Wishes are waiting
Right now, because of COVID-19, more wish children are waiting than ever before. Act now to make sure no child misses out on a life-changing Wish Journey.
Give today
You can bring hope to kids waiting for wishes
The COVID-19 crisis has affected at least one wish every day in Australia. For our wish kids, that means Poppy can't live her dream of baking with TV chef Justine Schofield right now, Luka-Angel can't experience what it's like to act on the big screen, and Torin can't go fishing in Tasmania.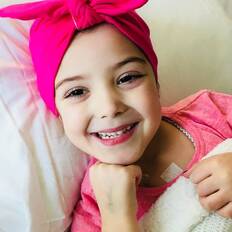 Poppy, 7, leukaemia
Pint-sized Poppy likes to make yummy food in the kitchen. COVID-19 has put her wish to cook with celebrity chef Justine Schofield on the backburner.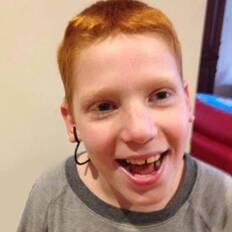 Torin, 13, polymicrogyria
Fishing fanatic Torin was just days away from casting his line in Tasmania when COVID-19 put a halt to his wish. Now seven months on, no one could have foreseen his 'broken plane' would still be waiting.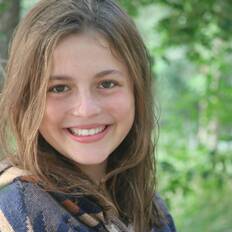 Luka-Angel, 17, restrictive cardiomyopathy
Brave Luka-Angel underwent a 16-hour operation for a new heart. The teenager is now waiting for her wish to act in a TV show or movie.
More children than ever need your support
While wishes are waiting, sadly, childhood illness is not. With more than 800 wish kids counting on us right now, you can make a life-changing difference.

Your donation will make sure no child misses out
Now more than ever, seriously ill kids need the hope and joy of a wish. However we estimate a wish a day is being affected by the COVID crisis. That's one child every day without something powerful to look forward to.
Every child's wish matters - which is why every donation matters - and every dollar counts.
Your donation today will:
Help grant medically urgent wishes, because some kids can't wait til Christmas
Provide vital funds for the growing number of children waiting on their wish
Deliver extra wish anticipation activities to the 800 kids now waiting in the Wish Lounge
Give the gift of hope
Make sure no child misses out. Donating online is simple, secure and has a lasting impact on the lives of sick kids, their families and communities.
COVID-19
Impact on wish kids
The 'world of wishes' is hurting right now.
On the funding side, many long-time supporters are unable to give as they usually would, and community fundraising events are indefinitely on hold.
On the delivery side, many wishes remain on hold by their very nature - it's just not possible to travel or experience large events or public gatherings at the moment. Others will continue to be delayed even as restrictions ease, given the vulnerable nature of the children we serve.

When it's safe to do so, our mission will continue to be grant wishes for every eligible child and do everything we can to make the impossible possible. But with more children waiting now than ever before, there is a very real chance some critically ill children will never receive their wish.
We urgently need your help to make sure no child misses out.