Become a wish supporter through monthly donations
Your gift brings wishes to life - every dollar counts.
Giving a regular monthly donation is one of the best ways you can help make more wishes come true for Australian children with a life-threatening illness.
Monthly donations help us plan ahead
Make-A-Wish relies on supporters like you to help make wishes come true - we don't receive government funding.

Today, one third of our total income comes from regular monthly donations, helping to deliver more wishes, faster and with maximum confidence throughout the year.
In addition to providing greater certainty, your regular monthly gift also reduces administration costs, meaning more money goes directly to creating children's wishes.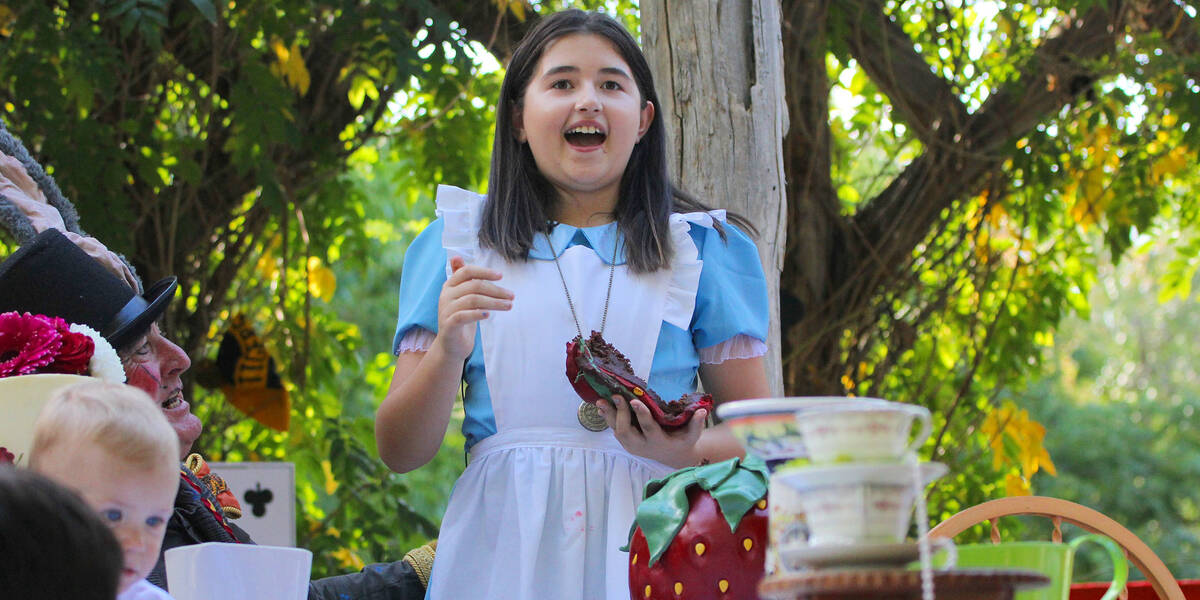 Set up your regular donation online
It's quick, safe and infinitely rewarding! If you have any questions or want to speak with someone first, please call our Supporter team on 1800 032 260 or email [email protected]
Being a Regular Giver means more
There's lots to love about giving regularly to Make-A-Wish:
Join an exceptional group of Australians who believe in the life-changing power of a wish
Know that you're helping seriously ill children and their families when they need it most
Share and follow updates on the unforgettable wishes you're making come true
Receive a consolidated tax statement at the end of each financial year

All donations over $2 are tax-deductible.
Become a wish hero in three simple steps
Use the form below to get started. All donations over $2 are tax-deductible.
Choose your regular donation processing date (ie. Day 2 of the month) and enter secure payment details. You'll receive confirmation when your donation is processed.
You'll receive a Make-A-Wish Welcome Pack in the post shortly after you sign up. We'll also send you a consolidated tax statement at the end of each financial year, and keep you updated on the impact you have on the lives of sick kids around Australia.
Join our Wish Force today and help grant wishes every month!

By giving a small donation every month, you will be joining our Wish Force, a group of community minded individuals who want to make a difference to the lives of children with a critical illness.

Monthly giving is the most effective way to donate – we count on your monthly donations to be able to plan ahead and provide support to critically ill kids in need of the joy of a wish.
Thank you for choosing to bring hope, joy and fun to the lives of critically ill children when they need it most.
FAQs
Questions on becoming a Regular Monthly Giver
Yes. All transactions on the Make-A-Wish Australia website are secure and protected using Secure Socket Layer (SSL) technology.
When you donate online, Make-A-Wish uses Stripe, a reputable payment gateway, to process online donations on our behalf. The merchant will show as "Make-A-Wish Australia Richmond Aus" on your credit or debit card statement.
Make-A-Wish shares some examples of the impact various donations can have on our giving forms - however there is no fixed amount and the choice is entirely yours.
Whatever you choose to donate, we are grateful for your support.
No - there is no fixed term that you need to sign up to. It's an ongoing agreement until you let us know otherwise.
You can update your payment preferences anytime, including the amount you give and date your donation is processed. You can update your details in the following ways:

Please note, for security reasons, we can't update your credit or debit card details over email. Please call and leave a message if it's after hours, letting us know when to call you back.

Christmas is an important time for giving, with donations helping to make more wishes possible for critically ill children and their families. With over 900 children currently on their Wish Journey in Australia, there's never been a more important time to support Make-A-Wish.
Being alert
At this time of giving, we also encourage all of our valued supporters to stay vigilant when it comes to online activity and be alert to scams and phishing attempts.
Many supporters will be aware of a cyber security incident involving Pareto Phone, an organisation we previously worked with to provide telemarketing services. This incident was reported to the Office of the Australian Information Commissioner (OAIC) in August 2023. You may have heard about this in the media or through another charity partner you support.
Government advice on staying vigilant to scams
The Australian Government has some helpful advice in this area if you'd like to know more about staying vigilant to scams.

The latest Australian Government cyber advice and recognising and reporting scams.
The Australian Government's Scam Watch Centre has helpful information about types of scams and protecting yourself.
Thank you for your support in 2023
Every day, Make-A-Wish exists to make incredible wishes possible for critically ill children. We can only do this because of the generous support of the community.
We would like to sincerely thank all of our supporters for their continuing belief in our mission and for the difference made in the lives of the wish children it's our privilege to support and remind everyone to be vigilant to online scams during the festive season.
In Australia today, the latest medical guidelines suggest more than 9,500 children have a life-threatening illness*. Thousands more are born or diagnosed with serious illnesses each year, for example:

Around 3,000 babies are born with a heart condition each year (health.gov.au)
One in every 2,500 births produces a child with cystic fibrosis (cysticfybrosis.org.au)
950 children and adolescents are diagnosed with cancer (Children's Cancer Institute)
While many kids eventually learn to cope with or even beat their illness, normal childhood experiences can easily get lost in the months and years of treatment needed to survive. There's little opportunity for sick kids to just be kids, enjoying the moments other families take for granted.

*Source: Palliative Care Service Development Guidelines – Dec 2018 Paediatric Addendum

Wish children whose images feature on this page:

Ace, 18, dystonia - I wish to be a part of the Brisbane Lions' inner sanctum.
Sophie, 11, a rare brain tumour - I wish to shrink like Alice and have a Mad Hatter Tea Party.