Behind The Wish - Vickie
Meet Vickie Lester - an amazing Make-A-Wish volunteer of 21 years.
The driving force behind the Barossa Valley Branch, Vickie has had a hand in some of the most extraordinary wishes undertaken by Make-A-Wish Australia.
Behind The Wish is our series of inspirational reads diving into the everyday superheroes involved in creating life-changing wishes.
ENGLISH ROOTS
Falling in love with a man and a country
I was born in Nottingham, England. I am one of two children. We didn't have much money when I was growing up. My family were not well off. I can see now that my mum went without quite a lot of things.
She went without in order for us to have, even though at the time I didn't really think I was getting enough! A true teenager! When you're younger you don't realise the sacrifices made for you.
I moved to Australia when I was 26. I was a secondary school teacher in Reading (in the UK). My uncle lives in Australia and I visited him for 3 months straight after school before I went to university. He paid for a ticket for me to come and visit. I stayed for three months here and I fell in love and I took this Aussie man from Adelaide back with me and we lived together in the UK for two and half years before we settled in Adelaide.
It has been a very good decision. I wouldn't go back to the UK. I miss 'home' but the reality is that has changed significantly and the lifestyle here is far better. The last time I went back in 2016 my son and I hired a car and we did everything we wanted to do – we searched for the Loch Ness Monster on New Year's Day, visited castles, danced in kilts on News Year's Eve and spent a week in Sherwood Forest – but the truth is I was a tourist. Australia is home.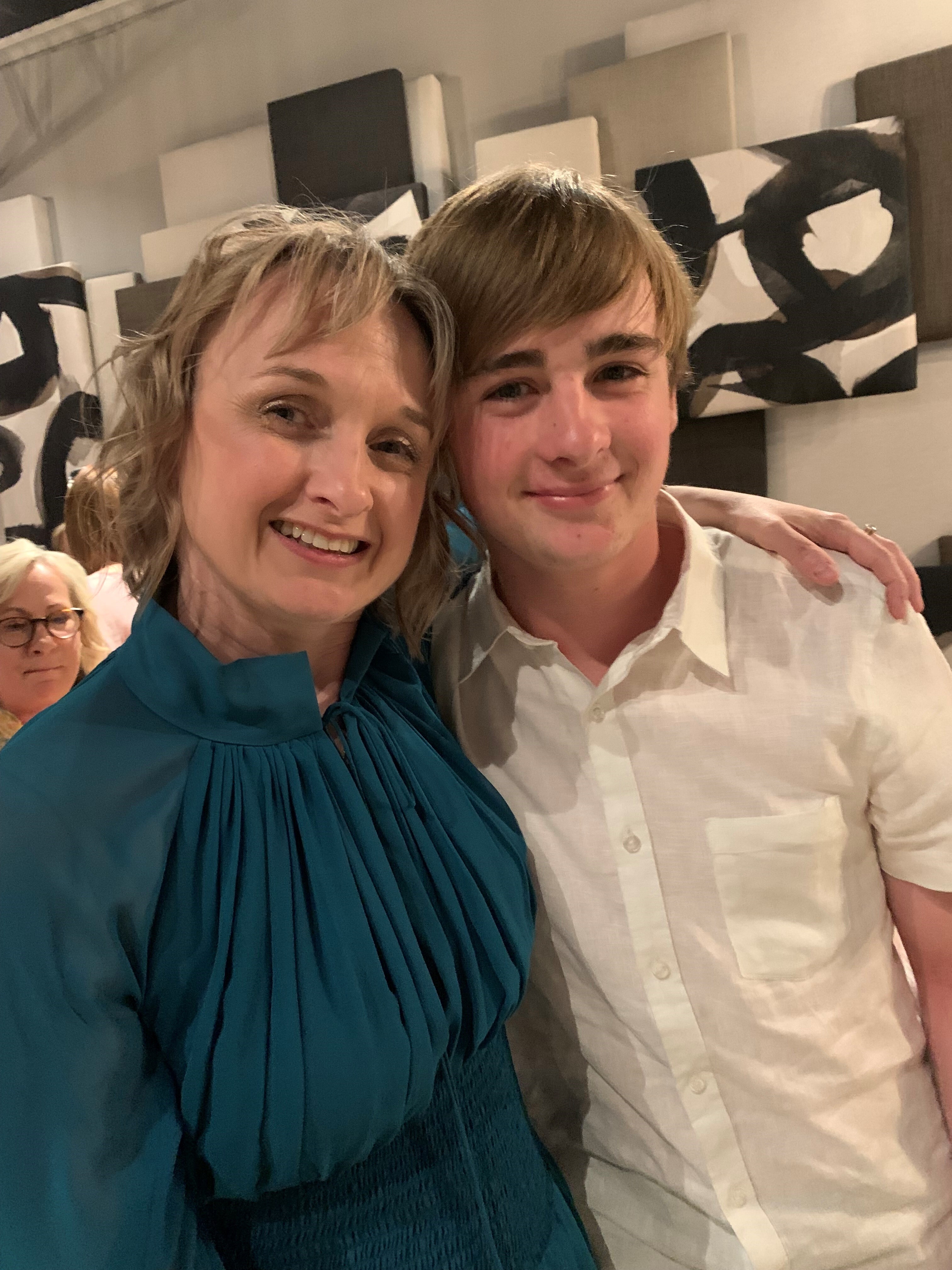 In the UK I lived in cities. It was very fast-paced life. I now live in the Barossa Valley. I live on two acres with my son in a 1858 cottage amongst vineyards. I am a city chick but I actually really love it in the country.
I drive 40 minutes to work and I love the space between the two. My 15-year-old son (pictured) drives with me. Some days he is allowed to play on his phone and other days we have check in and planning conversations, or we sing at the top of our voices and occasionally we sit in silence and watch the changing of the seasons in the local vineyards.
I am the Head of Wellbeing for 600 Year 11s and 12's at a private college There are lots of well-being and mental health issues. I lead a team of counsellors, pastoral support workers and teachers. I also raise my son. Life is busy. I can play the flute, but I don't do it often enough. I like walking, reading and spending time with really good friends.
My son is the most important thing in my life and my extremely unselfish partner would be happy for me to tell you he is the second. There is never an argument between us, everything just clicked from the minute we met five years ago.
When you are in your 20s and 30s you stick to your guns and you want it to be your way, but when you reach 50 I think you have worked out what is really important and worth digging your heels in for and you understand what's ok to let go of. The most important thing to me is peace. I just want to be able to do what I am doing well and peacefully.
SAYING GOODBYE
Farewell to dad and Wish door opens
I have a brother who is four years younger than me. He visited not long ago, which was the first time he had come when it wasn't a world crisis. He arrived when the tsunami happened, he arrived when the volcano erupted in Iceland, but this time he actually came because he wanted to come!
It happened to be my 50th birthday when they came recently but I think they would have come anyway. We hadn't seen each other in four years.
The last time we saw each other was my dad's funeral in 2017. We went in the Christmas to spend time with them and as we were driving away, I said to my son 'Look back Lachie because I don't think you will see him again'.
We waved furiously as we drove away. I knew that he was so sick and that he had hung on to see us. Three weeks later we went back to England again for his funeral. He had done amazingly well defying the odds for a long time. My Mum had looked after him tirelessly.
He was my stepfather; he took me on when I was 18 months. I believe it's a really tall order to take on someone else's child. I will be forever in debt to him for raising me. I was honoured to do the eulogy at his funeral. I felt I owed him a great deal and this was one way I could acknowledge that debt.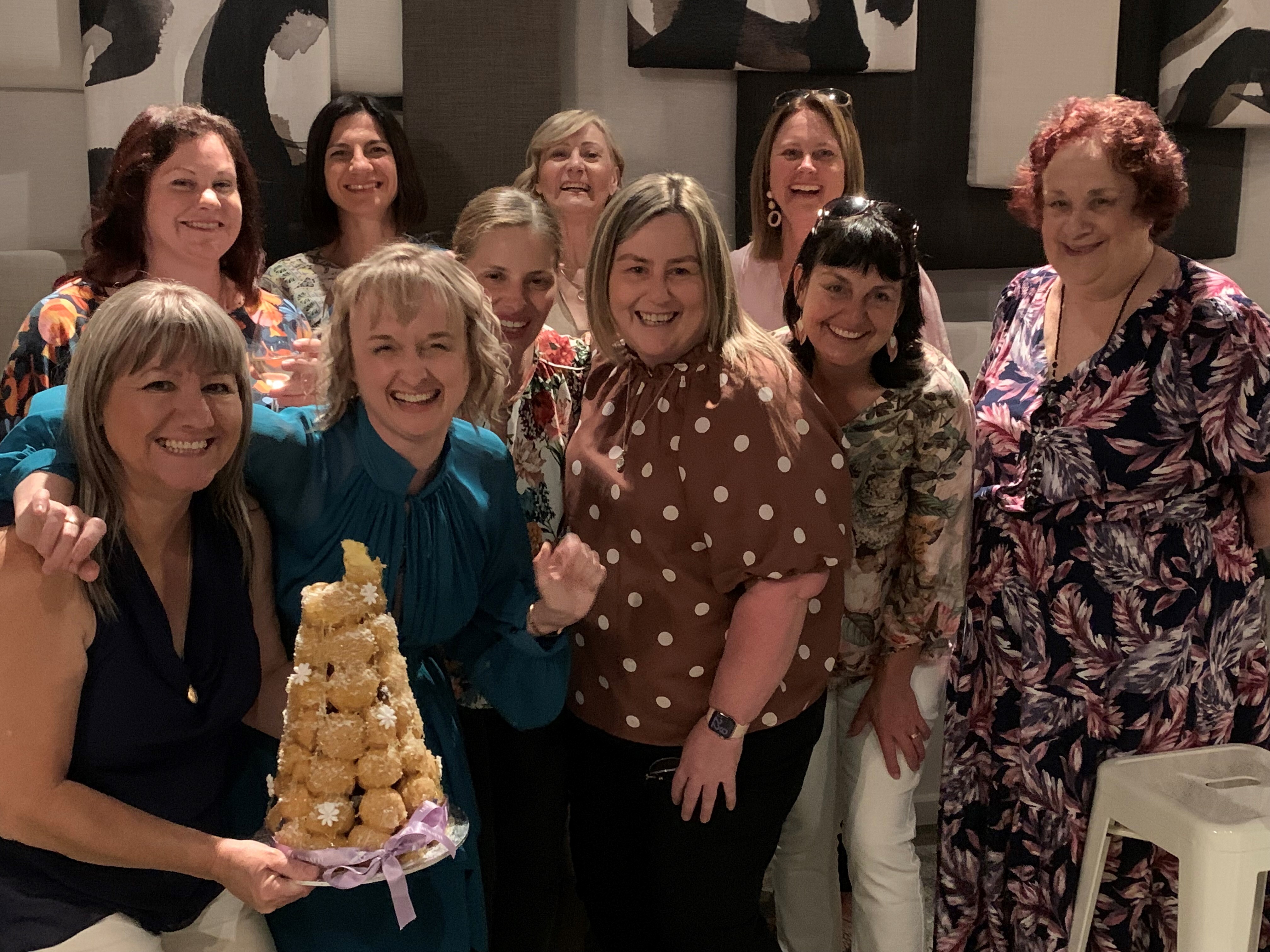 Make-A-Wish came into my life after I moved to Australia. Once I got a job in the Barossa this expat needed to develop a community network and friendship group.
I am not sporty and I noticed straight away that if you weren't sporty in country South Australia then things were going to be difficult. I didn't have any way of connecting with the local community, so all I did was work.
I was at the shopping centre one day and there was a community noticeboard. That particular Saturday there was a flyer from Make-A-Wish looking for volunteers and I thought 'well it's to do with kids and I'm good with kids' so I decided to go along to the meeting at the local pub.
I went along, and pretty much signed up straight away. We had my 20th anniversary as a volunteer during COVID. The branch volunteers surprised me, they had a party for me last November. Rachael had been the Branch President on the night of that information session I went to.
I applied immediately. She tells the story of how she put the application form in the post the night I gave it to her. It went to Make-A-Wish National Office straight away . She was like 'she's someone who will fit in and do lots of stuff for us, it'll be great'.
Three months later I was the Branch President knowing nothing about Make-A-Wish, I just flew by the seat of my pants.
ENRICHING PERSONAL LIFE
Empathetic leader plays her part
It's really interesting because I feel like I have gained more than I have given to Make-A-Wish. I am often embarrassed when people acknowledge my contribution to the organisation because I sometimes feel like a fraud.
Being involved has benefitted every aspect of my personal life. I have made such good friends and have such a good support network,
I am privileged to be able to go into the lives of families when they are in crisis and they trust me. I am able to create magic. How many people in the world get to say to a child 'If you could wish for anything in the world what would it be?'
And then go on to work as part of a team to create absolute magic. Magic that not only does a special child benefit from, but also their family and friends and the wider community.
So, whatever they get I get ten-fold because I played a part in creating it.
I have never been just a volunteer; I have always had a role in the branch. I have been Branch President, Fundraising Coordinator, Volunteer Care Coordinator, Historian, Secretary.
The only things I haven't done are Wish Granting and Treasurer. These two positions are tricky for me. I can never get to the bank when they are open, so Treasurer is a no go and I think Wish Granting is probably the most important position and with my responsibilities at work I would not be able to give the position the time it requires.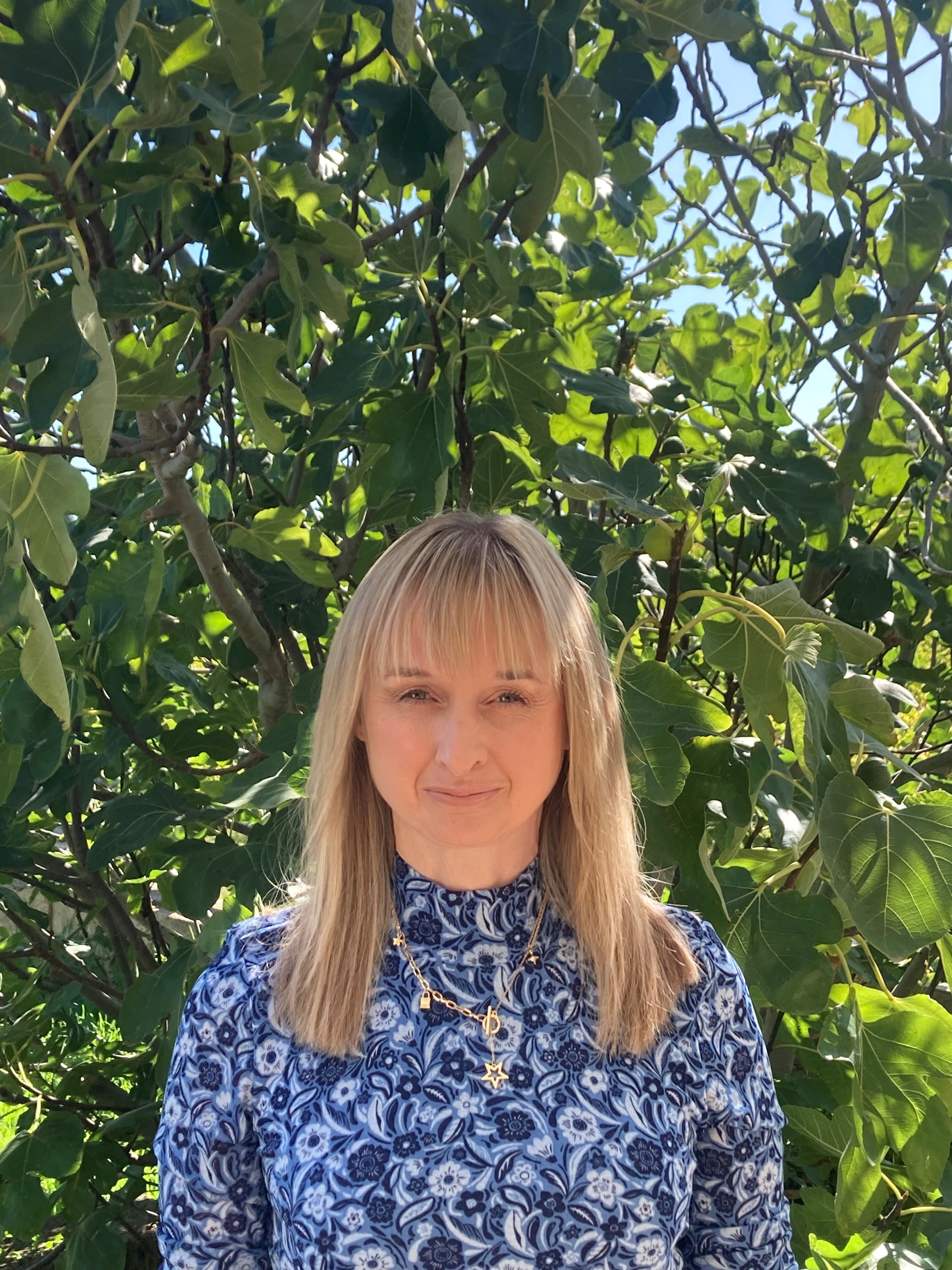 I'm collaborative leader and that takes time. At the moment we are on a recruitment drive at the branch So a group of us are working together to organise an information night at the pub. Does this sound familiar?
That's right we are doing it exactly the way they recruited me - put up flyers (electronically these days) and hold the session at the pub. We are asking everyone in their positions to do their bit, so it's not a one-person job. That always works best in our branch.
I believe I am empathetic, I tend to know what's going on in people's lives. It's a holistic approach to looking after everyone.
I am approachable, so volunteers can ring anytime with anything they want to talk about their role. I am honest, I will tell it as it is. And I think I have got a sense of humour.
BIG WISHES
Collaboration makes the wish work
We have done some really big wishes: Scarlett's unicorn, Archie's cricket, Sadie's lifetime supply of books. Three quarters of the branch are problem solvers too.
We have had some big wishes that to be honest have had us rolling around the floor with laughter as we think about how we could achieve them. Most of our branch volunteers are either teachers or nurses. That's the key to sitting there for hours and hours and getting the kids to dream bigger than they ever have before. I firmly believe it is the skills developed in our occupations that have enabled children to see flying unicorns, take trips to the moon and play in a Boxing Day Test match. We all rely on each other to tease out every ounce of the dream that we can. The Barossa Branch is a team effort.
We love to collaborate with National Office in Melbourne as well. As soon as the Wish Team that did Scarlett's wish knew it was happening in Melbourne, we knew we were going to go to Melbourne.
And the team that did Archie's cricket wish had plane tickets booked before the ink had dried on the wish reports.
Volunteers are committed to the cause, we always give 110 per cent by rolling up our sleeves and get things done.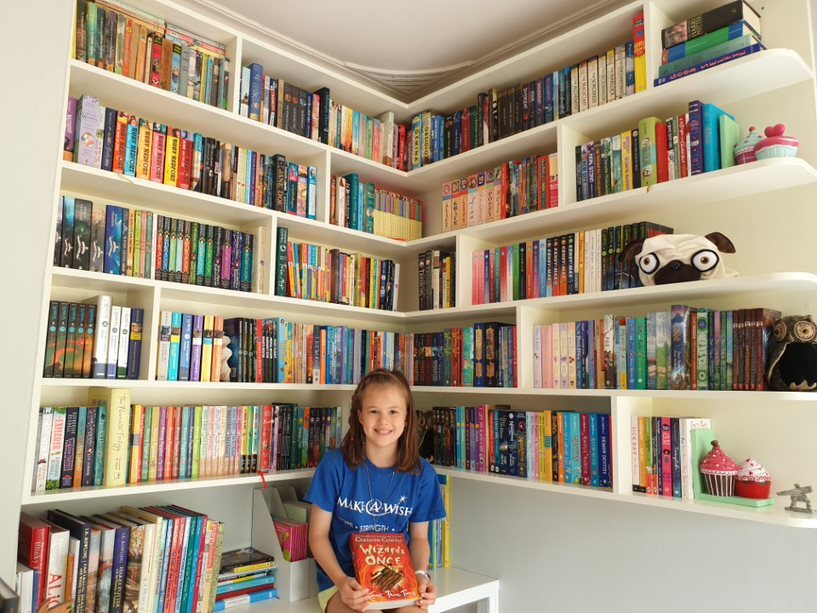 It wasn't one of mine, but Sadie's lifetime supply of books is a truly beautiful, low-key and special wish. It was a holistic package. It wasn't just 'oh you can have books'. It was what kind of books, what are your interests. Bookmarks were being made for her and a carpenter built the bookcases to put in the house so she could store the books.
As an educator I get goose bumps when I think about this wish and they way each package of books was presented to Sadie by her wish team was unique and memorable each time.
Scarlett's wish was really special and I think that was the pinnacle for Make-A-Wish, in that you can actually achieve anything. Something completely out of this world can be done.
The beauty of Scarlett's unicorn wish is that it involved so many people. It involved national office but behind the scenes a lot went on.
We first went to Scarlett's house three years before the wish happened. Every three months I would ring the family to see if they were ready. And her mum would say 'she's too sick at the moment' and I would just keep checking in. Then finally I got 'you can come to the house and I think she wants a holiday'. So, we all prepped for a holiday. We sat around the kitchen table and she said 'I want to ride a unicorn and lick it's magical horn' and just to see the mother's face was a picture I won't forget.
I think it's a really special question to ask: if you can wish for anything in the whole world what would it be? So, this was a unicorn she wanted to ride and lick it's magical horn. She wanted to wear a green dress and a crown. She left her seat at the kitchen table and went over to a bookcase and there was a Hungry Jack's paper crown and she said she didn't want it to be like that, a paper crown. So obviously it had to be a real crown.
BEHIND THE SCENES
How a wish comes together
I called on friends. A really good friend Vanessa she went and found Scarlett's green dress. It cost $50. Three years later when Scarlett had grown out of her dress I went back to the same shop and got her a new larger version of the dress so she could continue to wear it.
I made a range of paper crowns that she could try on and an official crown maker – a friend of mine – sized her up and built the crown. We gave her every single one of the jewels for the crown and some Blu Tack and when she picked the style she wanted we asked her to Blu Tack the jewels exactly where she wanted them to go. The crown maker built the crown out of metal and we transferred those jewels one by one.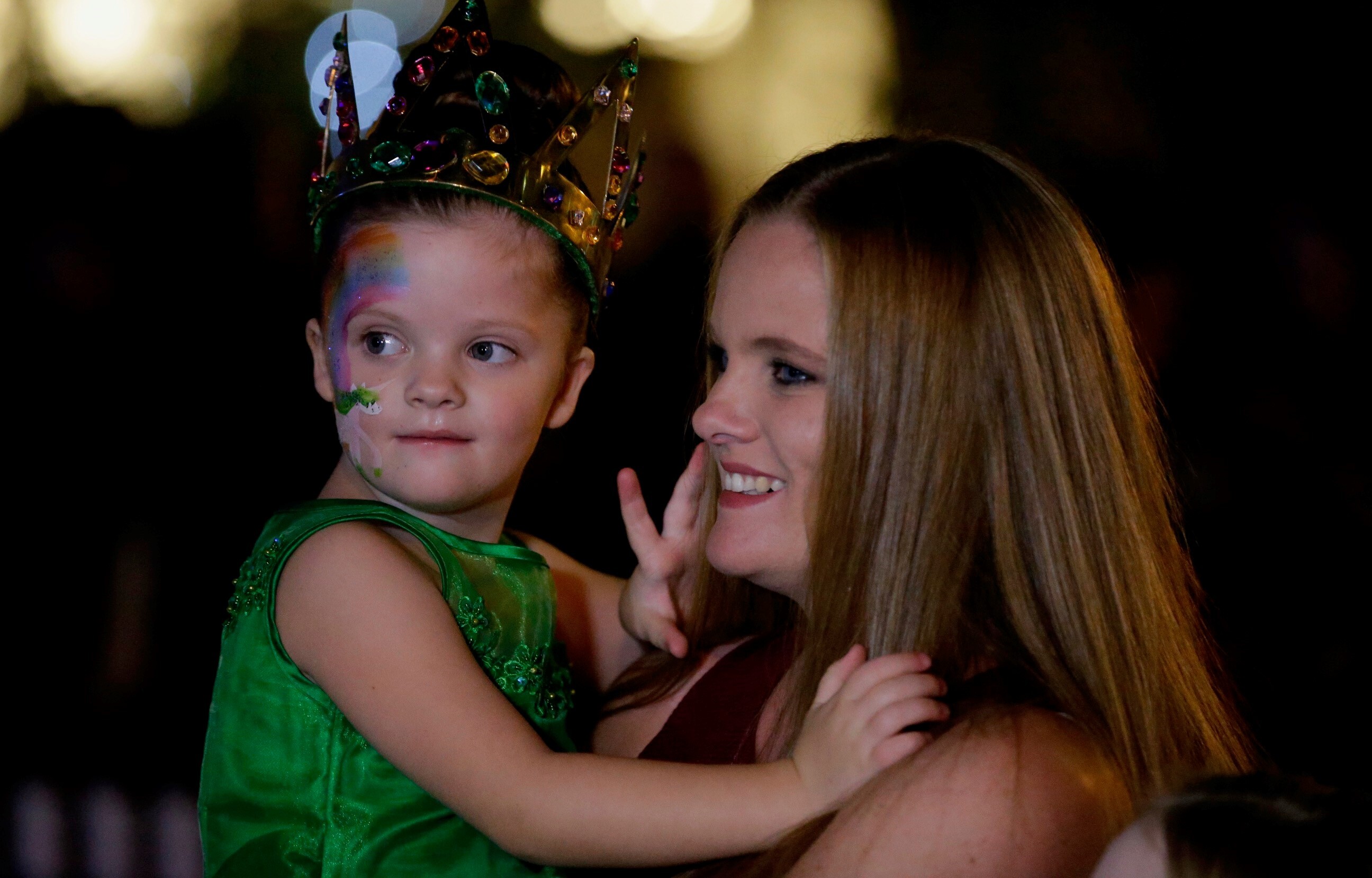 The wish happened, but behind the scenes other magical things were happening, that as a team we will never forget.
We still talk about the fact that if you can make unicorns fly, then real magic in everyday life can be a possibility.
After the wish every time Scarlett was sick and struggling to get to school her Mum would dress her in her special dress and crown and with the added strength of unicorn magic Scarlett would go to school.
I still picture her sitting in a classroom, all students in school uniform, and at her desk in her sparkly green outfit and a bejewelled crown. This wish was a shining example of life-altering wishes.
Another wish was Hannah who wanted to meet Rupert Grint. At the time I didn't know who Rupert Grint was, but he is Ron Weasley from Harry Potter.
She wanted to meet him on platform 9 and three quarters and she did. We were still doing international wishes at that time and she went to Warner Bros in the UK. But before she did that, she had to have a heart transplant, be 13th in the waiting list of wish kids that wanted to meet him, be fit enough to board a plane.
The list went on! We put her on the plane the day her Year 12 results came out. She passed Year 12 the same week she met Rupert Grint. We first met Hannah when she was in Year 9. I remember her boarding that plane and as she passed through international departures she looked back at me, smiled and said 'see Vickie everything is worth waiting for'.
Today when I am feeling impatient and wanting instant results my mind will re-engage with 18-year-old Hannah and I will stop, take a breath and remind myself that things are worth waiting for.
It's the stories behind the wishes that make the wishes extra special for me. I feel privileged that I am able to understand the true depth and power of many wishes the organisation grants.
Dwayne's wish to fly to the moon was a big one.
The magic behind that wish, which I think is really special, is that a few months after landing on the moon Dwayne was standing in his back garden looking up at the moon and his mum goes out to him and says 'what are you doing Dwayne' and he says in a whisper 'mum I have been there'.
COUNTRY BRANCH
Branch wants kids to dream big
I think if kids can wish and dream big and be in awe of their wish, then it's like medicine to them. I also believe that the adults involved don't miss out.
The emotion of wishes? I try and put things in a box and leave them behind, does that make sense? In the job that I have I work in high pressure situations and with difficulties every day of the week.
I am trained to deal with that. The one thing I don't do when I am out on wishes is put myself in the shoes of the parents. Because I know if I did that, I just wouldn't be able to get through some of these wishes.
I'm a fixer, a problem solver and a planner, but when a doctor tells you that your child has a life-threatening illness I think that time would stop and every element of control that you have would disappear. I have such respect for any parent who is living through this nightmare.
I can't imagine what that would like, it just breaks my heart. So, I tend to stay and revel in the kids' excitement.
In the time that I am working with these special families it is not about me or my emotions its about them and their special story.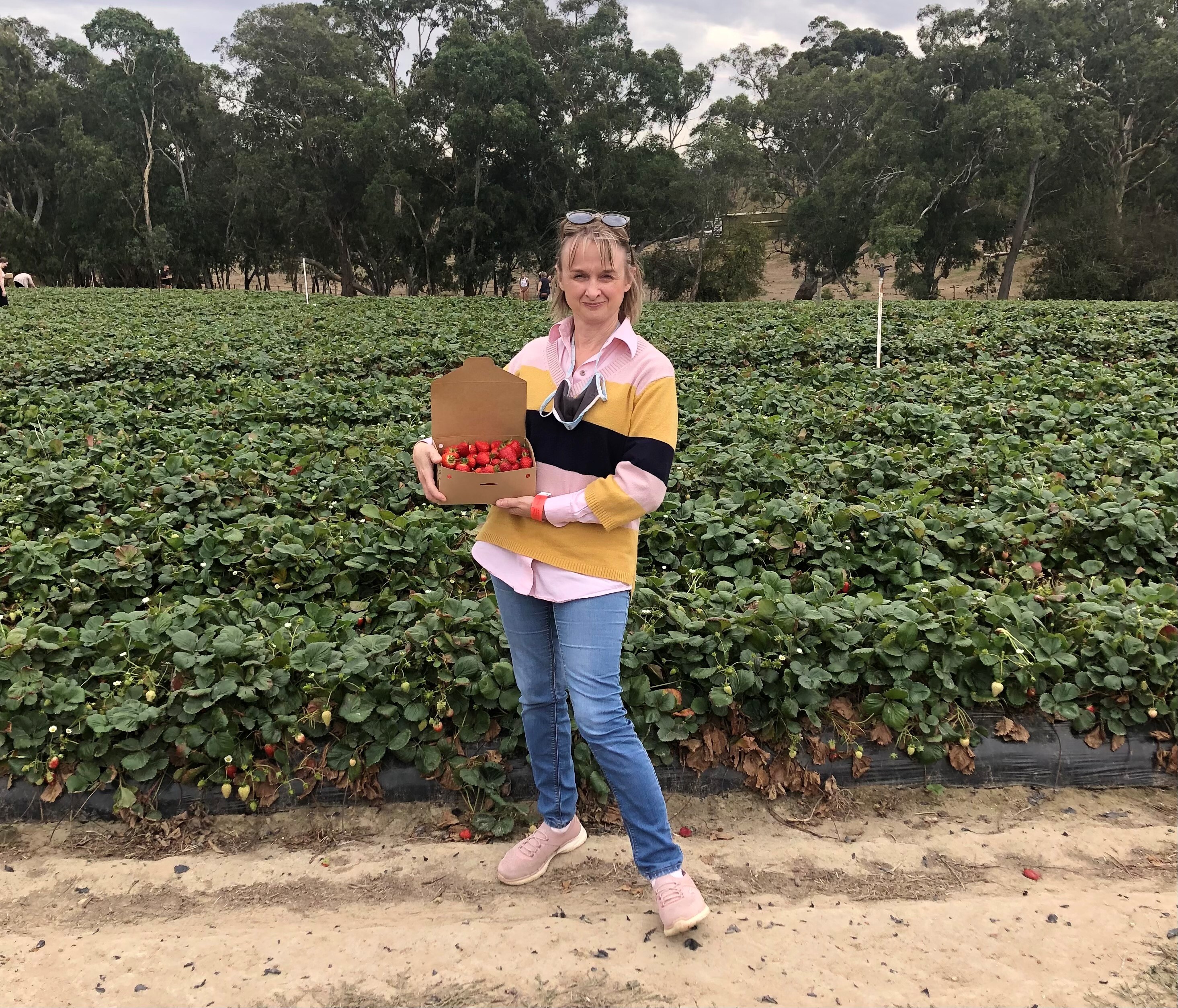 Different parents get different things out of Make-A-Wish. Sometimes a Wish team will rock up and be vibrant and just give a bit of spark that the family needs at that time.
And lots of families draw strength and inspiration from that, from seeing their child being able to dream big.
Being in a country branch I think is very different than being in a city branch. We stay in touch with our wish families long after the wish has been granted. Some of our teachers are actually teaching our wish kids or their siblings.
In the Barossa Branch we are really good at working with families who have complex needs, such as non-verbal children and children from trauma backgrounds.
Our volunteers are really good at working through obstacles. The people who go out on our wishes are not nervous of health issues.
I know a number of volunteers who have sat on loungeroom floors with non-verbal kids working out what special dream is locked inside their heads. Parents are apprehensive because they think that their child can't talk so they can't dream.
Second of all, they can be concerned about the time it is taking. And I think once we step into a family's home time stops. It's not a rush. We will go back to families three or four times. We are good at empathising enough without going overboard. Teachers and nurses know where the line is.
SENSE OF IDENTITY
Many ways of fundraising
I think Make-A-Wish is part of my identity now. I can't imagine life without it. I feel it's made me a better person in the sense that when I think my days are bad, my days are not bad at all.
It puts perspective on things. It makes me realise that every minute with my own son counts, every interaction I have with anyone is important.
I have got really good friends out of it. Make-A-Wish is my family. At my 50th birthday they were all there with their partners. When I think back to that night, I know that they were there not as volunteers, but as my family.
There is one volunteer who is Godmother to my son. That's the kind of strong human connections that Make-A-Wish has gifted me.
I am also a better professional. When a child who has been diagnosed with cancer walks in my door, I have insight into what they are facing and what their family is facing.
Or when a child comes in and tells me when their parent is sick, I can understand the impact on a whole family and know what resources are out there to support them.
I was lucky enough to be on the Make-A-Wish board for a few years and that was a real eye-opener for me to see how a board operates. To gain some professional growth from Stephen Sharp, who was chairman, was amazing. I always felt valued on the board, it was great for my self-confidence.
Proud is the word when I think about being part of Make-A-Wish. I can't think of another word that describes it better. It doesn't have to be the big stuff; the little stuff is just as important.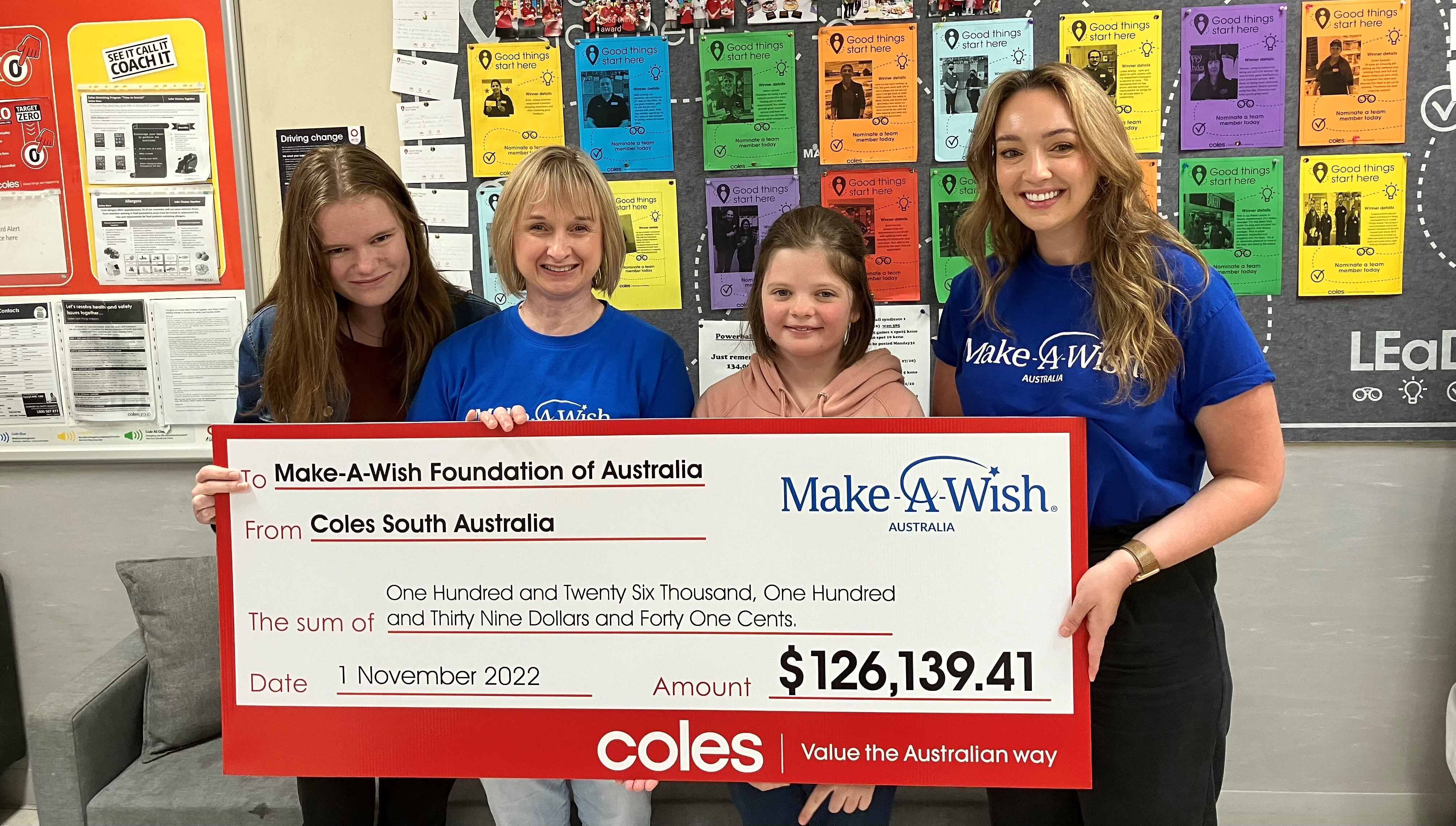 COVID obviously shutdown branch fundraising so for a few years our branch just focussed on doing online wishes from around the country. We are now trying to get ourselves back in the public eye. One of the things we did recently was at the Barossa Farmers Market. We wrapped Christmas gifts for a donation. It was great to be back out and talking to the community.
In the end it wasn't about the donations it was really good to have volunteers socialising at a local event in their t-shirts again. We were all smiling for the first time in a while reconnecting with supporters, past volunteers and wish families. It was so good for morale and it sparked the idea for our volunteer drive we began in February.
Our volunteers have all got RSAs (Responsible Service of Alcohol certificates) so we can rock into the local festivals and wineries and take over their bars, and get paid by the hour, all the money going towards granting wishes.
At the start of our branch journey we used to do large fundraisers – fashion parades, things like that. We would do lots of events around wine and food.
Then we got really busy and then we started to do bar work so that we could just arrive do the work and leave without any pre-planning or financial risk involved.
Then we did Shear Wishes. We got a local sheep shearer to shear sheep for 24 hours. What started out as a joke was one of the largest fundraising events, it raised over $50,000. There was so much cash coming in on that day we were running out of places to store it, we had to store it in the fridge of the catering trailer.
For a city girl, it was the most bizarre thing I had seen. People were driving in off the highway after hearing it on the radio and just throwing cash at us before continuing their trip just because we were shearing sheep!
We have good relationships in the wineries. We go and do their bar work but they also help us with raffle prizes and things. There's the Seppeltsfield Road Alliance and that's a group of business that run down one road in the Valley – hot air balloon, cellar door, gin -and we are part of that alliance. Whatever they are doing we are involved in some shape or form. The partnership is a win-win situation.
We have good connections to the local shops. If we are doing wish hampers, we would go to one particular toy shop. The farmers market is also a good example.
GENUINE BONDS
'I feel honoured to be involved'
Every branch offers the opportunity for you to have a look at what we do without signing up. You can be a helper, go to a fundraising event and get to meet the volunteers. Dipping your toe in the water will probably see you dive right in.
I would say to anyone 'sign up'. But some people are nervous about that. If wishes are scary for you – if you don't know whether you can work with children and families in these difficult situations that's ok – you can be part of fundraising and be on the outside of a wish, giving suggestions and taking a back seat.
You will only benefit from joining Make-A-Wish, there's no downside to it. Sign up to make a difference to a wish kid's life and your own.
I love to tell the story about the first wish kid, Christopher Greicius. He was a 7-year-old boy battling leukaemia and I talk about his story and the wish he had.
I just love that there are so many stories to tell. That's what makes this charity special, the personalised stories from the Wish families, volunteers and the community.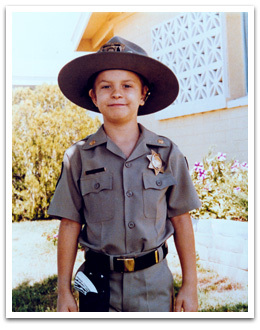 Rachael Dittrich set up the branch. She was travelling to Adelaide Branch to go to meetings, working full-time and it just became too much. She got help from an Adelaide Branch volunteer to set up Barossa. The branch consisted of four or five people and they were all related to Rachael.
Her family and friends supported the early years of the branch and it was that family involvement right at the start that underpins the culture of our branch today.
I remember signing up to the branch 22 years ago and I would rock into the meeting and they all knew what was going on, it was like they had a sub-meeting beforehand. For three months I was thinking 'what the hell is going on here?'
It was because they all saw each other most weekends for family dinners that events were planned, wishes dreamt up, shopping lists prepared and to be honest core business conducted. It was who they were and in their blood which explains why most of those founding volunteers are still here today.
We meet monthly at the same pub where I joined. We meet at 6pm have dinner and have our meeting afterwards. Some things don't change but some things do. In recent months we have had a new wave of volunteers sign up. Twelve new pairs of hands and 12 new hearts. As a branch we are excited by this.
It's a new chapter for us, each new person comes with new skills, talents, passions and most importantly energy. With 22 wishes on the go, a number of them interstate, the thought of sharing the load is like a wand has been waved for us.
We are in every single school. We have got wish kids in schools. There's one school – a Lutheran school – Scarlett and Archie are from that school. We have kids that are interested in doing school projects around Make-A-Wish and we will support them.
We also tend to do wish presentations in the wish child's school. We would pick up two fundraisers a year from schools. We also do guest speaking at Rotary and other clubs. We are not always asking them for money, it might be skills – gardening, bookcase-making or time.
Our volunteers will do anything for each other. You could ring any volunteer for anything. There's this classic story where I got home from work one night and couldn't get out of my dress. The zip broke and I was stuck in it.
I lived alone at that stage of my life. One of our volunteers came and helped me. Fairies are real in the Barossa Valley, whether it's a work dress or a green dress, a unicorn or a puppy, it all gets sorted and I feel deeply honoured to be in the thick of the magic.
Vickie has been proudly volunteering since 2001