Scarlett's unicorn flies high!
When Scarlett's impossible wish to see a unicorn fly came true in 2016, there wasn't a dry eye in sight!
Meet Scarlett
Scarlett, 5, was diagnosed with a rare heart defect at the tender age of 21 weeks. Her life consisted of hospital visits and lots of time on the couch, and her mum worried that she was too sick for fun, play or imagination.
However Scarlett had a surprisingly vivid imagination and dreamt of seeing a unicorn fly across the night sky.
She wanted to touch its green mane and taste its rainbow-flavoured horn, because, well – obviously!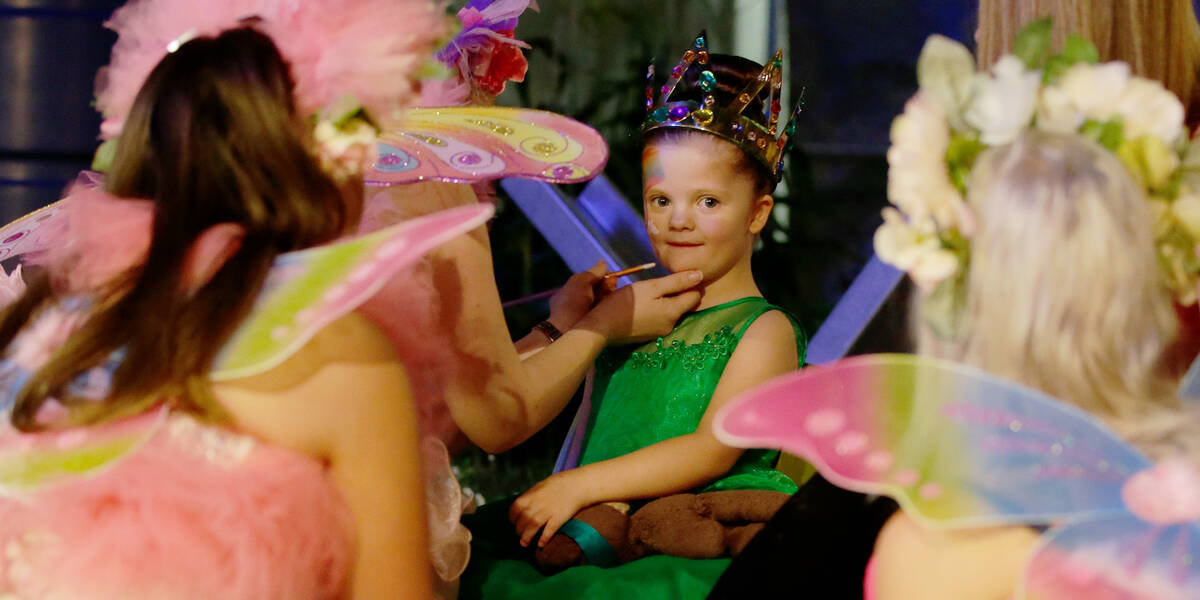 A fairy-tale comes to life
For the #WishForce team working on Scarlett's wish, the challenge was set – taking our mission to grant the wish of every eligible child to another level!
After months of brainstorming, collaboration and design – with nerves and excitement building in equal measure – the big event finally took place one warm Autumn's eve in Melbourne.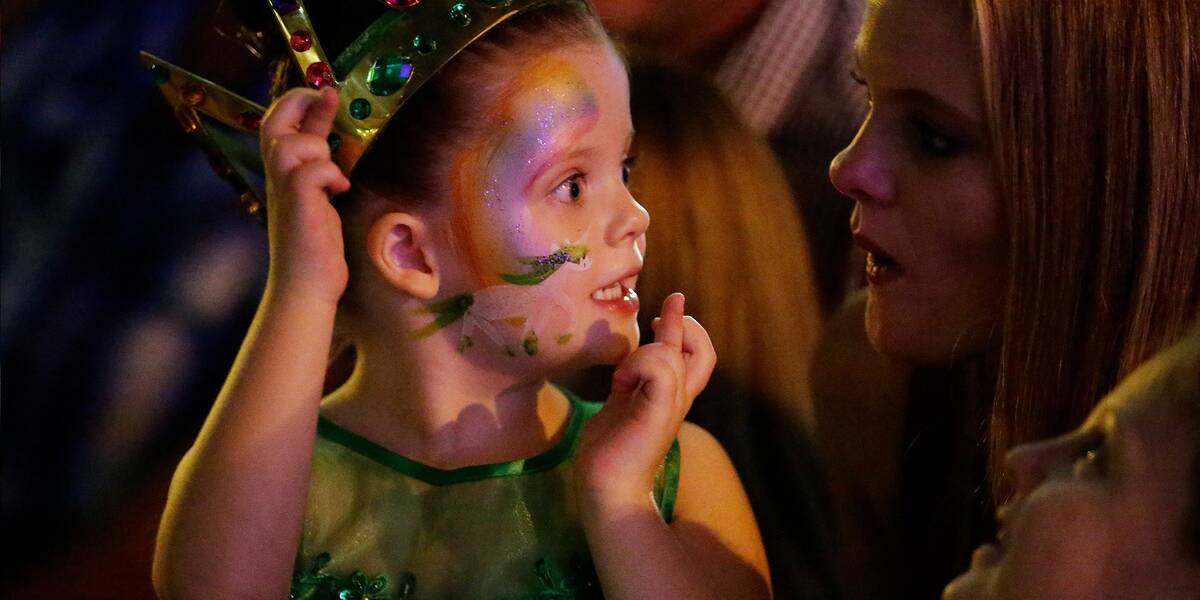 A wish come true
Against a backdrop of the iconic Arts Centre, with its spire glowing rainbow-colours in the twilight, hundreds of well-wishers looked on as Scarlett's unicorn gently floated to earth.
With the Melbourne Symphony Orchestra playing 'Twinkle, Twinkle Little Star', Scarlett had the chance to brush its silky mane, go for a ride - and of course, lick the rainbow-flavoured (ice-cream!) horn.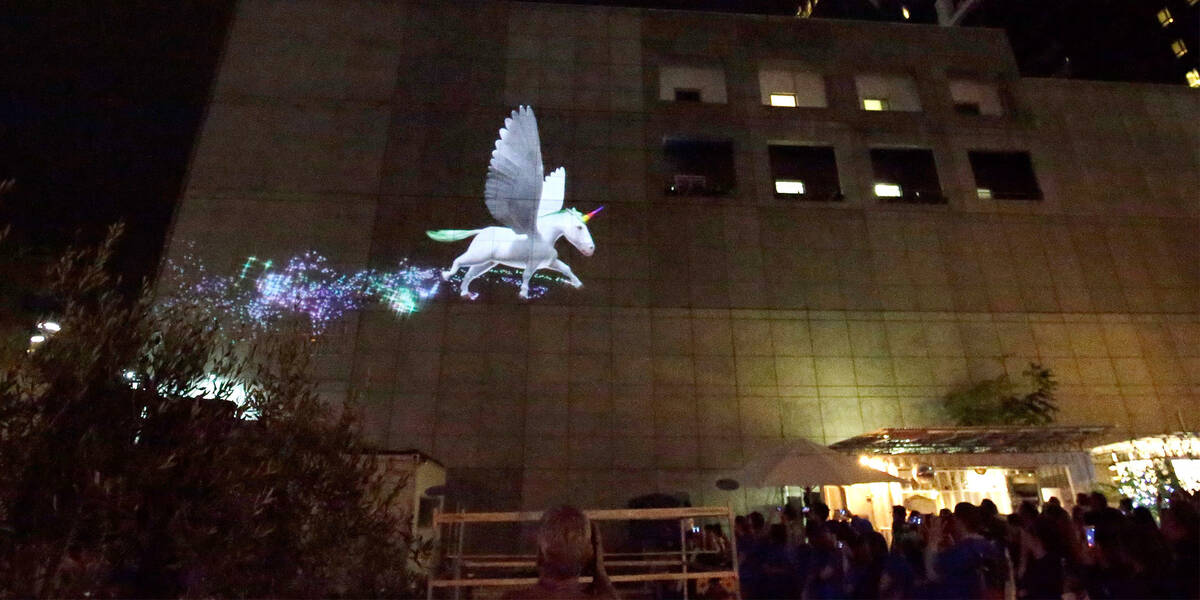 Help more life-changing wishes come true
There are more than 800 kids like Scarlett on a Wish Journey in Australia right now. You can help bring their wish to life.

A volunteer's perspective
An indescribable feeling
From animators to projectionists, professional musicians and pastry chefs – it took a #WishForce of mammoth proportions to bring Scarlett's wish to life.
Volunteer Vickie Lester says it's an experience she'll never forget – with a sense of wonder growing from their very first meeting.
"As a Make-A-Wish volunteer, it's our role to work with the family to capture a child's true wish", Vickie recalls. "Scarlett was such a shy little thing, but when asked about her wish, her confidence immediately grew as she declared: 'I want to meet a unicorn and lick its horn!'."
"On the drive home, our heads were spinning, and no-one spoke for at least five minutes. Then someone said: 'Unicorns aren't real… are they?' The silence ended and we laughed long and hard. But one thing we knew for sure: We had made a promise to a five year old girl, and we had to deliver!"
Watch her wish
On Facebook, Make-A-Wish Australia shared a video of Scarlett's wish alongside the post: "Something incredible happened last night. Five year old Scarlett saw a unicorn fly! Watch Scarlett's joy as she meets her unicorn".

Thousands of people around the world liked, shared and commented on the post:

"What an amazing story! This had my family in tears."
"Thank you for sharing Scarlett's wish… I am proud to be a sponsor."
"That's why I love volunteering for Make-A-Wish… Best thing ever to be a wish granter!!!"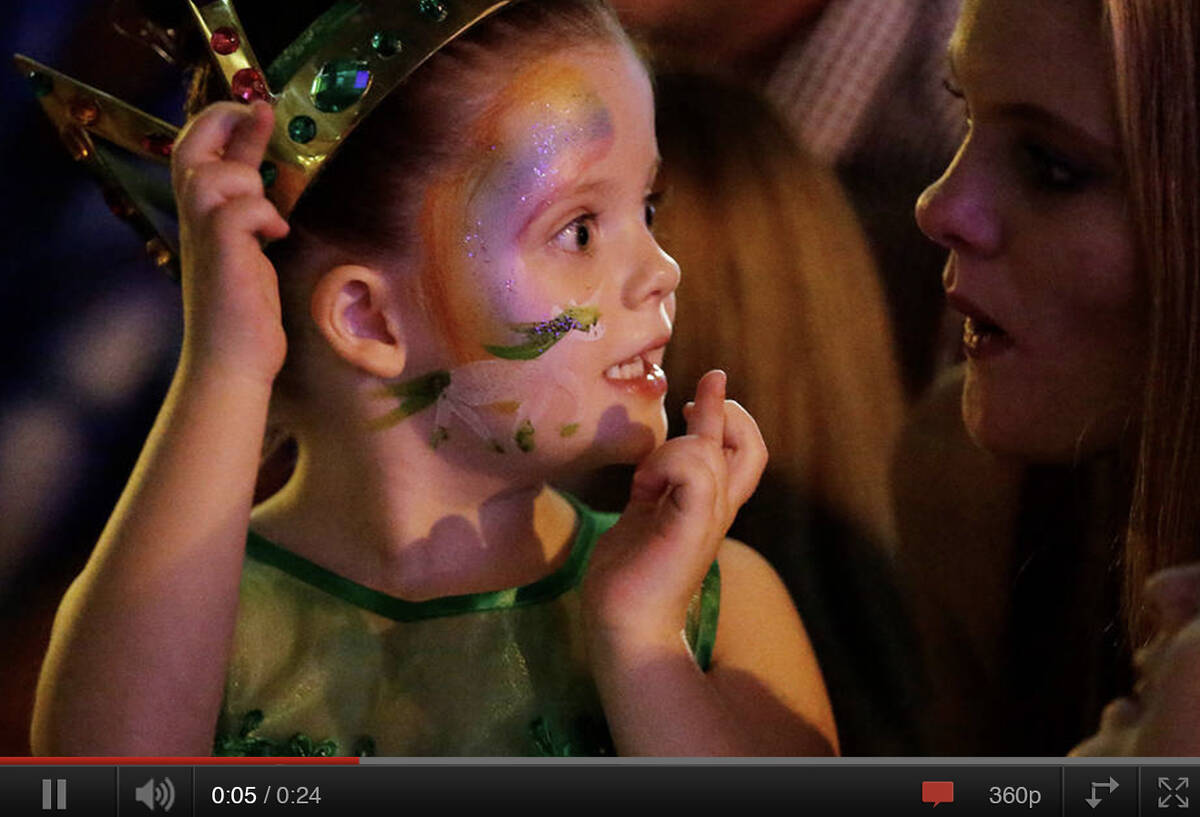 When it's a bad day at home, and Scarlett's not feeling well, the conversation of her unicorn comes up. It just fixes everything, and I think it will be like that for a very long time.

Roxanne

Scarlett's mum
Make-A-Wish volunteers visit each child to capture their greatest wish, getting to the heart of what kids truly want and why. This profound insight is part of what makes Make-A-Wish unique, giving children full creative control and helping to shape their entire Wish Journey.
Back at Make-A-Wish HQ, we partner with families, volunteers and medical teams to design the ultimate wish experience - and start rallying our partners and supporters to help make it happen.
In the lead up to the wish, we take each child on a journey designed to build excitement and provide a welcome distraction from medical treatment. Anticipation can be incredibly powerful, helping to calm, distract and inspire sick kids at a time they need it most.
When the moment finally arrives, children get to experience their greatest wish come true - it's everything they've imagined and more. Pinch yourself, and don't forget to take a breath and enjoy every precious moment!
Wish impact studies show that a child's wish lives on, long after the moment. A wish gives more than just hope – with an incredible and lasting effect on the lives of sick kids, their families and wider communities.
Want to sign up to receive our newsletter?
It's just like, our news, in a letter, for you.