Behind The Wish - Amanda
Meet Amanda Noack - Make-A-Wish Barossa Valley Branch volunteer who has been instrumental in bringing wishes to life in South Australia.
Read about her journey and some of the inspirational wishes she's helped to grant.
Behind The Wish is our series of inspirational reads diving into the everyday superheroes involved in creating life-changing wishes.
NURSING DAYS
Caring for sick people
I am a registered nurse and I work at a medical practice but also one of the local hospitals. At the medical practice we are looking more at primary health care, things like ECGs (electrocardiograms), immunisations and care plans. At the hospital I am looking after the ward, the Emergency Department, helping out in things like day theatre. It's a local hospital so you kind of do everything.
Being a nurse has been challenging at times the last few years. At the clinic I work at we also run a respiratory clinic for conditions like asthma but everyone was assuming it was just for COVID so that got challenging at times. But there is certainly a lot of burnout and nurses feeling the pressure. I know that a lot of people were upset when they couldn't go to work but we had to go to work and never had a break over that period. So, it's been quite challenging at times.
I am still enjoying what I am doing. I only started doing my training in 2013 as an enrolled nurse, it's been a second career for me. Nurses who have only had the one career are probably more burnt out that us others who have joined more recently.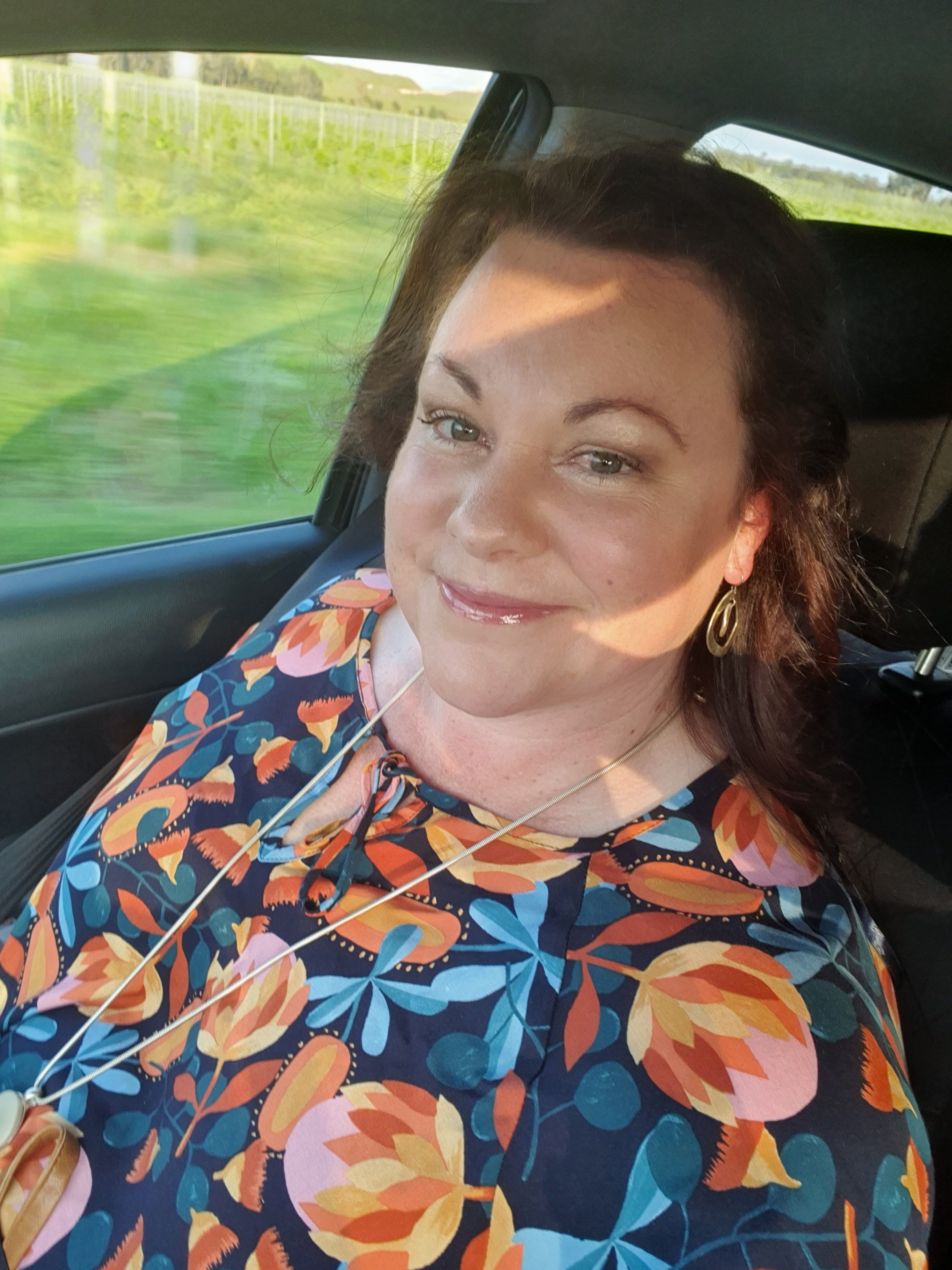 Before nursing, I worked in accommodation and hospitality at a resort here in the Barossa. Working in reception then going into management.
I grew up on a farm about three quarters of an hour from the Barossa. We had sheep and crops there. It was a hard slog, we had experienced droughts quite often. It was a good farming community; everyone was supportive and helping each other.
Droughts did impact us. Sometimes you couldn't have the brand-new shoes or whatever. A lot of the time it was about survival and not being fussy, taking what you were given and being appreciative.
I got married in 2001 and I have two children. We met through sport and then were friends before we got together. We have two girls; one is 19 and at uni and the other one is in Year 10.
FAMILY TIES
Sister leads the way to Make-A-Wish
I'm just committed to the family, running the one daughter around who can't drive. You like to support their sporting needs. They both play tennis and are involved in netball. One is going back to dance, she had a knee injury and had to stop for a while. I have just accepted a permanent position at the hospital so I'll work at both places as a permanent.
I turned 46 in February. Mainly my family and friends are really important, they influence who I am. But I do enjoy social aspects of the other things I am involved in the netball club and Make-A-Wish.
I am not playing netball since COVID. That first year they cancelled the competition and the second year I had one of my placements right in the middle of netball season so I didn't want to do an injury. My family told me I am getting too old and should leave it. I get a bit of white line fever but I guess I just have to be a sideline supporter now.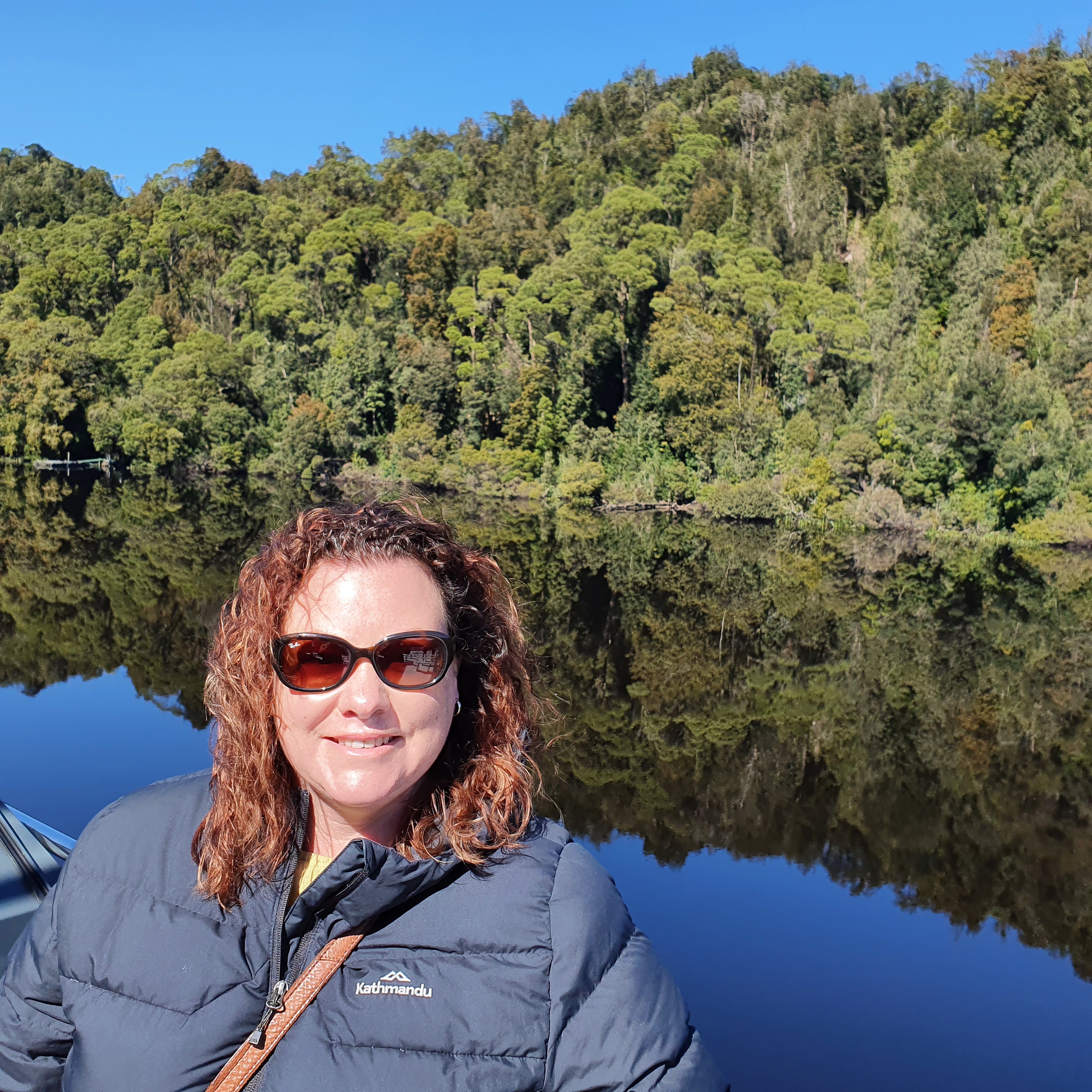 I like going out camping and usually in January we go to the river but the river has been flooded so wasn't an option this year.
Rachael, my sister, came up with the idea of starting a Barossa Volunteer Branch after being involved with the Adelaide Branch. She obviously wanted people to support her. They needed numbers for a committee to start a branch. It was something I was interested in.
We had already heard her stories about what she'd be involved in with the Adelaide Branch and seeing some of the stuff she had been doing there. Whilst we were there at first to boost numbers, we were keen to help.

HELPING NATURE
Meeting amazing Wish kids
When I was growing up, I was involved with World Vision. And in high school, I was always happy to be involved in something. So, when it came along, I jumped into Make-A-Wish.
In the early days, we had to have the main branch positions covered like President and Secretary. And I think after that we might have each had two roles. Trying to get awareness and fundraising made it quite busy. It was before all of us had kids so we had the energy to do it.
Rachael got my mother Diane involved and her sister-in-law, Natalie, and then one of our family friends – classed as an auntie – and then there was a few people who Rachael worked with.
It's certainly been rewarding over the years. It's not just about the children receiving, I think we all gain something from it as well. Just seeing how these kids can cope through anything, how resilient they are. Their courage. Sometimes it puts adults to shame. These kids can just get on with life whereas some adults fall apart.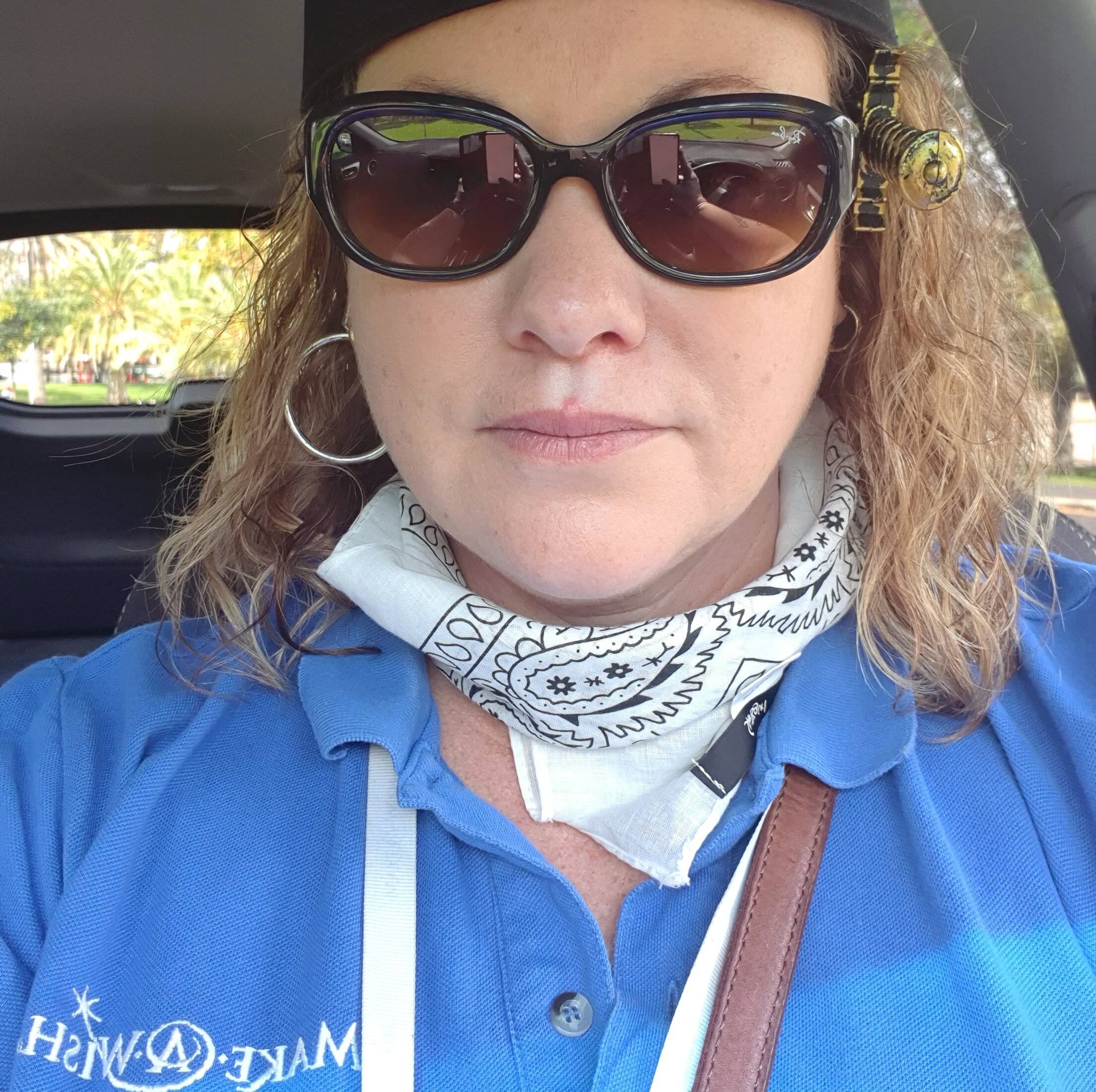 I think sometimes I find even when I am nursing, I do look back at some of these kids that we have met. There might be someone in hospital who has a really minor issue but they are so upset about it and you kind of think 'I wish you were a bit more like some of these wish kids I have met'. They are amazing kids.
Yes, sometimes I get emotional. I mean it depends on the situation. I know recently we did a wish – one we are doing for an interstate branch – it was via Zoom but some of the things she said really hit me. It's easy on Zoom to try and cover your emotional reaction up, but sometimes you can't help but be emotional because we're all human and it shows that we care.
WISH MEMORIES
Everlasting book supply and a boy goes to the moon
The wish day is a lot about the happiness. I remember my first wish. It was a little boy and all he wanted to do was go to Queensland with his family. His outlook wasn't great so the smile on his face, you can't forget that. His eyes just lit up when he found out his wish was happening. I think it is one that will always stick with me. He did pass away so that family gave us all photos of him and they are still displayed in my cabinet at home with photos of my family.
There have been some really unique ones. One that I was heavily involved with and team leader for was Sadie's wish, the never-ending supply of books. I think probably that one made us stop and think about how we could deliver the wish and do it in a magical way. One of her favourite books was 'Alice In Wonderland' so for the wish we did an 'Alice In Wonderland' tea party. We were able to use the State Library for the wish and on that day, we gave her her first box of books.
Even with the hype of the tea party, as soon as she got that box open, she went through the books and found one and headed for a corner and just started reading! I think her mum was slightly embarrassed at first but it was like no this is who she is and she became so engrossed in this book. It didn't matter there were other people in the room. It was just amazing to see that all she wanted was her books.
She got a delivery of books every month or couple of months for a year. So, this was her first ever delivery of books. I think most deliveries there were 20-odd books. They set up a website so Sadie could pick the books she wanted.
Her mum cleverly put some books away so that when she grows older the books will be suitable for her.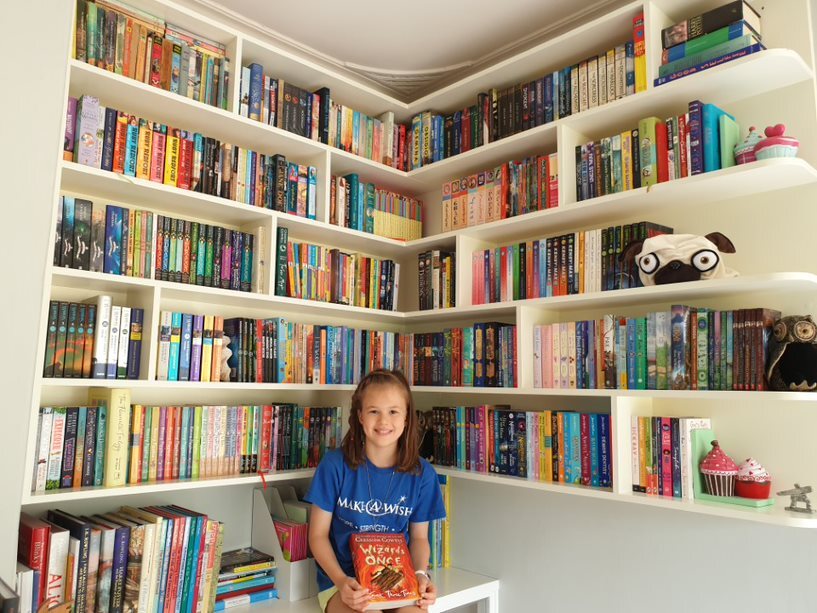 I think it had a huge impact. When she would go down for treatments she would take her books, while they hooked her up to her chemo.
There was Dwayne's wish to go to the moon which most of the branch was involved in and that was huge going to the moon.
We also had Henry's wish to go to Perth to the zoo. The Qantas team were fantastic and had us in the Qantas lounge and the cockpit. Just listening to his story when he came back and how he was treated – given the royal treatment – was very special.

THE CUBBY WISH
Giving joy and hope to Wish families
Ava's cubby wish was unique.
Ava's father is my husband Simon's first cousin. I think it was quite special, being related to her. I was quite happy to be involved but I chose not to be the Team Leader. Here locally most of the wishes we have some kind of connection whether it's through family or sport or whatever.
You also tend to come across people in the street that know you so sometimes it can't be helped. But I was quite happy to be part of the wish and so were the parents so that was fine. It was just special to be part of her wish and see it be fulfilled.
You had that understanding of what she had gone through. The day we did the delivery Ava's dad was quite emotional. Everyone had a little tear in the eye that night.
Ava ran straight past the other volunteer Heidi and I and ran straight to the cubby. Her eyes lit her up and she knew that was definitely what she wanted. As soon as you see the child get their wish and see their reaction that just says a thousand words really.
I think we give wish families some really good memories regardless of the health outcome. It's just a special family time where amongst all the business of appointments or some families are separated during the medical journey, so it's time they can be together and embrace their journey. We do give them that joy and hope as well but it's normally more a celebration and a day of coming together as one.
Even recently at one of fundraisers, the Farmer's Market, they saw us in our Make-A-Wish t-shirts and people come up and say 'you do a fantastic job' so I think it's definitely a feeling of pride.
Years ago, we had some fundraisers we probably won't forget. Some of the local hotels in the area helped us run a beer tasting night. We have done a lot of fundraising at Seppeltfields winery. We have done Kapunda Rodeo for a few years.
MANY HATS
'Making us all better people'
I have held most positions. Publicity Officer in the early days, Secretary, Assistant Secretary, Treasurer. I have done Wish Granting; I am not sure about Volunteer Care. I am Vice President at the moment. I think that's most of them.
We all get along in the branch, we're quite open minded and if someone comes up with a suggestion, we don't knock it down straight away. We actually talk about it and discuss the logistics of it. Usually there is a lot of open communication.
While we might be a smaller branch, we have always had great group of helpers we can call in. So, if there is an event and we might be limited availability we can call on helpers to get the job done. Being a smaller community, we are able to have more support.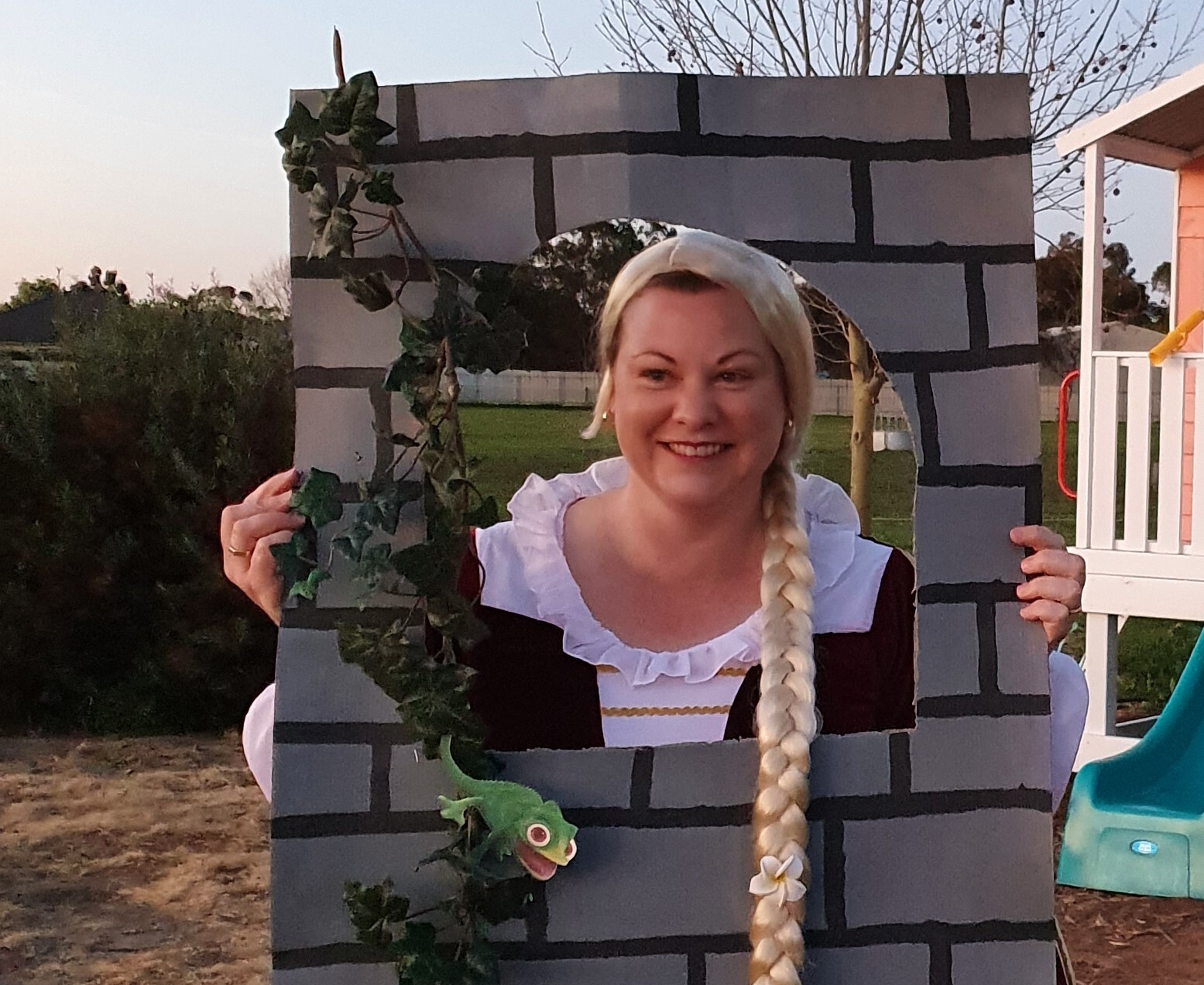 We did a fundraiser at a local football club. We basically had to run the bar but we did a silent auction as well. I had some really good auction items without even having to try hard. I'd sent out to businesses a letter via email and followed it up with a phone call but the day I sent out the email most of them had come back to me and said 'yep I am happy to donate a carton of wine or a dinner package'.
I think during those 2 years of COVID things quietened and we weren't heard of much. But after that when I rang businesses they were quite happy to be on board because it's Make-A-Wish. I think we are well supported in the community and most people know who we are.
When I meet people, I do obviously say we are a local charity that does grant wishes to children with life threatening illnesses. But then I sometimes go into some of the wishes that we have done. Going to the moon or having a never-ending supply of books. But wishes don't just happen, they only happen with work and fundraising behind the scenes. I talk about how rewarding it all is, how much I get out of it. It makes us all better people, helping others in their time of need.
As soon as you see the child get their wish and see their reaction, that just says a thousand words.

Amanda Noack, Make-A-Wish Volunteer

Barossa Valley Branch
Amanda has been proudly volunteering since 1999