Behind the Wish - Joe
Meet Joe Vella - the heart and soul of the Cairns Branch of Make-A-Wish.

Joe has dedicated 33 years to volunteering, even shaving his body to raise money for wishes.
Behind the Wish is our series of inspirational reads diving into the everyday superheroes involved in creating life-changing wishes.
TRANSFORMATION
'I wouldn't have more than 24 hours to live'
I was 158 kilos and had a gastro bypass. And I'm now sitting at about 91kgs. There was a complication with the surgery and six weeks post-surgery I couldn't consume any food or water. Not even an ice cube, without being violently sick.
In the next 33 days, I lost 34 kilos and went into renal failure. They couldn't work out what was wrong. They tried to force feed me but realised that wasn't going to work. The discovered the base of my oesophagus had shut totally so inadvertently the surgery has scarred me and the base of my oesophagus gathered and not even an ice cube could got through. I had withered away pretty dramatically. Doctors gave me 15 of 16 bags of fluid over two days. I wasn't breathing and they said if they couldn't find a solution that I wouldn't have more than 24 hours to live. The priest, the bank manager, my accountant and my family were by my bedside and we were staring at an 'oh Jesus' moment. Just looking into your family's eyes is something at that moment, I will never ever forget. It gives you a different perspective.
It gave me insight on wish families and how they must feel when their children are coming to the end of their chapter. It would be distressing for them.
I have always been a big person. I was born 14.5 pounds so I was a big lump of a kid. At the age of 40 I had an epiphany. My father had his first heart attack at 40 and died at 52.
I had my kids, who in the next decade were about to get married and have kids. So, I thought I needed to be around for that.
So for me I just said to myself 'pull up your socks' and I lost a significant amount of weight, about 25 kilos. I started training then, did Kokoda Track. Since I was 40, I have maintained a fitter way of life. When I was about 56 I decided to have the gastro bypass.
NORTH BOUND
Successful career in Cairns
I was born in Malta, a small island in the Mediterranean. My parents migrated to Australia when I was six months old. I lived in Melbourne until I was 28. I grew up in Fawkner, got married, had two children and I'm still married to the same lady, Maryanne, after 43 years.
I am a grandfather of four. Both daughters married and I have lovely sons in law.
When I left Melbourne, I moved up to Cairns. I worked for a company called OAMPS and was with them for 26 years. I went to America for them, then came back again to Melbourne and lived in Templestowe for 12 months and then it had become a public company and I didn't like the corporate life and came up to Cairns and started my own brokerage in my daughter's bedroom and I just recently sold the business after 27 years and at that stage we had 39 staff.
It's all done and dusted now.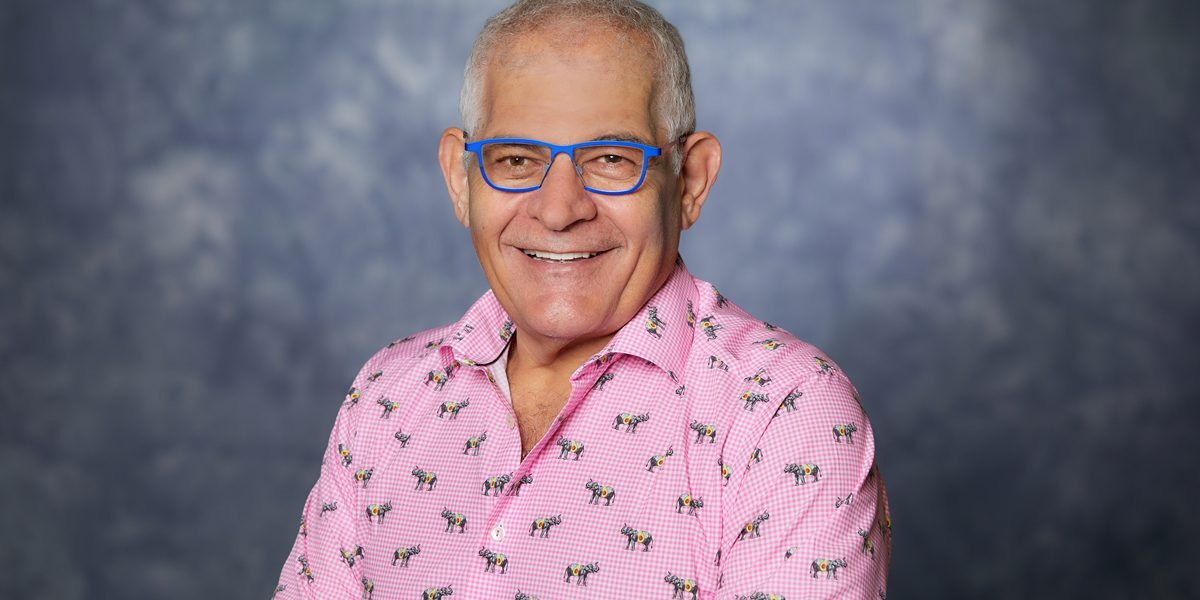 STEPPING AWAY
Time to focus on family
I am an Essendon supporter, I have been since I was 8. Both my grandsons are Essendon members and my son-in-law is.
I have 8 cars. I have got 5 Porsche's, 2 GTS Commodores, and a Mercedes. I have got a Ferrari. My first car was a Ford Fairlane back in 1978, it was a big tank. I used to drive it from Craigieburn, which is where we lived when I got married, to North Melbourne where my employer was. I soon got a bit tired of that and bought a Datsun 200B.
I wouldn't have minded keeping the old Fairlane and having it today. But that's just the way it is.
After 45 years of working, doing 80 or 90 hours a week, I don't miss work at all. I do miss liaising with clients and assisting them but I don't miss work and the challenges it brings.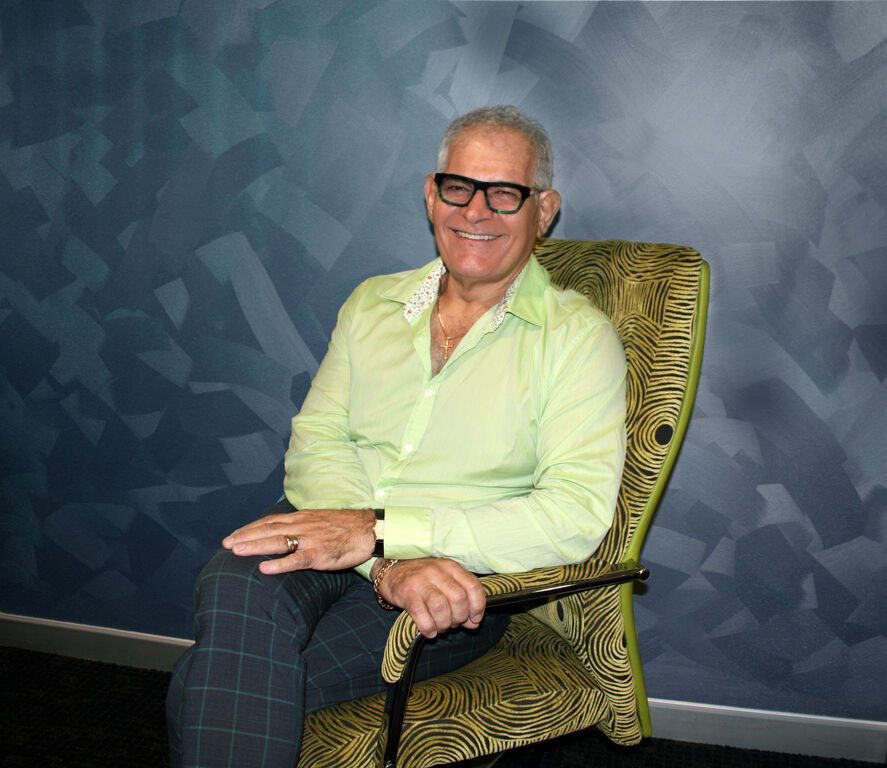 I do a lot of gardening; we have four and half acres on the water.
And I am reacquainting myself with my wife, who previously I would only see for an hour or hour and a half a day. And now she gets to see me a lot more.
My two daughters are Natalie, a schoolteacher, and Renee, an insurance broker. And I have four grandchildren.
I know it's a cliché people say, but without my family I am nothing. I had that near death experience and given 24 hours to live. Prior to that when I was working for a former company in Melbourne it was hard, you realise your world can be quite disrupted. You can be wearing pyjamas in the morning and not wanting to get changed. And that can happen through your life. And without your family who believe in you, who will help you get through?
Money's not going to get you out of it. It's the ones that you can trust and it's generally your family.
JOURNEY STARTS
Touched by first wish kid's story
A fellow named Gil was a member of Make-A-Wish in Melbourne at the time and he asked me to come to a charity ball. He wanted to see if I could buy a table of 10. It was a Mock Debutante Ball. I knew nothing about Make-A-Wish. I just said 'no worries Gill, I'll be happy to assist'. I honestly didn't do any research. I sold a table. We had a great time and raised about $30,000.
But during the ball they showed a video of the story of how Make-A-Wish's first wish happened in America, it was young Christopher. And I still struggle to think about that without tearing up after all this year. That story to me reminds me what humans can do to assist other humans. From seeing that I was just totally committed and joined straight away.
We had two other balls. Nothing for Make-A-Wish has been an effort or a strain in any way at all, it's just been an absolute pleasure and honour to do that.
I even waxed my entire body to raise money for Make-A-Wish.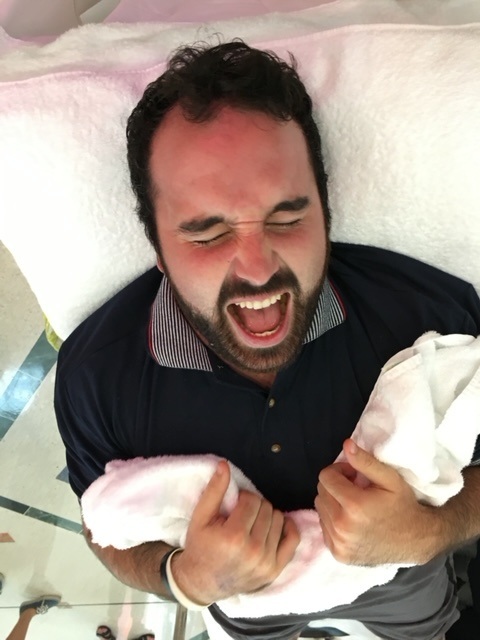 I think we have touched the lives of a lot of families and kids so it's something that's exceptionally near and dear to me. I clocked up 33 years with Make-A-Wish. We put a fair bit of money into it when I had my brokerage. But that's neither here, nor there. I think it's the fact that once you believe in something … I'm a huge believer in giving. I am very much a giver in my life.
I think it's one of the things I am meant to do on this planet. When you're talking about making such a difference to a human being or a child, during their most challenging times, it just makes it quite effortless. It's something that I don't know how I would cope with my child and grandchild. I just do the best I can to make wishes happen.
IMPACTFUL WISHES
Computer wish never forgotten
I am proud to have done what I have done. I have no regrets.
I would say every wish I have done is special.
One of the most recent ones we did ended up being the son of a friend of mine. His name is Lachlan and he wants to be a pilot. He is now completing his pilot's licence. At this stage health-wise everything is thumbs up. I'm certain he'll be a survivor. His willingness to study has been flawless. I only saw his father Craig yesterday and Lachlan is doing so well. His life has returned to normal. And this wish has given him so much to look forward to.
One of the most emotional ones I have done is a little boy, probably 20 years ago. He was one of nine children. Four children were taken away from the mother and he was one of them and fostered out. His foster family had two young daughters and they all lived in a modest home. (Fellow volunteer) Lucy Hutchinson and I rocked up and we found the most beautiful family.
The young boy was only with them maybe two months before he was diagnosed with leukaemia. They felt, as foster parents, that they needed to give him the best chance in life. He wasn't going to get it in his original home. The foster dad took a 12-month sabbatical from work to tend to his foster son. They were a family not flush with funds, they were a family fairly early into their lives.
All he wanted was a laptop computer. He had done a lot of research. In fact, we find that the younger the child is the more research they do on their wishes.
So, we fulfilled his wish and presented him with his computer. The computer allowed him to communicate with his new family while he was in hospital in Brisbane. Sadly, he lost his battle.
At the age of 8 he wrote a will. He wanted to leave his computer to another wish child.
We couldn't do it – it shattered us – and we had to leave it with the family as we couldn't pass it onto another family.
Certain wishes just touch you. We have given bigger wishes to kids but it was something so simple and he so selflessly wanted to give it someone else.
We only had small amounts of time with him but he was always so polite, thankful and genuine. You couldn't help but love him. He was just a beautiful young man.
We had the Nemo wish. A young boy from NSW and he was flown up to Cairns to find Nemo.
We organised the police's special forces and had a street party – it was like a Moomba Parade.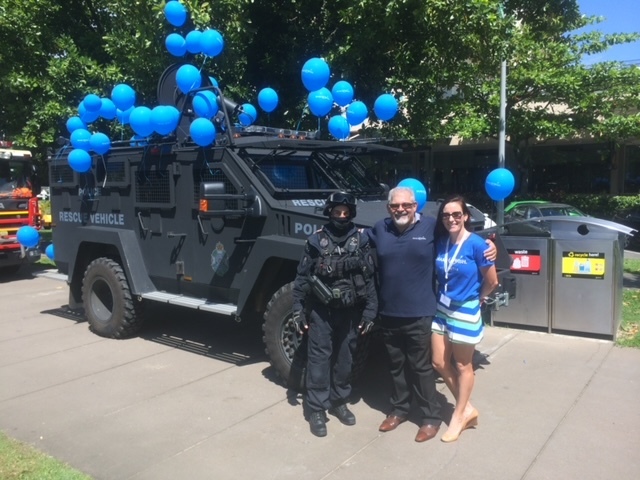 We had big billboards up, a helicopter to take him out to the reef. He found Nemo and it was able to engage the city as well. Sadly, we lost him as well. But there's a lot of kids we haven't lost and a lot of them help us promote Make-A-Wish today.
Our relationships with wish parents are short-lived. Our role is to enter their lives and make the wish come true and be there as part of the anticipation phase until the delivery. We can't be in their lives all the time.
WISH JOURNEY
Anticipation an important part of the wish
I do have one special connection with a wish mother. She tragically lost her daughter; we weren't expecting her to pass. Her mother is exceptionally inspirational and has now started a charity helping parents called This Strong Mum. She came up with a medical compendium to collate all the information that bombards new parents and carers of profoundly ill children. Through another hat I wear, the Steadfast Foundation, we have given her a 12-month subsidy to get her rolling.
I have rarely shed a tear during the whole Make-A-Wish process. Everybody is so upbeat. There is never a 'woe is me' feeling from the child. Sadly, sometimes both parents are not there for the whole journey. Predominantly the father is no longer on the scene. It's the medical journey or one parent not coping with what is happening. Or one parent has thrown himself or herself into the child and that's their focus. Not intending to push their partner to the side, I guess it's a feeling of 'I got to take care of this child'. That's a common situation.
If we are shedding a tear, it's usually through joy at the wish presentation.
We try and make the anticipation phase as special as possible because sometimes the delivery of the wish can be 12 months or more. So, you have to keep the wish child engaged. We will keep in touch with the child and family to let them know where it's at. It's a distraction from what they are going through. You have to reassure them that we aren't going to let them down.
The wish day or presentation day is when we are giving them their tickets or presenting with the actual gift themselves. We had a beautiful theme party for a girl who was into Hobbits and Harry Potter. We created a huge Hobbit Land at the Botanical Gardens. We had fogging machines, it was great.
FUNDRAISING
Waxing hurts but helps delivers wishes
We had another wish for a young girl who wanted a Frozen experience. We had snow in Cairns. They are just experiences you don't forget.
We did one wish 30 or so years ago where he wanted to go to the Grand Prix. I ended up employing the young sister, ironically. I still see the young boy who is now a young dad. And whenever he sees me there will be words about the time he got to meet the Ferrari team, which he loves. I am yet to pick him up in my Ferrari. I will take him a ride one day.
We made a real conscious decision in Cairns to involve the siblings. More often than not the siblings are not in the limelight so we like to involve them as much as we can. Because they have also had a difficult journey. It's really important and if I could give a tip for other volunteers, it is to be conscious of the child that is well and maybe suffering silently.
The acknowledgement through other people who have been touched by Make-A-Wish, or who know of Make-A-Wish, you just see it through their eyes, their smile. Or someone coming up and giving $50 when you're collecting money in a tin. They are things that really touch you.
When you have the Make-A-Wish t-shirt, cap or balloons you do become that superhero. We don't look to become superheroes but it's like the Clark Kent glasses are off and there you are.
The Wax For Wishes fundraiser was great. It was one of the more successful ones. Much pain but a lot of gain. I shaved my back, legs, two high upper thighs and my chest. It was all done in public; one was at the showgrounds and one at Cairns Central on a Saturday morning. Trust me, I am very much a bear.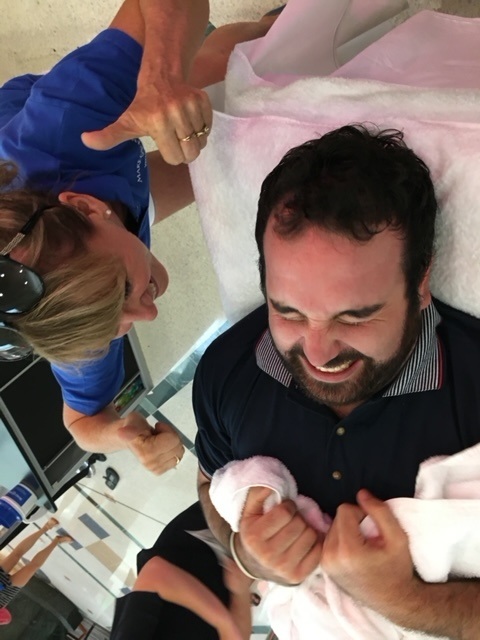 I think it was $15,000 for my chest but my legs and thighs raised just on $22,000.
The three charity balls were great. They were probably 30-odd thousand dollars in the late 80s or early 90s.
By far the most financially rewarding was Steadfast. I sat on the Steadfast board. I put Make-A-Wish down as a charity to support. COVID happened so it was put on the shelf. A year or two years later Make-A-Wish did a presentation. I happened to be at Steadfast national office at the time – I had no idea it was happening. I saw the presentation and it went to the Steadfast board. I stood out of the meeting because of any conflict but it got the thumbs up. There were 3000 at the conference which Make-A-Wish featured. Wish child Archie and his mum from Adelaide did a great job selling it to the audience. They danced on stage. They got me dancing on stage.
We raised $315,000. Archie makes you melt; he is one of those kids that's just beautiful. So too his mum and brother.
CAIRNS TEAMWORK
'The magic people talk about'
The Cairns Branch is a very tight group. We are like a little island. We are so far away from everyone else. We just have to rely on each other. (National Patron) Robyn Moore has been fantastic for us. She's just a beautiful person. And we have had celebrities get behind us. Karl Stefanovic was a local. I would love to do a face-off with Karl. Maybe some more waxing? That would raise more money.
We have never had any more than 8 to 10 active volunteers, at any one time. Cairns is such a transient city, so it's hard sometimes.
I put Make-A-Wish on hold as I just needed to chill. I sold my business. I had been on up to 7 charity boards plus work and family. I just needed some breathing space. My health had been compromised too.
I will get back involved with Make-A-Wish. I will re-engage myself. I just wanted to give myself 12 months.
I guess it's the passion, the magic people talk about. It's the love that keeps you there.
Joe was a proud volunteer from 1989-2022.