Dwayne goes to the moon
Dwayne is 4 and wished to fly far, far away from hospital...to the moon!

Background
Meet Dwayne
Dwayne 4, has regular seizures and takes 16 pills a day which reduce, but cannot control, his epilepsy.
Remember staring at the moon as a little kid and imagining what's up there? After getting a telescope for his birthday, Dwayne knows the moon is full of aliens, and that Batman and Spiderman live there too!

So Dwayne's wish was to visit the moon!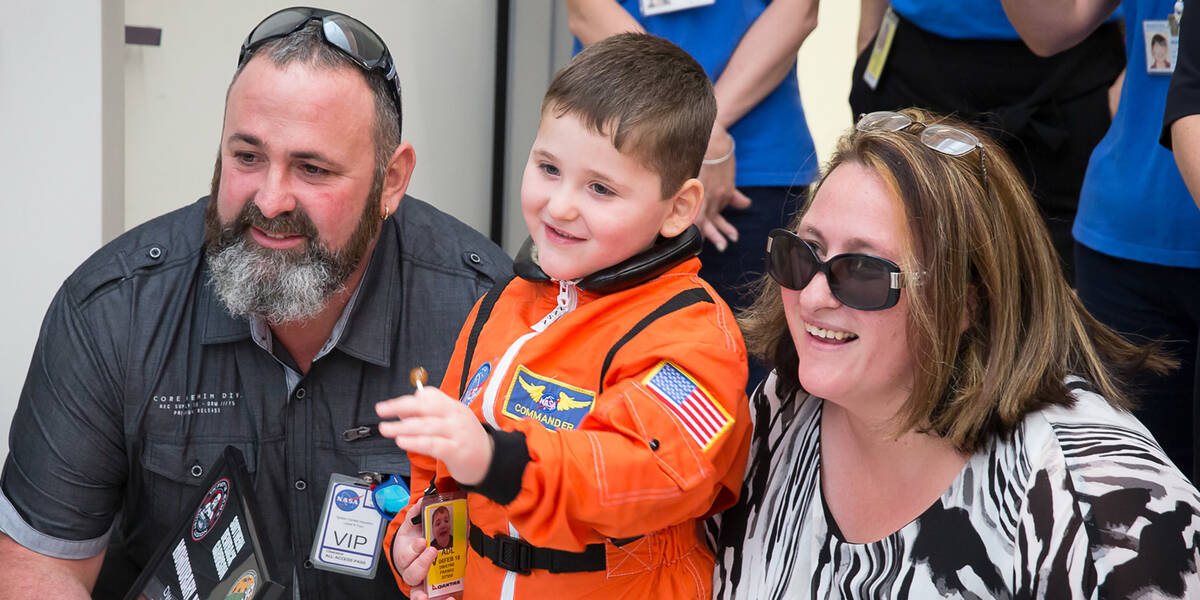 Planning
A year of planning
To make Dwayne's wish happen, we needed to bring in the experts of the skies. Enter Qantas, who brought their whole team on board – from check-in and cabin crew, to pilots and engineers – it's been all hands on deck to make the impossible possible.

Together, our #WishForce spent a year building up Dwayne for his wish, giving him a special moon lamp to keep bedside, letters from 'Andy the astronaut', and his very own spacesuit from NASA.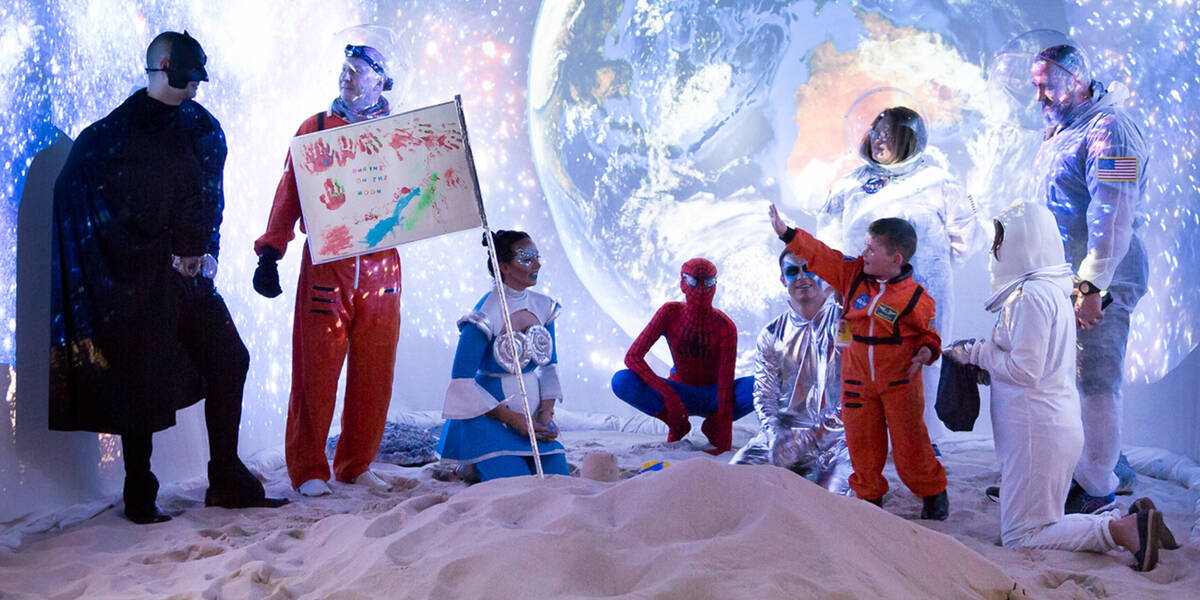 Dwayne's wish really distracts him from what he's going through. He can't stop telling people about it.

Dwayne's mum
The wish
An out of this world wish
For his mission to the moon, Dwayne was greeted at Adelaide airport by cheering fans, giant billboards from oOh! media, and a Stormtrooper escort to his specially chartered Qantas 'rocket' flight.

A nearby hangar provided the perfect lunarscape, where Dwayne planted his hand-drawn flag on the moon and hunted for moonrocks with aliens and his favourite superheroes.
The impact of the wish on Dwayne was immediate.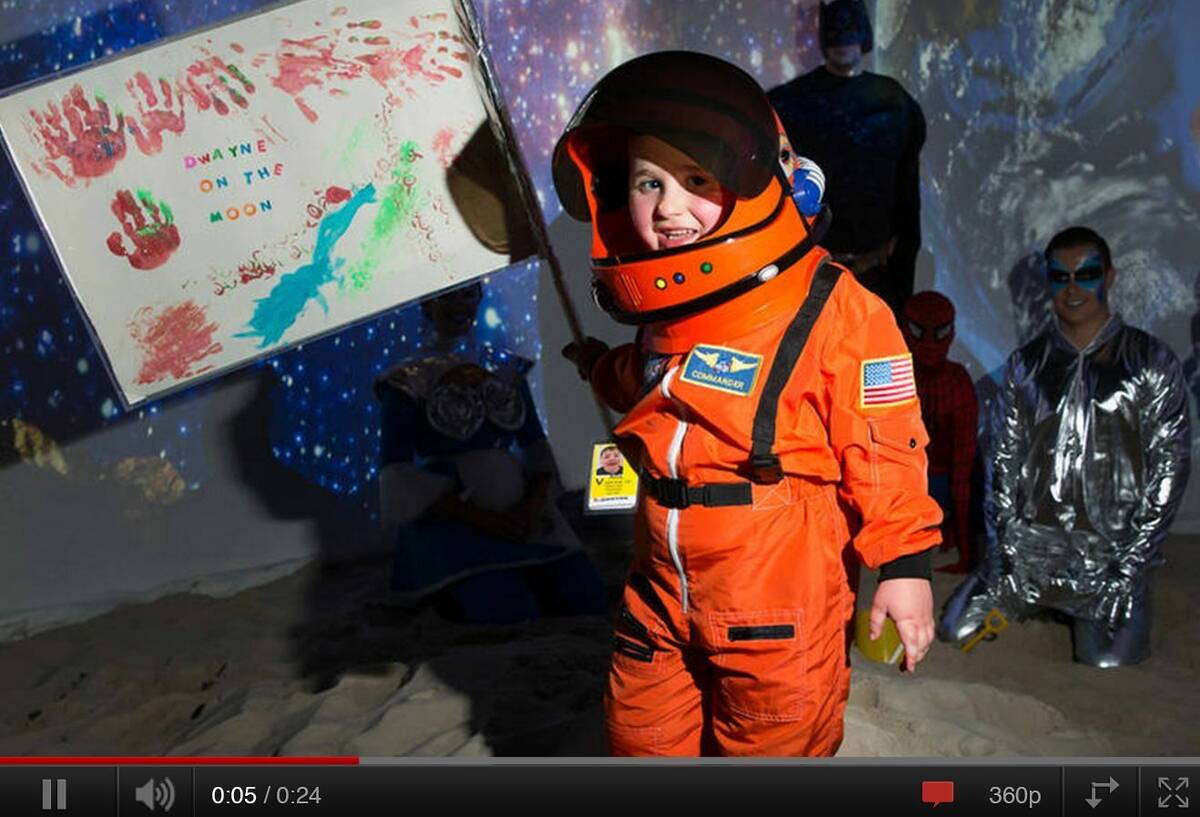 "We're blown away by how incredible this whole journey has been for Dwayne. Watching him be so confident and in his element - this wish won't stop having a positive impact.

Dwayne's Mum
Help more life-changing wishes come true
There are 700 kids like Dwayne on a wish journey in Australia right now. We rely on the generosity of donors, volunteers and local communities to make it happen.

The Wish Journey
Bringing the Wish to Life
Make-A-Wish volunteers visit each child to capture their greatest wish, getting to the heart of what kids truly want and why. This profound insight is part of what makes Make-A-Wish unique, giving children full creative control and helping to shape their entire Wish Journey.
Back at Make-A-Wish HQ, we partner with families, volunteers and medical teams to design the ultimate wish experience - and start rallying our partners and supporters to help make it happen.
In the lead up to the wish, we take each child on a journey designed to build excitement and provide a welcome distraction from medical treatment. Anticipation can be incredibly powerful, helping to calm, distract and inspire sick kids at a time they need it most.
When the moment finally arrives, children get to experience their greatest wish come true - it's everything they've imagined and more. Pinch yourself, and don't forget to take a breath and enjoy every precious moment!
Wish impact studies show that a child's wish lives on, long after the moment. A wish gives more than just hope – with an incredible and lasting effect on the lives of sick kids, their families and wider communities.