Ava's journey to a brand new cubby
Brave little Ava bolted like an Olympic sprinter when she first saw her new cubby in her backyard.
Two Years After Her Wish
A Thank You To Ava!
This year, 6-year-old Ava reflected on the positive impact of her wish in a very special way. She decided to cut her hair, and raise money for Make-A-Wish because "I feel really sad for people who don't have hair because of cancer like I did. I want to give the money to Make-A-Wish, so I can make a wish come true like mine did."
Ava's mum, Megan, said "It was a fabulous day and she is an inspiration to us all."
Thank you, Ava, for your kindness and generosity, and a reminder that all of us have the chance to make wishes come true.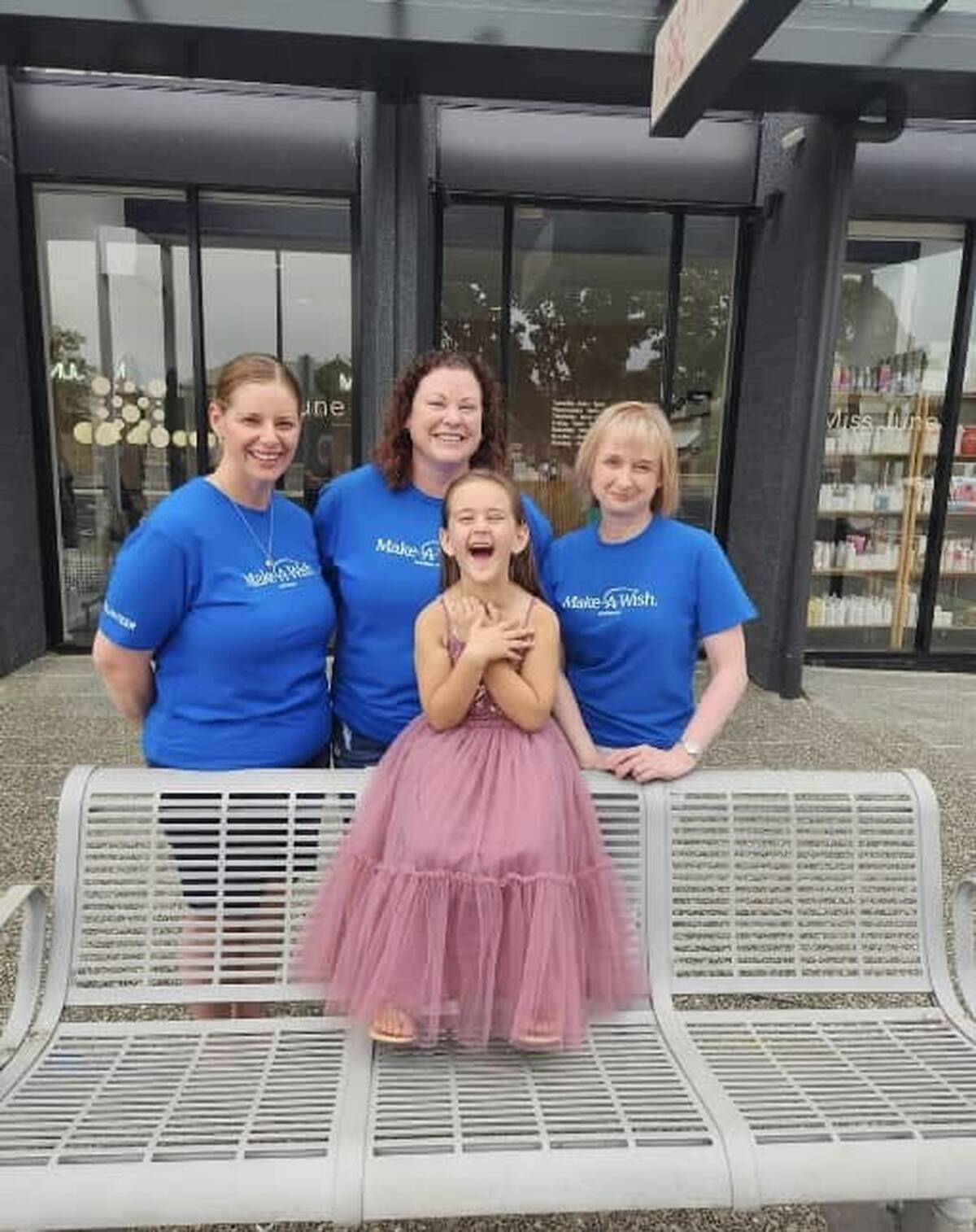 Read more about Ava's incredible journey below
Worry
Joyful night turns sour
One night in December 2017 was supposed to be a joyous occasion for wish parents Megan and Shawn.
They went to a school awards night where their second child, Denzel, received a medal for being an outstanding student.
"We were on cloud nine; we couldn't be prouder," Megan said. "We all went and had ice cream on the way home."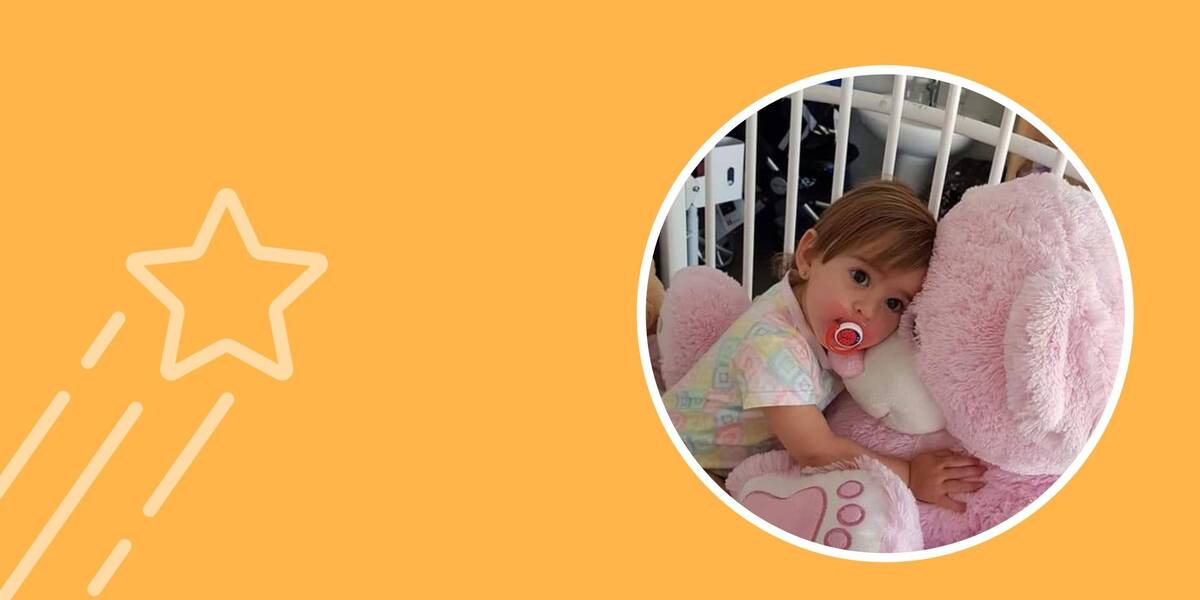 But the mood changed quickly when the family returned home, and Megan noticed a lump on the stomach of her youngest child, one-year-old Ava.
"There was nothing there when we bathed her earlier in the night, so we were concerned," Megan said. "The next morning, we just didn't feel right about it, so we took her to the hospital."
Tumour shock
'Please don't let her die'
Megan and Shawn took Ava to a local hospital, but when Ava's ultrasounds were sent to the children's hospital in Adelaide, they began to worry.
"We were told to drive to the children's hospital straight away," Megan said. "When we got there, we went to a room out the back, and we met someone who would become one of Ava's surgeons. 
"He said 'do you want me to talk to you straight' and we said 'absolutely' and he said 'Ava has got a tumour on her kidney and we believe it's cancerous'."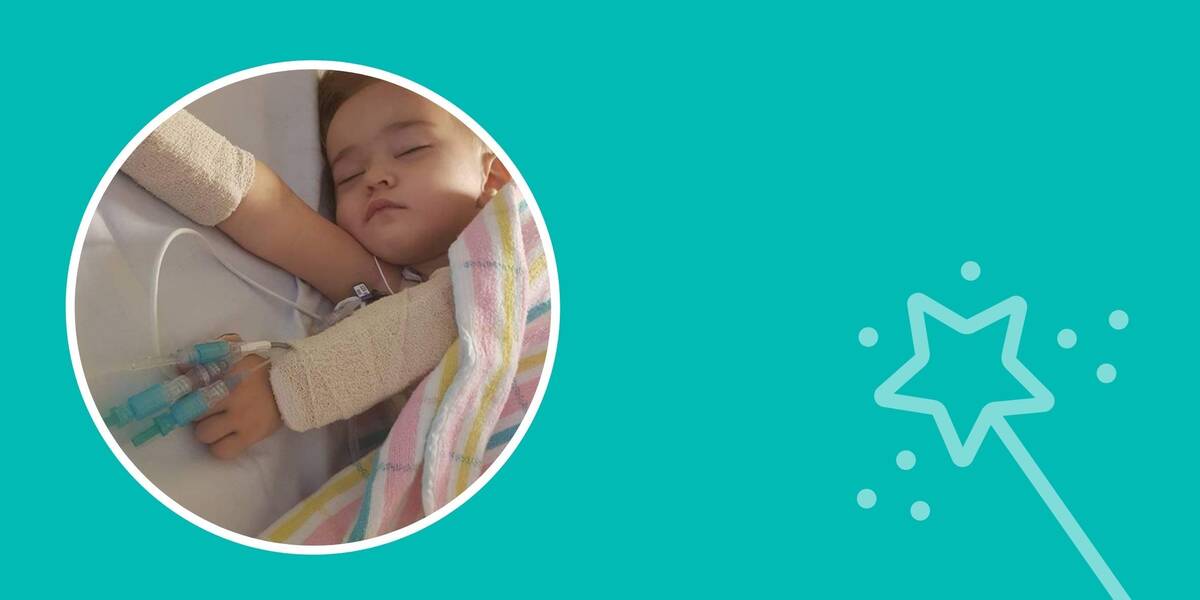 The next day Shawn and Megan, together with Ava and her siblings Denzel and Maddy, went back to the hospital for CT scans, which confirmed Ava had an 18cm x 12cm tumour on her kidneys.
"We couldn't believe it," Megan said. "I mean, she had a round little belly like all babies, but we didn't know it was a tumour. 
"It had spread to her lungs.
"All of us – Shawn and the kids - were just sobbing. I can remember Denzel crying and saying, 'please don't let her die'."
A few weeks later surgeons opened Ava's stomach to remove what was known as a Wilms tumour.
They removed most of the tumour in a six-hour operation. In the months that followed, Ava received chemotherapy and radiation. 
By late 2018, doctors gave Ava the all-clear.
Wish Force
Boost for Ava
The Make-A-Wish Wish Force first met Ava at her dad Shawn's workplace. Because Ava was aged under 3, she was eligible for a wish hamper. So the Wish Force presented her with a massive basket of gifts, which included soft toys.
Megan said the presentation was a big boost for the family right in the middle of Ava's medical journey.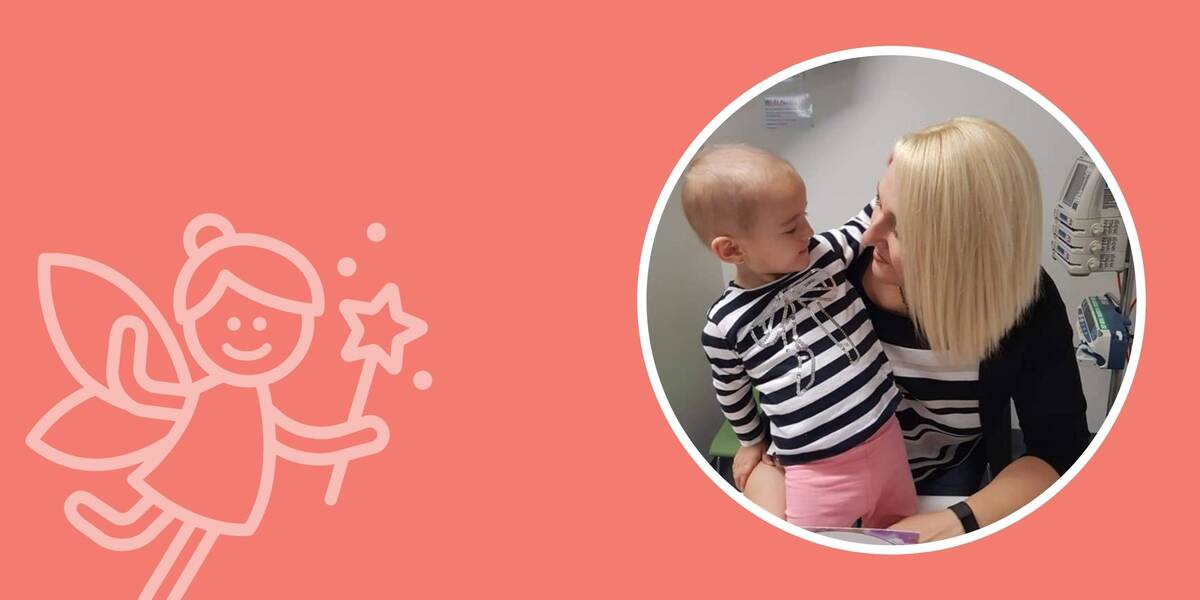 Once she turned 3, Ava became eligible for a wish. Megan and Shawn asked Ava what she would like to wish for.
"She loves playgrounds and had been to some cubby houses, so one day she came out and said 'I wish could have a cubby house,' and that was it," Megan said.
Ava met with Wish Force volunteers at a local park and explained exactly what she wanted.
"I want two slides, and butterflies," Ava told them. "And my favourite colour is rainbow."
Wish day
Family sheds tears of joy
Ava's sister Maddy picked her up from kinder on the day her cubby was ready in her backyard.  
Ava's extended family watched as she was led into the backyard by Maddy and brother Denzel.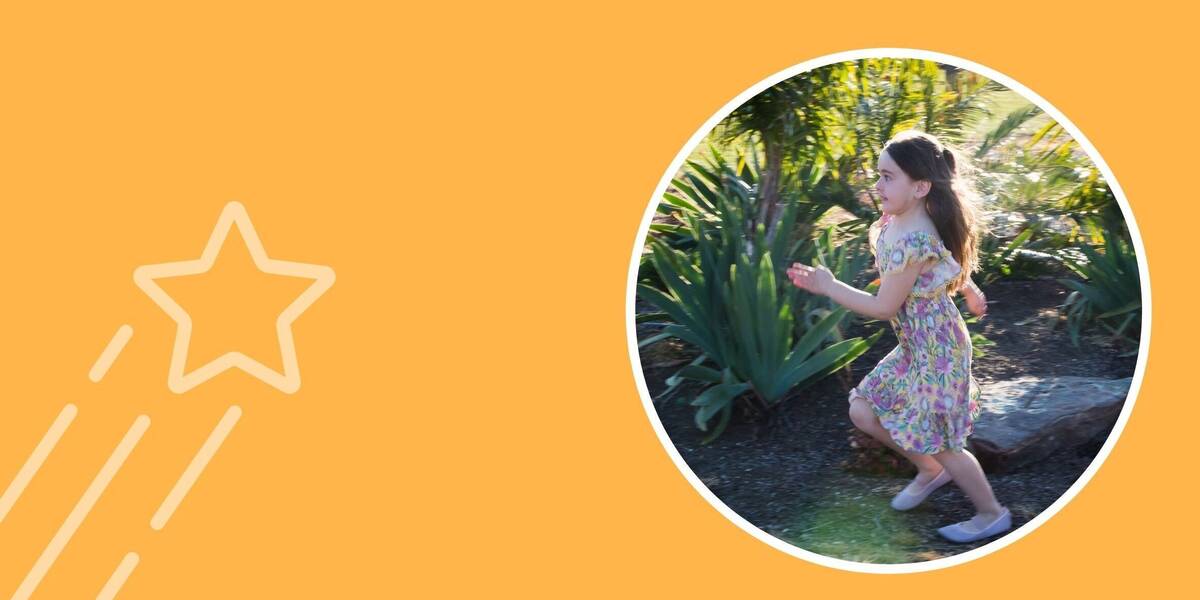 Ava bolted towards the cubby as mum and dad struggled to hold back tears.
"It was beautiful," Megan said. "It was really emotional. I was just so happy."
Wish impact
Cubby touches hearts
According to dad Shawn, Ava, who is now 5, is constantly in her new cubby house.
"Yesterday, she was in there playing with her plastic cups and saucers, and she would come out and say 'here's a cup of coffee' and 'I have got you a banana'," Shawn said.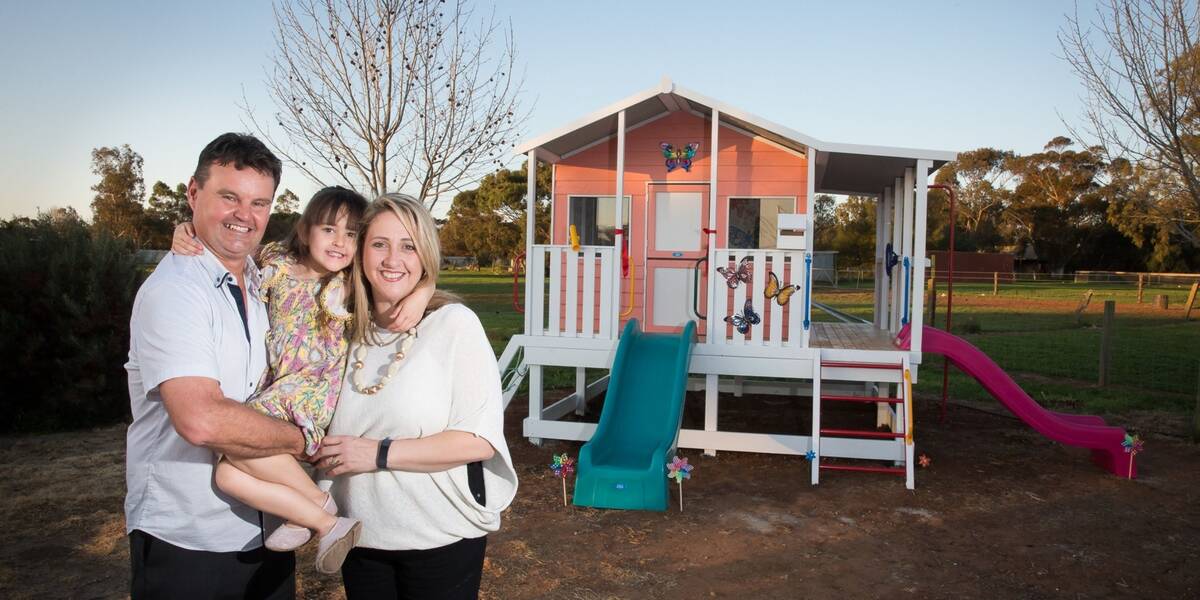 "The fact she goes in there all the time shows how happy she is. It certainly is a gift she will enjoy and love for many years to come."
For Megan, Ava's journey is a story about hearts.
"When something touches your heart, it stays with you forever," Megan said.
"The bad memories we have will always be there; they will always be heartbreaking. But then the feeling of seeing how excited Ava was the first time she saw her cubby touched our hearts and always will."
Megan and Shawn said what Make-A-Wish donors and supporters did was help make wish children's lives better.
"To all the people who donate, the families who donate, let me tell you it makes a difference," Megan said. "There are so many generous people out there, and it makes a massive difference; it really does."
The feeling of seeing how excited Ava was the first time she saw her cubby touched our hearts and always will

Megan, mum of Ava

Wilms tumour