Haidar's Wish to be a Lion
Haidar's wish was off to a roaring start, as this brave little lion joined his favourite footy team - The Brisbane Lions!
The experience was unbelievable, and it honestly felt like we were in a dream, Brisbane Lions really went above and beyond and made us feel a part of the Lions' family, for Haidar he didn't stop smiling the whole time he was there. He was truly in his element

Lauren, Haidar's Mum
Haidar gets a kick out of footy
Haidar loves everything about footy. He loves to watch, listen to and play footy. In fact, Haidar's mum Lauren says he watches old games and then goes outside to kick the footy and will start commentating on himself, using the language they use in the games he watches.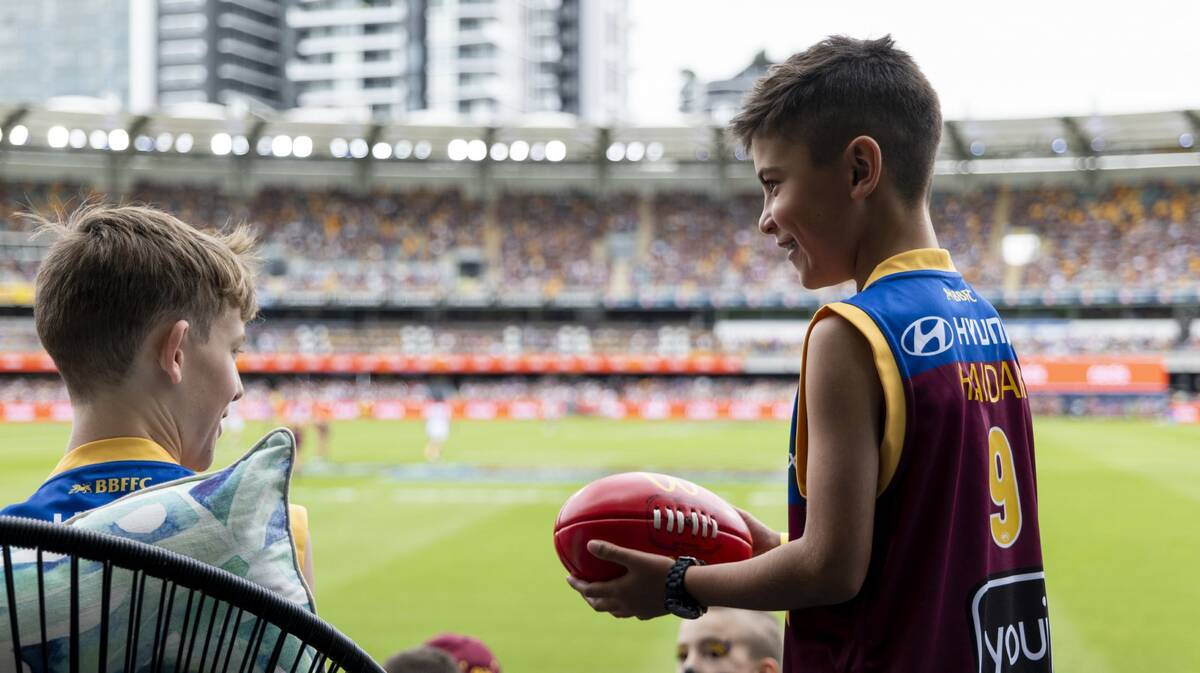 The Obvious Choice
Haidar means Lion in Arabic, so when Haidar was old enough to decide on his own footy team – the Brisbane Lions was an obvious option. Haidar was also referred to as a brave little lion as he went through treatments for his rare heart condition.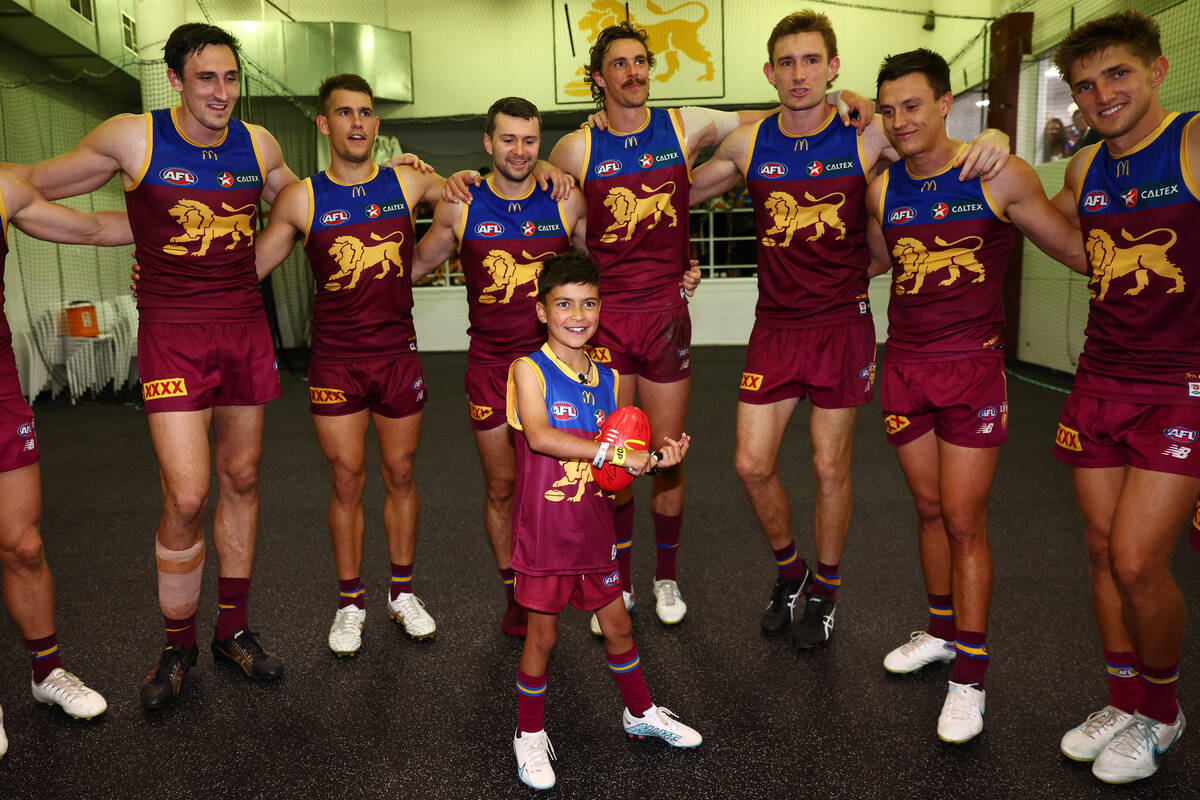 So, when it was time for his ultimate wish – it was an easy one for Haidar. He wanted to meet his favourite footy team – The Brisbane Lions. And he was as ready as ever.
A Roaring Great Wish
It was important for Haidar to see the Gabba for himself, after watching endless YouTube videos of the players there. He wanted to get to the Gabba, meet and train with his favourite players, watch the Lions play – and ideally run out on the ground with his brother.
Well, when Haidar's wish came true last month thanks to Hyundai Help for Kids and the Brisbane Lions, it was even bigger and better than expected!
Haidar was an honorary Lion for an entire week, taking part in the main training session – amping his team mates up and giving roaring-good match advice. He also joined his favourite player and team captain Lachie Neale as a special guest in his press conference.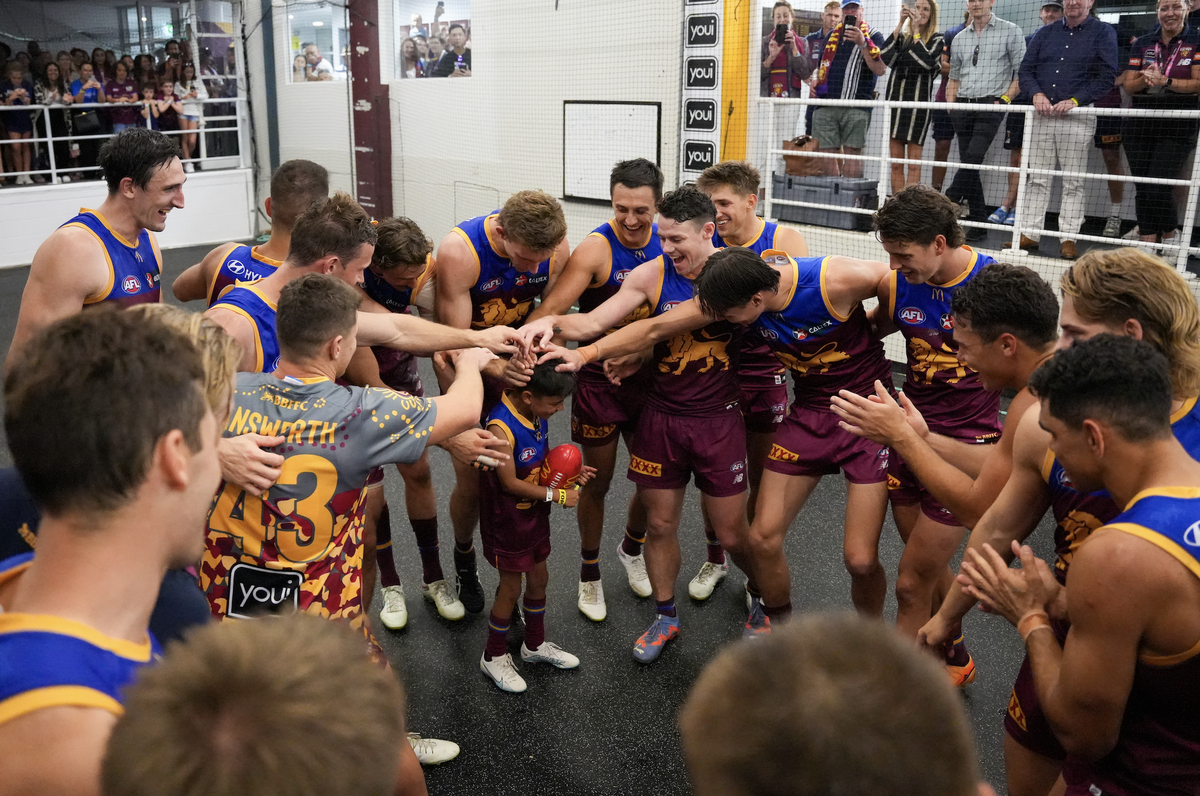 This courageous 9-year-old was treated just like a player, watching the pre-warm up in the change rooms, taking part in the mascot experience, tossing the coin to kick off the big game, and of course leading the chant in the midst of the huddle after a big win!
Haidar's mum Lauren, says Haidar felt blessed after the experience.
"He said it makes him feel blessed and appreciates being born with a heart condition and having gone through his surgeries to be able to have had this opportunity.
"He's told me before, if he could choose to be born with a normal heart or half a heart, he'd still choose this heart because it makes him feel special and not like everyone else"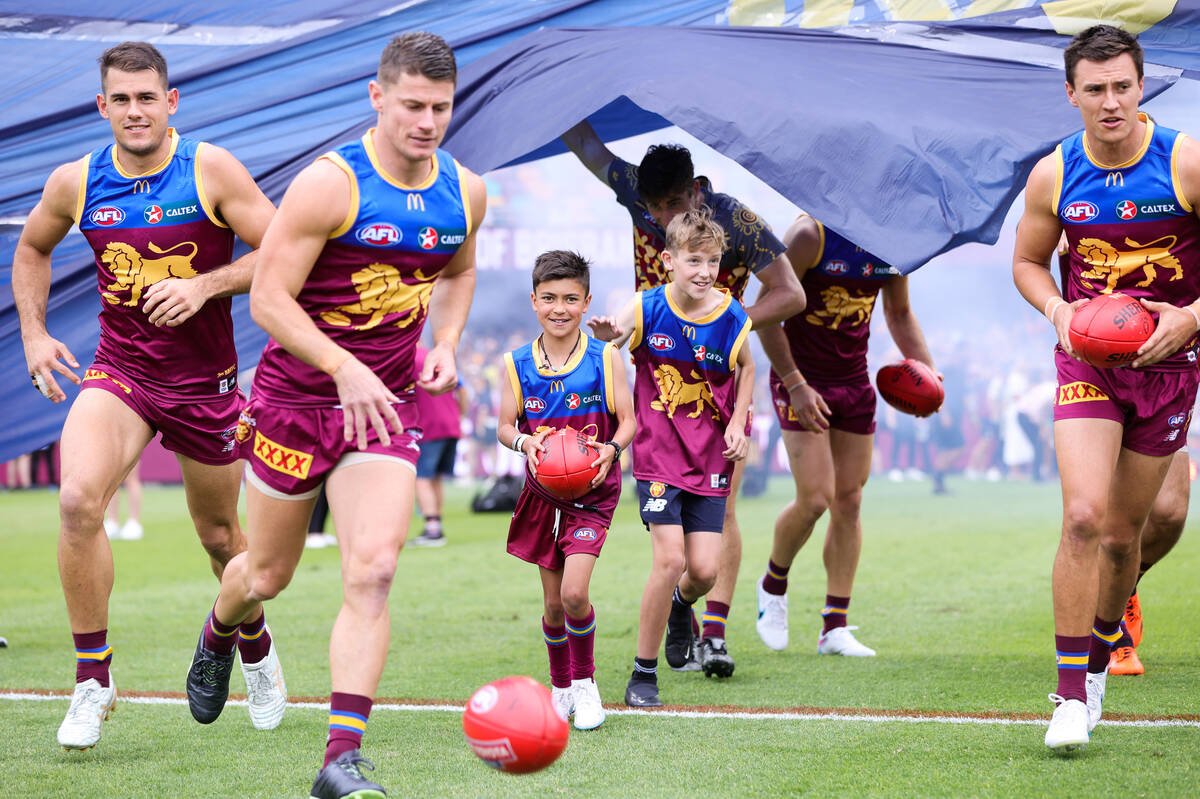 Round Two
After Haidar's extraordinary wish – he was officially a Make-A-Wish ambassador – and after becoming a part of the Brisbane Lions team, Haidar was invited back again!
The Lions returned to Melbourne to take on the Hawks (the rest of Haidar's family all support the Hawks), and the Lions invited a Make-A-Wish ambassador along to be a mascot.
Well, as the stars aligned – Haidar joined his favourite team once again to be the mascot for the game. This wasn't the only surprise, he was presented with a frame from Hyundai Help for Kids that featured photos of his wish experience and the exact coin Haidar used for the coin toss, something he can cherish forever.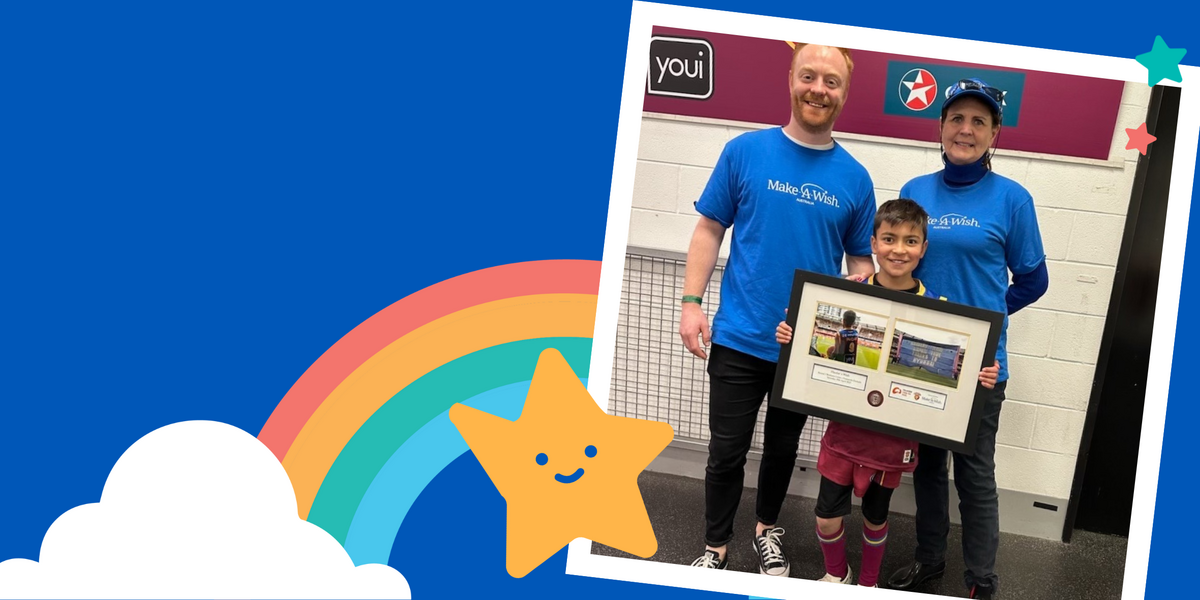 A huge thank you to the Brisbane Lions and Hyundai Help for Kids for helping to grant life-changing wishes like Haidar's