Liam bowled over by wish coming true
Liam thinks about cricket non-stop and his wish came true late last year to meet the legends from Fox Cricket
Diagnosis
'Champion boy' who never complains
As Australia convincingly defeated England in The Ashes this summer, one teenager was cheering particularly hard from his Adelaide loungeroom.
Wish kid Liam's wish to spend some time in the Fox Cricket commentary box came true during the Adelaide Test Match.
Liam was diagnosed with Ataxia-telangiectasia, a rare degenerative brain disorder, just before his second birthday.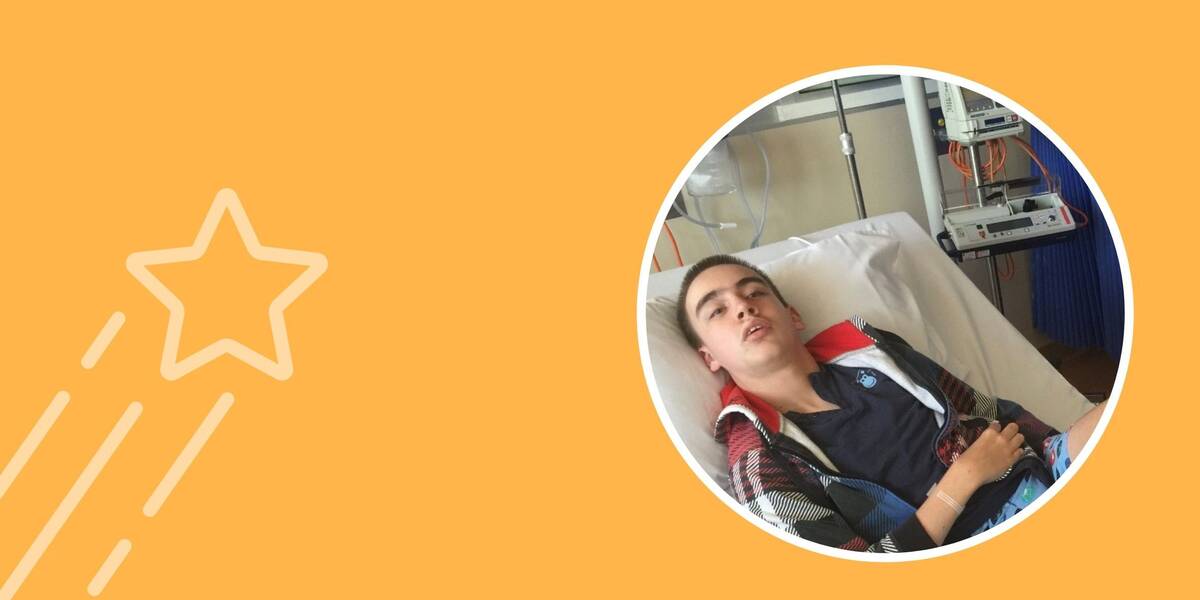 "We had no idea," mum Tracy said. "It's quite rare; only about 40 children in Australia have it.
"It means that Liam loses muscle function over time, and there is no treatment or cure. He used to be able to run and walk and do martial arts, but now he's in a wheelchair.
"His speech and fine motor skills are affected so, for example, he can't hold a pencil anymore."
Tracy said Liam kept a positive outlook and was always smiling and happy.
"He never complains about his condition," she said. "He's a good boy; he's a champion boy."
Wish day
Surrounded by idols
Just when Liam thought 2021 couldn't get any better after finishing Year 12 and having his graduation and formal, his wish came true.
Liam, brother Sean, and parents Lindsay and Tracy headed to Adelaide Oval on December 17 to meet the Fox Cricket commentators.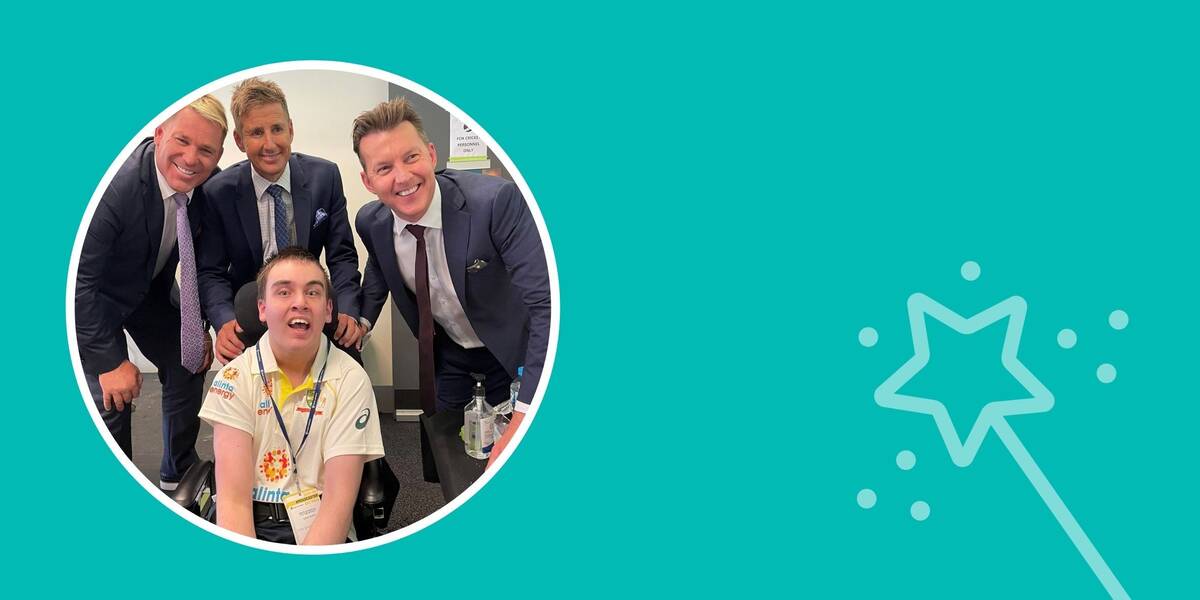 Liam was shown around by ace commentator Mark Howard, who Liam "loves his banter", and legendary Australian wicketkeeper-batsman Adam Gilchrist as they met the other Fox commentators and cricket legends in the Adelaide Oval Media Centre.
"Liam was like a kid in a candy store seeing all the people he sees on TV," Tracy said.
"Mark Howard and Adam Gilchrist gave him the whole tour and talked to him like old friends; it was just lovely.
"They made a mention of Liam on the broadcast; we got a copy of that, and Liam was delighted to hear his name on TV."
Mark Howard said Liam's visit "gave everyone at Fox Cricket a lift".
"To see the passion he had for the game and watch his eyes light up when chatting to the likes of Gilly, Warney, Brett Lee and Mr Cricket was outstanding," Mark said.
"No doubt we all got more from his visit than Liam did. What a legend!"
Wish Effect
Liam's special wish won't be forgotten
Tracy said she was very grateful for the efforts of Make-A-Wish Wish head office and volunteers Jordy and Loretta, who showed them around on the wish day.
"We cannot thank the team at Make-A-Wish enough for giving Liam his special wish and an experience he can reminisce over for years," Tracy said.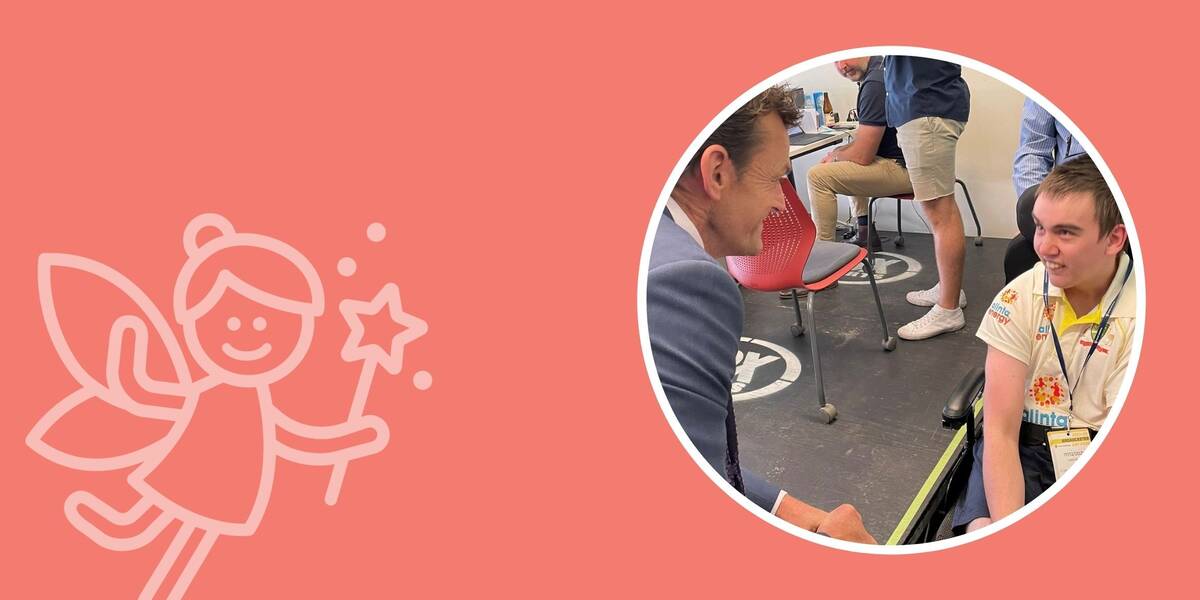 Liam's dad Lindsay put a photo from the day on canvas, and it sits in Liam's room.
"Every morning, he wakes up and looks at the picture," Tracy said. "He will never forget about it, and we still talk about it every day."
It was just so wonderful to see him so happy. Thank you so much Make-A-Wish for all the great work you do

Tracy, mum of Liam

Ataxia-telangiectasia