Ash Barty a big hit with Paige
Paige not only got to meet tennis champ Ash Barty, she got to play with her!
Wish
Tennis wish comes true
Only a select few get to take the court with the number one women's tennis player in the world.
But sharing the court with superstar Ash Barty in Brisbane was wish child Paige.
Paige's wish to meet Ash came true weeks before the 2022 Australian Open.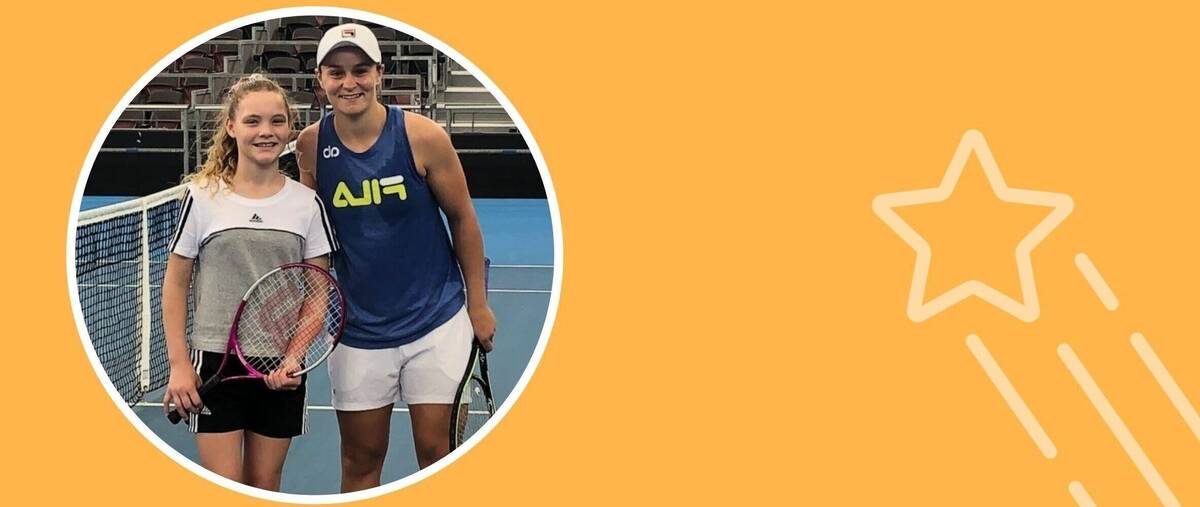 Medical journey
Condition doesn't slow Paige down
A heel prick test when Paige was born detected cystic fibrosis.
"Paige was born really skinny and looking unhealthy," dad Brian said. "The diagnosis of cystic fibrosis was two days before Christmas, so we spent Christmas Eve in hospital."
Brian said Paige had shown resilience and determination in living with her condition.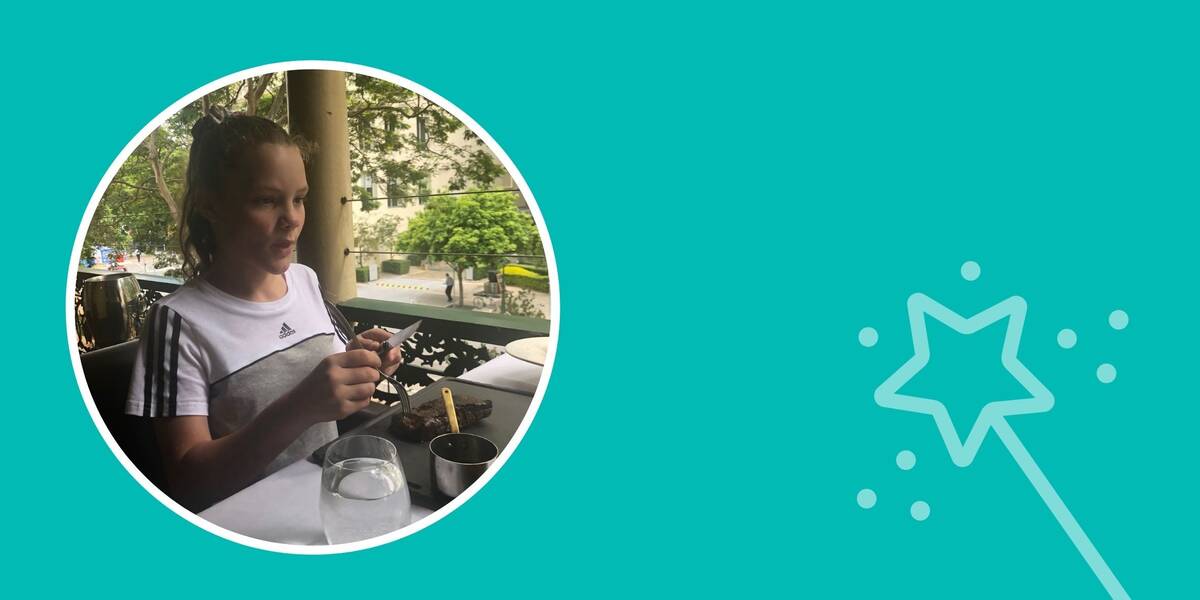 "She doesn't complain about having to do her physio twice a day, her nebuliser and taking 35 to 40 tablets a day," Brian said.
"She takes it all in her stride; she's an inspiration. She has a beautiful personality, and I am very proud of her."
Wish anticipation
Ash inspires Paige
Paige first noticed Ash on television and started asking her dad questions.
"I said Ash is another young girl from Brisbane, and she's become number one in the world and Paige was just inspired from that and looked up to Ash from that day," Brian said.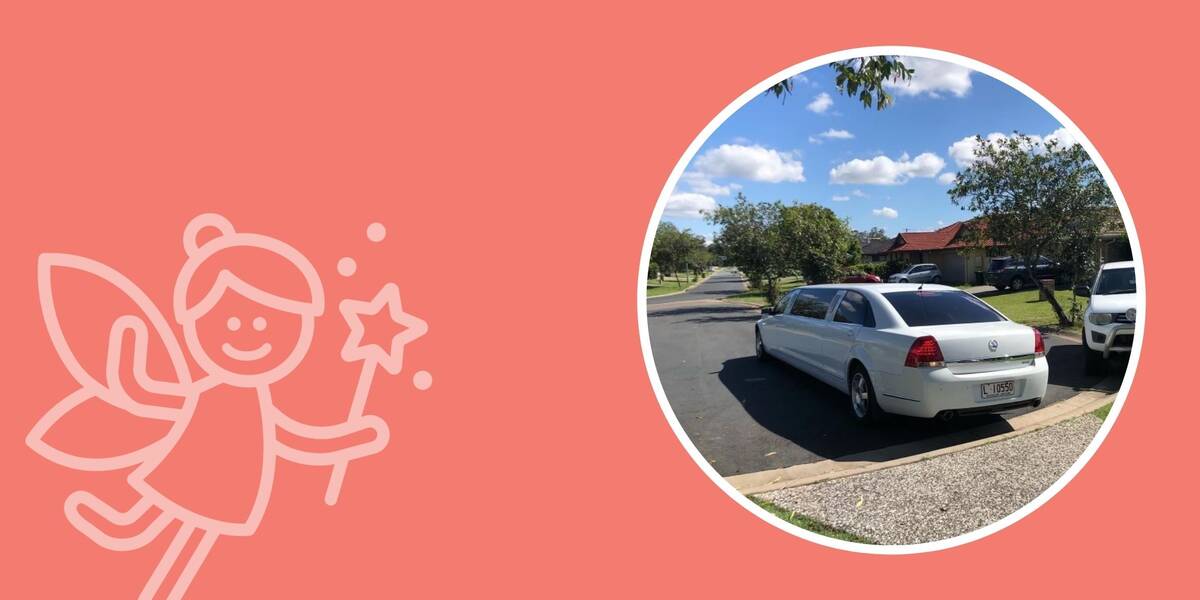 Brian said he was stunned Make-A-Wish could make Paige's wish come true, given Ash's fame and busy schedule.
Paige and her family were taken by limousine on the wish day to Pat Rafter Arena at the Queensland Tennis Centre.
Wish day
'Stick at it' champ urges Paige
Ash was practising with fellow Aussie stars, Priscilla Hon and Kimberly Birrell. Paige watched Ash for a while before being invited on court to play doubles.
"Paige and Ash played doubles against the other two pros," Brian said.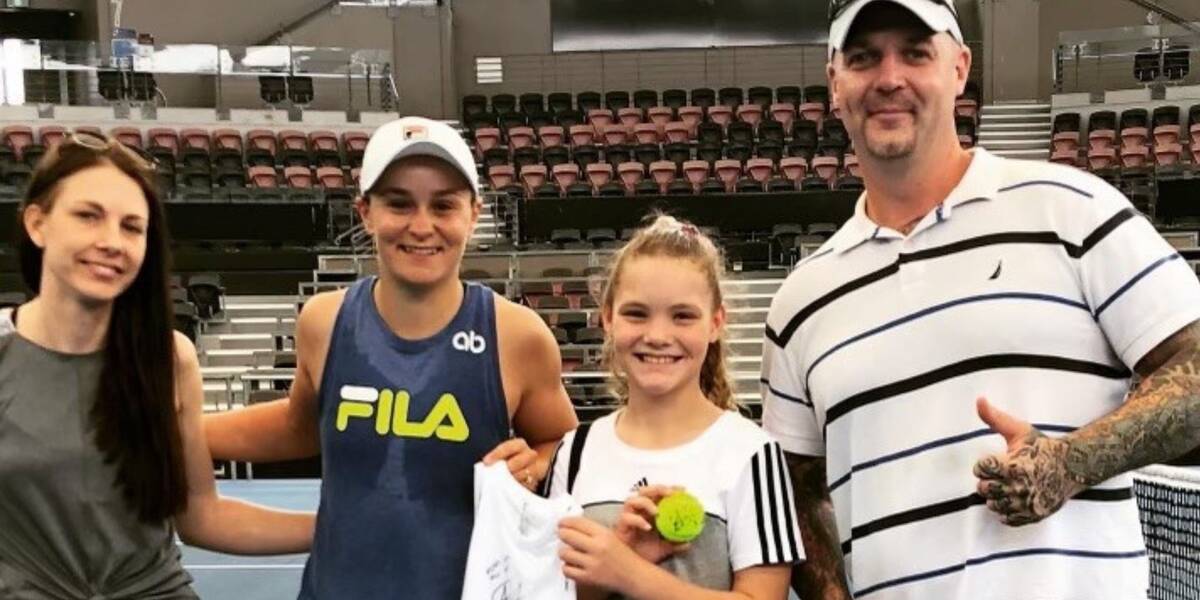 "Paige has only started playing tennis this year, so Ash gave her some pointers and said she could do well if she sticks at it.
"Ash was the kindest and down-to-earth person I have ever met. I actually tried to talk about tennis with her, but she was more interested in knowing things about Paige.
"I wish there were more Ash Barty's in the world."
Paige felt nervous leading up to meeting Ash but quickly felt comfortable in her presence.
"She's really fun to hang out with," she said. "I like that she's really kind and inspirational."
The day after her wish, Brian said Paige was ecstatic and still had a smile on her face.
"This opportunity has changed my daughter's life and given her inspiration that she too can become an athlete. Thank you Make-A-Wish for making Paige's wish come true."
This opportunity has changed my daughter's life and given her inspiration that she too can become an athlete.

Brian, father of Paige

cystic fibrosis