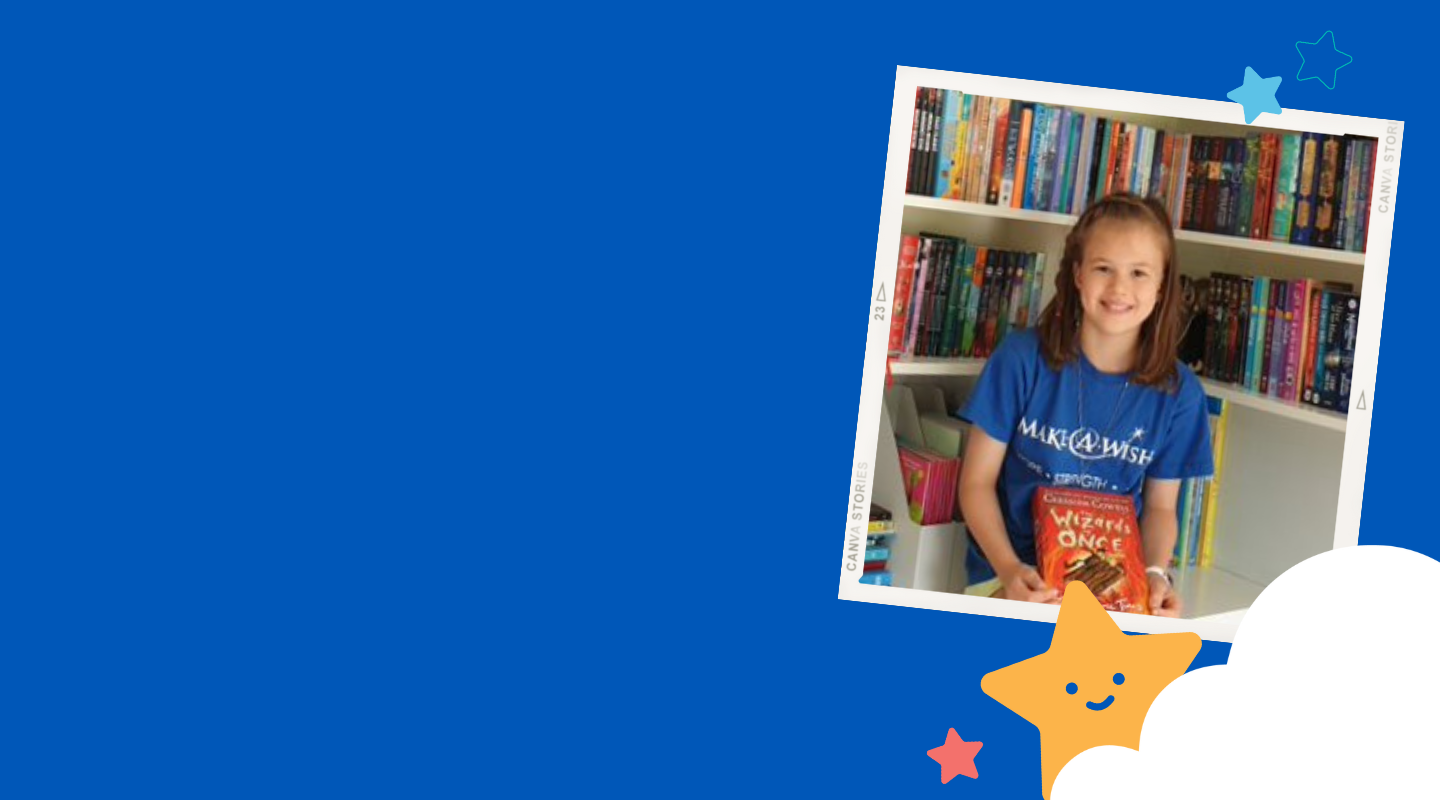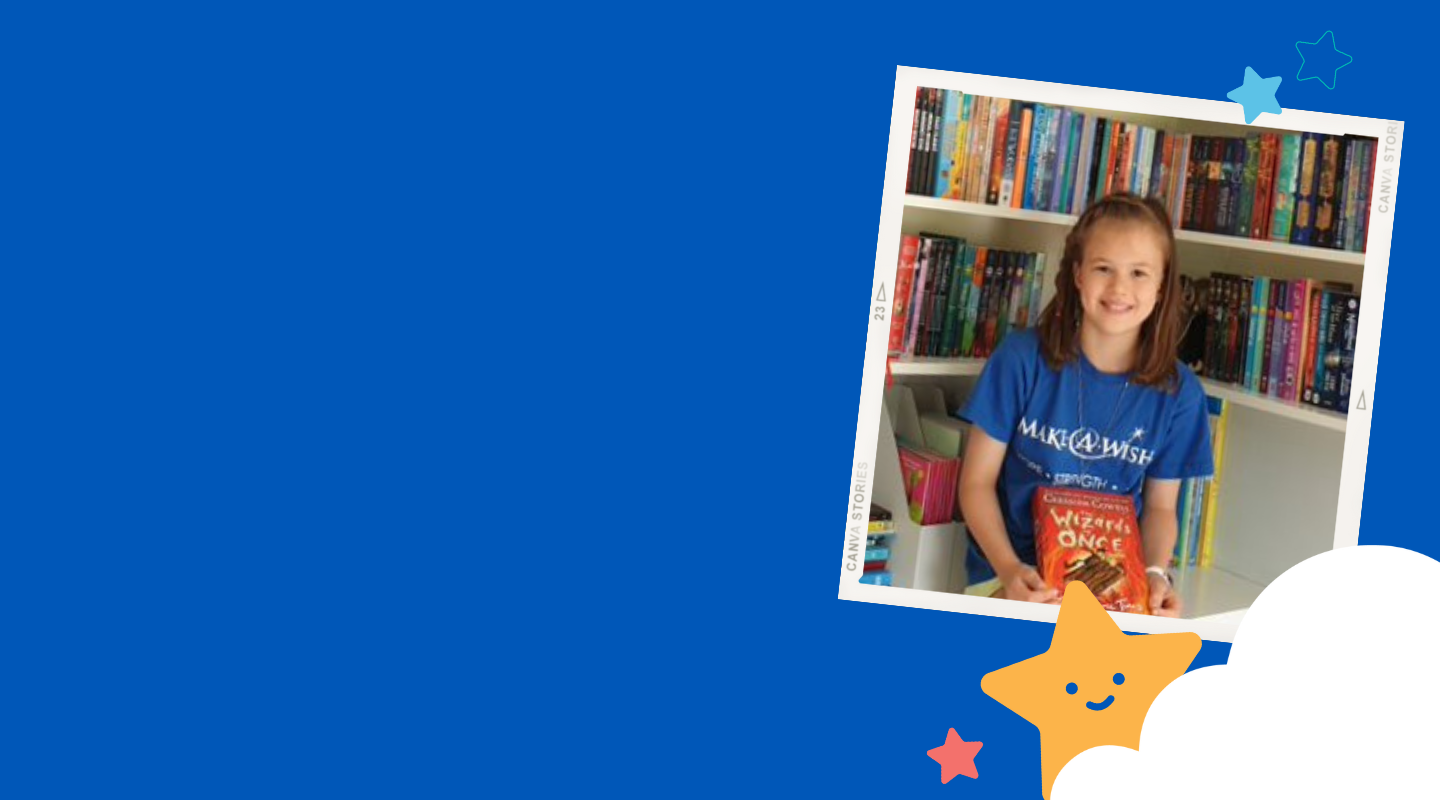 Sadie's wish had a lasting impact
Sadie's wish came true in 2018, thanks to incredible supporters like you.

Wishes like Sadie's can create ongoing and lasting joy; and it's only possible because of you.

Sadie's wish
Sadie's wish - the next chapter
Every time she walks past her reading room at home, Sadie is reminded of her 2018 wish for an everlasting supply of books.

"When I look at my bookshelf, it makes me feel grateful and happy," Sadie said.

Some of the 450 books Sadie recieved contain hand-written messages from donors to her wish.

Since her wish, Sadie's books have helped her bond with family and friends who borrow them and sometimes read with her.

Sadie's mum Melissa said the books meant so much during her daughter's treatment for acute lymphoblastic leukaemia.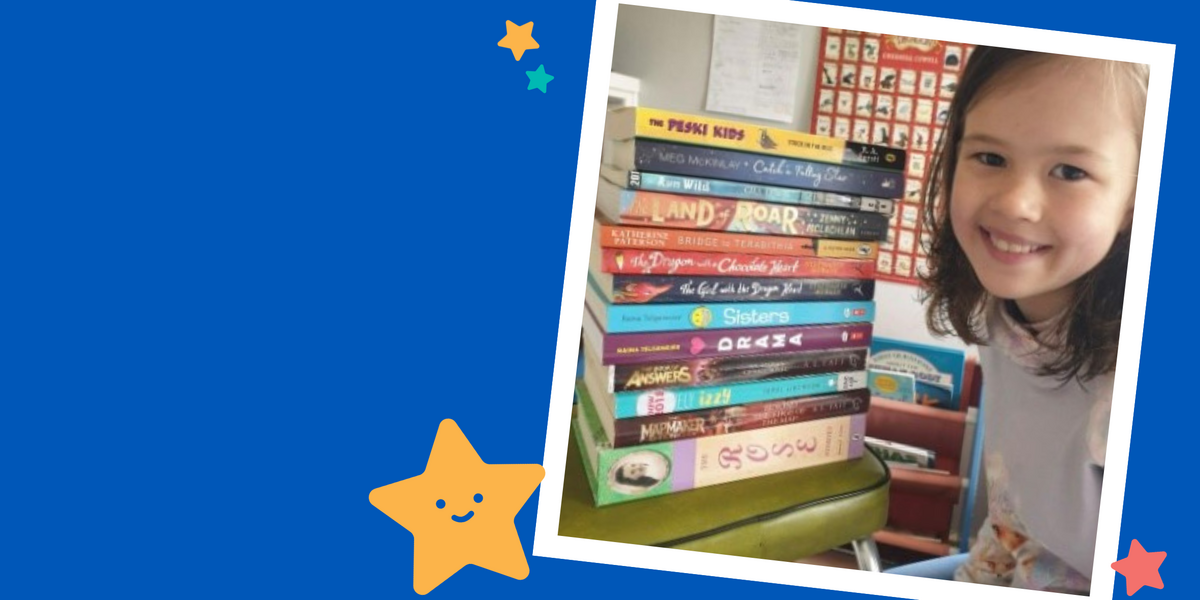 For me, every book was like someone believing that we were going to get through what we were going through.

Melissa

Sadie's mum
A welcome distraction
"Her pile of books in the hospital were something different for people to talk about. When doctors came into her room, they asked 'what are you reading?'."

"The didn't talk about her illness straight away, so she became a person first again."
For Sadie, now 13, having her books in the hospital "was a great opportunity to get out of a hospital bed in my head".

Melissa, who was inspired to become a library manager after the wish, said the beauty of Sadie's wish was that her books would last forever.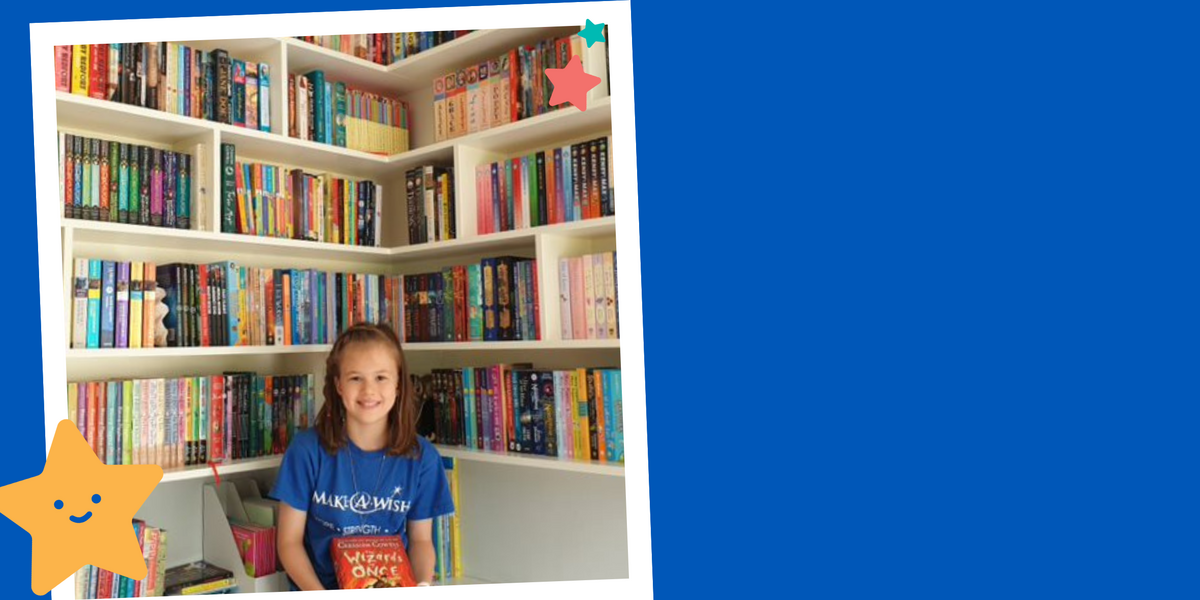 I remember my husband saying, 'how are they going to give her an everlasting supply of books?' and I said 'Make-A-Wish can do anything'.

Melissa

Sadie's mum
Thank you!
It's only thanks to you, that wishes that seem impossible, are made possible for critically ill children like Sadie.

Wishes can have an incredible and long lasting impact. Your support today can bring hope to wish children and deliver the lasting joy of a life-changing wish.

Thank you!