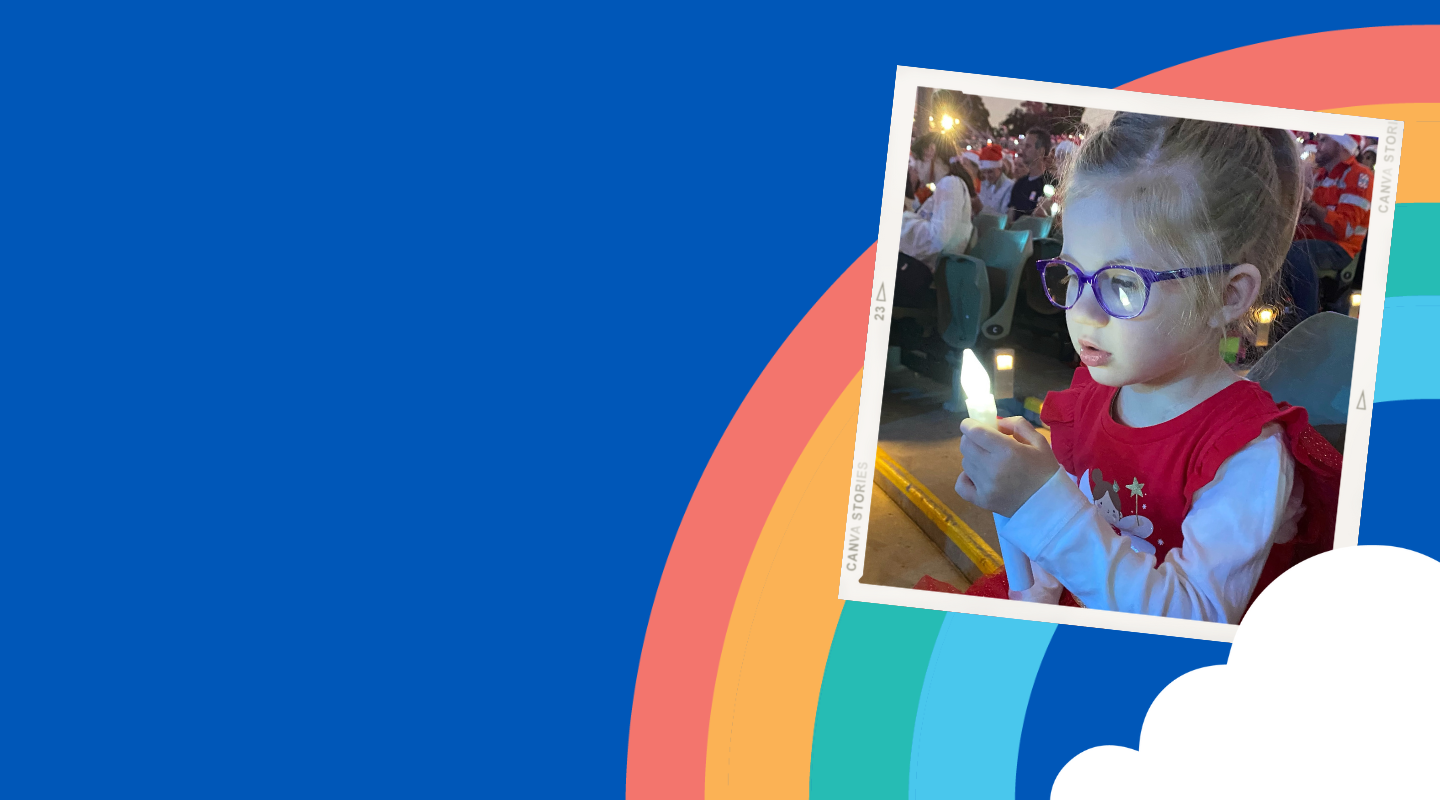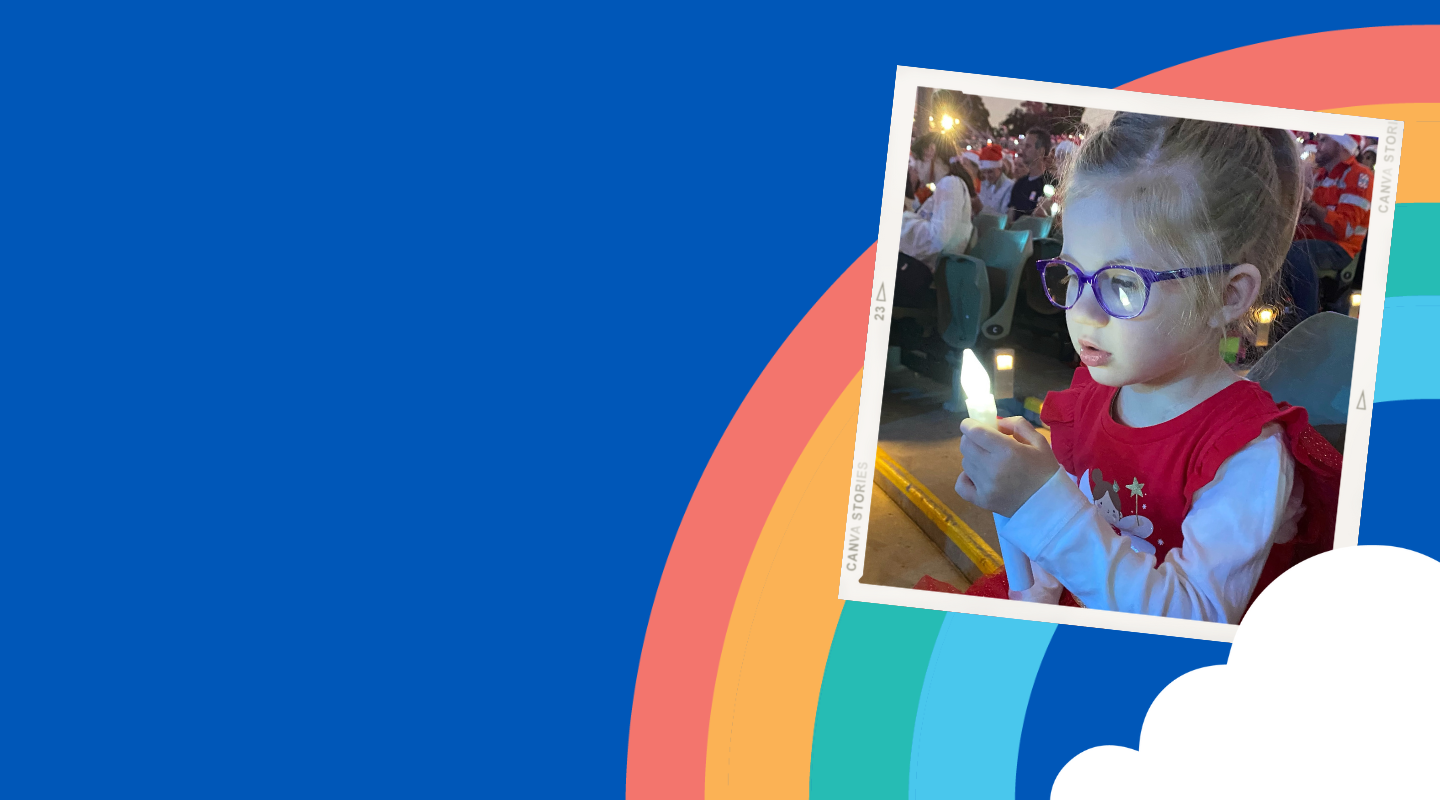 Bonnie's Christmas Joy
You may remember Bonnie as the bright and bubbly 5-year-old, who loves unicorns, dancing, rainbows and Christmas.
Your support made Bonnie's perfect family Christmas a reality!
Bonnie's wish
Festive fun for Bonnie
You might remember Bonnie from last year. Her wish was to have a festive Christmas in the city. Well, thanks to your incredible support, Bonnie's wish came true!

Her mum Kellie says that she still talks about it today.
"Bonnie still tells anyone that will listen that we got to go to the city for Christmas! I can't wait to make a photobook to look back on all the memories and bring back that joyous feeling that you want to have at Christmas!"

Bonnie adores music, so Kellie said the wish experience was based around their time at Carols by Candlelight - an extra special evening of singing and dancing - all from their second-row seats. "It was amazing, I was worried about the girls getting tired as Bonnie tires quickly, but because we were right up front in the excitement of it all - they just loved it!"

We just wanted a Christmas where we didn't have to worry about anything, so it was perfect.

Kellie

Bonnie's mum
The perfect Christmas
The excitement didn't stop there, as Bonnie and her family stayed in a big, beautiful hotel room in the city, complete with its own Christmas tree decorated with Christmas baubles and festive messages from Make-A-Wish supporters.

"The hotel had a beautiful big ballroom for a buffet lunch on Christmas Day too, and that's where we got to invite both sets of grandparents to join us. So that was really special!", recalls Kellie.

"There was three hours of kid's entertainment with music on the day too. Bonnie doesn't each much after her chemotherapy, so she was just so happy dancing."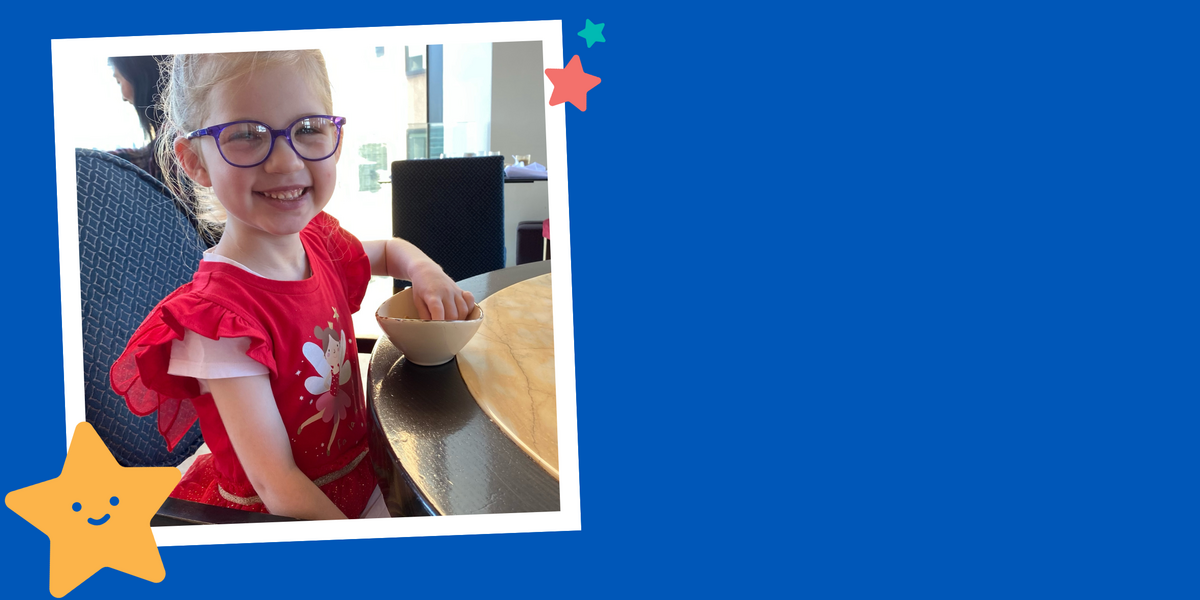 Thank you for going above and beyond to make our wish exceptional!

Kellie

Bonnie's mum
Thank you for making Bonnie's wish come true
"Bonnie has a bubbly little personality and will talk to anyone - so she loved the pre-entertainment with musicians and fairies...then Santa comes out and they were dancing and waving, and then the candles came on which was so exciting!"
"We just wanted a Christmas where we didn't have to worry about anything, so it was perfect."

Thank you for making this possible, your generosity has given Bonnie and her family an incredible Wish Journey and created memories that will last long into the future.