BIG4 Holiday Parks
Since December 2017, Australia's favourite holiday parks have been helping us transform the lives of sick kids, donating, hosting wish families and holding local Glow in the Park events to fundraise for wishes... $200,000 to December 2018, and counting!
"Big4 Holiday Parks sees family, fun and connectedness at the heart of our values," explained Steven Wright, Big4 CEO, when announcing the partnership.
"In partnering with Make-A-Wish, we hope to bring joy and happiness to children and teenagers battling life-threatening illnesses and bring their families together."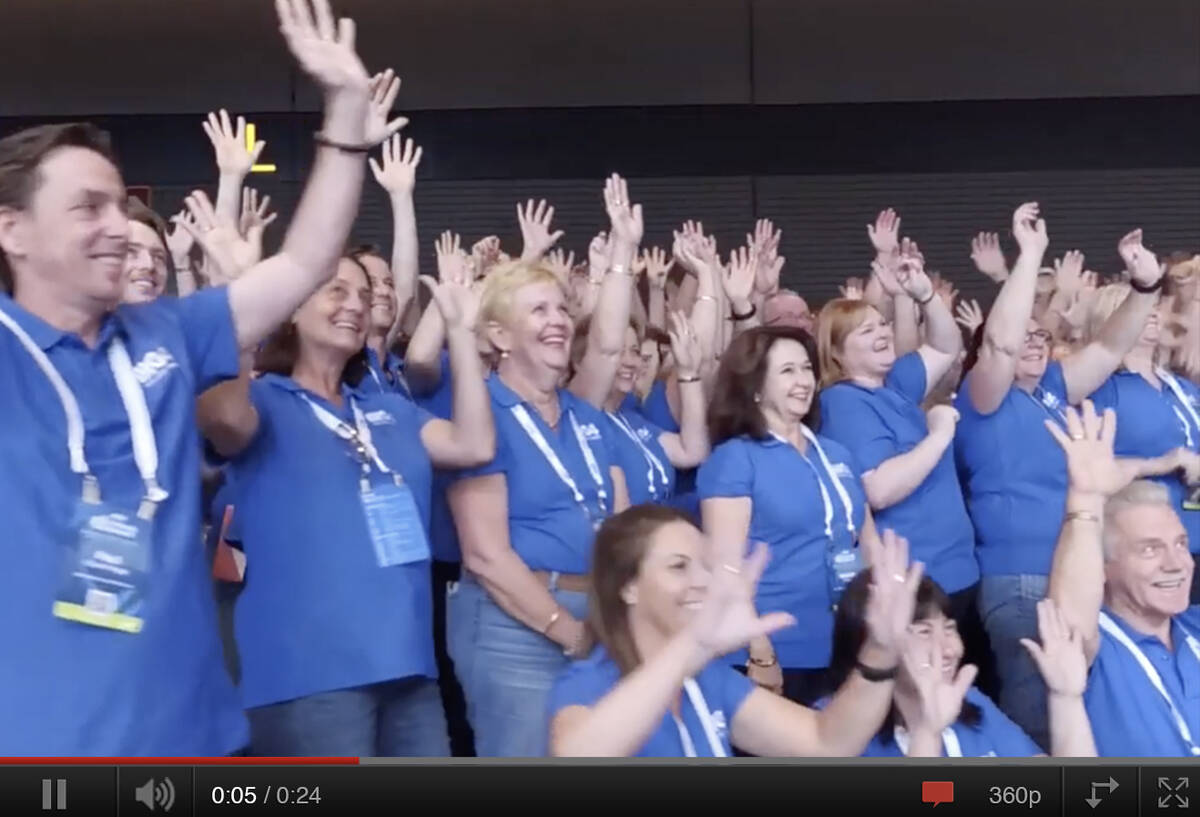 Blooms The Chemist
Since 2016, Australian pharmacy network Blooms The Chemist have donated over $1.3 million to make wishes come true. Their 110+ store network works closely with supplier partners and their local communities to create greater awareness of our important work and host numerous fundraising events and campaigns. Thanks for supporting Make-A-Wish Australia's vision to grant the wish of every eligible child!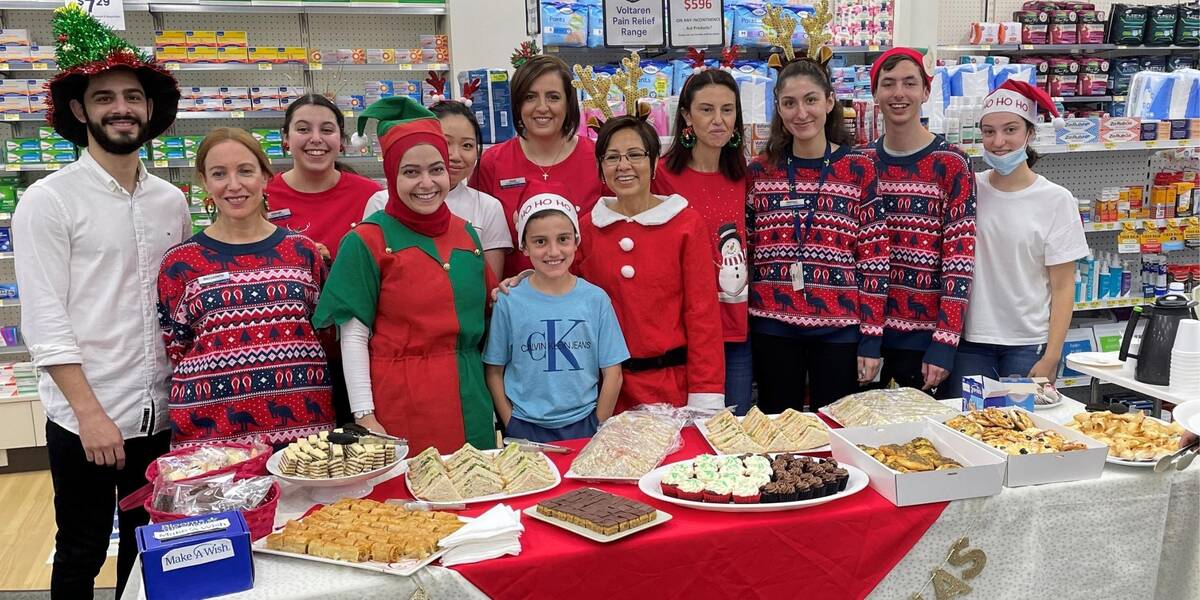 Contribution is one of the core values of Isagenix, a multi-level marketing company who has supported Make-A-Wish International to raise more than AUD $9 million since 2012!
in 2014, Isagenix invited their Australian associates to donate a portion of their sales commission to Make-A-Wish, raising an incredible $350,000 through this and other activities.
They continue to partner with us through annual fundraising campaigns, events and product sales that help make wishes come true. Thanks, Isagenix.
Hungry Jack's
Hungry Jack's helps us grant wishes through the generous support of their Crew, Managers, Franchisees, Head Office staff and customers.
With point of sale promotions and collection tins at more than 400 restaurants nationally, Hungry Jack's was our official partner for World Wish Day in 2018, and also launched special co-branded jerseys for Hungry Jack's NBL charity round in January 2019.

Find out about the latest Hungry Jack's Wishmaker campaign.
Find out more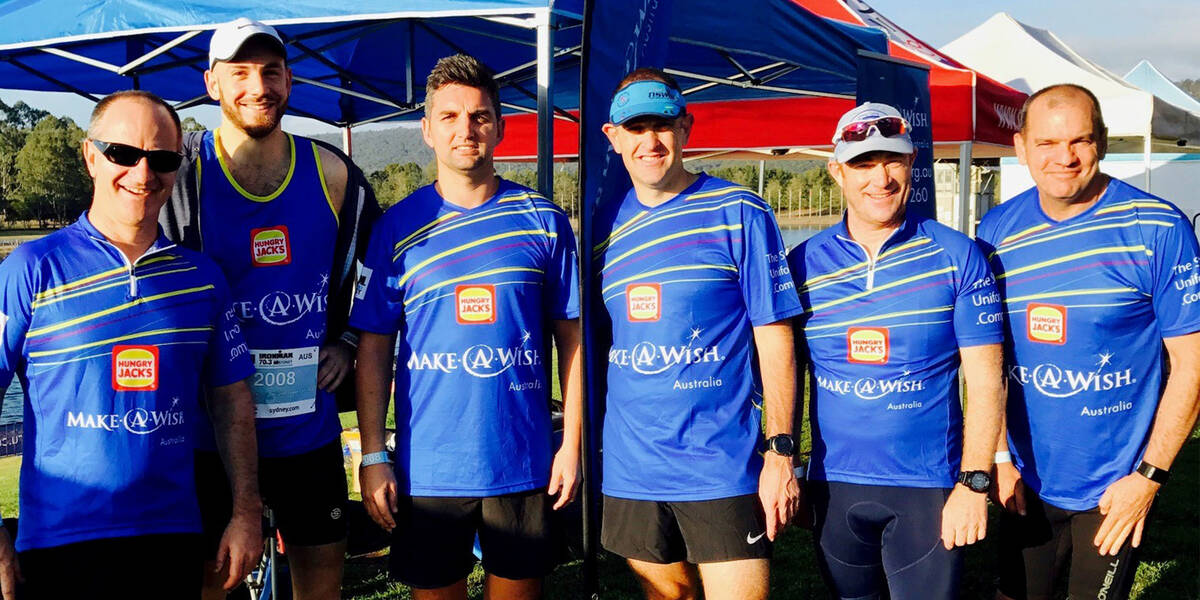 Qantas helps make wishes fly
Make-A-Wish Australia is thrilled to have Qantas as our official airline partner.
They've helped to create some unforgettable wishes including Dwayne's trip to the moon.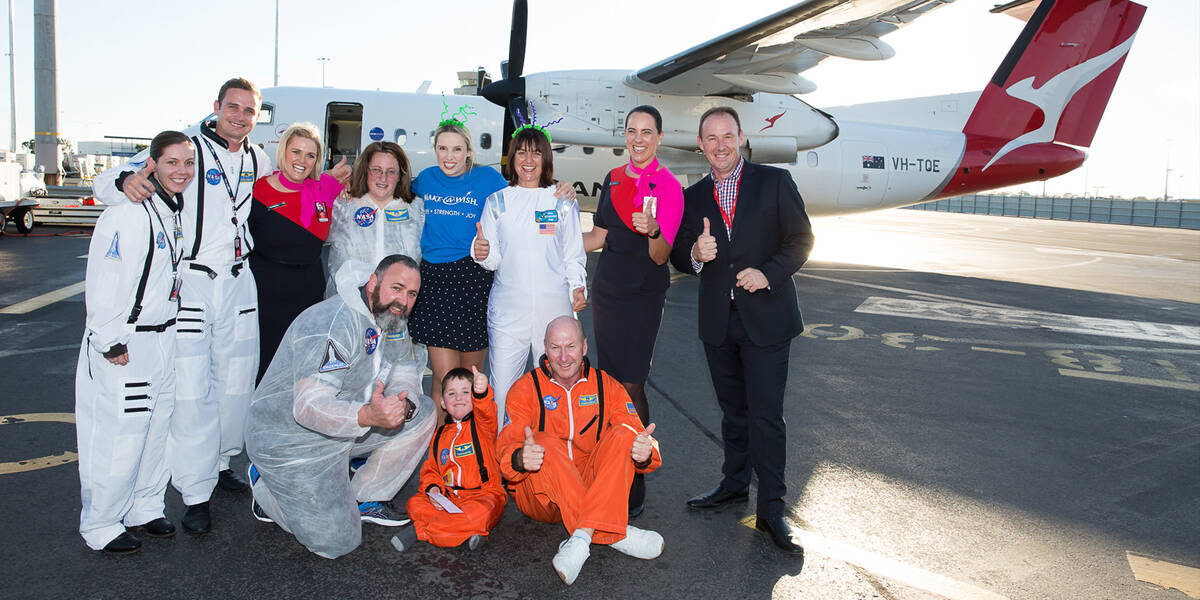 Merlin Entertainment is the world's second-biggest attraction group (after Disney), and the largest owner of major attractions for visitors - and kids! - in Australia.
Think LegoLand, Sea Life Aquariums, Madame Tussauds, etc.
Our partnership enables wish children and their families to visit world-renowned wax figures, ski fields, world-class aquariums, a collection of the best Aussie animals, the highest and best view of Sydney, and treetop walks and ziplines through amazing rainforests, to name just a few. Thanks, Merlin!
oOh!media
oOh! is Australia and New Zealand's leading 'out of home' advertising provider, with more than 30,000 locations across roadside, retail, airports, office towers, cafes, bars, university and online platforms.
Thanks to oOh!'s unmissable media support, we're able to reach more Australians with wish appeals and promotions to raise awareness (like World Wish Day) appearing across bus and tram stops, airports and shopping malls all over the country. Oh, thanks!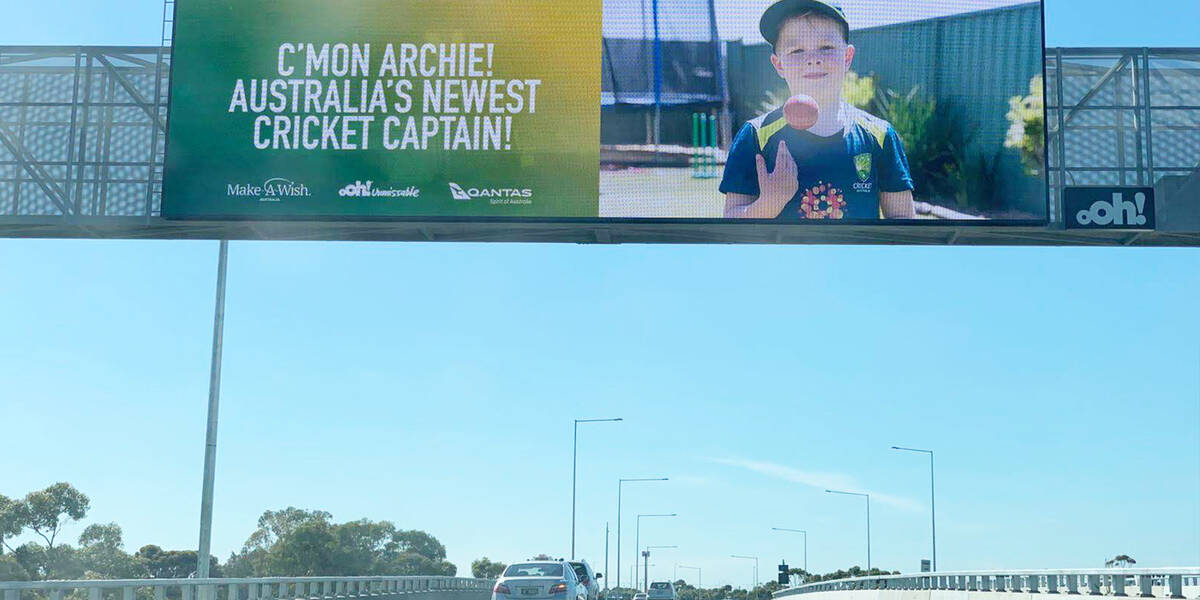 Wish children whose images feature on this page:
Dwayne, 4, refractory epilepsy - I wish to go to the moon.
Archie, 6, congenital heart disease - I wish to be Australia's newest Cricket Captain.