Ash Barty creates art for wishes
See the piece made for the art-for-charity project
The art-for-charity project
Australian Open 2022 champion tennis player and Wishmaker Ash Barty and acclaimed Australian artist Ashvin Harrison joined forces to create a one-off original artwork which was auctioned in January 2022, with all proceeds donated to Make-A-Wish® Australia.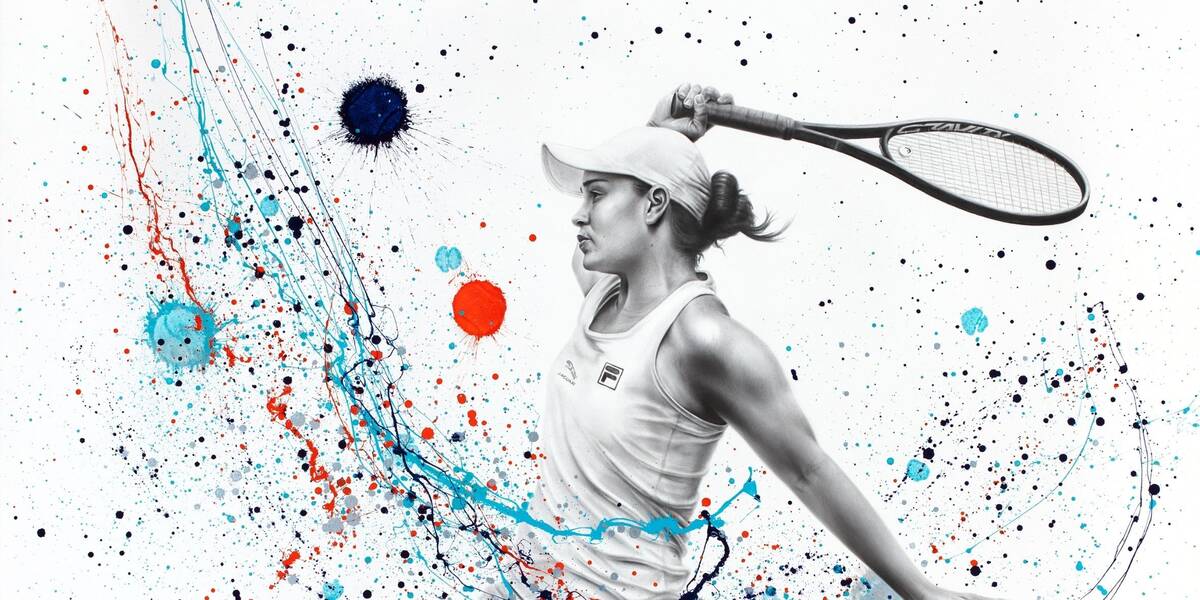 The project was initiated by Swiss watchmaker Rado, who in partnership with internationally renowned online art gallery Singulart, auctioned the vibrant artwork, the tennis balls and racquet used in its creation, and a limited edition Rado HyperChrome Ash Barty timepiece.
An incredible $60K was raised!
Thank you to all the bidders and to everyone involved in this special collaboration.
Being an inspirational top tennis champ, it's no surprise that for some wish kids, their one biggest wish is to meet Ash Barty!

Check out the life-changing wishes Ash has helped to grant below.
Paige's wish
Just weeks before the 2022 Australian Open, Paige's wish to meet Ash Barty came true.
After playing a round of doubles together, Ash gave Paige tennis tips and advice.
The experience gave Paige the inspiration that she too can become an athlete.
Read her story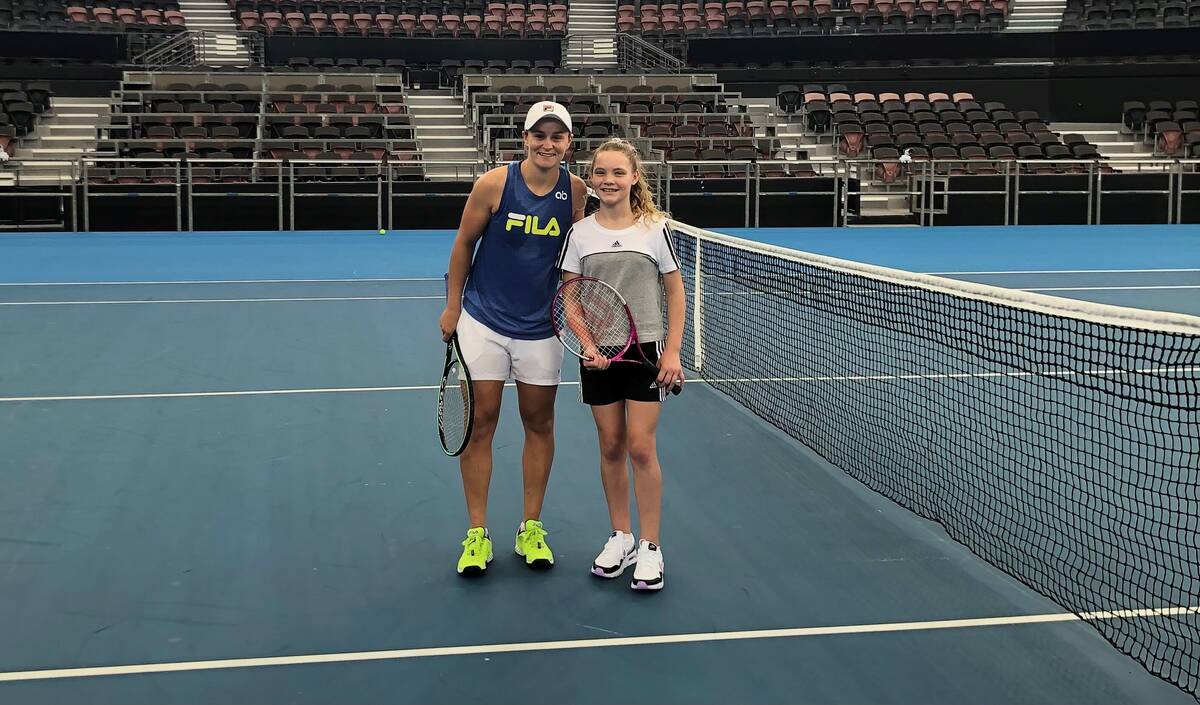 George's wish
Living with cystic fibrosis his whole life, George's wish to play golf with Ash Barty was a chance to forget about his condition and have some fun.
The best part of the day came when Ash presented George with a gift – one of her US Open tennis racquets.
Read his story