George's wish to meet Ash Barty
Living with cystic fibrosis his whole life, George's wish to meet his sporting hero Ash Barty was a chance to forget about his condition and have some fun. This is his story.
Background
Meet George
Diagnosed with cystic fibrosis at just 6 weeks old, George's life is a constant cycle of hospital visits, medical treatment and therapy. But from a young age sport has always been a positive in his life.
George's passions have always been golf and tennis, and for a while he even coached the younger kids at his local tennis club. Little did he know his love of sport would set the scene for one of the best days of his life.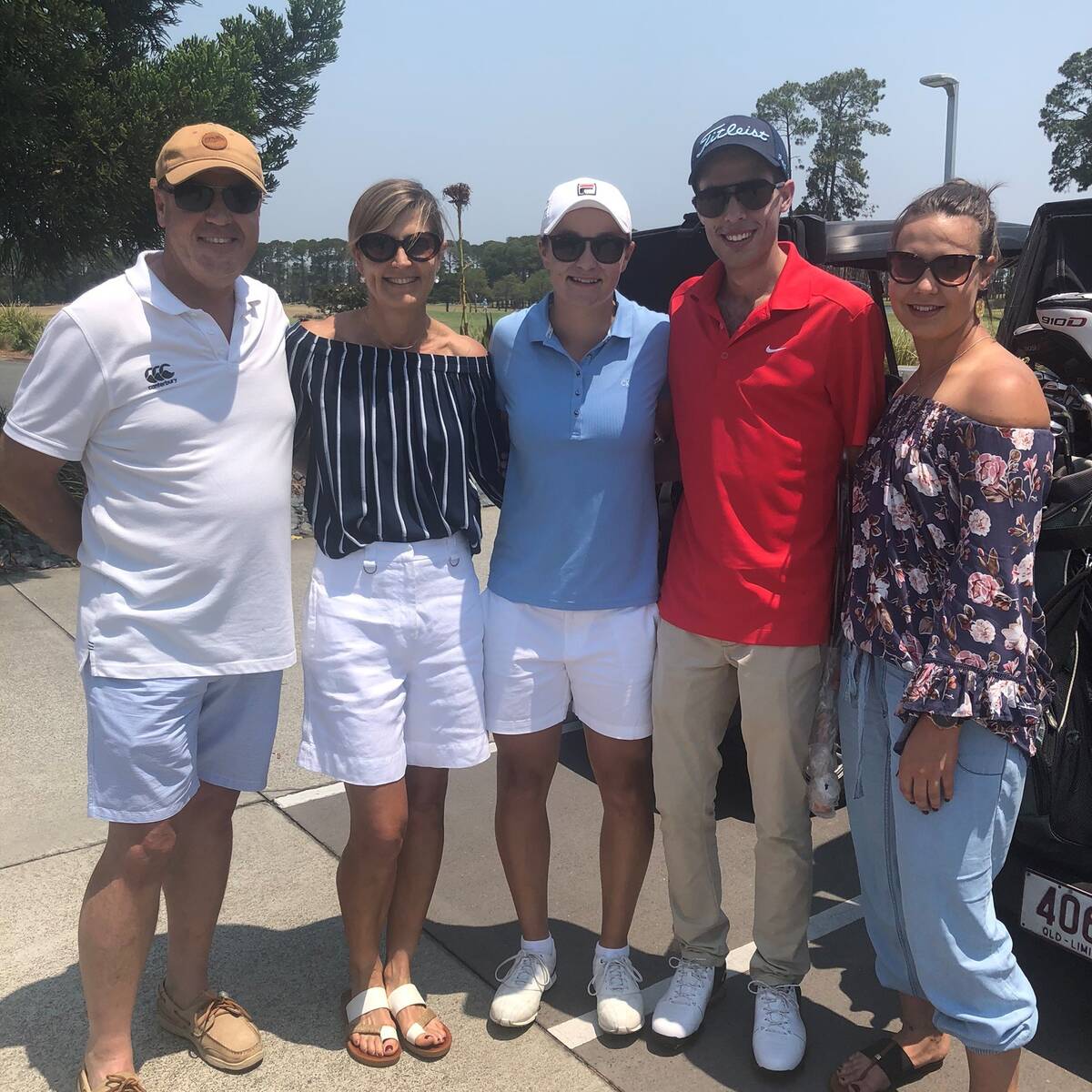 The wish
Ash Barty
George first heard about Make-A-Wish through his doctors and nurses when he was around 12 years old. Some years later the course was finally set for George's wish - to play a round of golf with Ash Barty, Australia's world number one tennis player.
George found out he was getting his wish while coming home from a hospital appointment.
"At first I felt a sense of relief that it was finally going to happen," he said. "Then I felt happy because I was really going to enjoy myself. And then there was a feeling of growing excitement as the day approached."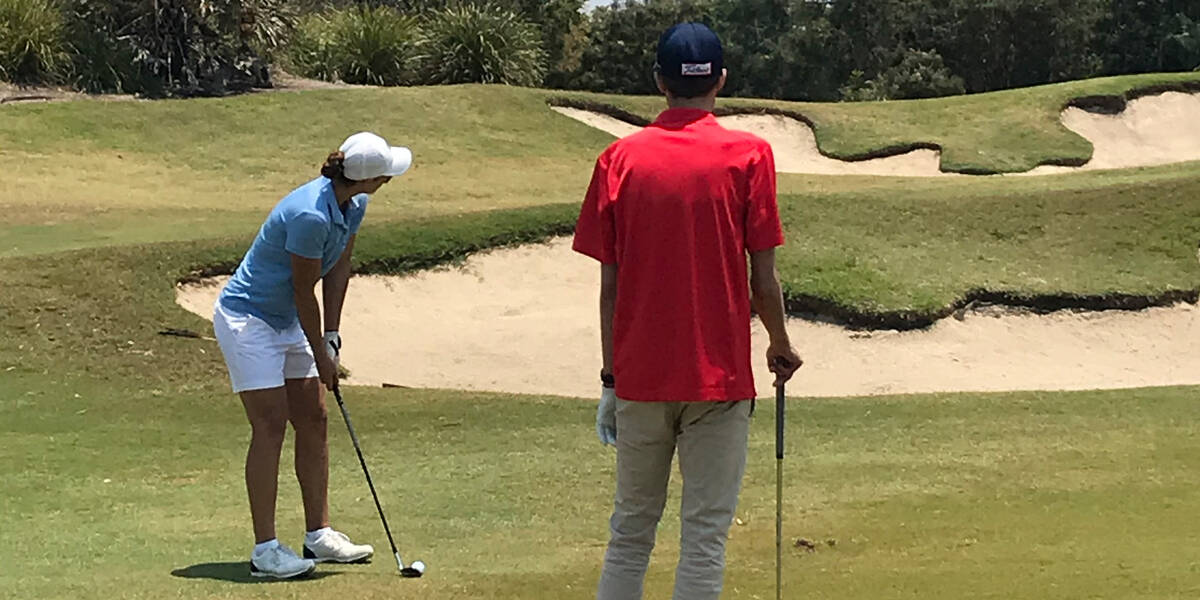 Make a life changing difference
There are so many ways you can help seriously ill kids like George experience a wish
Wish day
A dream come true
When his wish day arrived, George was feeling slightly nervous about playing golf with Ash Barty. But Ash made it easy.
"Ash was even better in person than what she is like on TV," George said.
"I realised I'd made the right choice with my wish - it was exactly what I wanted."
And did George bring his A-game to Sanctuary Cove?
"I was scared the first shot off the tee was going to be absolutely horrible! But I actually hit it down the fairway so that was a plus", he said.
The best part of the day came when Ash presented George with a gift – one of her US Open tennis racquets. "That was really cool," he said. "And very generous of her. I didn't expect it at all."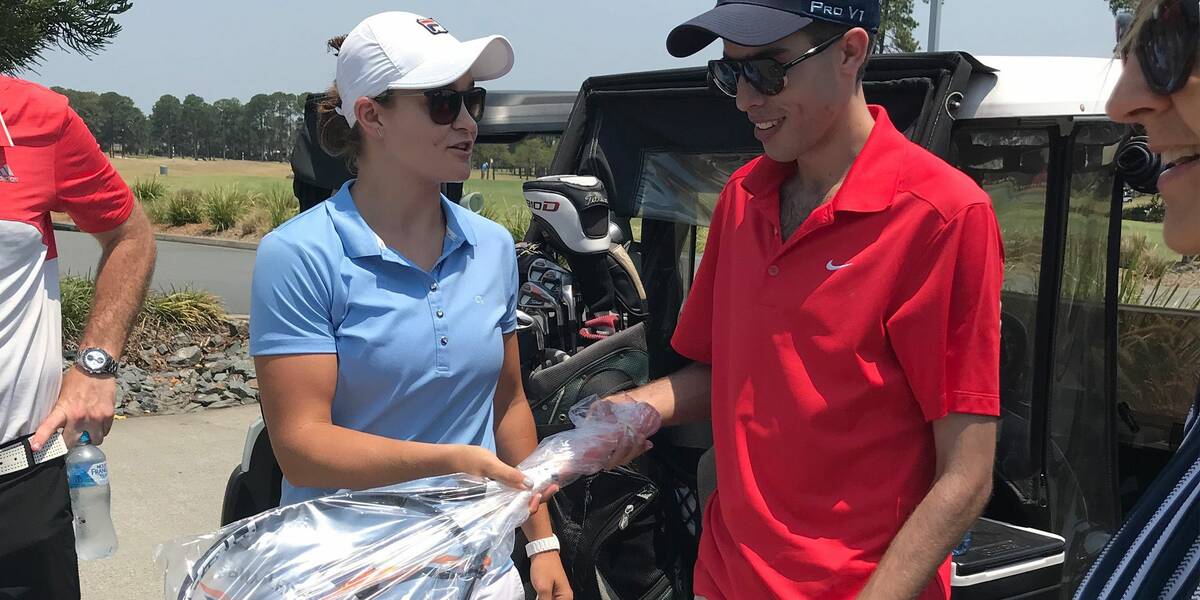 Wish effect
Life changing
George said his wish gave him the chance to forget about his condition for a while. "It gave me three days of being normal in a sense, where I didn't have to think about my condition or worry about anything. I didn't expect it to be so great," he said. "It was pretty special."
George's mum Sonia said the wish has had a big impact on him. "The week before his wish, George was in hospital and we weren't sure we'd get there. But it gave him a boost and he's been great ever since. It was icing on the cake, really fantastic. Ash Barty was just wonderful."
Organisations like Make-A-Wish give kids with awful conditions something to be positive about. And maybe it's that one positive thing that really changes their whole mindset about managing their condition.

George commenting on his wish
You can make the impossible possible
Despite being one of Australia's top 20 most trusted charities, we don't receive government funding. Please give what you can - every dollar counts.
The Wish Journey
How a wish comes to life
Make-A-Wish volunteers visit each child to capture their greatest wish, getting to the heart of what kids truly want and why. This profound insight is part of what makes Make-A-Wish unique, giving children full creative control and helping to shape their entire Wish Journey.
Back at Make-A-Wish HQ, we partner with families, volunteers and medical teams to design the ultimate wish experience - and start rallying our partners and supporters to help make it happen.
In the lead up to the wish, we take each child on a journey designed to build excitement and provide a welcome distraction from medical treatment. Anticipation can be incredibly powerful, helping to calm, distract and inspire sick kids at a time they need it most.
When the moment finally arrives, children get to experience their greatest wish come true - it's everything they've imagined and more. Pinch yourself, and don't forget to take a breath and enjoy every precious moment!
Wish impact studies show that a child's wish lives on, long after the moment. A wish gives more than just hope – with an incredible and lasting effect on the lives of sick kids, their families and wider communities.