Cox Plate Charity Pin
Make-A-Wish Australia are proud to be the Cox Plate Charity Pin Partner for the next two years.
Teaming Up
It's official, The Moonee Valley Racing Club (MVRC) have announced that Make-A-Wish Australia are the mane charity partner for their flagship race, the W.S. Cox Plate.
Make-A-Wish has been a long-standing charity partner of Moonee Valley Racing Club for a number of years, and CEO Michael Browell says he's delighted at the expansion of the partnership even further.
"It brings me enormous pleasure to be able to align the amazing work of this charity with the Centenary of our flagship race, the W.S. Cox Plate," says Mr Browell.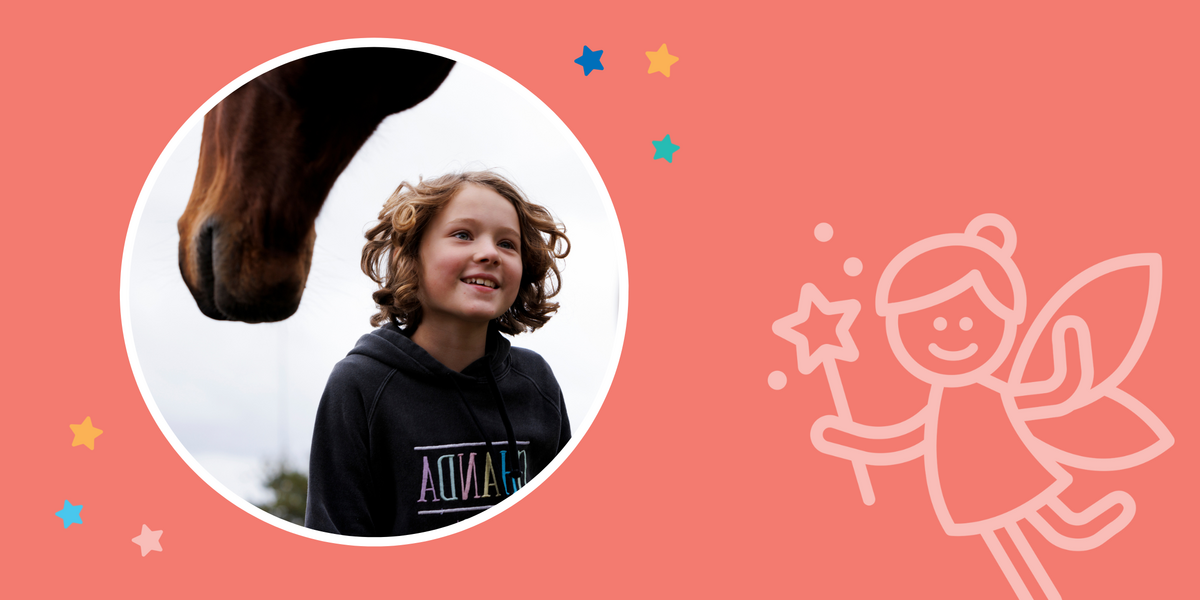 We are thrilled to have been selected as the 2022 and 2023 Cox Plate Carnival Charity partner in what will be such an important time in the Club's history. Make-A-Wish currently has over 800 kids on their wish journey, and this wonderful opportunity will go towards making more wishes come true, bringing hope and joy to sick kids and their families.

Make-A-Wish CEO, Sally Bateman
Charity pin
How can you support Make-A-Wish through this partnership? The MVRC will launch the sale of the popular Cox Plate Carnival Charity Pin at its upcoming race meeting on Saturday 3 September – Ladbrokes Cox Plate Qualifier Day.
This meeting will begin a series of future events and other race meetings where people can purchase the Cox Plate Carnival Charity Pin in the months and weeks leading up to this year's W.S. Cox Plate.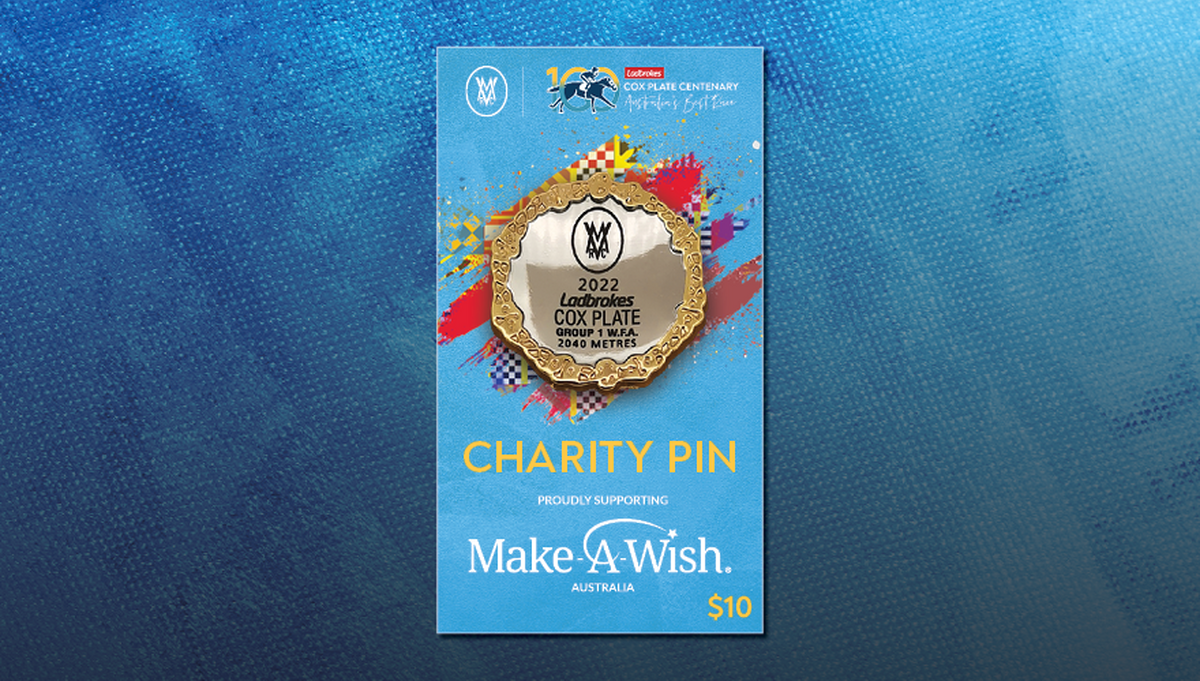 It is such a privilege to be able to work with these amazing charities. Over the past six the Club has raised and donated over $175,000 to support the vital work undertaken by our Cox Plate Pin partners. In the Centenary year of our great race, we are hoping to make our biggest contribution ever through the program.

General Manager, The Valley - Rozalee Erceg
Bringing wishes to life
Every charity pin sold will help bring wishes to life for kids like Alannah, Erin and Lottie - who all wished for a dream horse to care for and heal alongside.

By purchasing a charity pin, you're making life-changing wishes possible. And, for everyone involved, wishes have a remarkable, uplifting and positive impact – well beyond the wish itself.
The Cox Plate Charity Pin will be available to purchase from our Merch Stalls at The Valley or online from September 3. The cost is $10 + postage and handling $2.95.