Happy ever after: Alannah's forever horse
Alannah thought she lost her best friend, Teddy the horse. But thanks to Make-A-Wish, Teddy is now Alannah's horse to keep.
Mystery condition
Family adopts 'wait and see' mindset
Wish kid Alannah's parents Caroline and Chris saw the signs pretty early that something was amiss with their beautiful little baby.
"I knew something wasn't right," Caroline said.
When it was clear Alannah wasn't ticking off her milestones at about six months, an MRI was done and identified a genetic syndrome.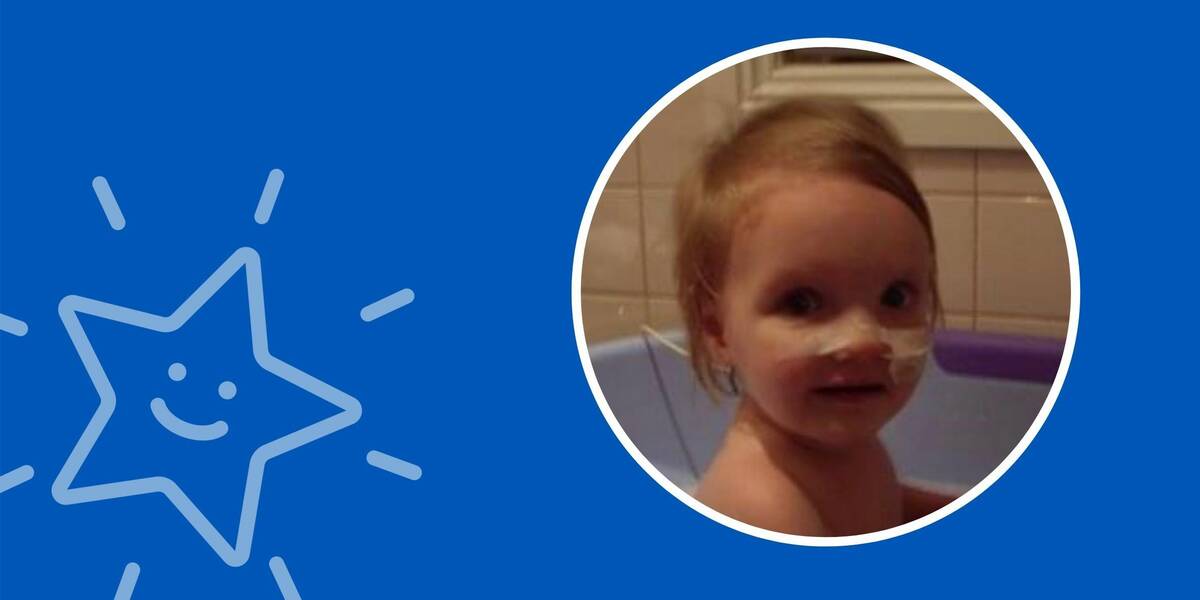 "At the time, based on the MRI, she wouldn't walk or do anything," Caroline said.
"We kind of went with a 'we will see attitude' and got stuck into therapies quickly. We worked with the physio and got her sitting, rolling and crawling and just before she turned 3, she started walking, which was a huge achievement."
Challenges
Search for answers continues
More obstacles appeared for Alannah as she continued to grow.
There was pneumonia, bronchitis and speech therapy. She couldn't feed herself, so a gastric tube and later a peg in her stomach were required. Then there were the extreme seizures. By age 12, Alannah was having tonic-clonic seizures, where typically a person loses consciousness and experiences jerking movements.
"Her extreme seizures seem to be once every couple of months now because of the medication she's on," Caroline said. "Every time it happens, it's still a big shock."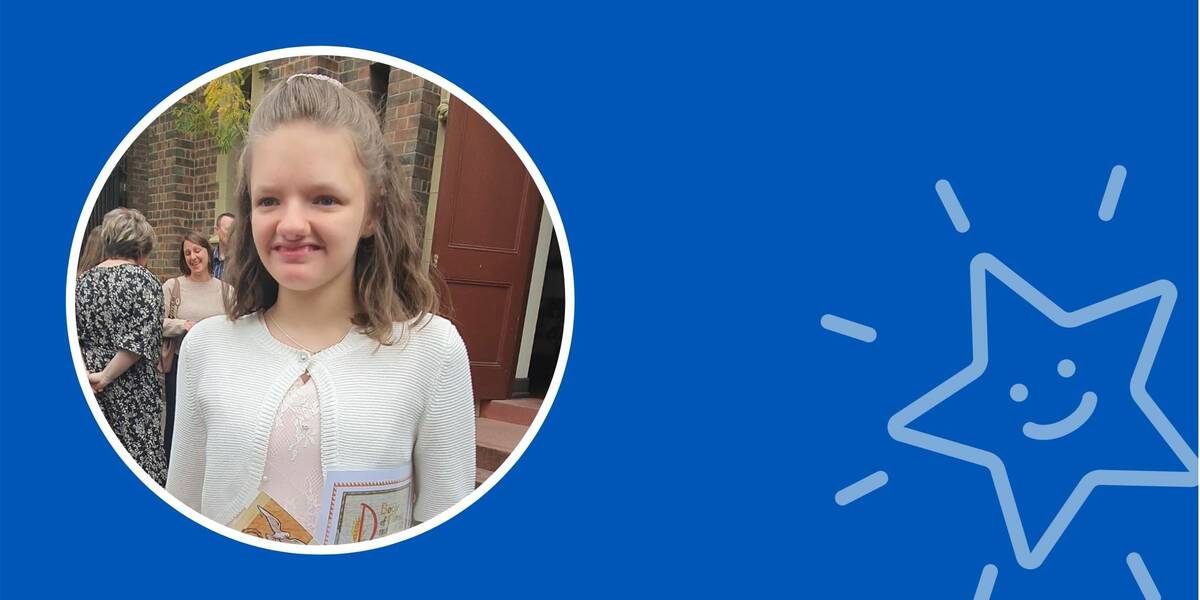 And while Alannah is mainly non-verbal and has a global development delay, frustratingly, her family does not have a name for her genetic syndrome.
"It is very hard not to have a diagnosis because as a parent, you want to know you have done everything possible," Caroline said.
"You just wonder if we have done everything for her, or is there something out there that could make her life easier.
"I have some optimism; while we still have our genetic doctor willing to keep searching, we will keep going and hoping for a diagnosis."
Hobby
Alannah finds her happy place
In between the visits to hospitals and specialists, a love for horses slowly grew inside Alannah.
In primary school, she was exposed to the Riding for the Disabled Association. It was there the loving and caring Alannah met her first special horse.
"She met a horse there called Cheerio, and she just bonded with him; it was amazing," Caroline said.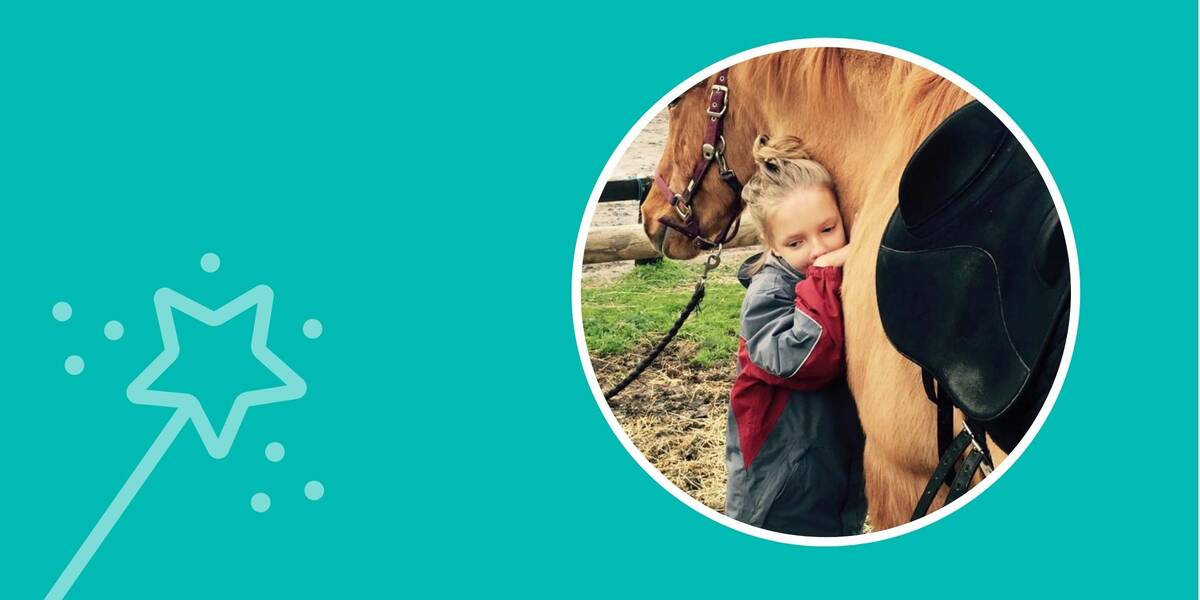 "She would hug him and chat to him, and it was her happy place. She was relaxed and happy when she was horseriding."
Sadly, Cheerio passed away about 18 months ago. It was a massive loss for Alannah and all the other Victorian kids who had formed a bond with him through Riding for the Disabled.
Six months after Cheerio's death, Alannah was introduced to Teddy. Teddy was a horse loaned to the trainer who was giving Alannah lessons.
But just as Alannah and Teddy were becoming best buddies, Teddy's owners put him up for sale.
It was at that point Caroline got in touch with Make-A-Wish.
Bad news
Beautiful bond under threat
Caroline explained to Make-A-Wish that if Teddy were sold, Alannah wouldn't see him again.
"It is really hard to come across horses like Cheerio and Teddy; it was something we didn't want to slip by," Caroline said.
"We were seeing a beautiful bond developing between Alannah and Teddy.
"It was a real once in a lifetime opportunity for Alannah to have Teddy as her own, so we asked Make-A-Wish if they could help."
Make-A-Wish quickly swung into action.
Soon after, Make-A-Wish Creative Wish Lead Sally Struzinski phoned Caroline to tell her Alannah's wish to own Teddy would be coming true.
"It was quite overwhelming; you become a bit speechless," Caroline remembered.
"The realisation that a dream and opportunity like this was coming true was just amazing.
Wish day
All eyes on Alannah and Teddy
Alannah's parents invited close family to her wish day. The first day of her being Teddy's owner.
Caroline said the Make-A-Wish Wish Force made Alannah feel super special. There were several horse gifts presented to Alannah, including a horse cake.
Alannah then gave everyone a riding demonstration.
"I don't think I have seen her so happy," Caroline said. "To see her on the horse and everyone watching what she could do was the moment of her lifetime.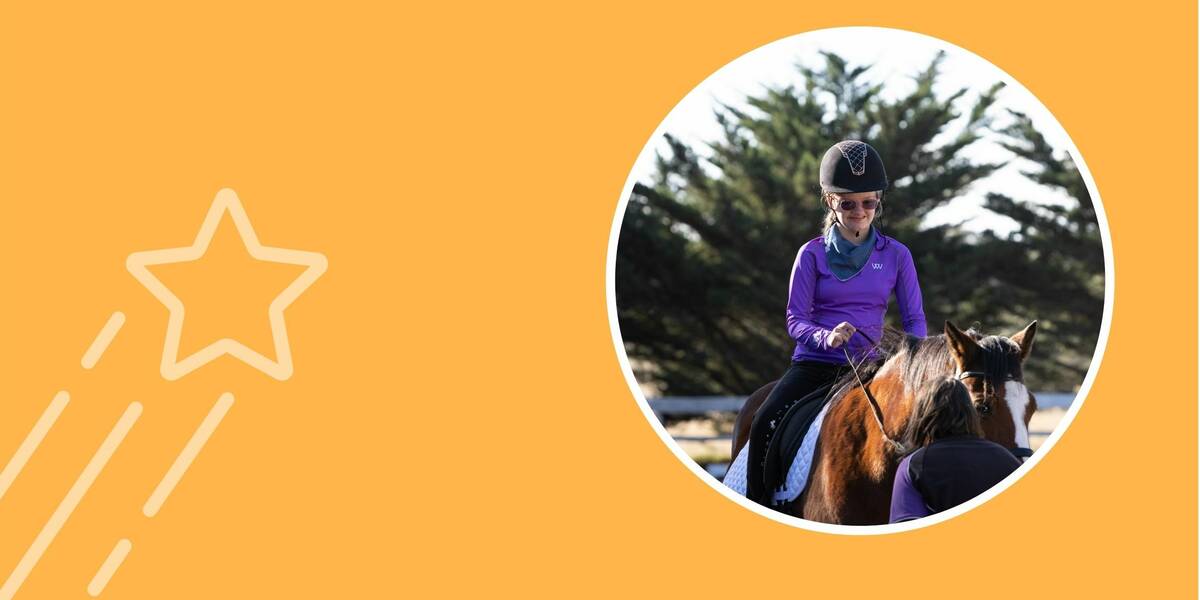 "She may not understand the bigger picture at the moment, but she truly felt special that day. It was just so heartwarming and gorgeous to see her feeling so empowered and thinking, 'look at me, look at what I can do'. Her smile said it all."
Caroline said Make-A-Wish had given Alannah something "that we could never have imagined could become a reality".
"For Alannah, the wish is something we're going to see live out for years and probably her whole life," she said.
"It's really entrenched her love for horses. We are forever grateful to Make-A-Wish; we can't emphasise that enough."
Bright future
Bond growing stronger
Alannah is riding Teddy a couple of hours a week, and the hope is that will increase soon.
Caroline said Alannah is starting to talk to him and get comfortable giving him commands.
"That's been quite an achievement for Alannah because of her intellectual disability," Caroline said.
"As she stops and finishes riding, she will then lean down and give him a big hug."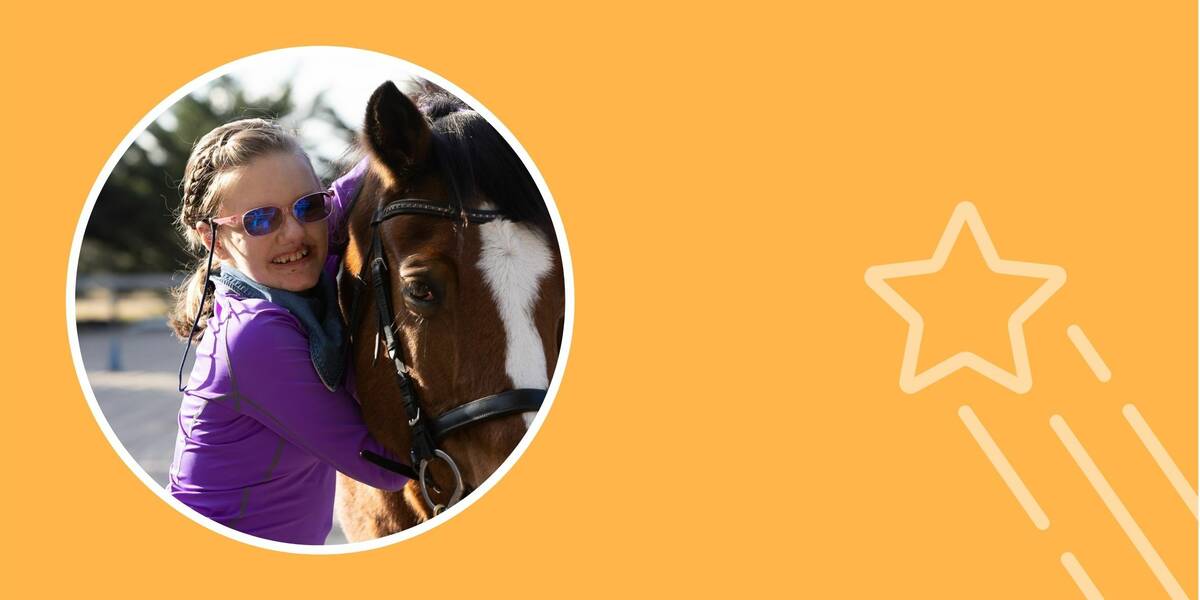 Caroline said Alannah tires easily and is a homebody but needs little convincing to leave the house if it involves riding Teddy.
"The really common thing we hear on her speech device is 'visit Teddy'," Caroline said.
"She's starting to say his name.
"She says 'Teddy I, Teddy I' and she pats her chest as if to say 'he's mine'. That's our sign that she's actually starting to understand that he's hers now. And that's very, very sweet."
For Alannah, the wish is something we're going to see live out for years and probably her whole life

Caroline, mother of Alannah

genetic syndrome
Make wishes come true
Please give what you can - every dollar counts.
The Wish Journey
How a wish comes to life
Make-A-Wish volunteers visit each child to capture their greatest wish, getting to the heart of what kids truly want and why. This profound insight is part of what makes Make-A-Wish unique, giving children full creative control and helping to shape their entire Wish Journey.
Back at Make-A-Wish HQ, we partner with families, volunteers and medical teams to design the ultimate wish experience - and start rallying our partners and supporters to help make it happen.
In the lead up to the wish, we take each child on a journey designed to build excitement and provide a welcome distraction from medical treatment. Anticipation can be incredibly powerful, helping to calm, distract and inspire sick kids at a time they need it most.
When the moment finally arrives, children get to experience their greatest wish come true - it's everything they've imagined and more. Pinch yourself, and don't forget to take a breath and enjoy every precious moment!
Wish impact studies show that a child's wish lives on, long after the moment. A wish gives more than just hope – with an incredible and lasting effect on the lives of sick kids, their families and wider communities.