Lottie's new horse arrives ride on time
An Australia-wide search delivered Lottie her wish: a horse for her to ride in jumping events
Diagnosis
Trying to maintain a normal life
Horse-loving Lottie was diagnosed with cystic fibrosis when only six weeks old.
Mum Emma and dad Peter immediately embraced the treatment course mapped out by doctors and before long, little Lottie was taking enzyme supplements and undergoing physiotherapy.
As Lottie grew, her parents were determined to keep her life as normal as possible. They were open about Lottie's cystic fibrosis.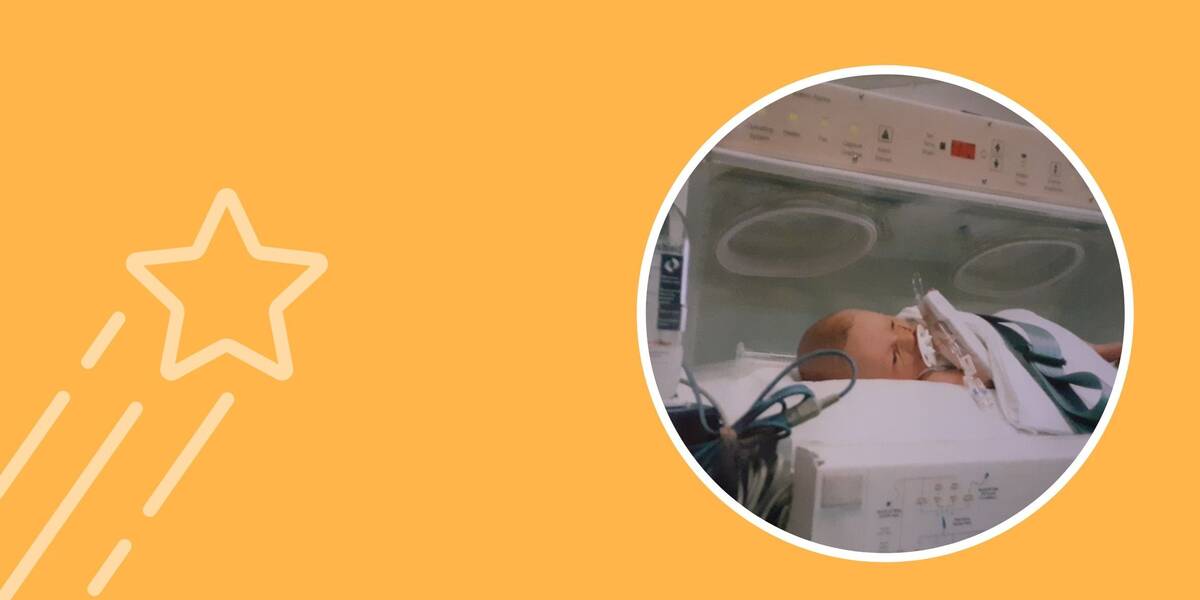 "Sometimes Lottie had to go into hospital for tune-ups. And she would miss school when she had a cold or flu as those things are a bit more serious for kids with cystic fibrosis."
"We never tried to hide it," Emma said. "It was just part of our life."
Medical journey
Life goes on pause sometimes
For Lottie, cystic fibrosis is ever-present. She needs to keep up her physio and exercise; otherwise her lung function decreases. But her love of horse riding helps keep her active.
2020 was a low point in Lottie's medical journey. She experienced blood clotting and had to have blood thinners for three months. That meant she had to press pause on many activities, including show jumping.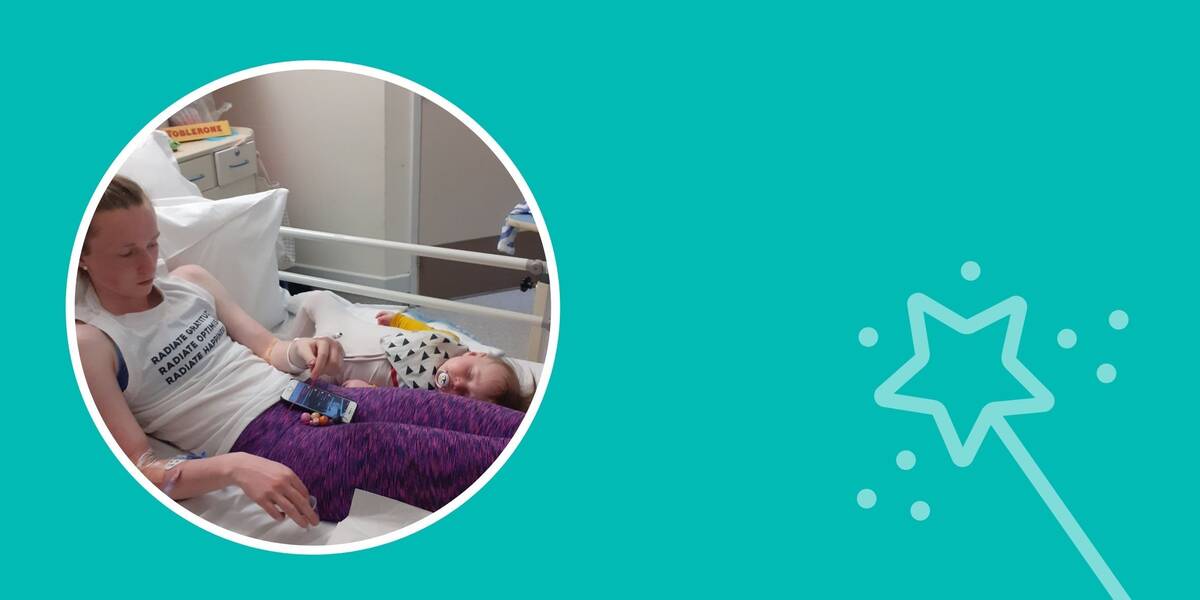 "Obviously, there are times when I need to go to the hospital," Lottie said.
"So sometimes there's not a lot to look forward to. It's nice that there are things like Make-A-Wish that kids can look forward to because sometimes it feels like it's not worth it."
Horse bonds
Wish for a new horse
Despite having cystic fibrosis, Lottie was sitting on a horse about the same time she was sitting in a high chair.
Growing up on farms, Lottie was only aged two when she started riding a miniature Shetland horse.
She had a horse called Whiskey for most of her childhood but currently rides her aunt's horse Muzza.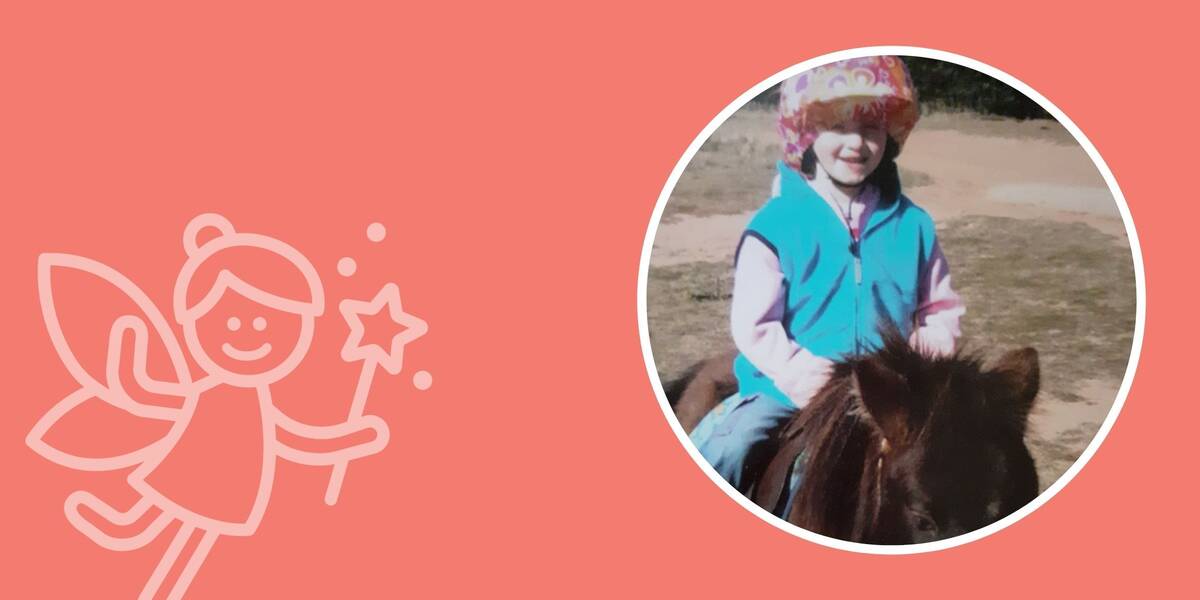 Lottie will miss Muzza when he's gone. She often goes to talk to him and cuddle him.
"Muzza is like a therapy dog, but he's a horse," she said. "It's just nice being with someone, even if it's a horse."
As Muzza will soon return to his owner, Lottie's wish is to have her very own horse to love and care for and to help her achieve her dreams.
Wish anticipation
Search for Lottie's new best mate
Finding Lottie's horse was a momentous task. Lottie's dream is to compete with her horse in the Olympics.
Lottie's passion is eventing, which is cross country jumping, show jump and dressage all in one.
So, the horse Make-A-Wish would find for Lottie had to be able to jump, even just a little!
Lottie, mum Emma and Make-A-Wish's Rachael Storer, a Wish Maker based at head office, were all involved in the search.
"We pretty much had a look at every horse available in Australia at a reasonable price range," Emma said.
"It's time-consuming to call and make inquiries, so we thought we could jump in and help Rachael.
We put in three or four days where we went through every single website and made a shortlist and let Rachael know there were a few around."
Then one day, while Lottie was rounding up her ponies, good news arrived from Make-A-Wish.
A suitable horse was found in Newcastle, about four hours from Lottie.
"I was stunned to start with," Lottie said. "We called Make-A-Wish to find out more, then I hit a wall and started bawling my eyes out, and my mum started crying too.
"It just hit us all at once; I think I set mum off."
Lottie went and met the warm blood cross thoroughbred named Delilah. Lottie liked Delilah and Delilah liked Lottie.
"Delilah was nice and quiet, the perfect horse for Lottie. Then Rachael worked her magic," Emma said.
"Rachel did a fantastic job, we were worried Delilah would be too expensive, but she did a great job to make this happen."
Wish impact
Olympics a goal for Lottie
Lottie is taking things slowly with Delilah as they get used to each other. Once Delilah is comfortable, Lottie will test out her jumping capabilities.
Lottie is eyeing the Brisbane 2032 Olympics, where both she and Delilah will be the correct age to chase medals.
"She will be the right age for the Olympics, so we can only try," Lottie said.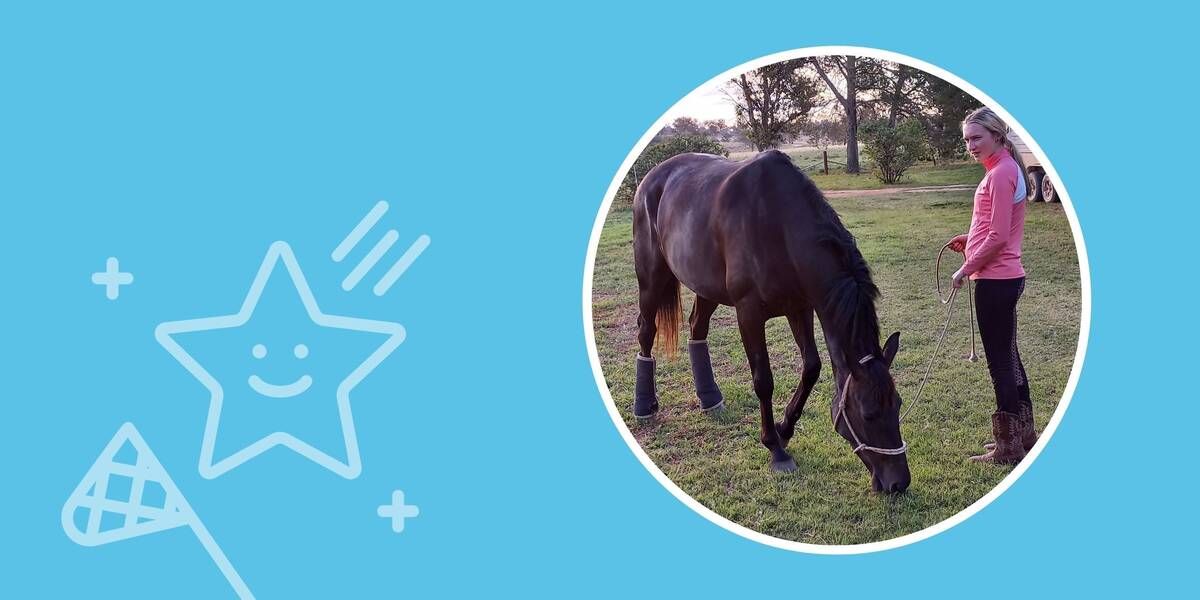 Emma said it was "such an amazing thing" for Make-A-Wish to find Lottie a horse.
"We feel so lucky to get a quality horse like Delilah. It's not just a horse to have fun in the paddock with; it's a partner in sport," Emma said.
"We really appreciate the effort the local volunteers from Dubbo put in and everyone from head office, especially Rachel.
"Watch this space! We will see what Lottie and Delilah can do!"
We feel so lucky to get a quality horse like Delilah. It's not just a horse to have fun in the paddock with; it's a partner in sport

Emma, mum of Lottie

cystic fibrosis