A new way to experience wish stories
Thanks to Alexa and Google Home
Wishes by their very nature uplift and inspire. Now you can experience the remarkable hope and joy that only a wish can bring with Alexa and Google Home.
The Make-A-Wish voice app was developed in partnership with Australian conversational AI experts, TalkVia and in collaboration with Amazon Alexa Australia.
Together we've developed this interactive experience to bring wishes into the comfort of your home. Anyone with a compatible smart speaker device can have a conversation with Alexa or Google to learn all about Make-A-Wish.
How does it work?
Asking "Alexa, open Make-A-Wish" will start a dialogue where users are guided through four inspiring wish stories. You'll hear straight from wish families on what their wish means to them.
Also available on Google Home devices by asking, "Google, open Make-A-Wish."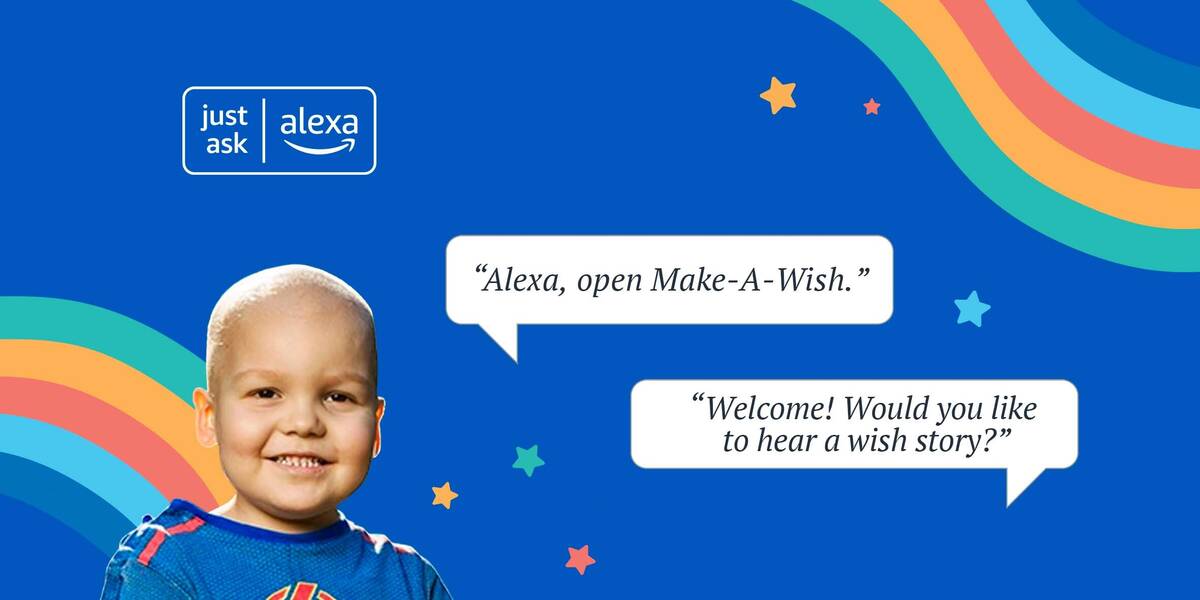 The Make-A-Wish voice app was developed to bring our supporters closer to the wishes they make happen. We're delighted to be able to connect with them in such an innovative and convenient way.

– Sally Bateman, Chief Executive Officer Make-A-Wish® Australia