Aroha's Spooktacular Hallowish
You may remember Aroha from her Million Pumpkin wish, well her spooktacular fundraiser was a frightful delight.
The Wish
They say good things take time, and that couldn't be truer for Aroha.
The kind-hearted and generous 13-year-old spent a long time deciding on her one wish - and true to her thoughtful spirit, she realised her wish was to help other children like her have their wishes granted.
Aroha also LOVES Halloween - and everything about it. So, she naturally wished for a 'Halloween Carnival fundraiser for Make-A-Wish'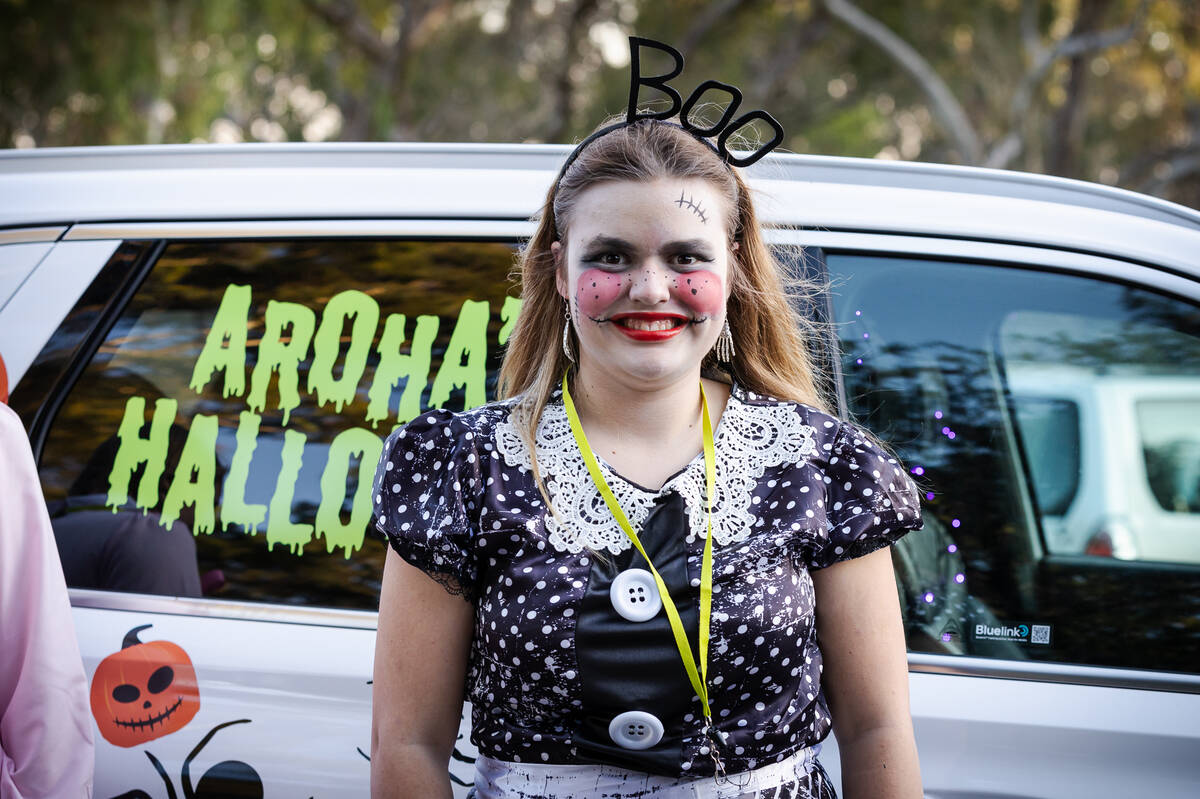 Seeing all the costumes and effort people had gone to was a highlight, everyone was in the spirit it was amazing having all my family, friends, Make-A-Wish, VIPs and community together to have fun and scares," says Aroha, "when Sally gave me back my boo pumpkin with the total of how much my fundraiser had raised, I was in shock - I couldn't sleep! Now, I'm excited to hear how all those wishes go!

Aroha, Wish Child
Both scaring and caring
When asked what she wants to be when she's older, Aroha has a few options. She wants to be a writer, a coroner, a nurse, doctor, Zookeeper or of course – someone in the morgue. So, it's no surprise that her favourite book genre is crime thriller, and that her favourite activity (apart from the Saxophone) is scaring her siblings!
Aroha's mum, Emma says their whole family LOVES to scare each other. In fact, it's not uncommon for a pumpkin head to be at the dinner table – or for someone to be playing a practical joke on another.
Aroha's name also means love in Māori, which is no surprise considering she has the hugest heart and has spent her 13 years always thinking of others.

"Aroha used to be the diabetic fasting child going to theater, that would have made the whole ward morning tea and would walk around with a box of cupcakes for everyone," says Emma, "on the ward, she would always manage to find children that were struggling or needing a friend!"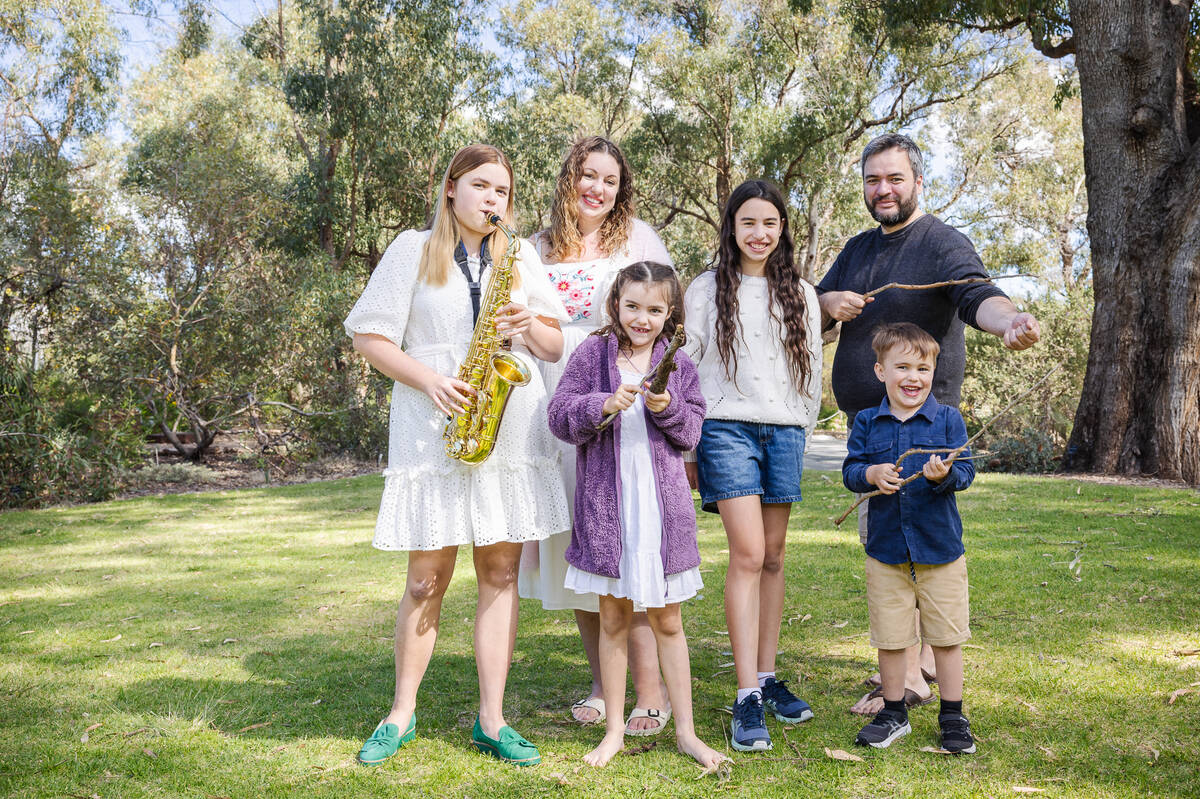 "I'm a nurse midwife and you go through your career, and you're exposed to so much as a health professional, but watching your child be so brave and courageous and it's not something that you can install in a child. It's within them. It's very special"

Emma, Aroha's Mum
The Fundraiser Comes to Life
From clowns and witches to guys and ghouls, the local Perth community truly brought Aroha's evening to life.
The incredible fundraiser with more than 1,700 guests took over Adventure World on Saturday night. With everyone dressed in their best spooky attire, there was music, food, jump scares and plenty of carnival rides for everyone to enjoy. From the moment Aroha stepped foot in her specially wrapped Hyundai car to take her to her wish, through to the incredible team at Adventure World and all the supporters in between - Aroha's fundraiser was made even more extraordinary through the support of our Wish Force.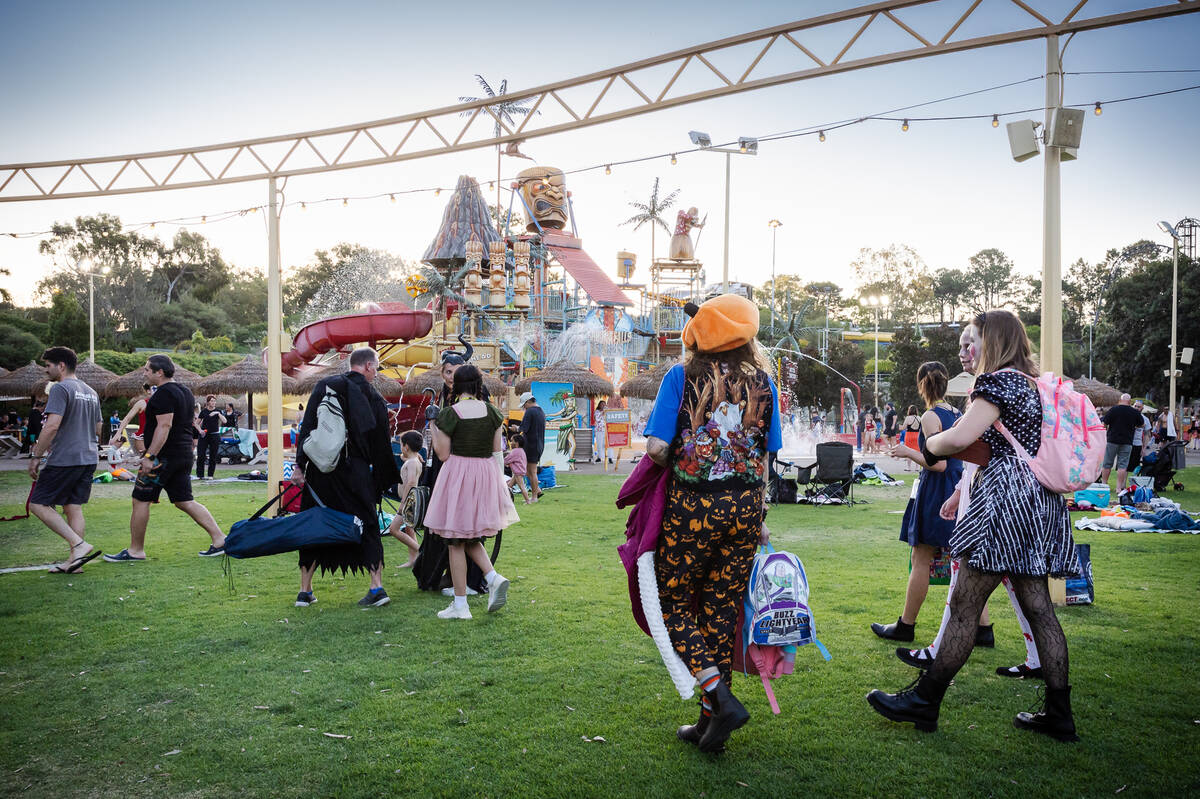 Seeing the community come together and surround us in support across Australia, it's once in a lifetime, it's more than you can dream for, it's more than those hospital walls could ever tell me of what the future could hold for us.

Emma, Aroha's Mum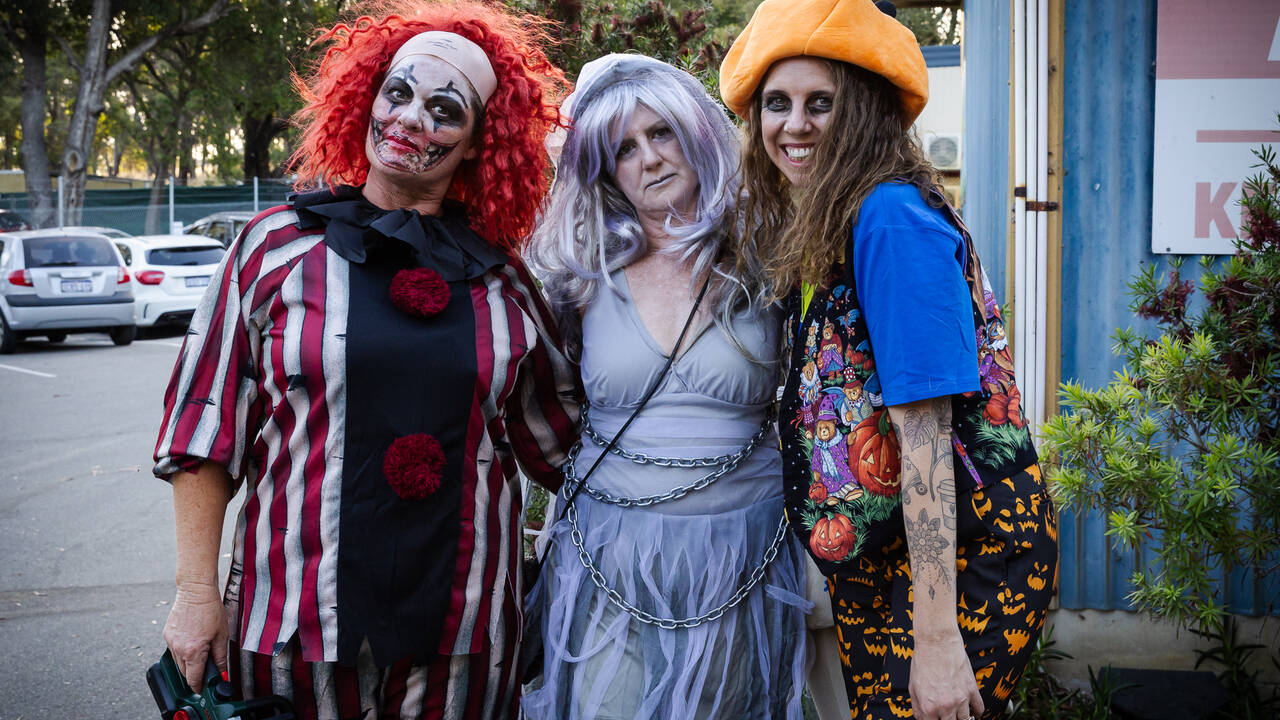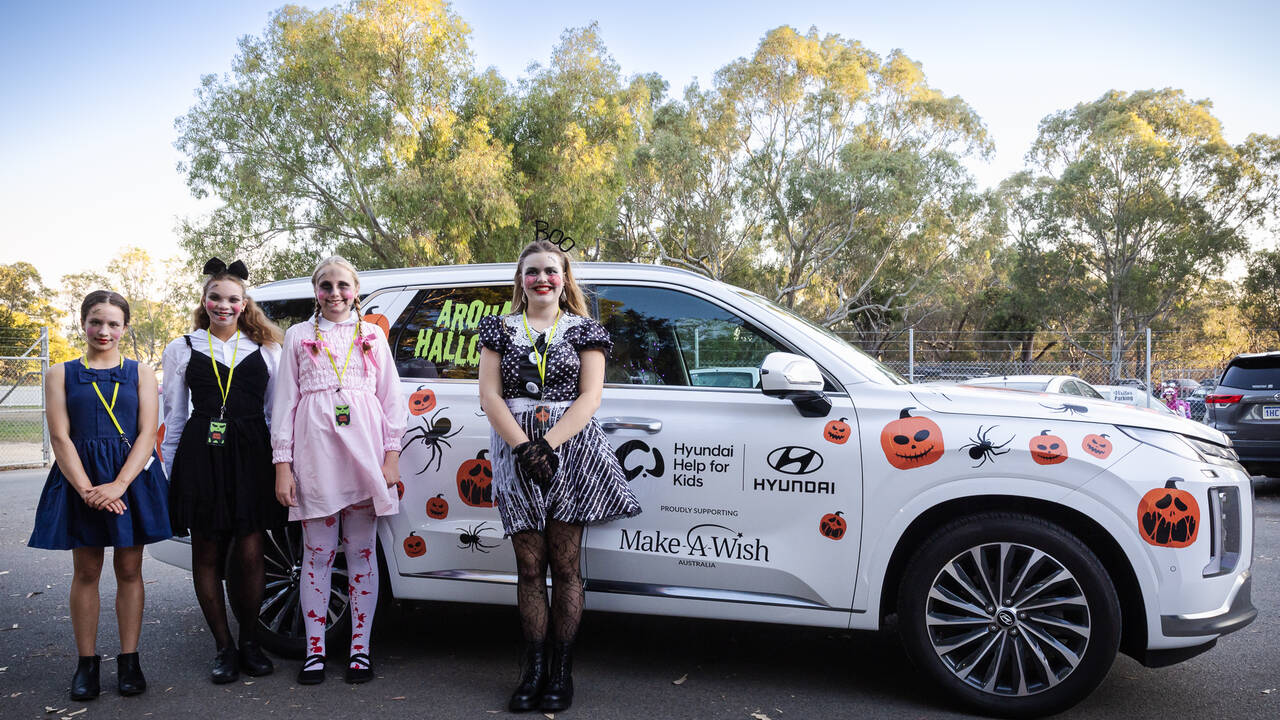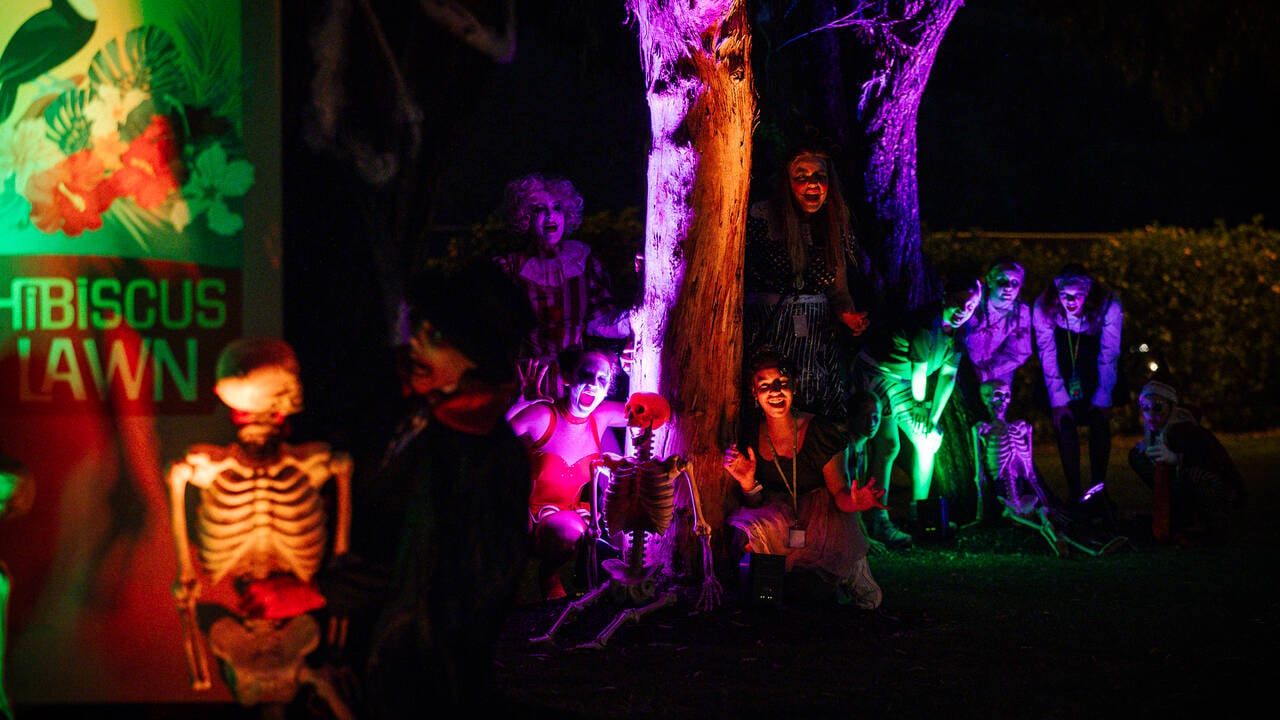 Find out more below about how you can support the 900 wish kids currently on their wish journey.