The Real Australian Dream
"I had a dream as a child to be a musician and gave up on that dream for 10+ years. When I decided to pick back up the guitar, I knew I wanted to use my platform, not for fame or fortune but so I could help kids live their dreams as well."
– Hayden Ashton (The Real Australian Dream)
It might sound like a quote from a famous superstar, and it is to us at Make-A-Wish Australia. Haydo, his wife Amber and their newborn baby set off on a journey to travel around Australia to raise $50,000 in 50 shows in 50 weeks to help make wishes come true. Calling themselves The Real Australian Dream online, they began making a name for themselves across caravan parks all around Australia – literally living the dream while making a difference in the world!
The Real Australian Dream recently completed its 50-show tour in 50 weeks. The tour's last show was held on March 4th at Discovery Parks Tanunda with the support of the Make-A-Wish Barossa Valley Branch.
Leading into the show, Haydo and Amber had already smashed their target of $50,000 but wanted to bring it home and raise as much as they could to help make wishes come true. The event managed to raise more than $5,000.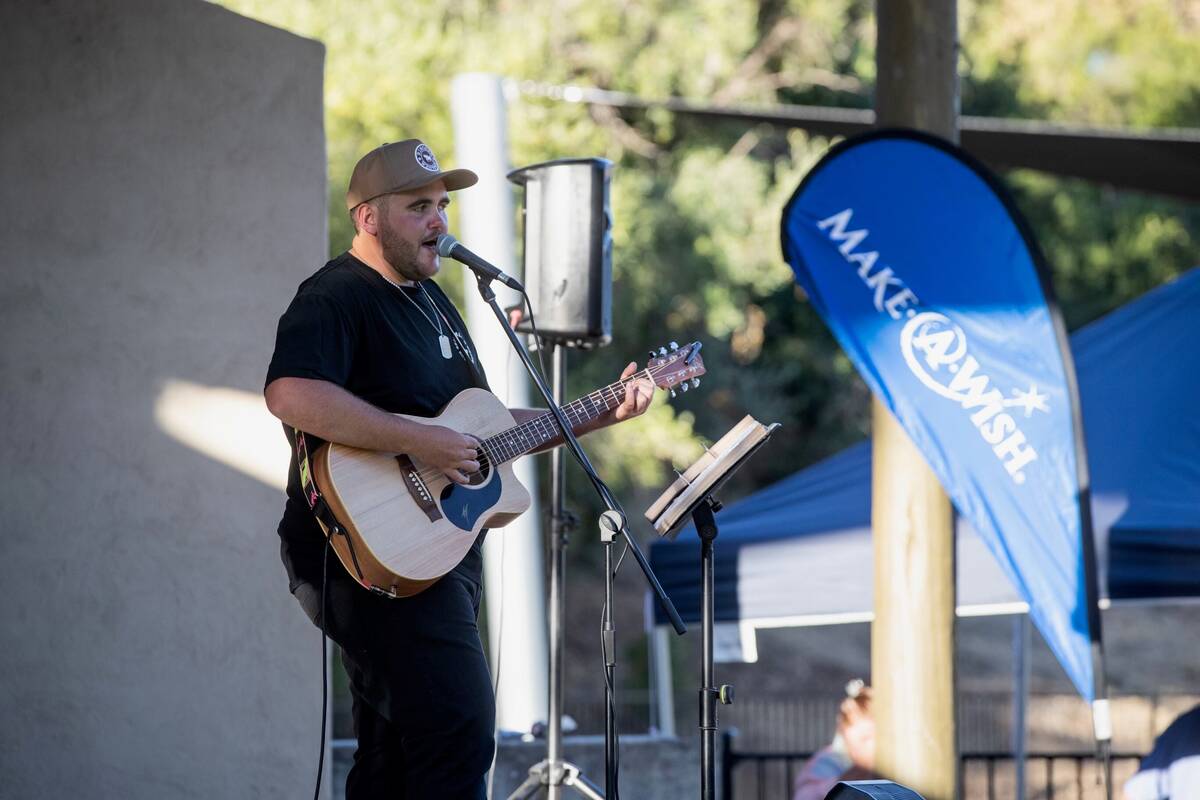 26-29 April
Get involved this World Wish Day
29 April is World Wish Day – a day to celebrate inspirational wishes and the communities that make them come true. Find out what you can do to take part.
Alongside this, a local Adelaide business, Adelaide RV, supported the initiative by donating $500 from every caravan sold at the Let's Go Caravan and Camping Show to Make-A-Wish Australia and Hayden's ongoing tally. The donation from this initiative amounted to $21,500, making Adelaide RV the tour's major sponsor.
This brought the final tally of the tour to $79,382!
The partnership with Make-A-Wish Australia reflects Adelaide RV's mission to inspire and motivate Australians to travel while also creating a platform to change the lives of others. Jeb Grose from Adelaide RV said, "We've long been a supporter of Haydo from The Real Australian Dream, and to see him and Amber raise over $50,000 makes us so proud to be the major sponsors of their tour". Haydo expressed his gratitude towards Adelaide RV for their generous donation, which is a testament to the values which their company stands for.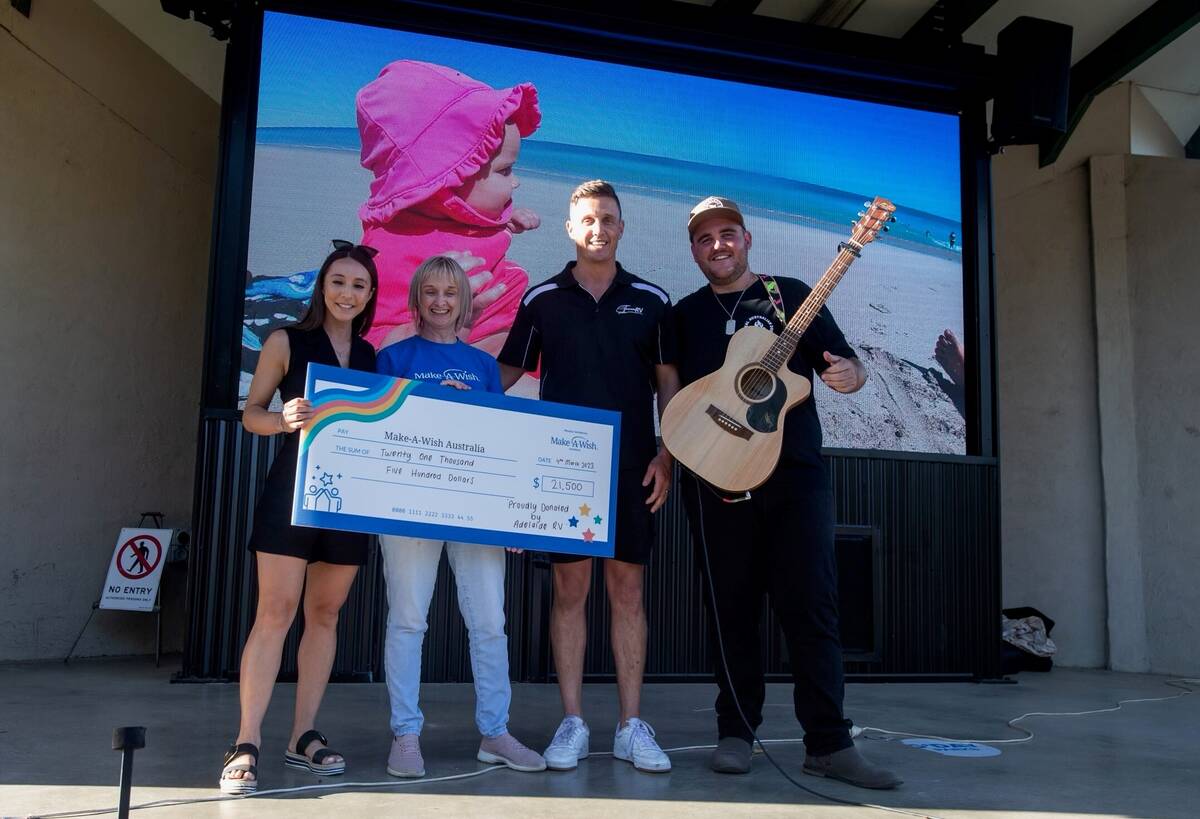 Haydo and Amber touched our hearts at Make-A-Wish when they first contacted us. We're proud to call them friends of the organisation and even prouder of all their achievements. They've spread the message of Joy and Hope that Make-A-Wish is all around Australia, all with only a guitar and an Aussie spirit. We extend our sincerest thank you and love to Hayden and Amber for helping make wishes for Aussie kids come true.