Summah sets sights on Uluru
Thanks to Hungry Jack's, Summah is looking forward to travelling to the Northern Territory and visiting Uluru with her family
Diagnosis
Sleepy signs for active gymnast
The path to Summah's diagnosis of acute lymphoblastic leukaemia started with simple leg pain.
As with many Wish children, initial x-rays and medical consultations didn't find anything alarming.
But as her active, gymnastics-loving daughter became sleepy all the time, mum Melanie told her husband Corey, "this does not feel right".
A simple blood test then led to the phone call no parents want to receive: Melanie and Corey needed to get Summah to the hospital, but they had no idea what the diagnosis was.
When they arrived, Melanie and Corey were told about the leukaemia.
"It really is like the world stops," Melanie said.
"My heart was crushed. Unfortunately, two years earlier, I lost my uncle to the very same illness. Automatically my mind just went to the worst."
Shortly after receiving the bad news, Corey pulled Summah and Melanie together and held both by their hands. He then told them, "we've got this".
Treatment
Best friend heartbreak
Summah, who was in Grade 4, started chemotherapy the next day.
She had chemo for two years, and while she generally responded well, Summah had some low points. Or, as Melanie describes, "gut-wrenching" moments.
"She had three red alert calls in one night, it was a bad reaction to one of her drugs, and her whole body and eyes just froze, and she couldn't see," Melanie said.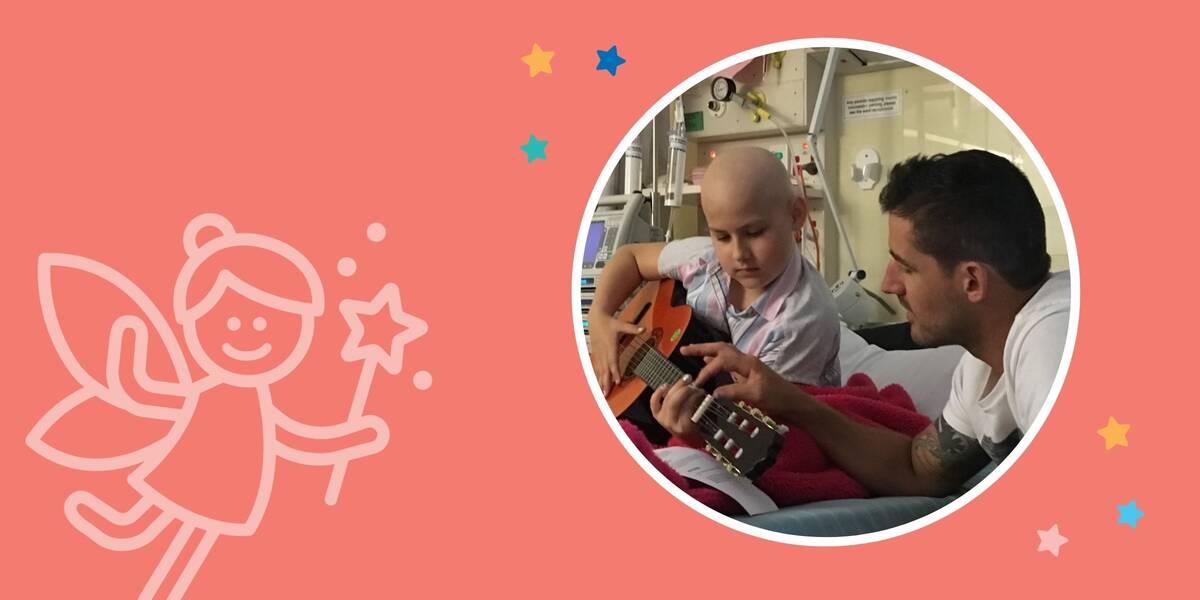 But Summah's biggest challenge was losing one of her friends from the hospital, who lost his battle with leukaemia.
"They were best friends and would lift each other when they were going through treatment," Melanie said.
Summah has been clear of leukaemia for the past three years. Melanie describes her daughter, now aged 15, as resilient and driven.

"We always say we would never wish this upon Summah – if we could take away all the pain she's experienced, we would, but she's grown up with such compassion and genuinely cares about people," Melanie said.
"She always puts other people first, and anything she puts her mind to, she achieves."
New chapter
Love of art sparks wish
Summah's wish began to take shape in her mind after seeing Aboriginal art while she was in the hospital.
Her wish is to go to the Northern Territory and see Uluru. And while she's there, learn as much as she can about Aboriginal dot painting.
"Summah loves the aesthetics of the art," Melanie said.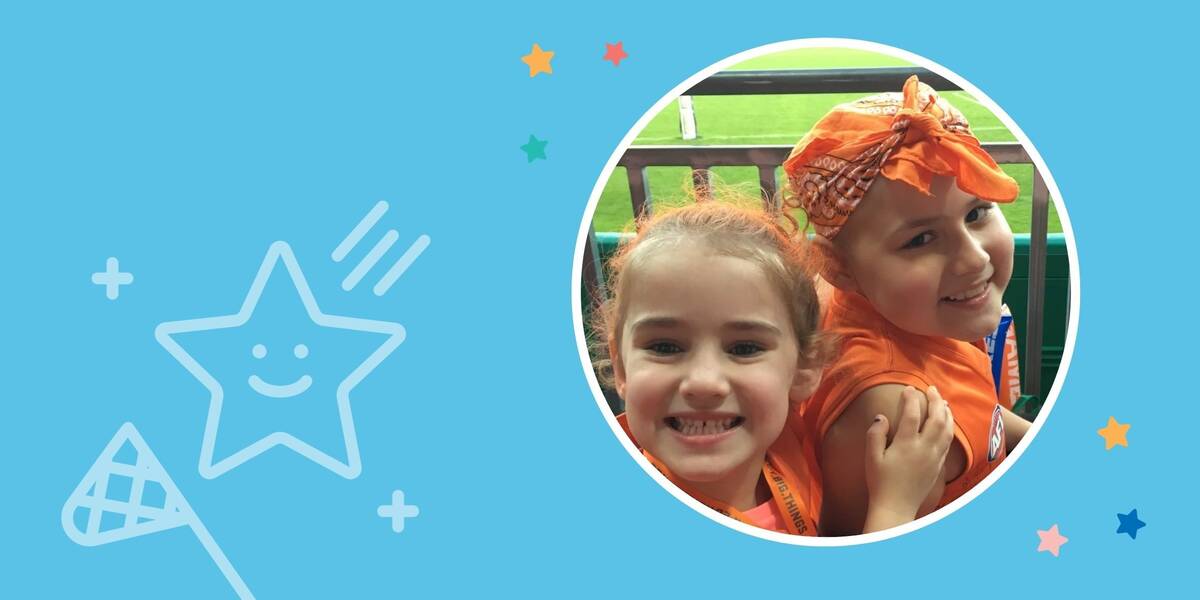 "She likes to paint herself; she would love to learn more about Aboriginal art and how the art tells stories. She wants to do a workshop when she's there."
Summah said she would like to buy some art during the trip.
"It will be a reminder of my Make-A-Wish journey," she said.
When she doesn't have a paintbrush in her hand, Summah is looking forward to jumping on a segway and travelling around Uluru.

Anticipation
Brighter times ahead
Summah's wish trip has been delayed twice by COVID but is planned for the second half of 2022.
"When it happens, she's honestly going to lose her mind," Melanie said.
"And it means a lot that she can do it with her little sister. She understands her whole illness has had a toll on her sister, so she recognises her sister has been on the journey with her."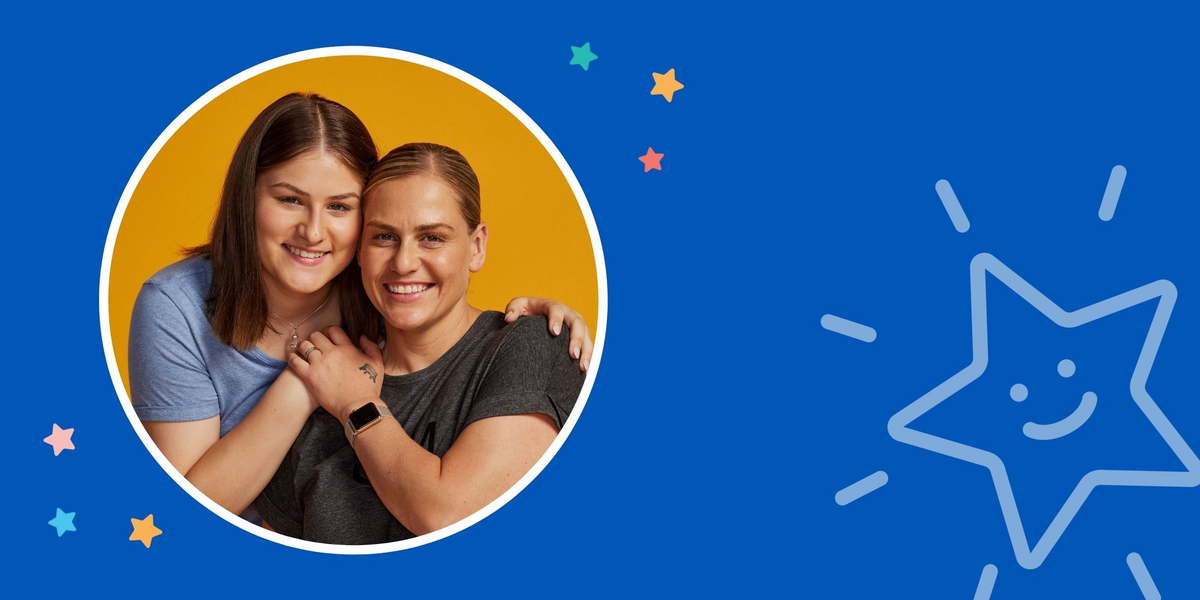 Melanie said the wish felt like "closure to Summah's journey".
"I feel like it's going to be mission complete. She proved to everyone she could do it, and this wish is her reward. Nothing can beat this," Melanie said.
And post-wish, Melanie believes Summah's link to Make-A-Wish won't end. She said Summah, whose first interaction with Make-A-Wish was when she donated to their Bake A Wish fundraiser, has plans to continue to be involved.
"Summah wants to be a Make-A-Wish ambassador, out there encouraging people to donate so more wishes can come true for kids," Melanie said.

Hungry Jack's and Make-A-Wish have joined forces this month to bring hope to Wish kids like Summah. Get involved by purchasing a $1, $2 or $5 Wishmaker star at any Hungry Jack's store, online and via the HJ's app.
I feel like it's going to be mission complete. She proved to everyone she could do it, and this wish is her reward. Nothing can beat this

Melanie, mum of Summah

acute lymphoblasitc leukaemia