Abbey, our very own Baking Queen
Abbey's selfless wish combined her two great loves - her best friends and baking!
Background
Meet Abbey
Abbey, an 11-year-old aspiring baker, has battled Biliary Atresia since she was born. Her life has consisted of long hospital stays, with two liver transplants to date, and a lot of isolation.
Even from home, Abbey has to constantly monitor her health, which means it isn't always easy to spend time playing with her friends or at school.
Despite her condition and isolation, Abbey has a kind and caring personality, and she's always loved baking with her Dad and watching cooking shows for inspiration.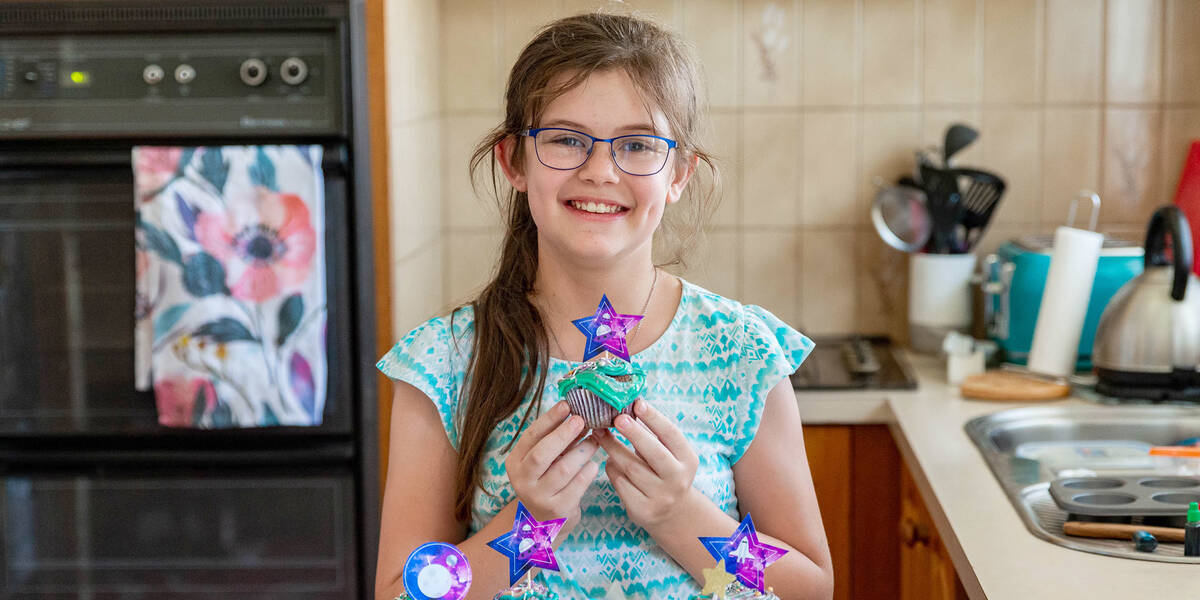 The wish
Best friends and baking
When she first learned her wish would be granted, Abbey knew she wanted to combine her two great loves - her best friends and baking.
In her selfless way, she decided to plan, prepare and host a high tea with five of her friends, to thank them for their support throughout her health journey.
Leading up to her special day, Abbey had a great time planning her event, even putting a storyboard together for how the day should look and feel.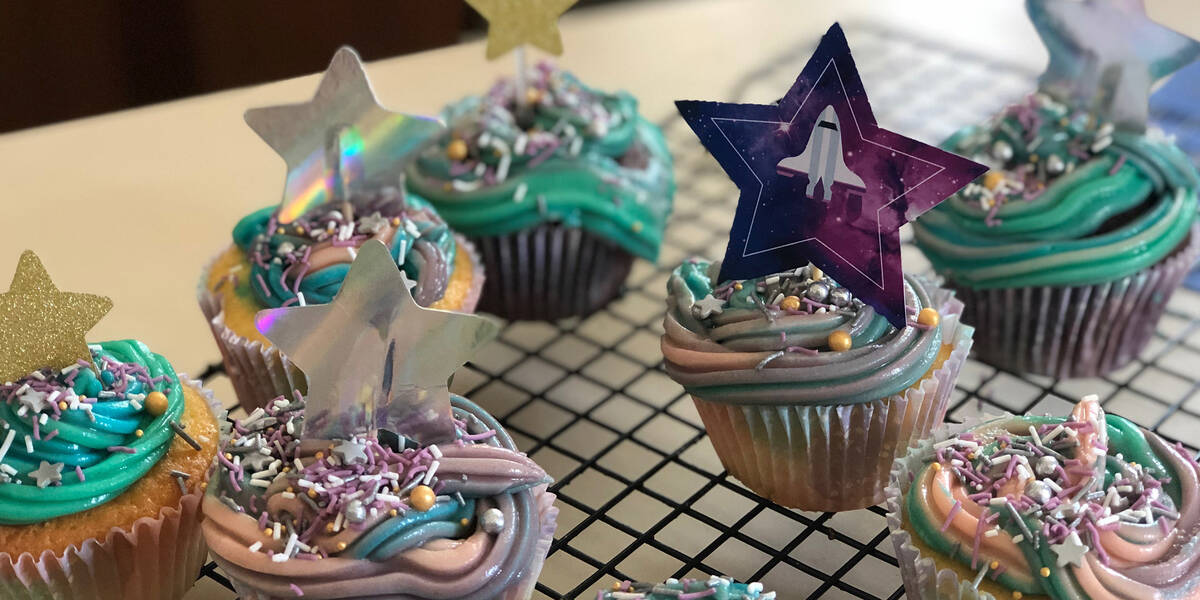 When you look up to the stars, anything is possible.

Abbey, 11, reflecting on the galaxy theme she chose for her tea party
The Wish Effect
A fresh start for this baking star!
Abbey was super excited to learn her wish would come true!
Abbey's wish is the start of a new phase in her life, with her mum Shirley saying,
"This wish signifies the end of her illness."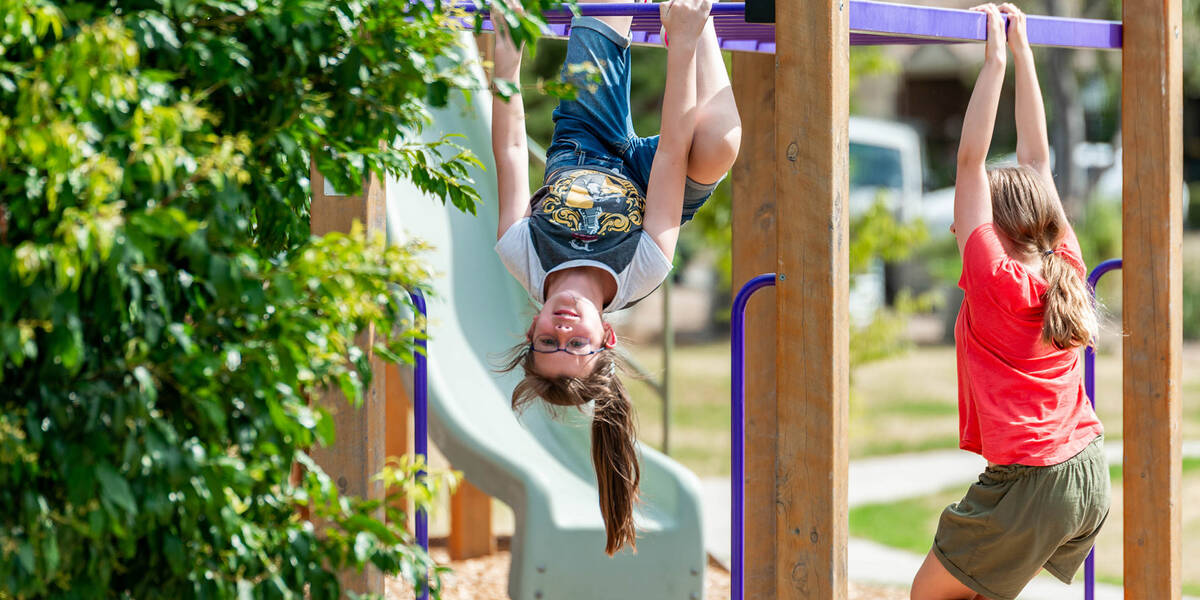 Sharing this wish with my friends makes me feel really happy!

Abbey, 11, Biliary Atresia
It's amazing what baking can do
This February and March, we're rallying baking lovers (like Abbey!) to get together and Bake A Wish.
From cookies and cakes, to sausage rolls and pies, tuck in with friends and feel good about making a wish come true for a seriously sick kid.
Find out more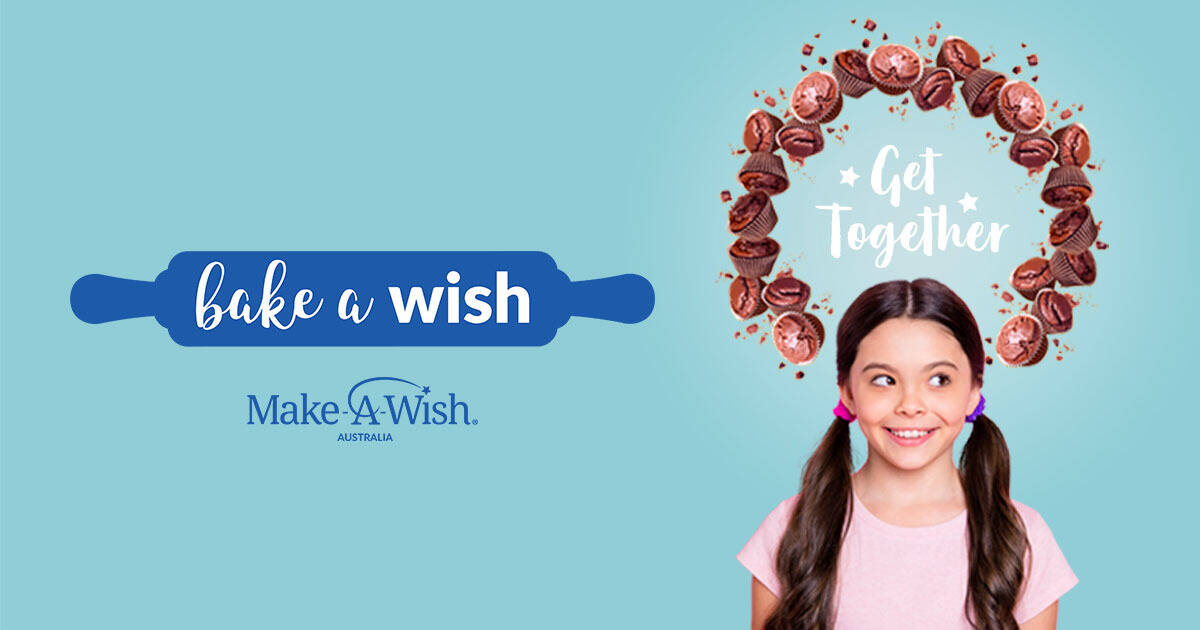 The Wish Journey
How a wish comes to life
Make-A-Wish volunteers visit each child to capture their greatest wish, getting to the heart of what kids truly want and why. This profound insight is part of what makes Make-A-Wish unique, giving children full creative control and helping to shape their entire Wish Journey.
Back at Make-A-Wish HQ, we partner with families, volunteers and medical teams to design the ultimate wish experience - and start rallying our partners and supporters to help make it happen.
In the lead up to the wish, we take each child on a journey designed to build excitement and provide a welcome distraction from medical treatment. Anticipation can be incredibly powerful, helping to calm, distract and inspire sick kids at a time they need it most.
When the moment finally arrives, children get to experience their greatest wish come true - it's everything they've imagined and more. Pinch yourself, and don't forget to take a breath and enjoy every precious moment!
Wish impact studies show that a child's wish lives on, long after the moment. A wish gives more than just hope – with an incredible and lasting effect on the lives of sick kids, their families and wider communities.