Roxy's Rainbow Umbrella Wish
Whenever 8-year-old Roxy was having a low day – her mum Simone would twirl her favourite rainbow umbrella above her, it would always brighten her up!
Roxy's Wish Day
Simone, Roxy's mum, said the Rainbrella Project – an entire installation of rainbow umbrellas - was the perfect wish for Roxy.
"Her rainbow umbrella is her most favourite thing in the entire world. She never goes anywhere without it. As soon as we got to the Ginger Factory Roxy livened right up. She's been so happy!"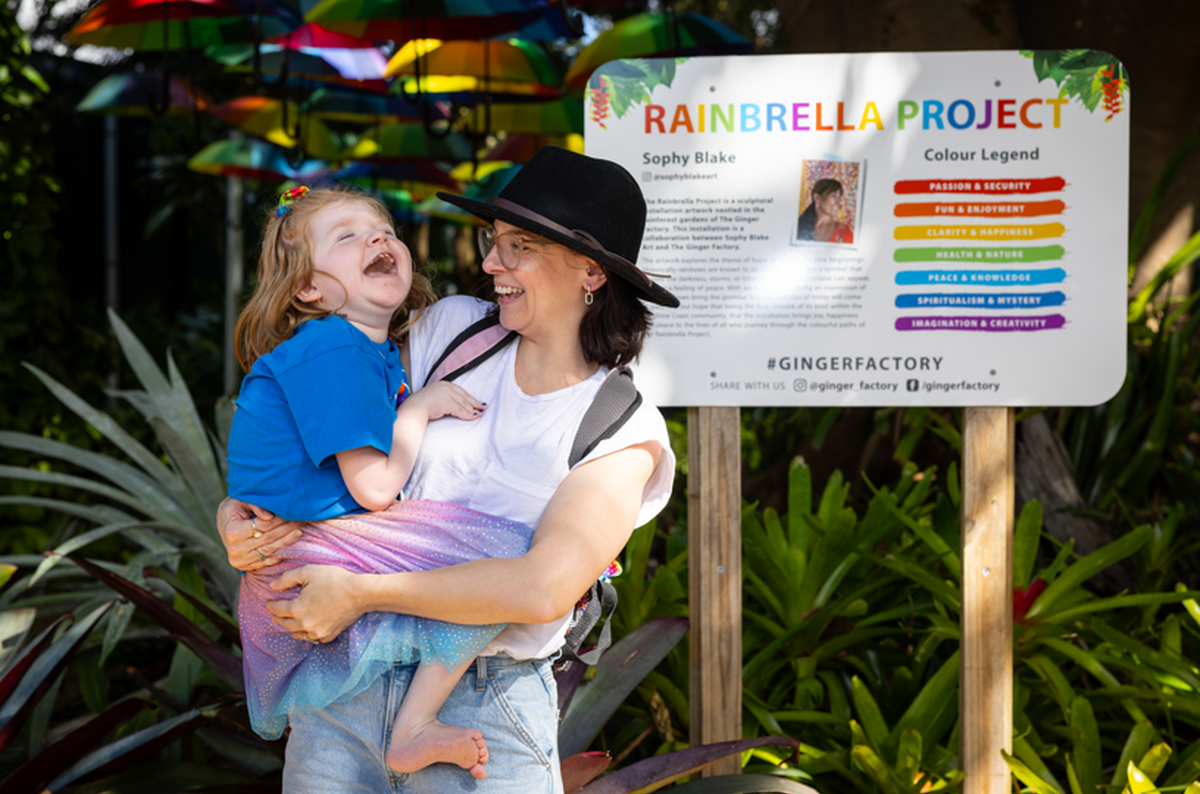 The Artist Behind the Umbrellas
It truly is the Wish Force (the Make-A-Wish community) which adds a splash of colour each unique wish, and Roxy's was no different!
The amazing Sophy Blake, the Rainbrella Project artist, even flew up to Sunshine Coast to meet the family and lead them through the delicately suspended canopy of hundreds of rainbow umbrellas, showcasing beauty, creativity, and most importantly, a symbol of hope. Sophy was so touched by Roxy's wish, right from day one, so she wanted to create a sculpture of Roxy holding a rainbow umbrella to gift to her too.
Daniel, Roxy's Dad says Sophy was just amazing.
"I didn't know what to expect, but she was fantastic. She spent the whole day with Roxy and wanted to know everything about us."
For Sophy, it's so important to bring joy through her art, so being a part of Roxy's wish was one of the highlights of her career.
"Into the future I will never forget today, and I will never forget what an incredible experience it was and what a beautiful child Roxy is. I'm so honoured to have been a part of it."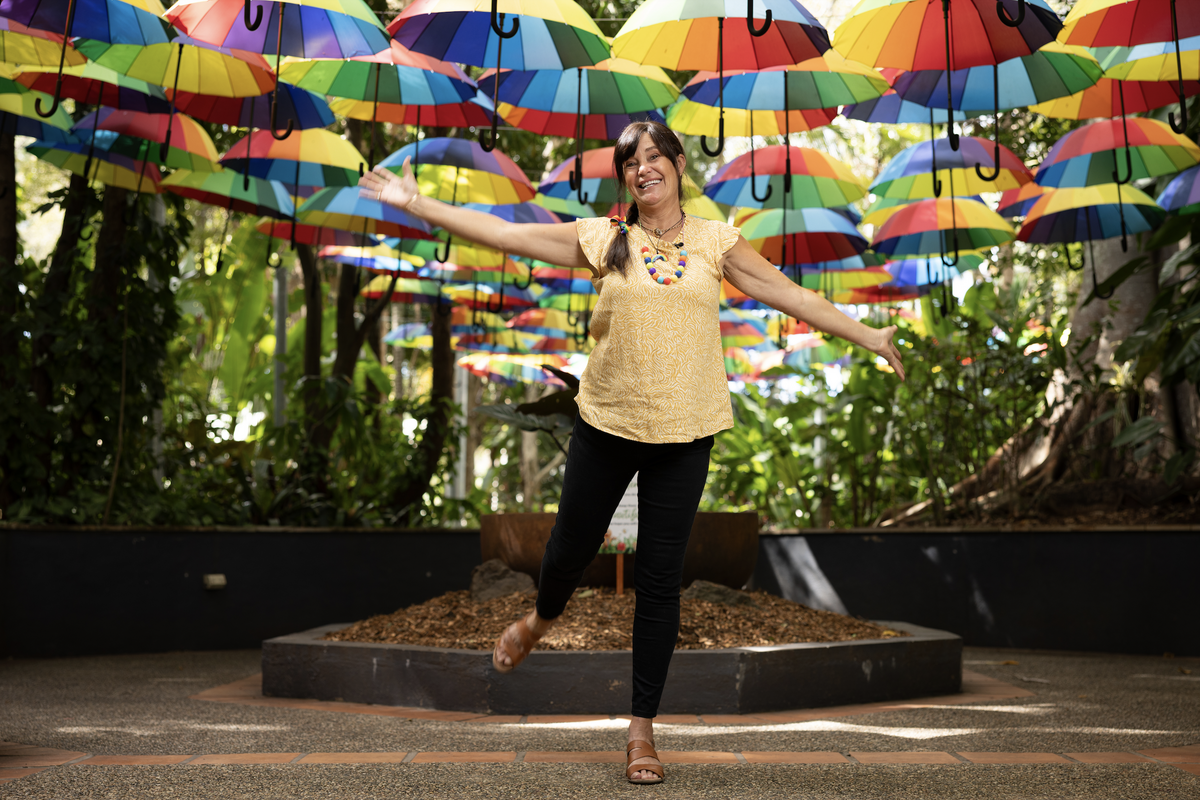 The Ginger Factory superstars
As soon as The Ginger Factory, the home of the 'Rainbrella Project, heard about Roxy's wish - the team thought of every little extra sparkle they could add for Roxy's special day. From making ginger cookies with rainbow candy, to rainbow balloons, an extraordinary rainbow cake, a private tour with the The Ginger Factory's Gruffalo, live music and dancing for Roxy's family, as well as a boat and train ride - there was nothing they didn't think of.
They even had rainbow gelato for everyone who visited that day, named after Roxy!
Dani from The Ginger Factory said they loved everything about Roxy's wish from the moment they heard about it. Everyone involved on the day still thinks of Roxy's reaction and her pure love of rainbows, and what a reminder it is to appreciate the simple beauty in the world.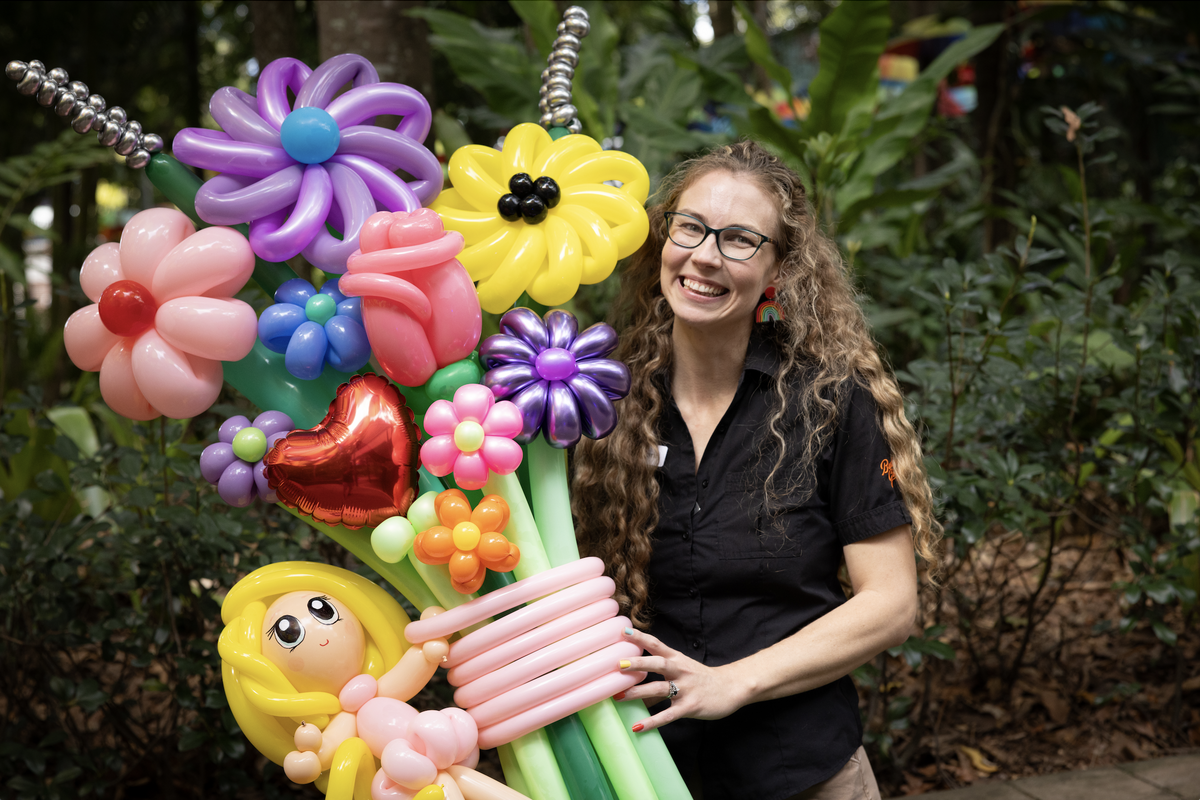 Roxy's wish has impacted us in such a momentous way. It has really reminded us to stop and look around and really appreciate all the beauty in this world.

Dani, The Ginger Factory
She Lights up Every Room
Romany, Anita and Kaye, volunteers from the Hobart branch personalised Roxy's wish experience so beautifully from the start, revealing Roxy's wish through a rainbow picnic and creating a book called 'Roxy's Rainbow Adventure' for the family.
Romany says the highlight of the journey for her, was getting to know Roxy and her family.

"Her mum Simone, her dad Daniel, and her brother and sister Ziggy and Kaelah. The family are absolutely beautiful. They've been through a lot. And not forgetting of course Roxy - when you meet Roxy, you cannot help but love her! She is a ray of sunshine. She is innocent in its purest form and she lights up every room that she's in. So getting to know the family has been an absolute highlight."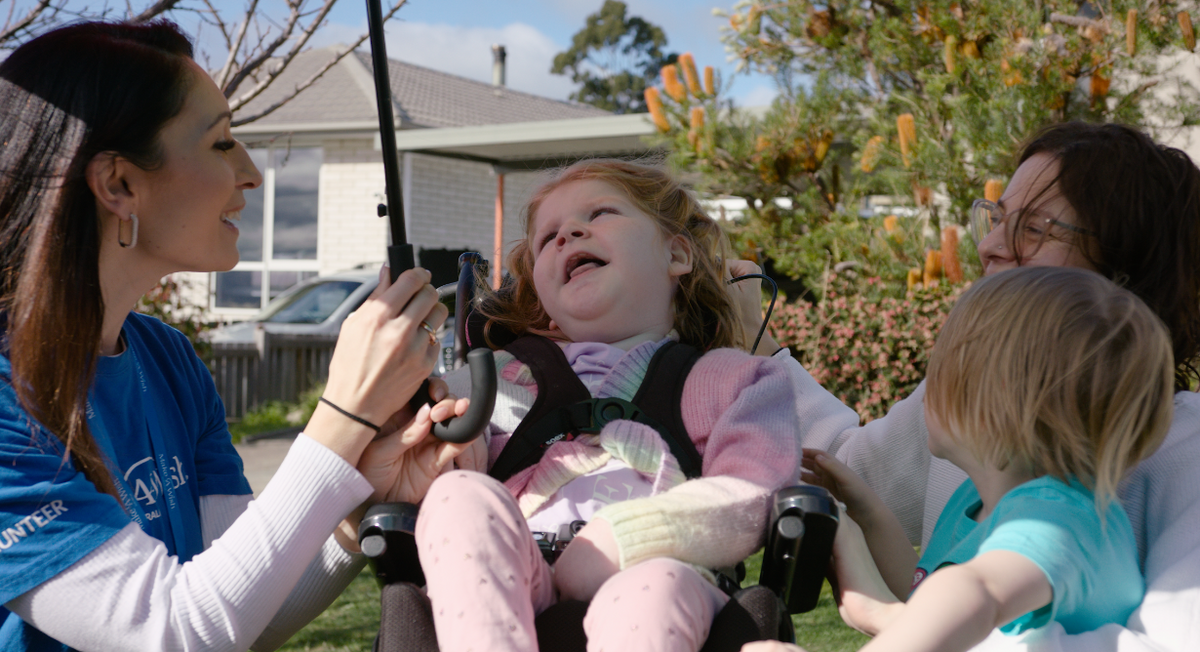 "The wish week is now a core memory made, such a special time for our family. Daniel and I both agreed it was the best day of our life as a family of 5! I will happily keep telling everyone how wonderful Make-A-Wish are!"

Simone, Roxy's mum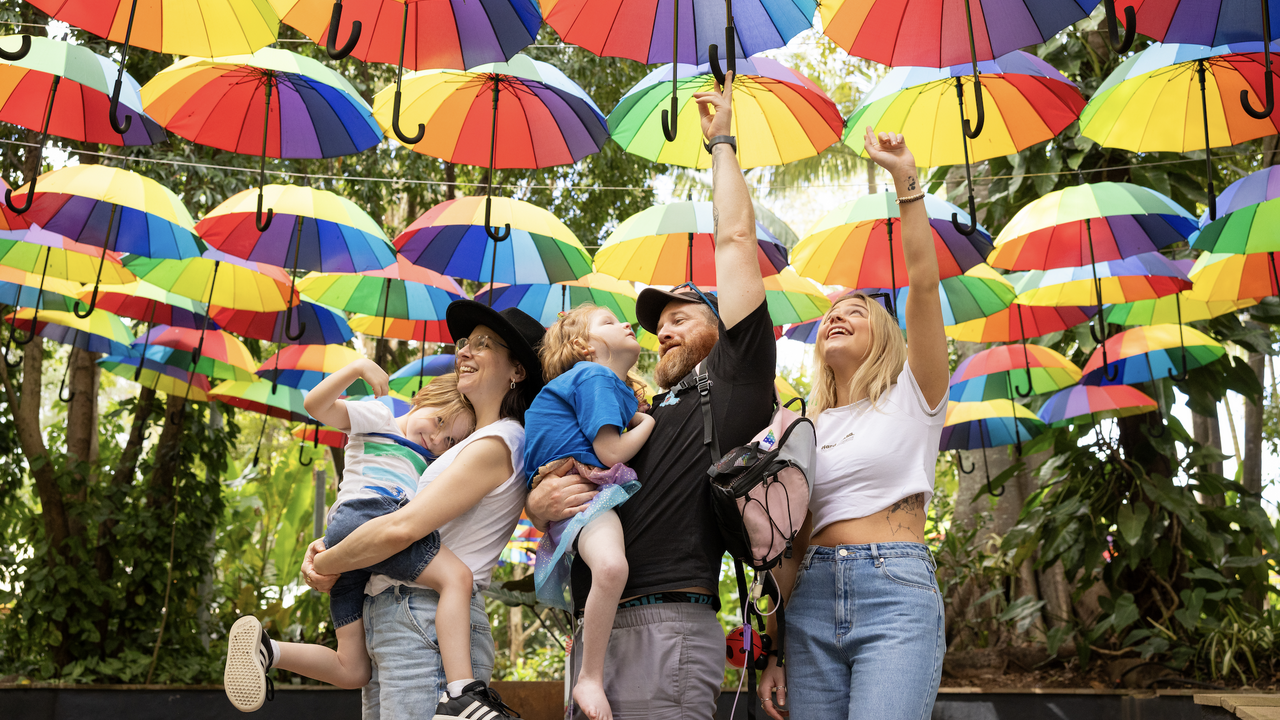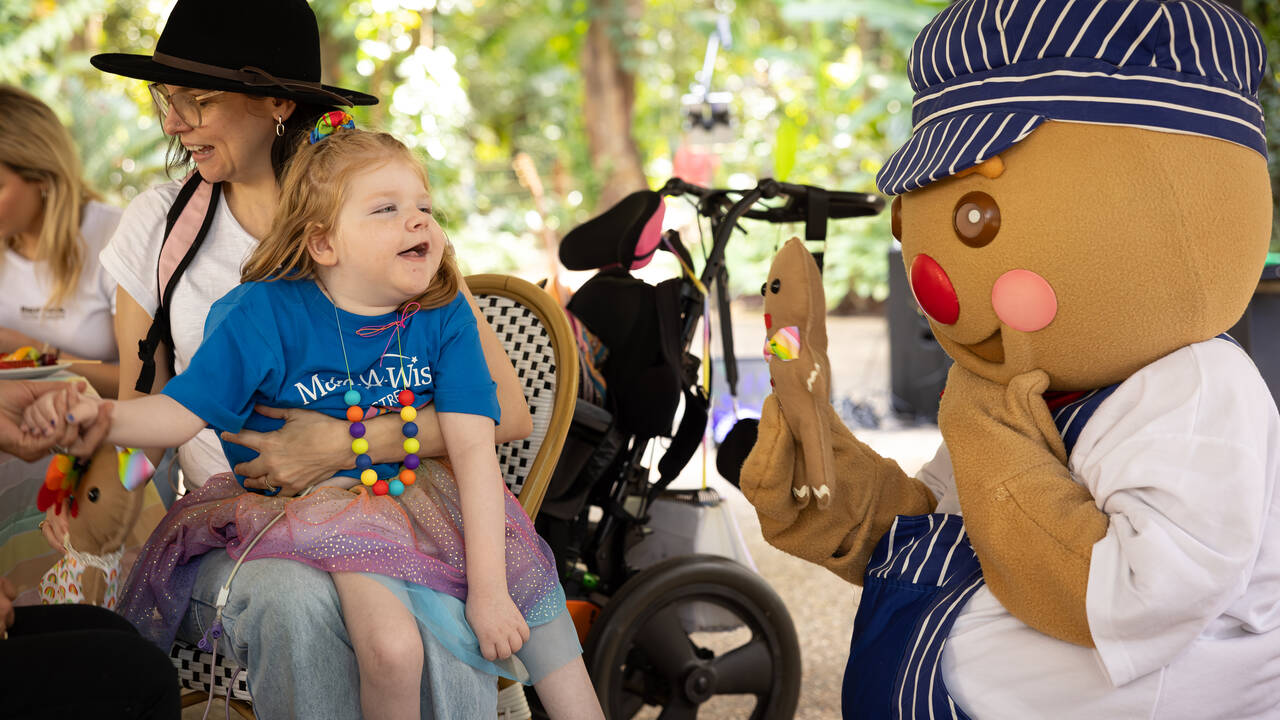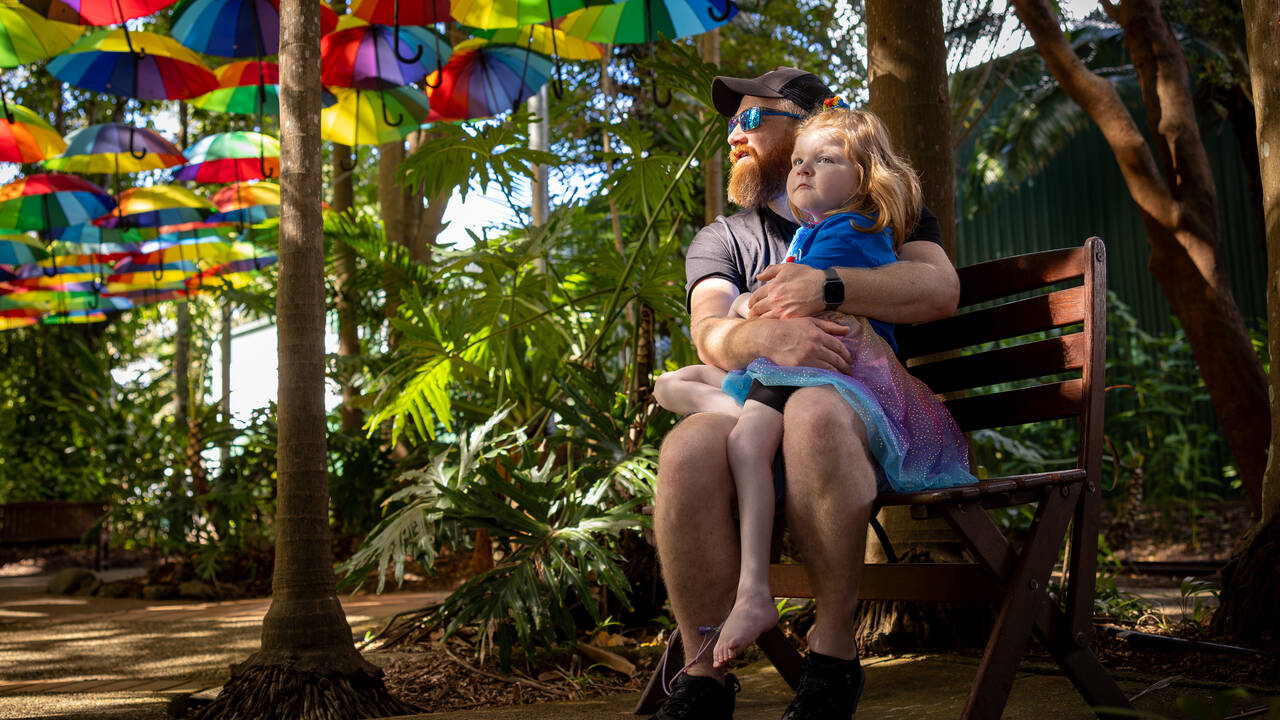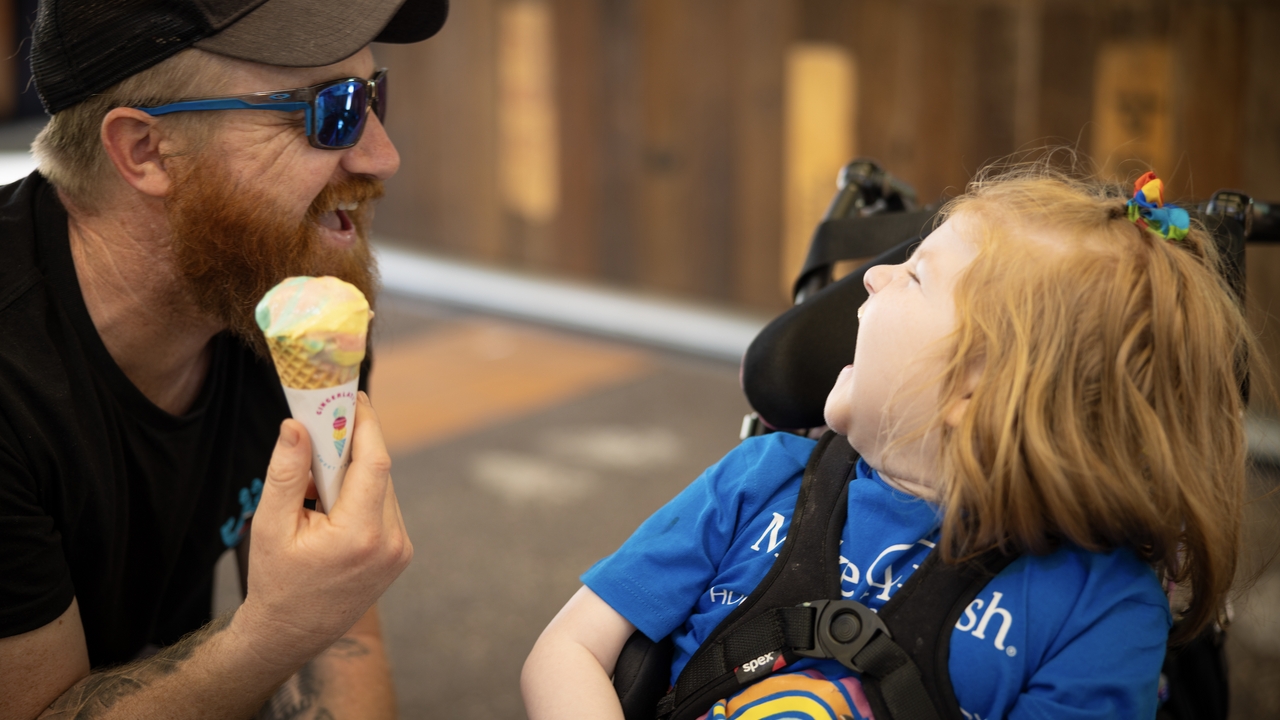 Find out more below about how you can support the 900 wish kids currently on their wish journey.