Kael's super wish comes true
Four-year-old Kael captured the hearts of the nation when his wish to meet his favourite superheroes came true.

Meet Kael
Kael's wish was to meet his favourite superheroes, an incredibly fitting wish as he needed ongoing superhero strength for his fight with acute lymphoblastic leukaemia (ALL).

Wishes have an impact from the moment kids like Kael start imagining what their wish might be. Knowing his wish was going to come true has been a weapon for Kael, getting him through his treatment and giving him strength to keep battling through the tough days.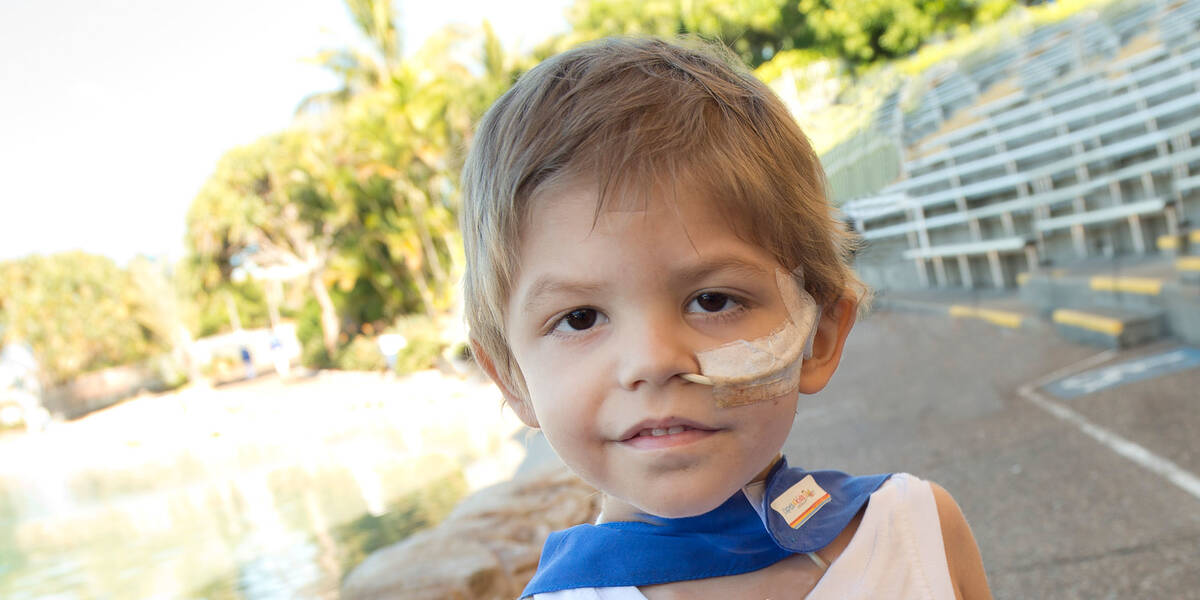 Superhero training
The journey to his wish coming true was made more exciting for Kael when he learned that he wasn't just going to meet superheroes – he was going to become one too!
Batman was called in to run 'superhero training' for Kael, passing on some top secret superhero moves to prepare him for wish day.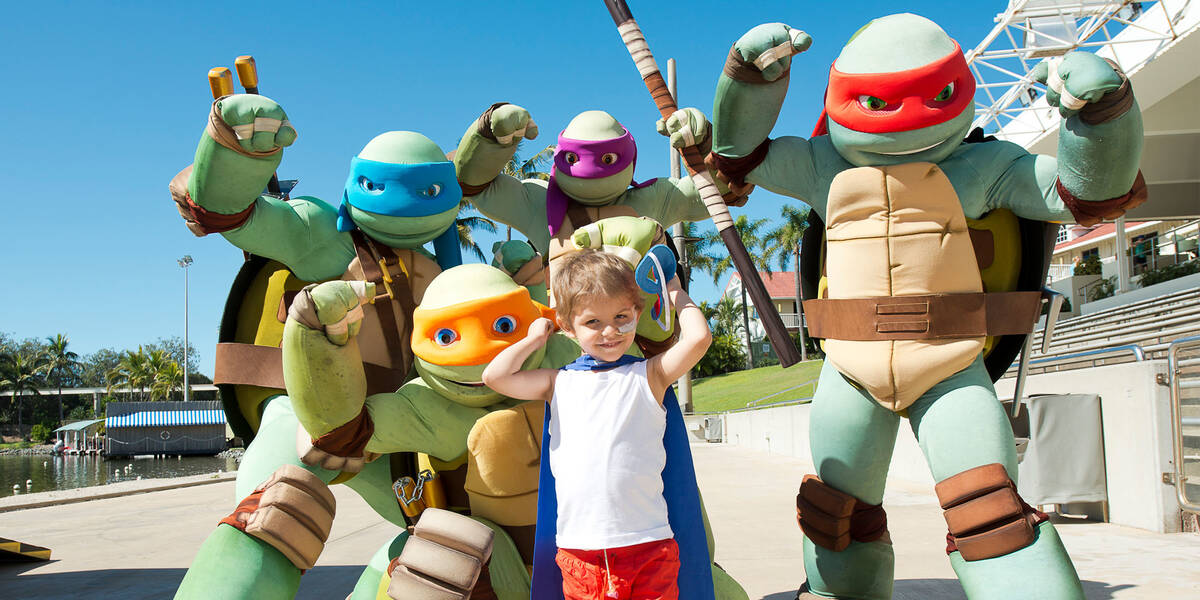 This is the best day EVER!

Kael
After each challenge he was presented with another item for his very own superhero outfit. With all super challenges complete, he now had a mask, cuffs, belt and a 'K' shield.
A custom made cape featuring touching supporter messages was the final and most special piece of the super puzzle, officially completing the transformation into our newest superhero – Super Kael!
The day culminated with Kael meeting all his favourite superheroes at Movie World – with Batman taking an excited Kael under his wing. Kael didn't waste any time showing the bad guys who's boss. When he spotted the Joker in the Movie World parade, Kael held up his shield and shouted "Joker you're going DOWN!"
By chance, Kael's wish came true in time for World Wish Day, the anniversary of the first Make-A-Wish wish ever granted.
Make more wishes come true
You can help other seriously ill kids like Kael experience a life-changing wish.
The Wish Journey
How a wish comes to life
Make-A-Wish volunteers visit each child to capture their greatest wish, getting to the heart of what kids truly want and why. This profound insight is part of what makes Make-A-Wish unique, giving children full creative control and helping to shape their entire Wish Journey.
Back at Make-A-Wish HQ, we partner with families, volunteers and medical teams to design the ultimate wish experience - and start rallying our partners and supporters to help make it happen.
In the lead up to the wish, we take each child on a journey designed to build excitement and provide a welcome distraction from medical treatment. Anticipation can be incredibly powerful, helping to calm, distract and inspire sick kids at a time they need it most.
When the moment finally arrives, children get to experience their greatest wish come true - it's everything they've imagined and more. Pinch yourself, and don't forget to take a breath and enjoy every precious moment!
Wish impact studies show that a child's wish lives on, long after the moment. A wish gives more than just hope – with an incredible and lasting effect on the lives of sick kids, their families and wider communities.