Dylan saves Perth airport
When this fearless 12 year old told us he wanted to 'save people' for his wish we knew we there was a new superhero in town!
Background
Meet Dylan
Dylan, a 12-year-old from WA, has been battling septo-optic dysplasia since he was born but that has never slowed him down. Dylan loves superheroes and when the incredible volunteers from Perth branch first met Dylan at his home, they said he knew exactly what his wish was.
He has always loved superheroes and he told them he just wanted to be able to "save people", like a real superhero.

Dylan loves planes and talked at length about being able to fly, so when our friends at Qantas heard about Dylan they thought they would be able to help his wish 'take-off'.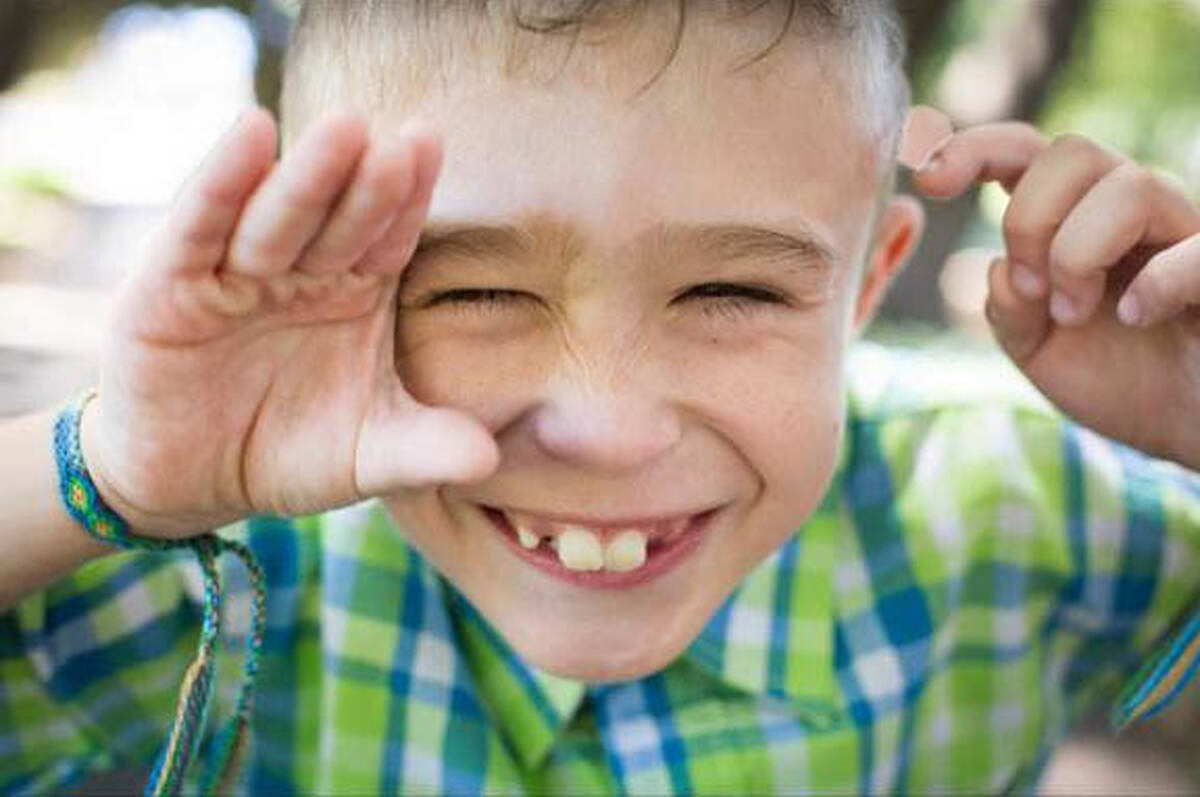 The wish
A wish to melt your heart
The team at Qantas partnered up with our wish team, working hand-in-hand for over 6 months to bring this wish to life. The wish effect was in full swing as amazing organisations like BP, Network Aviation, the AFP, and Perth Airport joined the wish force, delivering the epic superhero showdown of Dylan's dreams.
In the run-up to the wish, Dylan received news reports of unexplained 'freezings' happening right across Australia. At Make-A-Wish we were inundated with videos and images from businesses, community groups and supporters across the country who sent in their evidence of the Ice Man on the loose. Ice Man's suspicious tag was also appearing on oOh! Media billboards in metro areas across the country. So of course we had to let Dylan know that it was time to get into training.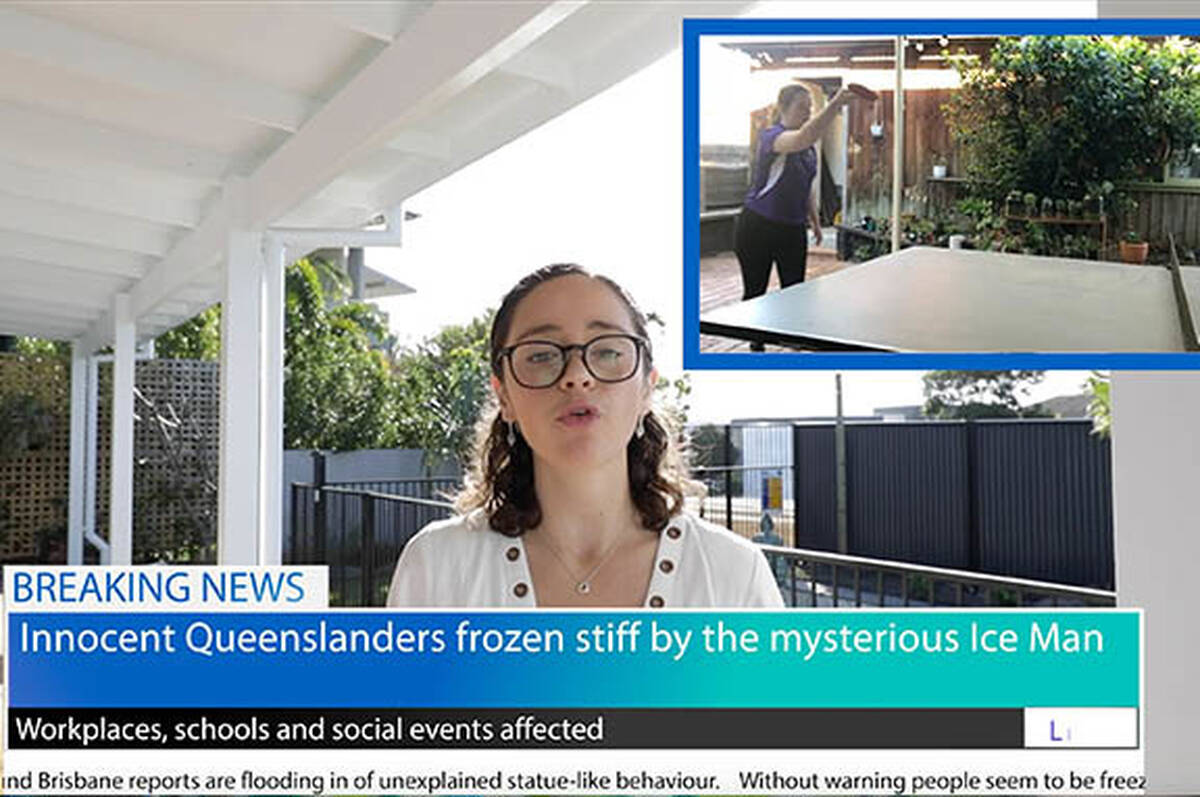 Gift A Wish this Christmas
Give the gift that gives twice. Choose a wish, donate and receive a video or card to share with your loved ones.

Wish day
An Icy adventure
In anticipation of his wish, Dylan has a number of superhero tasks to complete. All designed to keep him positive and excited and focused on his future adventure.
Dylan arrived at Perth Airport to find a trail of frozen passengers, crew and ground staff that all needed Dylan's super x-ray warming power to save them. As Dylan followed in Ice Man's footsteps he found himself aboard a frozen Qantas Link plane. After thawing out all the passengers Dylan got to work on helping the plane to fly.
After a brief flight around the skies of Perth, Dylan returned to the tarmac for his final showdown with Ice Man. He was then invited to the Qantas lounge to celebrate with his friends and family.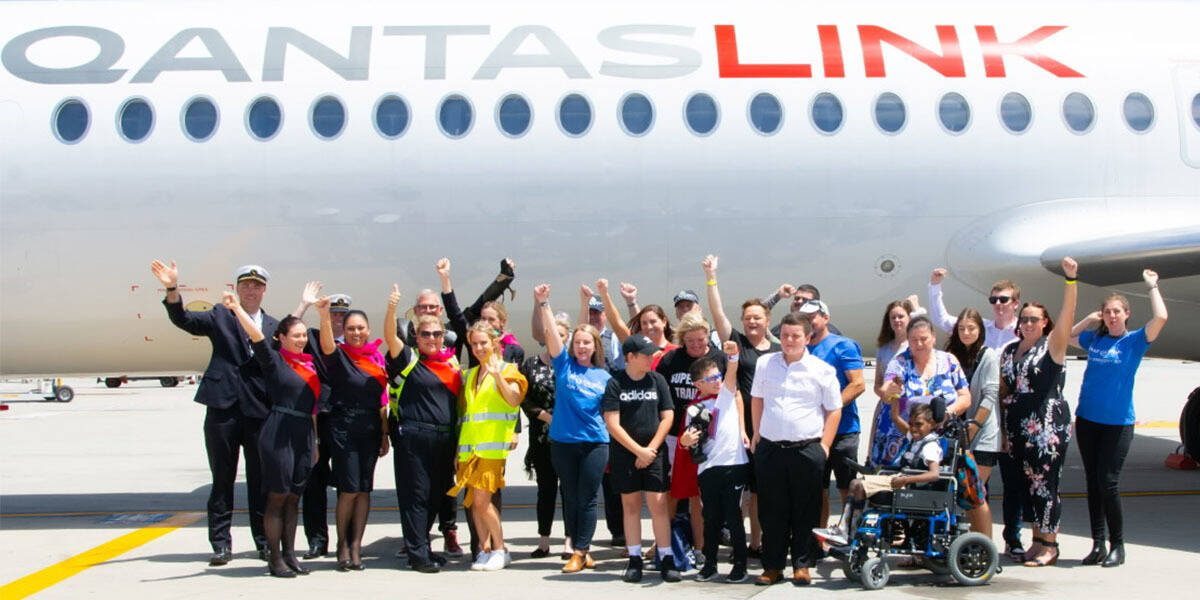 Wish effect
A heart warming memory to cherish
The level of support for Dylan's wish was unprecedented and Dylan felt the love and support from total strangers across the country, who took the time to show that they cared about his wish. His mum Lorraine told us "Dylan's confidence has grown and grown throughout the experience".

"He will always be a superhero," Lorraine said at the end of Dylan's big day.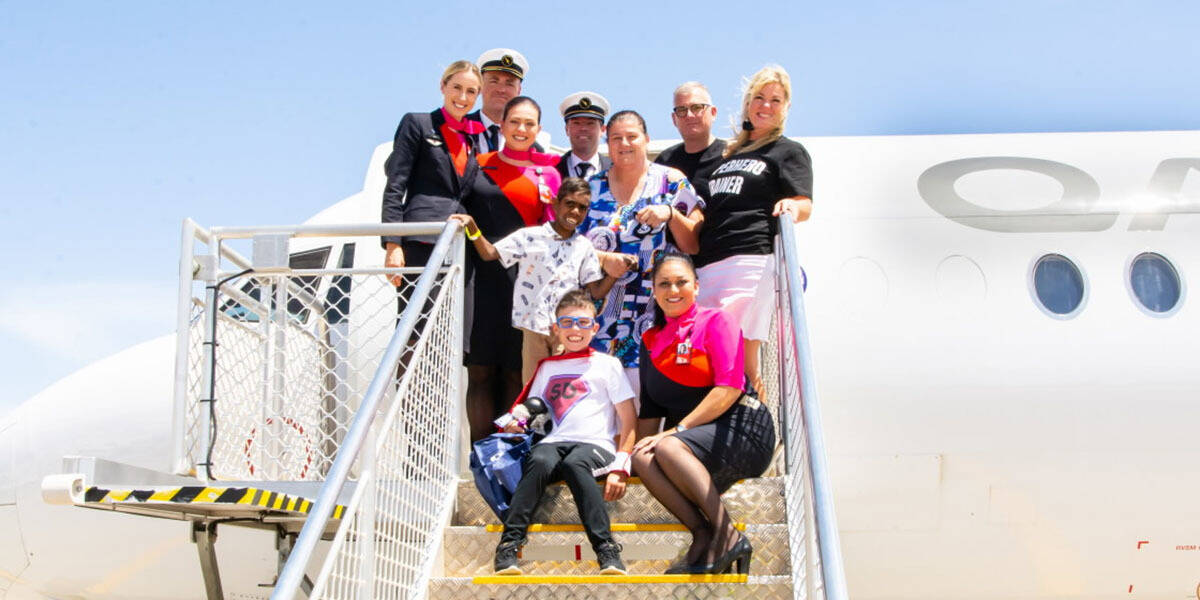 "Dylan's confidence has soared along the journey"

Lorraine

Dylan's mum
Make the impossible possible this Christmas
Despite being one of Australia's top 20 most trusted charities, we don't receive government funding. Please give what you can - every dollar counts.
The Wish Journey
How a wish comes to life
Make-A-Wish volunteers visit each child to capture their greatest wish, getting to the heart of what kids truly want and why. This profound insight is part of what makes Make-A-Wish unique, giving children full creative control and helping to shape their entire Wish Journey.
Back at Make-A-Wish HQ, we partner with families, volunteers and medical teams to design the ultimate wish experience - and start rallying our partners and supporters to help make it happen.
In the lead up to the wish, we take each child on a journey designed to build excitement and provide a welcome distraction from medical treatment. Anticipation can be incredibly powerful, helping to calm, distract and inspire sick kids at a time they need it most.
When the moment finally arrives, children get to experience their greatest wish come true - it's everything they've imagined and more. Pinch yourself, and don't forget to take a breath and enjoy every precious moment!
Wish impact studies show that a child's wish lives on, long after the moment. A wish gives more than just hope – with an incredible and lasting effect on the lives of sick kids, their families and wider communities.