Phoenix has lived with a critical illness nearly all his life.
Your donation today can help his wish come true and turn him into the superhero we know he is.

Give now
Phoenix's story
Gut-wrenching news
Even though he was born with mild hearing loss, Phoenix seemed healthy and well. As a baby, he was growing and reaching all his milestones.
Then, when he was two and a half, doctors noticed a problem with his vision. He was sent for genetic testing. Phoenix's mum, Faune, remembers that terrible day.
"They took us into a room, and there were six doctors. I thought, 'Why are there so many doctors?' I had this horrible feeling in my stomach."
That's when everything changed forever. Faune was given the worst news she'd ever heard. Phoenix had a very serious condition called infantile Refsum disease.
"They said one day he'd be completely blind. He wouldn't make it to the age where he would have children. Children with this disease don't live past their 20s...After that, I didn't hear much else. It was gut-wrenching."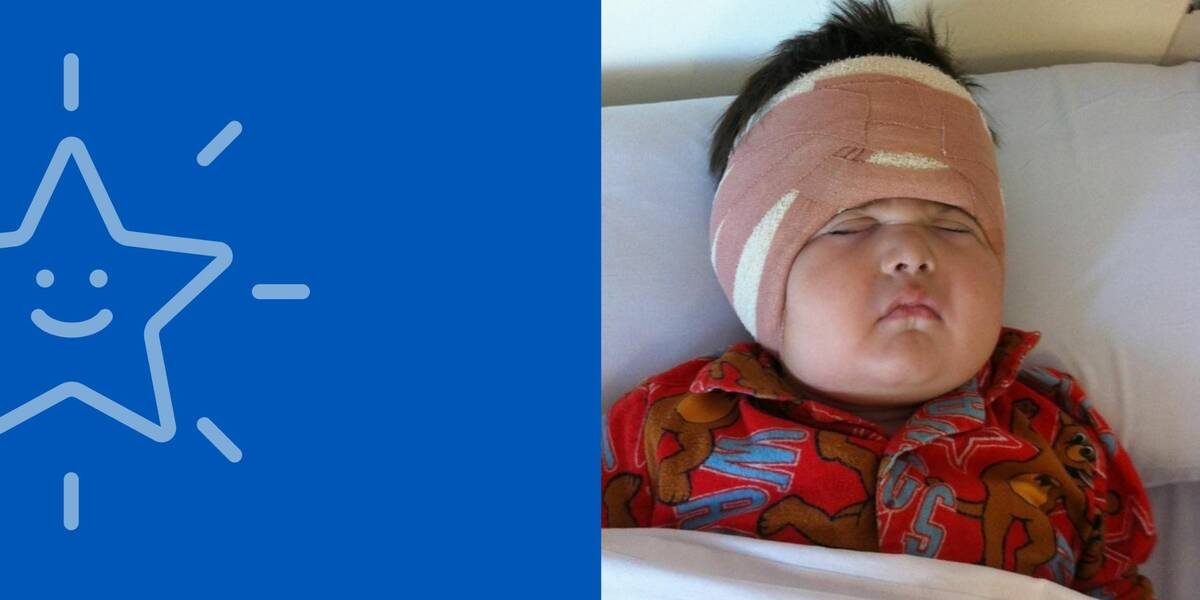 Phoenix faces challenges every day
Faune still remembers the crushing blow of that terrible diagnosis almost a decade ago.
"I felt a loss of what his future would be. They said he would never read or write and will end up in a wheelchair in the last few years of his life."
Today, Phoenix is 11 years old, but he has the cognitive abilities of a 5 year old. Combined with his hearing loss, this makes it hard for him to communicate and be understood, which affects his confidence.
Every day, he faces so many challenges. He's lived with cochlear implants to help him hear since he was two years old. He has tunnel vision and no depth perception, which means that he often trips over – and his eyesight is getting worse.
What's really heartbreaking for Faune is that she has no choice but to watch her darling son get sicker.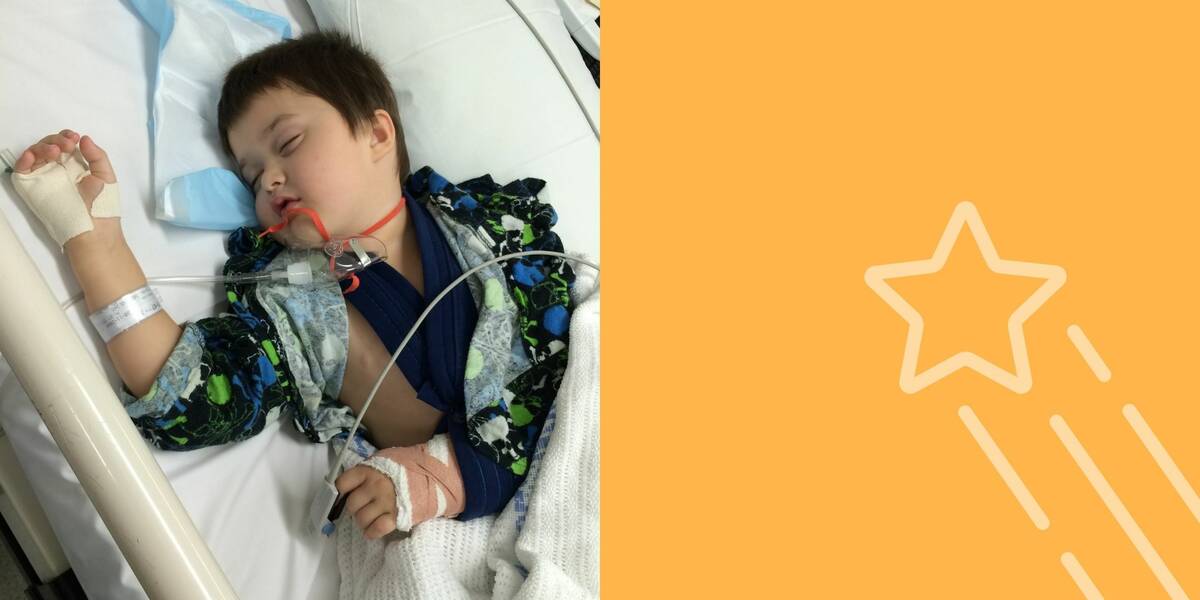 Because it's progressive, it just builds up and takes more and more of his life. There is nothing we can do to help.

Faune

Phoenix's mum
Over 800 children like Phoenix are waiting for a wish, this tax time you can make wishes come true
Please make a tax-deductible donation before June 30 to help wishes come true for kids like Phoenix.
A little superhero
Yet, despite all the challenges Phoenix faces - against all the odds - he is a happy, cheerful and kind boy who loves meeting people and especially animals.
"He absolutely loves animals – in particular, cats and dogs. Every time he sees a dog, he will run up and give it a cuddle."
Phoenix loves imaginative play, too. His favourite thing of all is to play superheroes. And his wish is going to take this to a whole new level.
With your help, Phoenix will spend the day with his favourite superheroes. He will become the Hulk and go on a mission to rescue Iron Man's kidnapped dog. It will be a truly amazing day of fun and adventure combining Phoenix's love of animals and superheroes – and something he'll always remember.
But it won't just be a fun day out. Phoenix's wish will have a huge impact on his happiness and wellbeing. It will bring him – and his whole family – some much-needed joy and hope and have an uplifting, positive impact that will last well beyond the wish itself.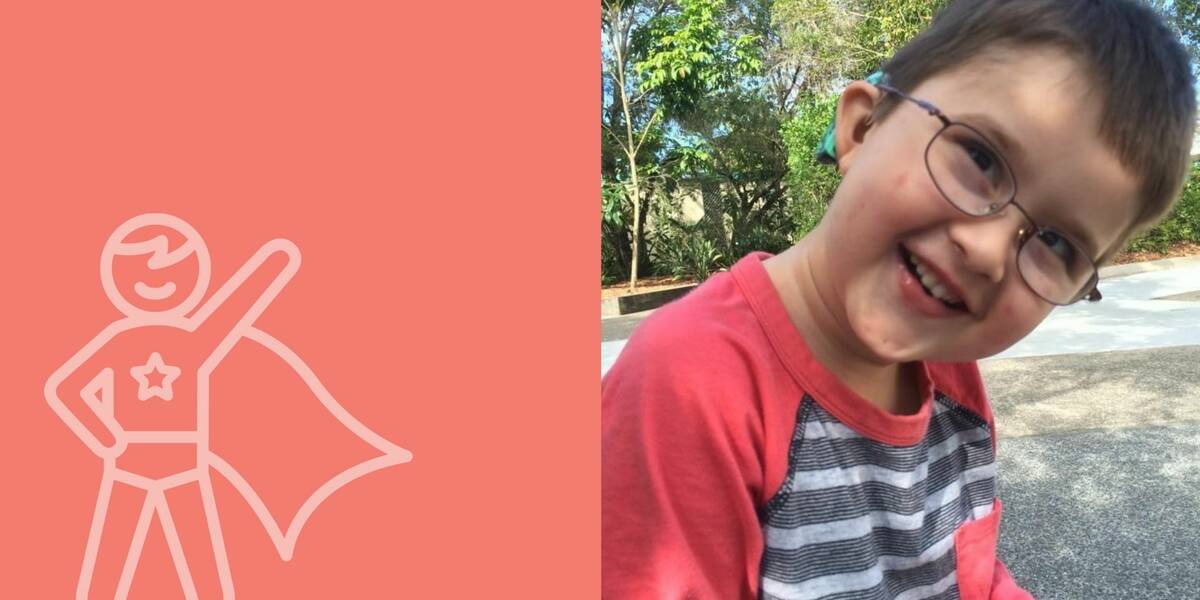 Phoenix is so excited about his wish – and so is Faune.
"I smile just thinking about how much he's going to love it. I didn't tell him about the wish until three weeks before it was supposed to happen, so we could create a countdown. Every morning he would cross out another day."
That sense of anticipation is such an important part of a child's wish journey. It's given Phoenix a rare chance to get excited and hopeful about the future.
"Every day, every hour, Phoenix was asking, 'How long? When's it happening?' And then COVID-19 hit."
Can you imagine what a devastating blow it was when we had to postpone Phoenix's wish because of COVID-19?
What's really upsetting is that Phoenix is just one of 800 critically ill children whose Wish Journey has been delayed because of the pandemic. It's now absolutely vital that we make wishes come true for these kids.

His wish will be a day all about him. A day where everything he loves is all around him. A day where everyone comes together for him and celebrates his life. He will just love it. He will have so much fun.

Faune

Phoenix's mum
Faune says, "He hasn't had anything to really look forward to before because he doesn't really have any proper friends. Everybody loves him, but he doesn't get invited to anything so, for him to have a day just for him is going to mean absolutely everything to him. He is going to be so excited."
What's more, Faune can tell that it will be an important healing experience for the whole family. On the day, Phoenix's older brothers, 13 year old Nate and 9 year old Kai, will join in the fun and help with the hunt for Iron Man's dog:
"It will be nice to create those memories with him and his brothers. The wish will mean so much to us, to bring us back to what really matters. It will slow us down. It's something that is purely Phoenix but also something that we will remember once he's gone, that we can share as a family."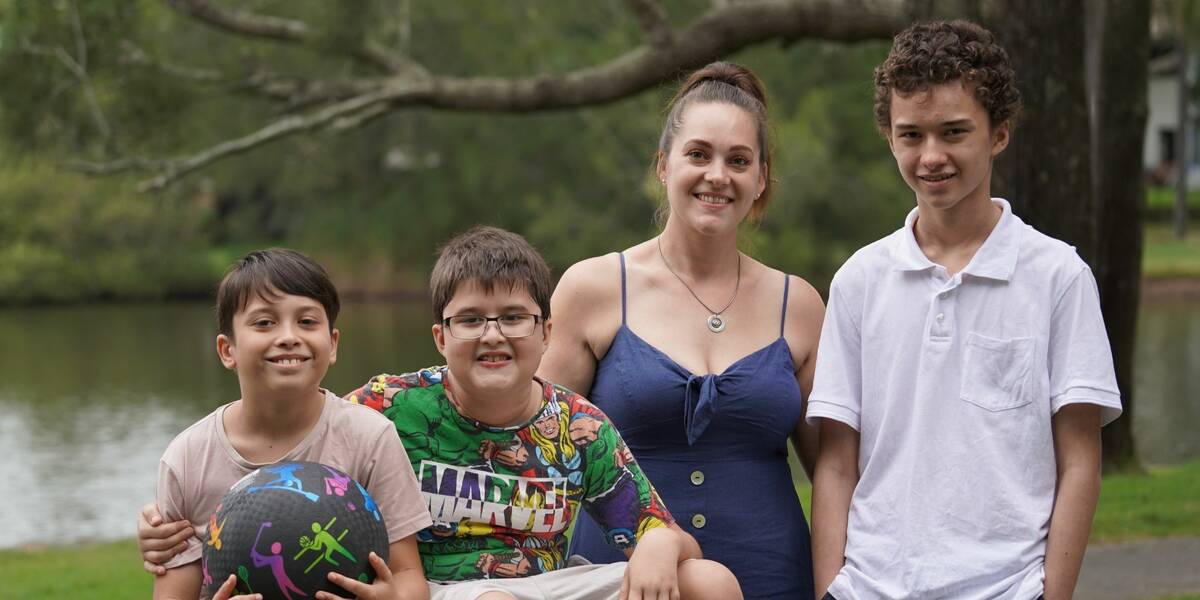 Your impact is incredible
All of our wishes are carefully planned and delivered to have the biggest impact on our children and their families. And Phoenix's superhero themed day will be no exception.
Your wonderful generosity can change lives. Faune knows exactly how crucial your support is:
"It really does make a huge difference – not only for the child, but for the family. It allows a family to make memories, and it allows the child to feel a bit of brightness in what can often be a very dark time for them. It helps them carry on, having something to look forward to before the wish. And after the wish, it's something bright for them to hold on to."
Please will you make a donation before June 30 to help wishes come true for children like Phoenix? Phoenix and more than 800 other children are waiting for their wish to come true.
Make a tax-deductible gift before June 30 and be a superhero for kids like Phoenix.
Give now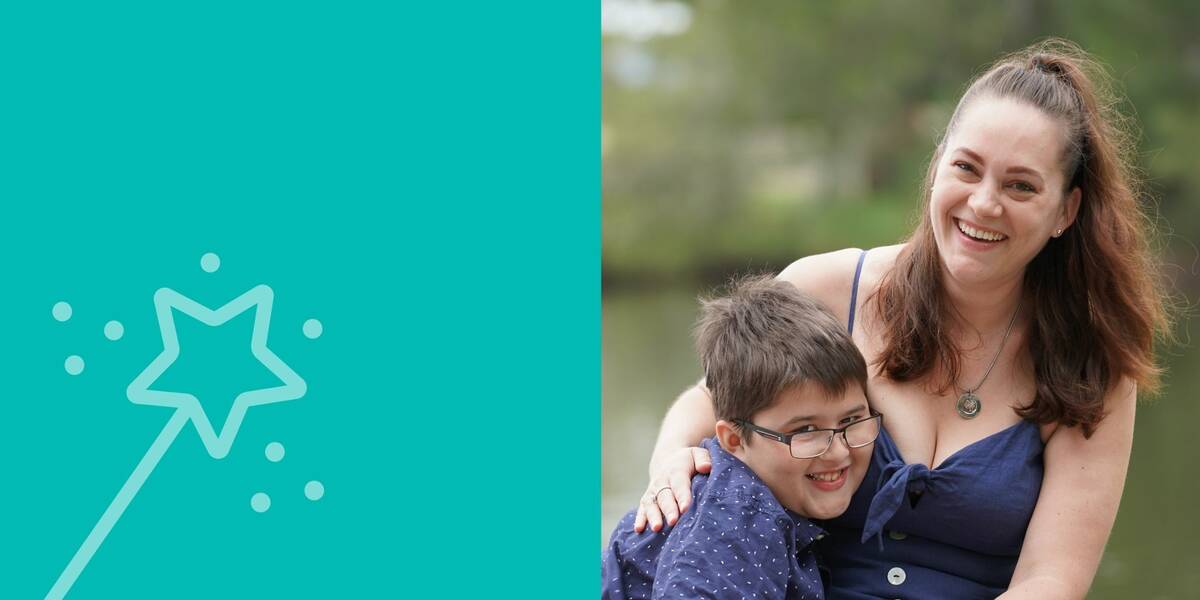 Make a tax-deductible gift before June 30
Every dollar counts. Wish kids like Phoenix need your support.