Behind The Wish - Trish
Meet Trish Thomson - a magnificent Make-A-Wish volunteer of 12 years.
As part of the Cairns Branch, Trish has been pivotal in many wishes coming true in Far North Queensland.
Behind The Wish is our series of inspirational reads diving into the everyday superheroes involved in creating life-changing wishes.
SCOTLAND START
From the cold to the heat
I was born in Glasgow, Scotland.
At the age of seven, my family and I made the move to Darwin. It was a shift from the chilly Scottish winters to Darwin's wet season.
I remember experiencing a great deal of prickly heat due to the dramatic temperature contrast.
Several years prior to our move some of my mother's side of the family had already relocated to Darwin. Sadly, my grandfather had passed away a year before our migration, motivating my mum's desire to be near my gran, as well as her sister and brother.
I don't think I had much trouble settling in and making friends as everyone wanted me to talk all of the time because of my Scottish accent.
I did most of my schooling in Darwin and went to college to complete my business studies.
I worked for the NT Government for a few years between Darwin and Alice Springs and then worked in a couple of different law offices for about six years in Newcastle and Darwin.
TRAVELLING AUSTRALIA
Couple marry and settle in Cairns
In 1989 I got a job out in the mines and that is where I met my wonderful husband, Dave. We have been together for 33 years.
Following a three-year period working in the mines, Dave and I relocated to Perth. During this time, we were expecting our first child, a daughter named Alexandra, who was born in South Perth.
After a year, our journey took us to Katherine in the Northern Territory. There, Dave pursued a mining career while I took up a position at the Katherine Police Station.
The subsequent year saw us moving once again, this time to Gove, where we welcomed our second child, a son named Sean.
We made Gove our home for 11 years. During our time there, I undertook studies in IT at Charles Darwin University.
This led me to become a part-time lecturer and later to a position in the IT Department at Nhulunbuy High School.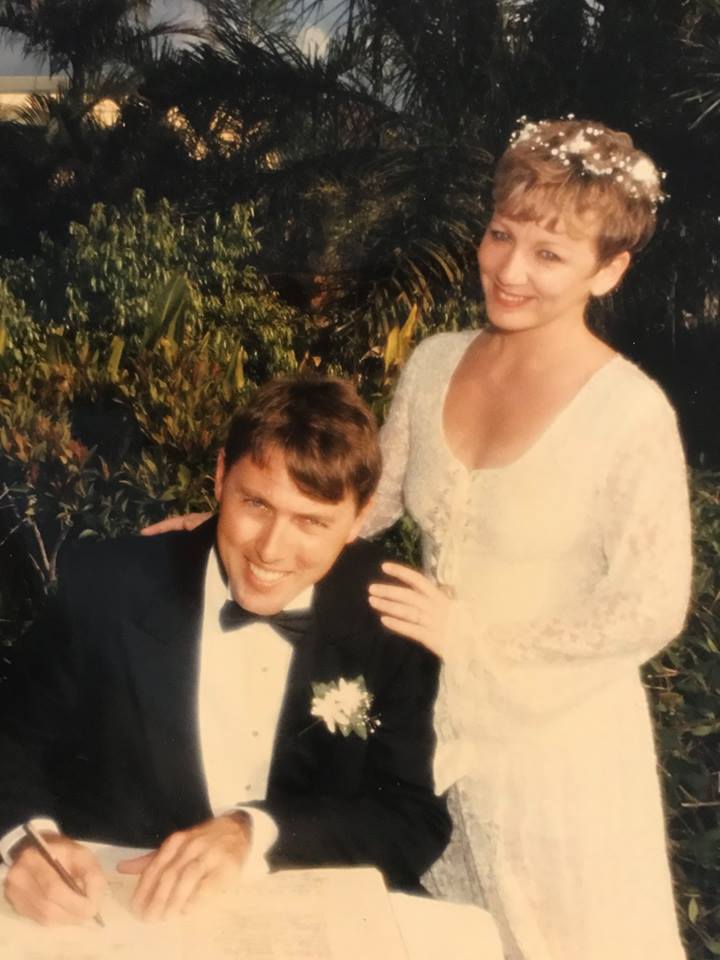 In 1996 we moved over to Cairns where we lived for 10 years.
We have since moved up to Lake Barrine in the Atherton Tablelands. We have 5 acres up here and we just love it.
NEW CHAPTER
Building a family - and a business
We have two children, Alexandra and Sean (pictured below).
Alex, 30 is a nurse. She works at the Queensland Children's Hospital in ICU and the Princess Alexandra Hospital in emergency. Sean, 28 is a physio and works as a Commercial Representative at Akunah in Brisbane. They're both with wonderful partners.
When my husband Dave and I moved to Cairns, we bought into a business, Smart Staff International, that one of our friends had started in 1996. It's a safety consultancy business. We have our main office in Perth.
But Dave and I have a little office up here as well. We employ about 35 people. I look after all the IT/HR side of our business.
COVID really slowed things down with our business but thankfully in the last year things have really started picking up.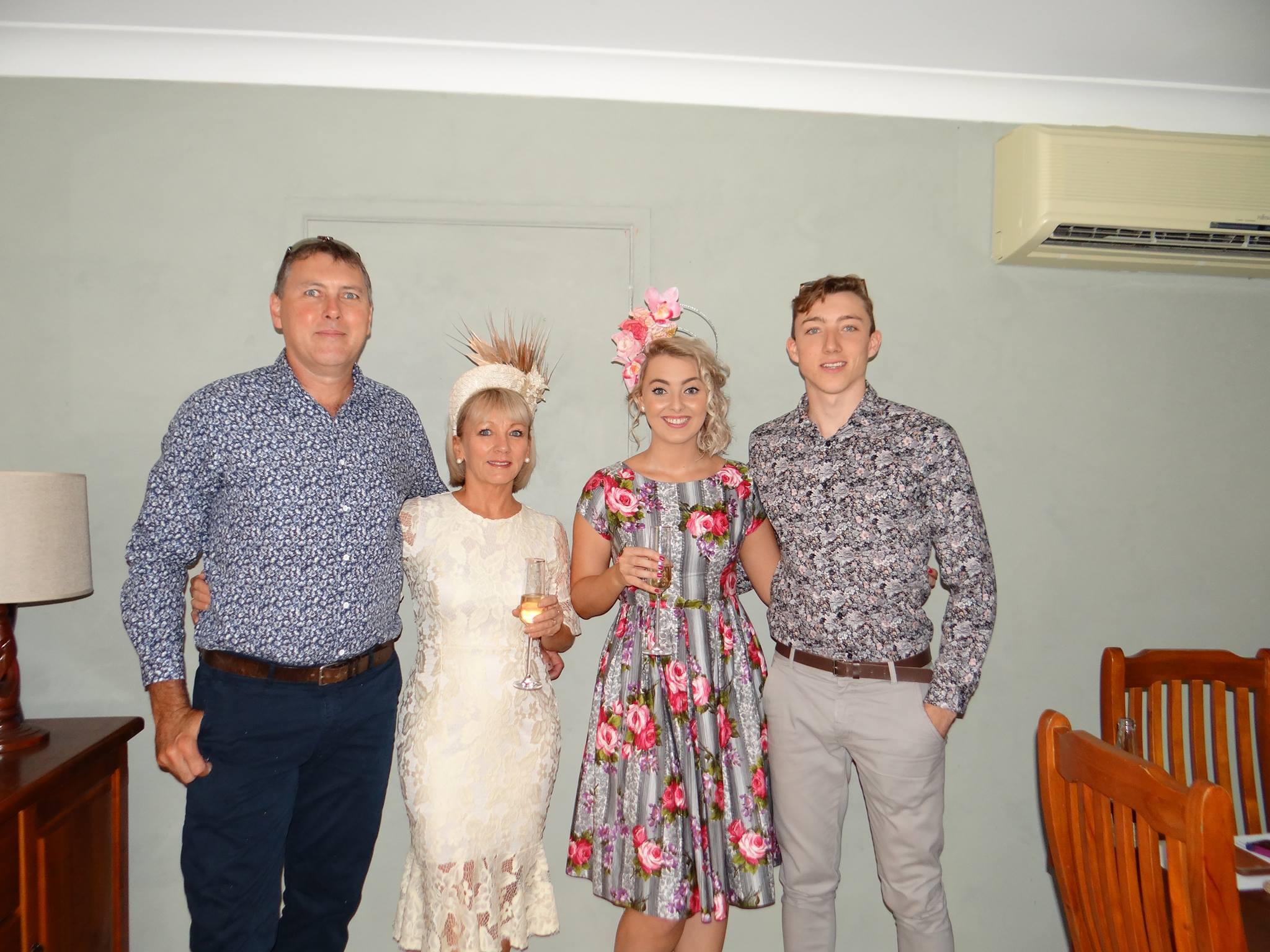 When we moved to Cairns, I did voluntary work for the Red Cross.
I served on the outreach team, which occasionally required me to travel and be away from my family. Balancing this with my husband's work-related travels became challenging.
In response, I searched online for another charity and came across Make-A-Wish.
I really loved the idea of being able to help the kids and their families.
My daughter, Alex, also became part of the Cairns Branch, contributing for several years before moving for Brisbane to pursue postgraduate studies.
Having Alex actively involved was truly wonderful; she has tons of character and a genuine love for children.
Over about six years, I served as the Wish Granting Coordinator.
Subsequently, I assumed the role of President for four years and now hold the position of Vice President. Engaging with Make-A-Wish's young beneficiaries and their families is something I hold in high regard and brings me so much joy.
FUNDRAISING
Raising money all sorts of ways
Our Cairns Branch team is truly exceptional.
Joe Vella served as our President for an extended period, and he consistently demonstrated his unwavering dedication.
Right now, he's on a leave of absence, and we are hoping to persuade him to come back.
One of Joe's notable contributions was coming up with the Wax for Wishes initiative, a collaborative effort with Make-A-Wish that ran for a couple of years.
Through this initiative, we raised more than $20,000. My nephew Pat Deamer participated in the wax (see picture below with Joe).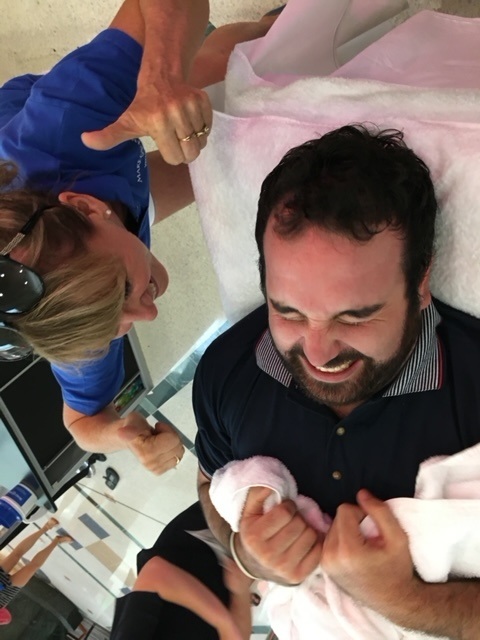 Our fundraising efforts have encompassed a wide range of activities, from Bunnings barbecues to the annual Salt House quiz nights.
We have also been involved in events like Christmas market gift wrapping.
More recently, we received communication from the Brothers Leagues Club in Cairns.
They've expressed their intention to contribute $1 for each goal they score throughout the footy season, which they estimate will amount to around $10,000 p/a.
It's truly heartening to witness clubs like this getting involved with Make-A-Wish.

WHITE WISH
The day snow came to Cairns

My all-time favourite wish was a little girl who was five and had a brain tumour so she couldn't fly. Her dream Wish was to see the snow, a wish that posed a unique challenge in Cairns.
So, we brought snow to Cairns.
We started on a remarkable journey to fulfill her wish to create a snow-filled wonderland in Cairns.
A snow machine was secured, and a considerable amount of artificial snow was transported from Melbourne.
With the support of dedicated volunteers and friends, the snow was expertly mixed using cement mixers.
In the lead-up to the event, everyone contributed to making snow chains, which we hung on the magnificent fig trees at the botanical gardens.
The day of the wish was truly extraordinary.
The little girl was collected by none other than Princess Elsa from Frozen, who arrived in a limousine. She was then brought to the botanical gardens where we played songs from the movie Frozen.
The faux snow was in place, and the snow machine was in full operation, immersing Fiona in a world of enchantment.
The moment she entered the scene, her face radiated pure joy, it was truly magical.
The entire afternoon was spent with her family and friends, enjoying the snow.
This wish left a profound impact on everyone involved.
Several months later, the girl's father shared the heart-breaking news of her passing.
He revealed that she had carefully packed a suitcase with all the Make-A-Wish items, intending to take them to heaven with her. This news left us all deeply moved and saddened.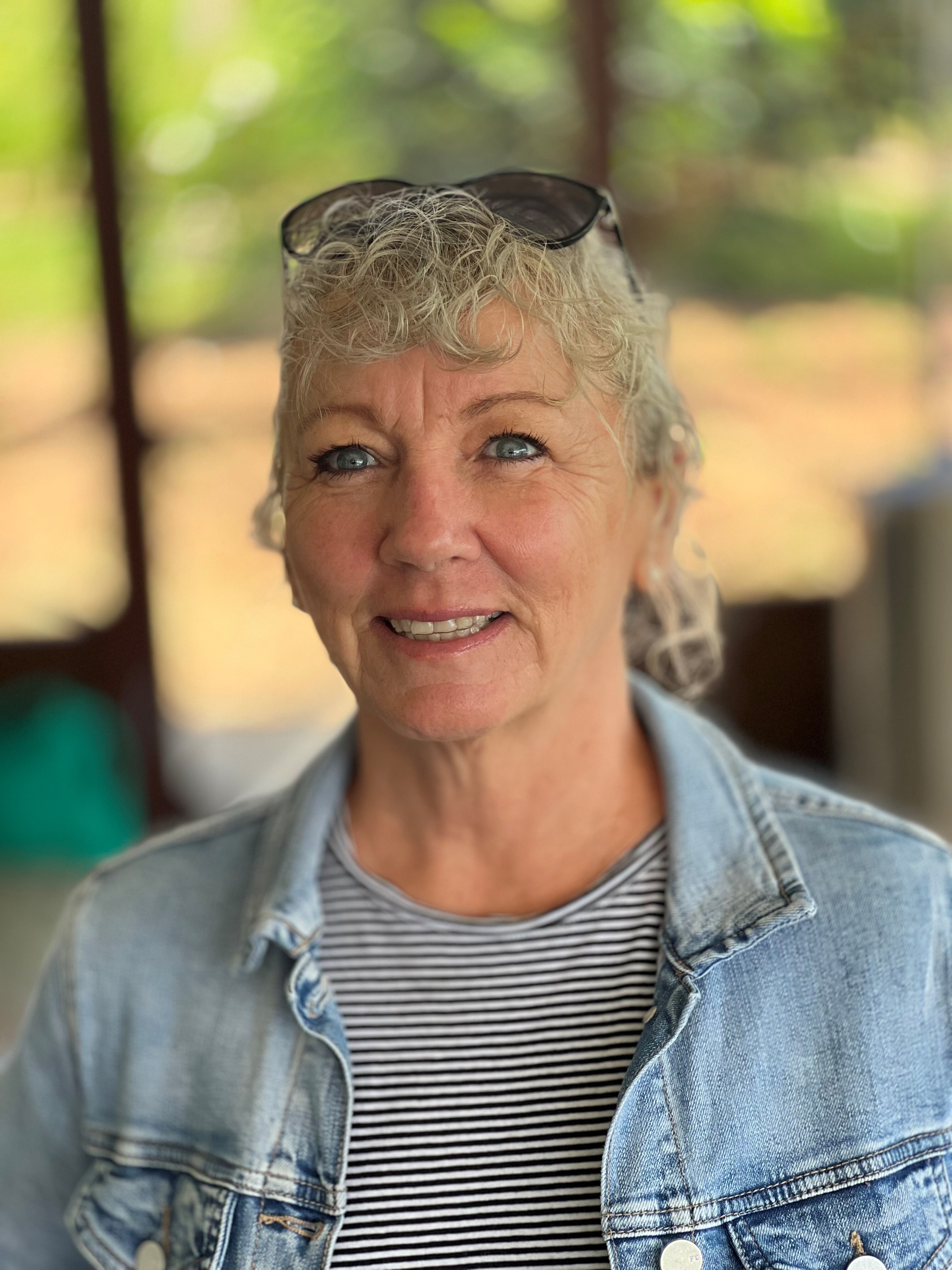 We once had a young girl with a passion for the Lord of the Rings series. Her ultimate Wish was to visit Hobbiton.
To present her wish, we orchestrated a special presentation by hosting a Lord of the Rings-themed party at the Botanical Gardens.
In attendance were her friends and family, who all dressed up to honour the occasion. The wish was truly spectacular. The caterers did a wonderful job presenting all of the food as well.
We are acutely aware of the challenges the wish families are facing – their lives are filled with immense stress.
While meeting with the children and their families, I make a conscious effort to remain composed, though I admit that sometimes, after our interactions, I find myself crying as I drive away.
The sense of anticipation tied to the wishes plays a crucial role in uplifting spirits.
Often, it could be a year or even longer before we can fulfill their cherished dream Wish.
During this period, it's vital to keep them engaged and assure them that they are not forgotten.
The most challenging period we faced was during COVID, when we were unable to engage in face-to-face interactions with the kids.
This was really hard, and I'm relieved that we're now seeing positive progress beyond those tough times.
PERSONAL DEVELOPMENT
'You don't sweat the small stuff'

Something you always observe with wish parents is the love they hold for their children.
The majority of them are willing to make any sacrifice for their child.
Many even pause their work for extended periods, dedicating themselves to being by their child's side during treatment.
And when we do home visits, they're always holding their kids and there's always just so much love.
In most cases we don't have much to do with the families after the wish.
But you do get to see some of the families simply because you know that some of them know your friends.
Collaborating closely with these families and witnessing the challenges faced by their ill children is a powerful reality check.
It alters your perspective on life, causing you to prioritise and not overly fret about minor issues. You don't sweat the small stuff. This shift in mindset has become a significant aspect for me.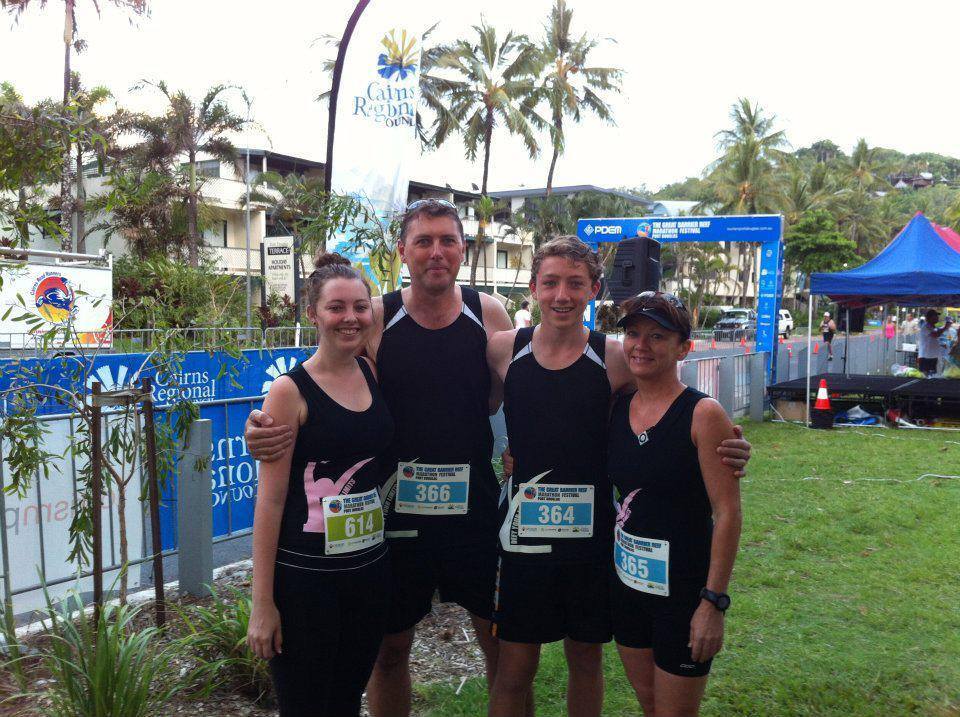 A few months back, I had the privilege of delivering a presentation to a 17-year-old who was in the process of getting his pilot's licence as his wish through Make-A-Wish.
His gratitude, as well as that of his wonderful family, was truly touching.
During our interaction, he expressed his eagerness to contribute in return, mentioning that he would gladly speak at events to share how much this wish meant to him.
In these moments you feel like something inside you is lighting up and it's just so lovely.
The memory and sincerity of his words almost brings tears to my eyes.
It's these heart-warming responses that motivate me to continue my work with Make-A-Wish.
I'm always willing to engage with those who are curious about our organisation.
Sharing some of the wishes I've been involved brings out deep emotions in people.
As a result, they often want to get involved themselves, saying, 'Yes, I'd like to contribute to that.'


Trish has been proudly volunteering since 2011