Behind The Wish - Sylvia
Meet Sylvia Rouleston - an amazing Make-A-Wish volunteer of 17 years.
Sylvia was the driving force behind the start of the Hobart Branch in 1992, setting the Branch up for the success it is today.
Behind The Wish is our series of inspirational reads diving into the everyday superheroes involved in creating life-changing wishes.
HOBART ORIGINS
Five ladies with a plan
I remember there was one of the girls, Lynn Shegog, who had her daughter's wish granted by the Launceston Branch of Make-A-Wish because there wasn't one in Hobart. And as a result of that, she got together with a couple of her friends – two other ladies – and said, 'wouldn't it be good if we could start a branch in Hobart'.
So, they ended up with I think five ladies and they hadn't a clue what to do. In those days the Launceston Branch was very forthcoming about how to go about it and Lyn was the one who got the girls together.
They couldn't do anything until they got some money so they decided to put a dance on.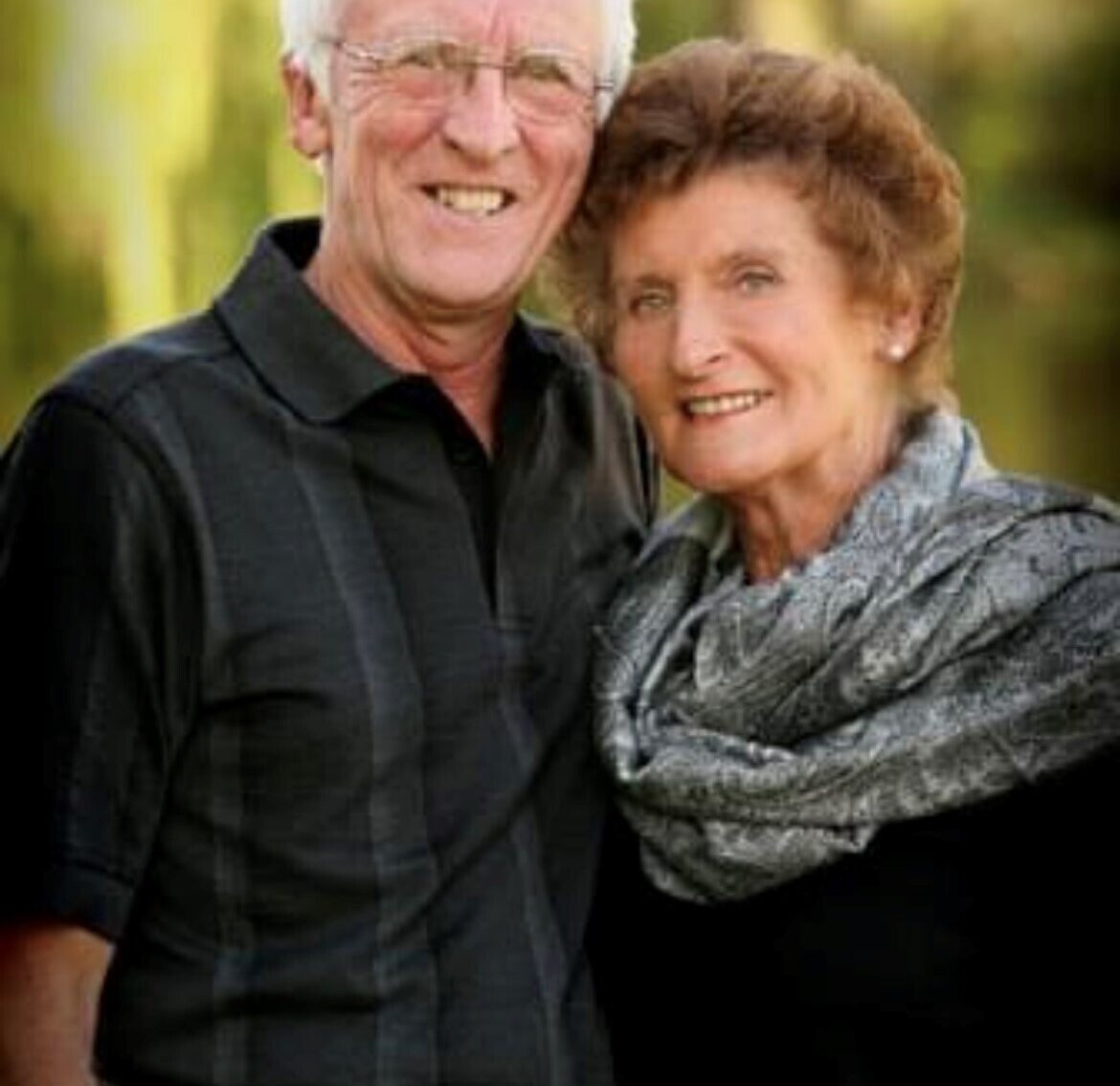 My husband Peter (pictured) was the convention and banqueting manager at Wrest Point Casino.
They approached him and he said for Make-A-Wish he would donate the room and all they had to pay for was the food.
So, they went ahead and had the dance and it was basically friends, family and extended friends and they got about 90 to 100 people together. They had a band playing.
My husband came home in the wee small hours of that morning and said to me 'they were a really nice group of ladies, I think you would enjoy joining them' and I said, 'I don't know, I don't think I have got time'.
He gave me the telephone number of one of the women and it was three or four weeks later and I found the number and I thought I would ring and find out about Make-A-Wish.
It was a woman called Christine Lucas. She told me when the next meeting was and I said I would go along and I did.
It was at that meeting that they had finally spoken to the only two people who worked at Make-A-Wish national office: one full timer and one part timer.
Two people in national office. There was a part time wish granter and somebody to man the phones.
I went along to this meeting and I came away the president!
It was very unexpected. It was the president of I didn't know what.
The president of nothing at that stage. I built up quite a good rapport with Terry, the wish granter at national office. And the woman there, I built up a good relationship with her.
They basically told me if we wanted to grant wishes we had to raise the money to cover the wish.

EARLY DAYS
Sausages, footballs and blankets
At that stage nobody in Hobart knew anything about Make-A-Wish.
So, we started trying to make money.
We eventually granted a wish, then we granted another wish. And more and more people got to hear of us. We gradually built from there.
It was 1992 and we had sausages sizzles, street walks with tins, football games with blankets for people to throw money in, anything for us to get money.
I was head teacher of food and beverage at the School Of Hospitality here in Hobart.
I think the reason they picked me as president was because in that particular time, I was a very big fish in a very little pond. I knew everybody in the tourism and hospitality industry.
We had our meeting once a month and slowly we gathered more volunteers over time and we built up a group of about 10. They were all excellent people, really willing to dig in and have a go.
Most of them had jobs and every single cent we raised we actually spent on a wish. The only thing we paid for was stamps.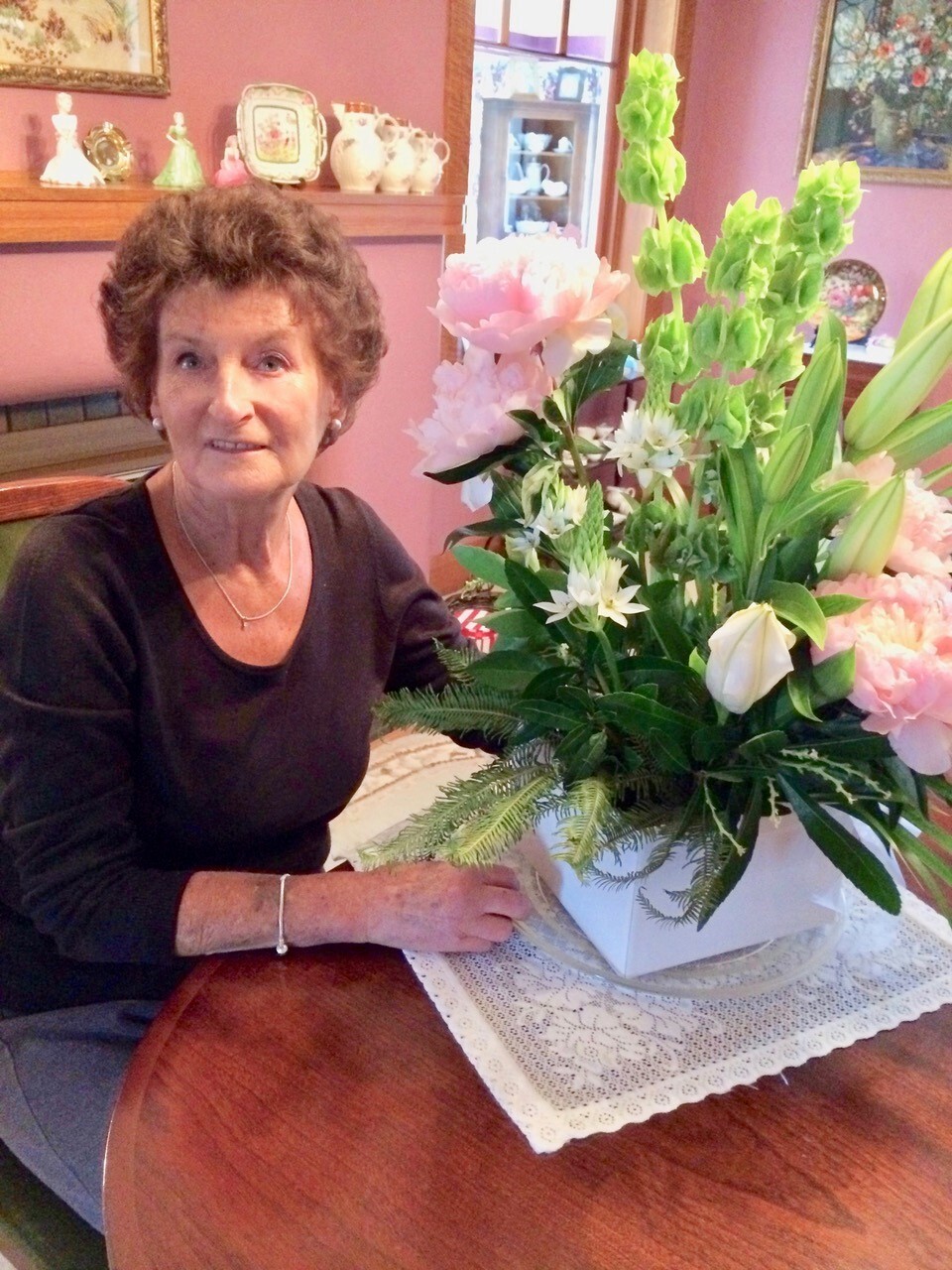 We had a room that we used to meet in which was in an old cottage next to the printing rooms of the Mercury newspaper.
The newspaper gave us the room for nothing. So, we had a base. That lasted for two or three years then they were going to set up a printing museum in the cottage so we had to move out.
Then the local council gave us a room in their fisheries department and I knew the manager of the casino and once we got booted out of there I went and spoke to him. I said we need a meeting room once a month for three hours and we haven't got money to pay for it.
He had heard of us by then, we used to have our annual ball at Wrest Point, and he said, 'ok you can have it'.
They were just setting up a new area in the downstairs foyer of the casino and he said, 'do you want a wishing well' and I said yes. They made a wishing well which was beautiful and once a year we would have all the filthy coins to count. We did anything we possibly could to make money.

MEETING BLINKY BILL
A lifelong friendship
It became my life. We even drove around in a car that we used to take on a wish drive every year with Make-A-Wish all over it.
That became the car we drove everywhere in so everyone in Hobart knew Make-A-Wish.
We used to call on Boral, the gas people, who used to be kind enough to donate a cylinder of gas for blowing up balloons or whatever.
One of the people who worked there became connected through Make-A-Wish and one of their drivers worked for Tas Bash and he was a bit disenchanted with Tas Bash, and he said would you like to get some of the drivers together and do a wish drive and of course I said yes.
They organised it and we ended up with about 18 cars and they were decorated, dragons and all sorts of things, we planned a trip and we would go to a different place every year. We would do this for about 12 years.
We would stay in some funny places, hotels or others being church halls. There was a band that travelled with us and they would play for the local community. And we would have raffle. And we used to raise quite a bit of money.
Robyn Moore came on several with us.
Being inducted into the Volunteer Hall of Fame was unexpected. I was proud but also a bit humbled, I must admit. I really didn't think I had done anything that amazing.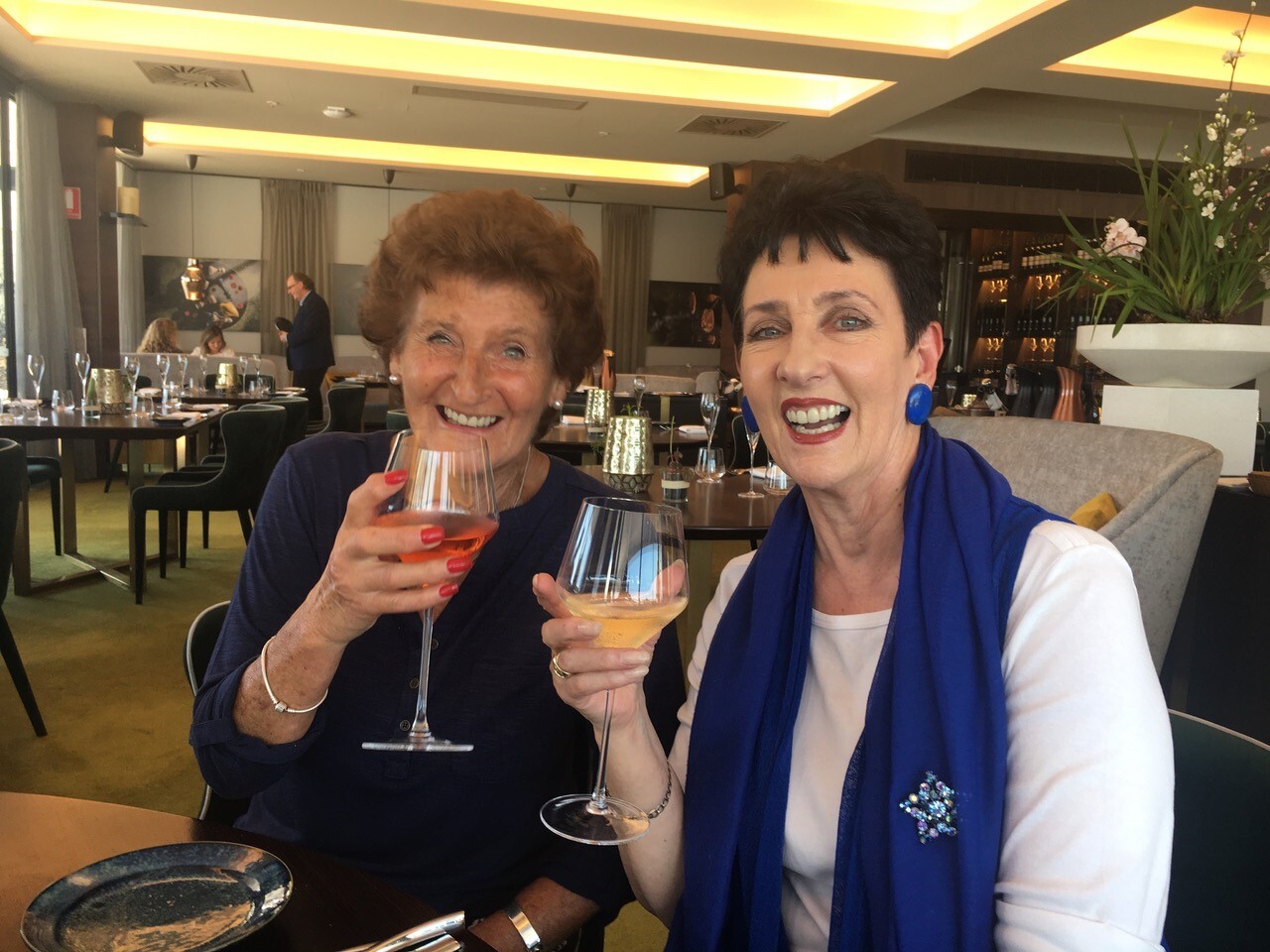 I first met Robyn very early on when we decided we would do a Walk For Wishes through all the streets in Central Hobart.
We wanted to do something to alert the public we were doing it.
I knew Rick Patterson at the ABC and I rang him and I said who is this woman who does Blinky Bill? And he said oh Robyn Moore.
And I said, 'how do I get in touch with her' and he told me. He said, 'she only lives in Sandy Bay'.
He gave me her telephone number and I did a cold call and told her who I was.
She did some tapes for us which the radio stations played in the voice of Blinky Bill. And anyway, the weekend came when we did the walk and we got a huge turnout.
We raised about $14,000 from two days walking the streets. We walked from Central Hobart, through South Hobart, North Hobart, CBD, along the river through Battery Point and Sandy Bay.
That was literally just shaking tins.
Robyn and I have been very close mates ever since that first telephone call. We just clicked.
We have got very similar personalities; we have both always been very passionate about Make-A-Wish.
Her husband and my husband get on really, really well. It's just a great friendship and I love her very very dearly.

SHREK WISH
'We bawled our eyes out'
One wish sticks in my memory because it was one of those moments somebody up there was looking after us.
We were contacted by the hospital in 2001. And there was a little boy, 6 years old, who had a terminal brain tumour and he was very, very sick.
He wanted to see Shrek the film and it had just come out in the cinema.
I spoke to his parents and he was bed-ridden and he was very ill. I thought oh god – myself and another girl – we said what are we going to do about this because it's not out on video yet because it's only just come out in the cinema.
I rang the local manager of the Village cinema and explained the situation and he said he was quite happy to a private viewing if we can get him there.
I approached the mother then the hospital and the doctor wouldn't have a bar of it and he said, 'no that's not acceptable'.
We then rang somebody else who had an in with DVDs and that sort of thing, we thought somebody might have one.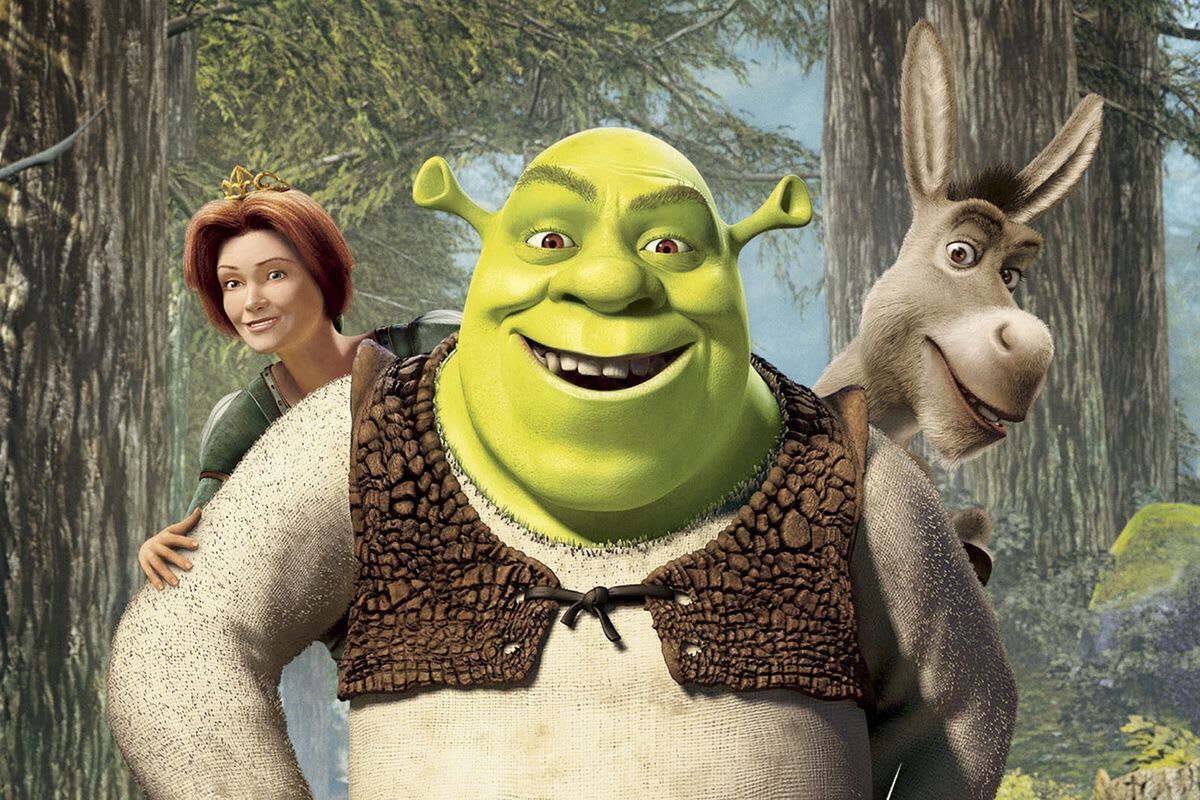 (no copyright infringement is intended)
We were getting a bit desperate and we had a wish we were granting the following weekend.
The presentation was being held at his grandfather's property. He was a farmer. We were there and there were lots of kids there and it was lovely.
Myself and Ann, the other wish granter, we walked through the house to get to the kitchen and we heard the theme music for Shrek. And we both looked at each other and said 'where is that coming from?'.
We asked the grandmother and she said all the kids were in the video room watching Shrek. And I said 'how did you get Shrek' and she said 'ask no questions, hear no lies' and I said 'oh right'.
We couldn't get to the grandfather quick enough and told him the situation, that we need a copy.
He said 'I have a bit of a tech whiz friend and I'll have a word with him' which he did that night and the next day he rang me and said 'we we are going to have a go to transfer it'.
They obviously achieved it, staying up all night trying to get a perfect copy and told me to come the next morning to collect it.
We rang Ann and then the family and said we were on our way.
The little boy had been brought home the day before.
He was in a dark room and was laying on the couch. The poor little mite.
And we walked in, his father put the tape on and we left.
I had a telephone call the next morning - and I am now crying – to tell me he had passed away watching Shrek.
We were devastated, totally devastated.
That really affected Ann and I, and my husband as well. And my husband and Ann's husband. We bawled our eyes out.
So, you can now understand why that wish sticks in my memory.

RAISING MONEY
All hands on deck for renovation
We built a cottage. We were very friendly with the Hobart Fire Brigade and we had a wish for a swimming pool.
We wanted the local branch to come in and squirt water. There was one particular fireman there who was really taken aback by Make-A-Wish.
A young girl was getting the swimming pool for her wish. He said 'you know we have got lots of people with trade backgrounds in the fire brigade so anything you ever want done, just give me a call'.
The local church in Sandy Bay had to raise money to keep the church going. They had a cottage adjoining, right in the heart of a very upmarket area.
They said they were going to sell the cottage but it was in a very dilapidated state.
And I thought I don't quite know what we would do with it but they said they weren't going to be able to sell it.
They said 'if you wanted to make money you can have it' so I spoke to this man at the fire brigade and I told him and he said 'well we have bricklayers, we have carpenters, we have plumbers, we have electricians.
They came and had a look and said it was doable. It would have to be gutted.
So, I thought now we need to get materials, so went to the local hardware store and spoke to the manager and he had already donated materials for building cubby houses etc for other wishes.
It took about 18 months, one of the firemen would ring and say 'it's six of us there today and I said lunch at 12 and I'll bring around sandwiches for lunch'.
All our husbands worked on it and we eventually had a completed cottage which a local furniture shop furnished for us and we had a big auction and we sold it!
And the money went to Make-A-Wish. It was bought by a Qantas air pilot and it had a plaque on it saying it was the Make-A-Wish cottage.

GREAT MEMORIES
Pride in how Branch has grown
It was a very satisfying time. A lot of fun. Lots of happy times, lots of really sad times. It was good, I was very pleased I did it.
None of that would have been possible if I didn't have the job I had.
I trained most of the apprentices in the state in the hospitality industry so all the big hotels knew me, the travel agents knew me and so the contacts I had – the vineyards, the wine distributors.
The very first wine wholesaler for the first ball is still donating wine to the ball every year in Hobart. He's done it for 30 years. Red and White wine. It's an amazing contribution.
Right from the beginning we always made a point of keeping them up to date with what was happening with the child and the wish.
We always gave them something as a result of the wish being granted.
It was either just a small certificate or if it was something they donated a huge amount to then they received one of the very large thank you posters.
We always kept in contact with them and they became close friends.
I am so pleased Robyn really, really pushed for me to go to the 30th gala. I was adamant that I wasn't going to go to start with.
Because I thought that chapter's closed and I didn't really sort of want to go. I didn't want to intrude. But I was very pleased we did go because we had a lovely evening.
And I was so proud to see what the branch has achieved. When I think what we started with and how it's grown, they are a wonderful group of volunteers.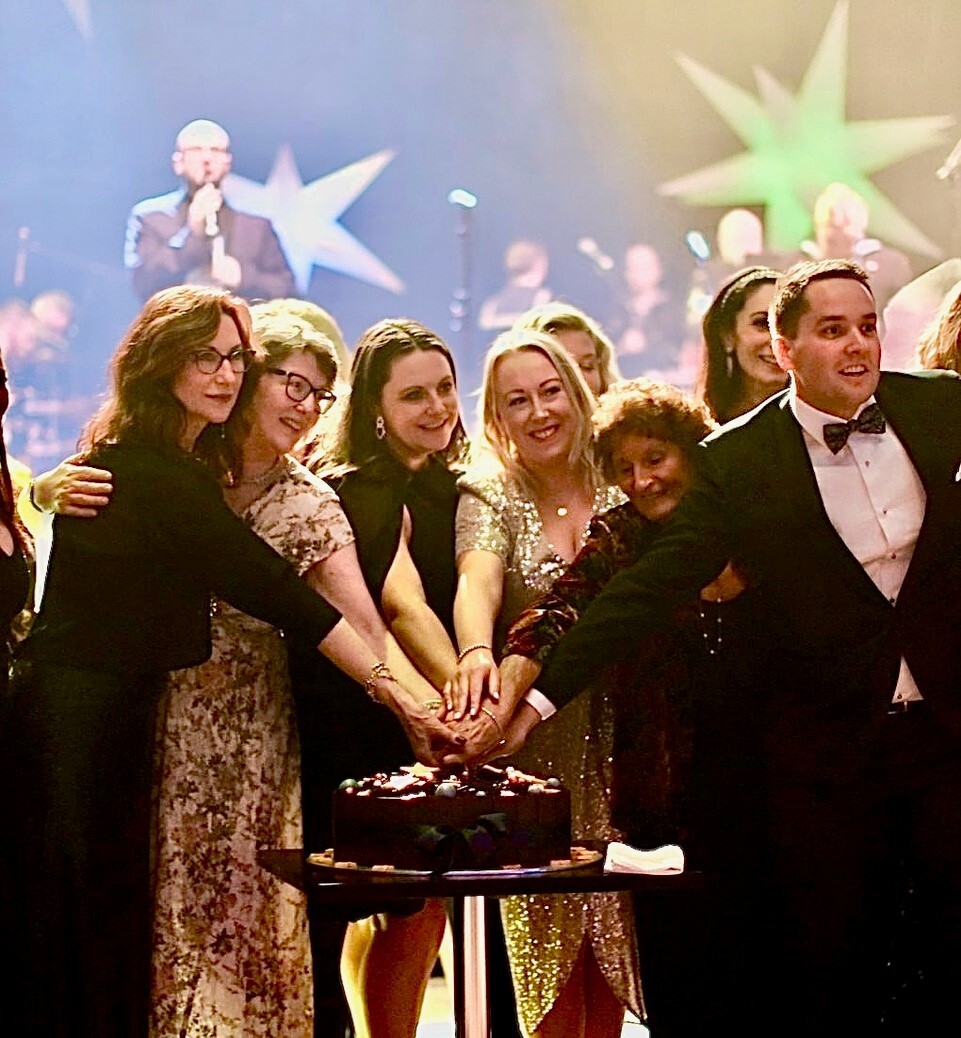 I couldn't have done half of what I did without my husband, Peter. Because he became my secretary and anything I wanted done on the computer he did.
All the printing he did. He carted me all round wherever I needed to go, because I don't drive. I couldn't have done it without him.
I think for the families it's a break from medical appointments, depending on what the child's wish is for. It gives the child something to look forward to, it also gives the parents something to talk about.
Then the anticipation. I know during the last couple of years it hasn't been easy.
And the anticipation of a wish has gone on for a very long time and it must have been hard on the volunteers to keep the enthusiasm going. I think it's something kids remember forever.
I must admit by the time I did say this is it, I really had had enough. It was exhausting and I think the thing that did me in the end was that we had three kids that we built a relationship with – even though we were told you mustn't get too close to them, you can't help it – and these three children within a month passed away.
By the time I had been to three funerals I was done. It was very very hard. It brought back lots of memories.
The reason my husband thought I would enjoy Make-A-Wish was that I myself had a sister who died from leukaemia when she was 9 years old.
So, I had a living memory of what had happened and I knew how devastating it was for my family. I became very very passionate about how the siblings of the family must be looked after. In those days they weren't. It was all the child.
And if you had brothers or sisters, they were very much on the outer. Particularly if mum was away for months at a time for treatment in Melbourne or somewhere. I became a bit passionate about that.
I don't miss it. I am now in my 80s and I really couldn't do it now. I have a busy life. I live in the country and I am involved in local community things, like I work for the local aged home auxiliary.
I have a very big garden, I love gardening. Mainly roses, azaleas. I do a lot of embroidery. I am very active; I have grandchildren of my own who are now grown up.
Both my daughters are in their 50s and grandchildren in their 20s. My husband is retired too, we have a very happy life.

Sylvia was a volunteer between 1991 and 2008.