Behind The Wish - Robyn
Meet Robyn Leeman - an incredible Make-A-Wish volunteer of 21 years.
As part of the Melbourne Branch, Robyn has been instrumental in many wishes coming true in Melbourne and Victoria.
Behind The Wish is our series of inspirational reads diving into the everyday superheroes involved in creating life-changing wishes.
CHANGING STATES
Accountant, model, event planner and volunteer
I was born in Sydney and moved to Melbourne when I was in Year 7. My dad's job moved to Melbourne and we lived around Croydon.
It was a pretty normal childhood. Mum and dad both worked.
I have got two sisters and a brother.
I went from high school to the tax department. I was an accountant and then I was a house model.
I would work for a clothes manufacturer and they would need a model to sell their clothes when the buyers came in someone would have to wear them.
I was the office girl who had to wear the clothes.
I had three children, one boy and two girls. I stayed home with them for quite a while, until the youngest went to school.
I worked around the plastics industry and (my future husband) Lawrie worked in the plastics industry.
My main focus was always running events and Lawrie was always coming to events.
It was pretty much an instant attraction. I guess because he was a kind man.
We got married on a boat near Hastings around Westernport.
We had 100 people on it, it was a big boat. The wedding was all about Make-A-Wish.
Instead of gifts we asked for donations to Make-A-Wish.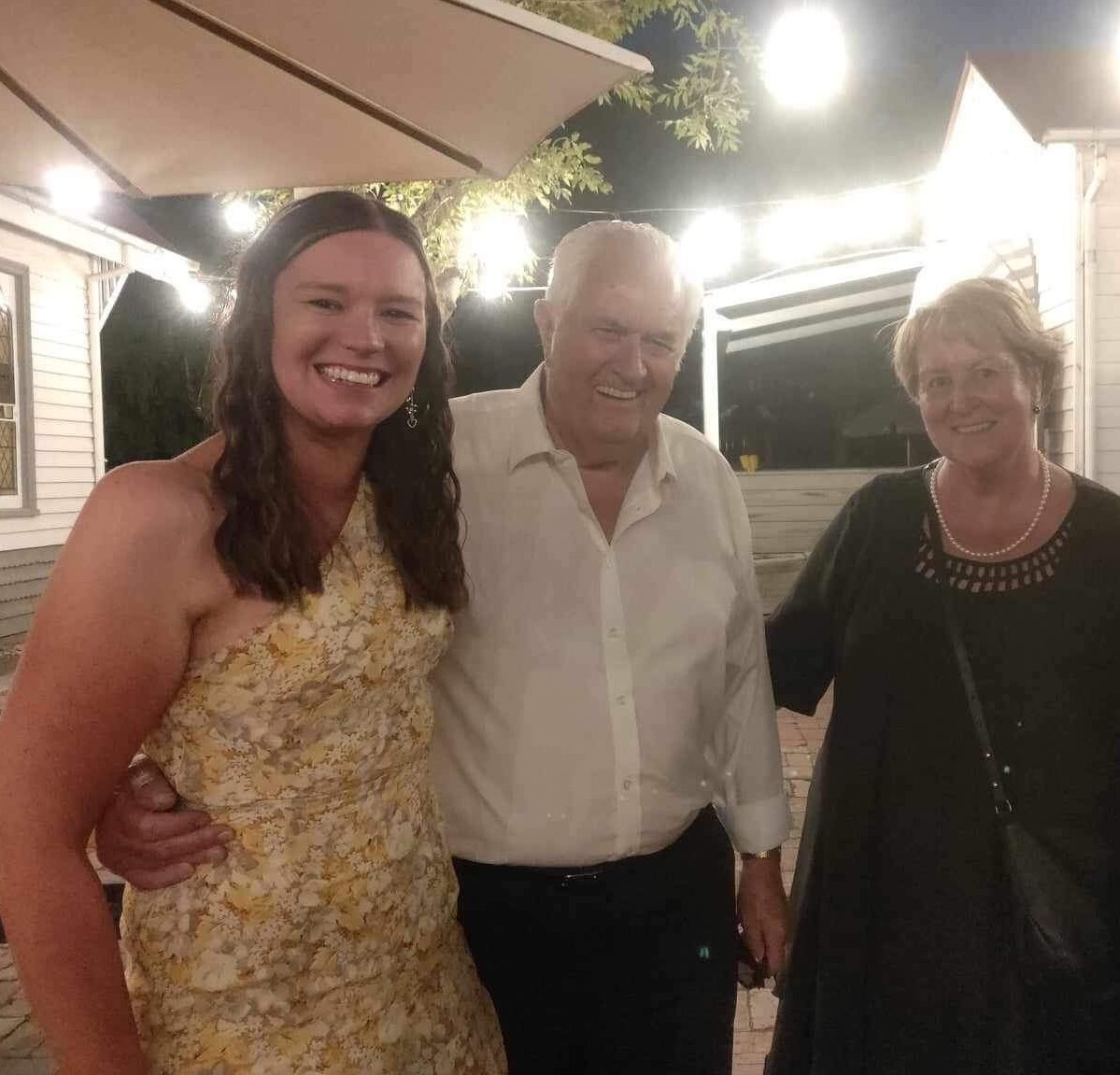 I found out about Make-A-Wish through Lawrie.
He told me about his granddaughter Tegan's (pictured above) wish during a work function. It was after that I joined the Melbourne Branch, which happened to be quite near where Lawrie lived.
It was the people in the Branch that made me want to stay, it felt like a family.
It really was very inclusive and I got involved straight away. I became the Wish Granting Coordinator. It was a nice place to be.
I organised events for work so organising a Make-A-Wish Ball was sort of easy for me. We always had a small committee working on it.
Once we retired, we pretty much worked full-time from home for Make-A-Wish. Every day we were doing something.
We had two balls at the Hyatt and two at the Brighton Le Sands. We would get around 400 people. We had Glenn Ridge one night.
We tapped into corporates and got them to get a table. You have to spread the load to get the audience there.
We also did cocktail parties at Lindsay Fox's classic cars museum at Southbank. And the golf days were always very popular.
MAKING WISHES HAPPEN
'We did have a good influence on the Branch'
My first wish was one of my favourites. Sarah wanted to meet Ben Harper, the singer.
She was originally going to go overseas to meet him but she got too sick. She needed a bone marrow transplant. So that plan fell through.
Then about three months later Ben Harper arrived in Melbourne, unannounced, and rang up Make-A-Wish and said 'Where's Sarah?'
She was still in hospital so he went to her room.
Because she'd had the bone marrow transplant, she was in isolation but he got all the PPE gear on and went in there and wrote a song with Sarah.
Sarah wasn't well enough to go so he invited her family to his concert at night and he dedicated a song to her. It was lovely.
She did pass away and her funeral was all about Ben Harper and what he had done for her and the family. I was genuinely surprised he remembered and rang up Make-A-Wish.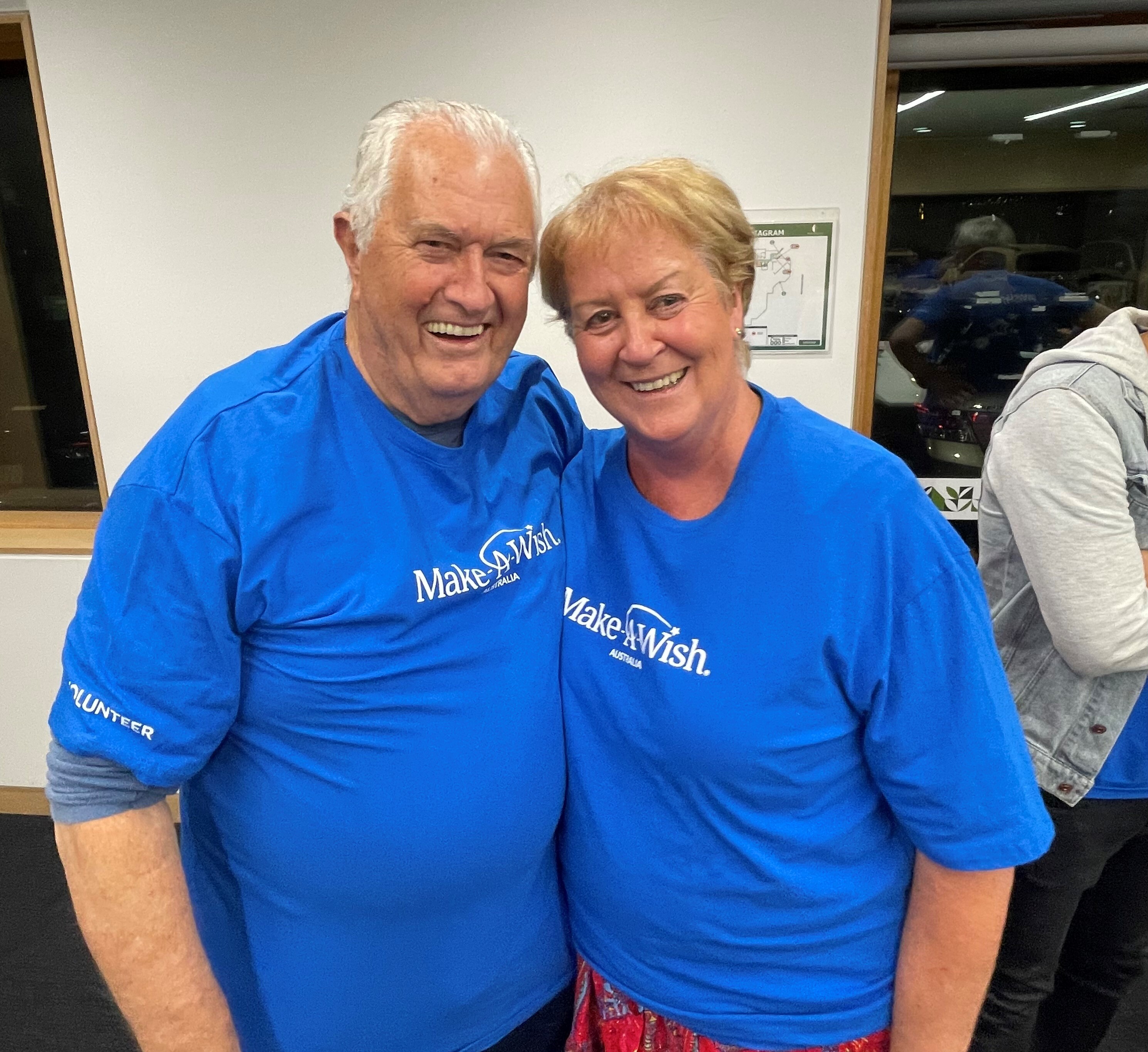 We had a little boy who was really into machinery.
He loved to watch tractors and we knew a guy who did woodcarving so he came along to his house and carved an eagle.
He was only about 5 years old but that was a very good wish.
The power of a wish, you can feel it when you go to interview a family the first time.
There's excitement around, instead of doom and gloom.
It's not another doctor's visit, it's something that changes the dynamic.
It does make you feel proud. Satisfied and happy that we were able to do it. To have the chance to do it.
I received a Paul Harris Fellowship certificate from Rotary for the work we do. That was nice.
I think we did have a good influence on the Branch in the beginning.
And it's carried on after. We made it fun; we made it social; we changed it.
Robyn has been proudly volunteering since 2002