Wish-making from home office
COVID-19 hasn't stopped the Make-A-Wish team working busily from home on life-changing wishes, as digital tech whiz Liz Incigneri explains
Digital technology whiz Liz Incigneri has been feeling those magic Make-A-Wish Australia vibes for four years now.
Liz started at Make-A-Wish in what she describes as her "dream role" in the Wish team.
"I spent the first 18 months in my dream role making wishes come true for really sick kids," she said.
She was involved in many memorable wishes, including Sadie who wanted an everlasting supply of books and Milla who wanted to bring a dragon to life.
"Milla's wish was by far my most challenging wish to deliver, but it was powerful to see and hear about the effect of making it come true for Milla and her family," Liz said.
In her current role as Head of Digital Technology Programmes, Liz works in the broader Technology and IT Group with Group Head of Technology and Infrastructure Travis Ryan.
Liz said Make-A-Wish had been well-prepared for the technology challenges COVID-19 has presented.
Wish Journeys are longer than ever because of the virus and physical distancing measures but Make-A-Wish staff have been able to continue working away remotely planning wishes.
It was imperative staff were able to work remotely so as not to pose any risk to medically-vulnerable wish kids.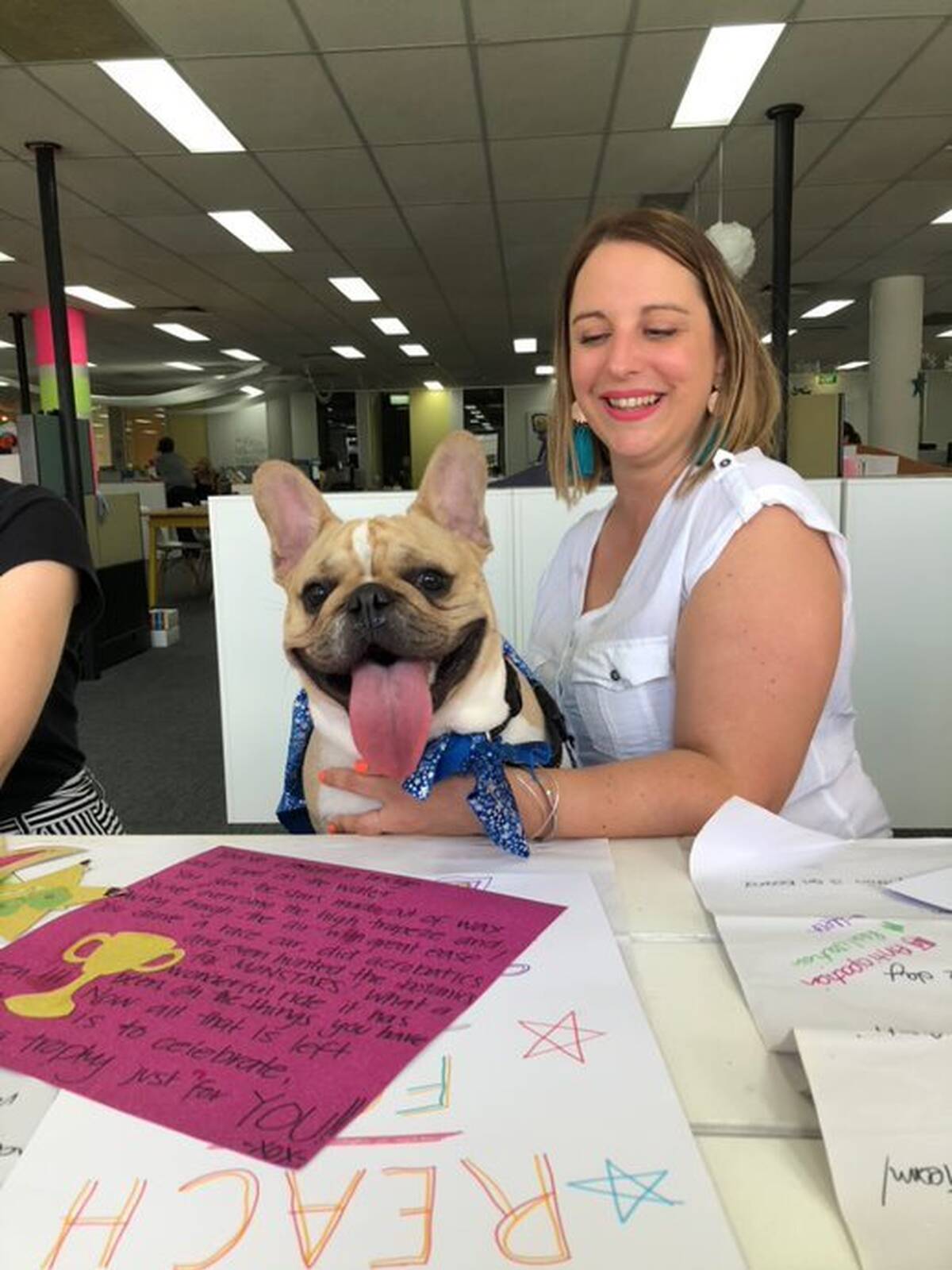 Liz said Make-A-Wish's new "digital journey" started two years ago and has seen existing systems refreshed and improved and the dividends are now paying off.
"Over the past 12 months, we've undertaken a program of work to transition away from our on-premises infrastructure and hosted server environment to full cloud infrastructure," she said.
"By doing so we've created the capacity for our staff to work from anywhere.
"We are incredibly lucky that we managed to complete this transition before we were all working from home during the current COVID-19 crisis."
Liz said it wasn't just any technology but the "right technology" that was required for businesses to negotiate the crisis.
"You need to have simple but effective systems in place that support everyone in the capacity of their role, as well as excellent communication and knowledge sharing systems," she said.
"People need to be connected to each other even more when we are remote working."
Liz said while Make-A-Wish staff were functioning well working remotely, it was difficult not feeling the positive buzz that permeates the head office in Richmond.
"We are a very sociable and friendly bunch so we miss being around our colleagues," she said.
On the plus side though Liz's French bulldog Winston is understood to be pleased Liz is at home more now!