Behind the Wish - Eileen
Meet Eileen Phillips - an amazing Make-A-Wish volunteer for almost 9 years.
Growing up with a sick sister, Eileen Phillips knew all about how a child's condition can impact a whole family. Eileen uses her empathy and caring nature to bring wishes to life for Cairns children.
Behind the Wish is our series of inspirational reads diving into the everyday superheroes involved in creating life-changing wishes.
NEW CHAPTER
Travelling the world and settling in Cairns
I retired on the 23rd of December, 2022, so I am adjusting to how that is.
After 50 plus years of working, it's a bit odd. I am a CPA so I was a manager in a regional practice. We were looking after small business and tax compliance. I enjoyed my clients and the work but I am not missing the work, I am missing the people. A lot of the girls I mentor ring me up and we go out and have coffee.
I was just done. I turned 70 last year and I thought I was done. You just have to get on with your life and do different things and I am just trying to figure out what they are.
They have asked me to go back but I don't think I will. Who wants to work when they are in their 70s?
I didn't go and get my degree till I was about 40. I became a CPA about 25 years ago.
We have lived all over the place. New Zealand, Vanuatu, indigenous communities in Arnhem Land, so I didn't really get the opportunity to get my degree until the kids were older.
There were a lot of sick kids in Arnhem Land so I guess that colours your perception of things. Just makes you think of things more.
We are pretty lucky but the health system there wasn't the best. I have always worked in the finance field. Tax and business compliance is what I have been doing for a long time now.
I have been married for 32 years. We got married when we lived in Vanuatu. He is an amazing man. His name is Peter. He has sent in an application to volunteer with Make-A-Wish. I have two children, both girls, one was a journalist but she now works in marketing.
And my other daughter worked on Fitzroy Island but now she's got her hands full with a new baby girl named Alexandria Lilly.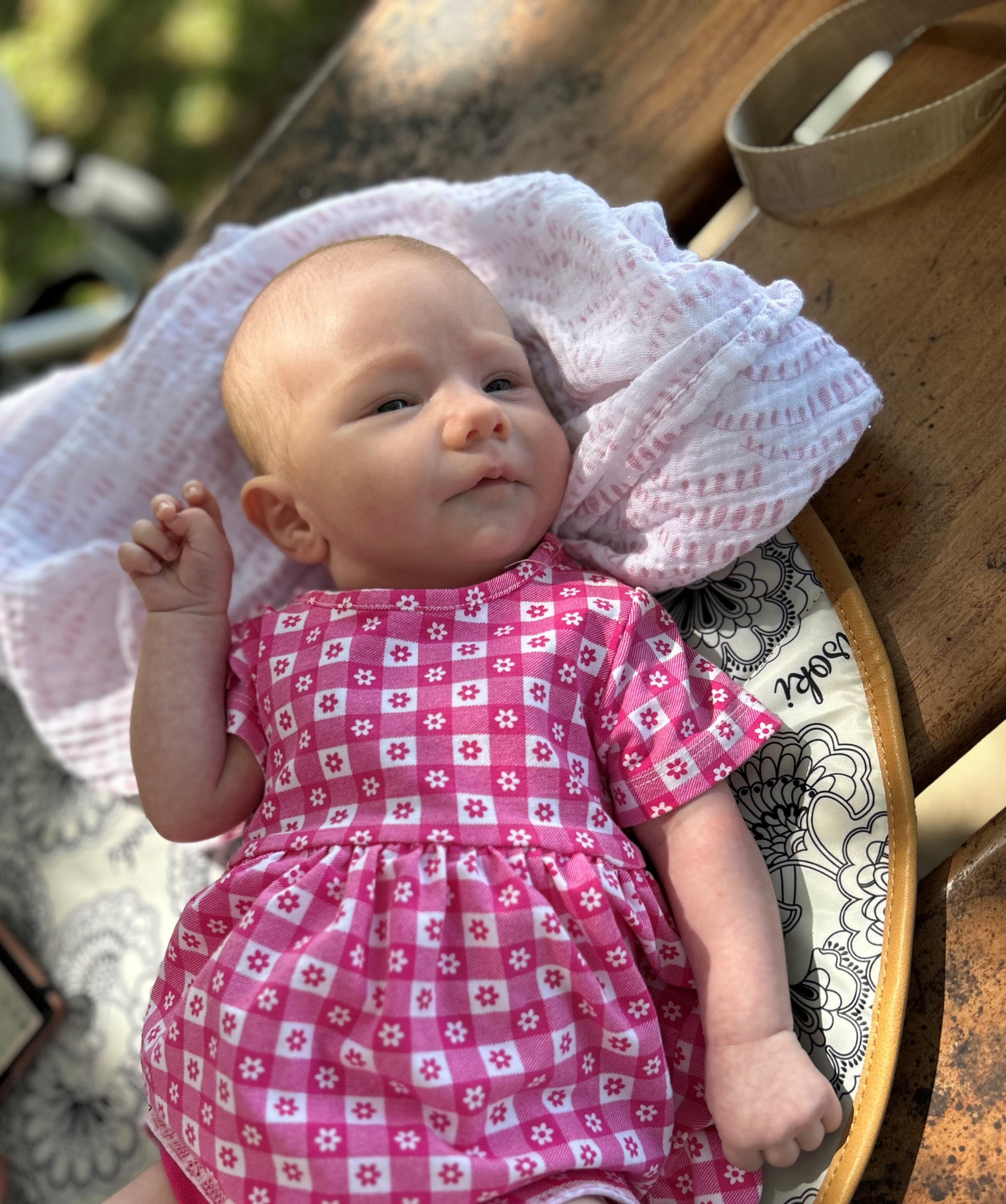 We went to Spain and Portugal for five weeks this year. Before COVID we went to South America. My daughter, husband and children have been living with us while their house has been renovated.
I haven't really thought about what things I'll do now I'm retired. Maybe I'll get that very expensive camera out that my husband bought me last year and learn how to use it.
SISTER'S STRUGGLE
'She took hold of my hand and started crying'
I am one of seven children; we grew up in Sunderland in northern England.
My sister June was a year younger than me. We were brought up in a low socio-economic area. She developed PKU, a protein intolerance which caused brain damage.
Now when you have a baby they do a pin prick in the heel, to see if the inherited PKU gene is there. But they didn't know about it then.
She got worse as she got older, and I used to look after her. My mother kept her at home until she was 13 and she got really, really bad.
June used to run away and get on buses and bus drivers used to bring her back.
Eventually my parents put her into a facility because they couldn't cope with her any longer.
I moved to Australia but years later I went to see her in England. They had closed all the facilities she was in, so she was a in care house with a handful of others.
When I went to see her, she was in a bad way. She had health problems and couldn't speak. At first, she was a bit wary of me when I arrived.
She was in a wheelchair and hadn't seen me for many years.
So, I took her hand and showed her photos of her and I and what we used to do as kids.
Then she took hold of my hand and she started crying. I have never forgotten that. Every time I went to England, I would visit her but no one else would.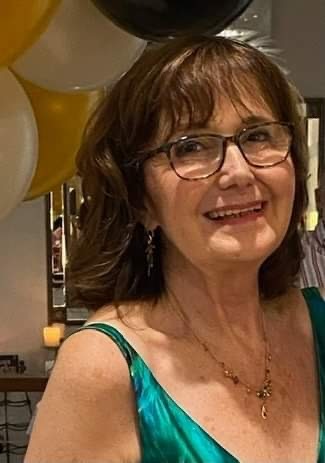 She passed away quite a few years ago because she got to the point she couldn't swallow. Her neck was twisted and she got pneumonia.
Professionals say children like her have mental health issues but it doesn't mean they don't have memories.
When I met (current Vice-President) Trish Thomson from Make-A-Wish, it reminded me of how sick June was.
When kids have things to look forward to it makes them so happy and it makes them forget about the battles they have.
Some of the children I deal with now are non-verbal, just like June was, and it brings back memories of my sister. I was thinking about how my parents and siblings coped with it and how her illness affected everyone.
So now with Wish families, I understand how important it is for the whole family to enjoy the wish because they have all been on the journey.
It's part of my motivation to do my best for Make-A-Wish.
WISH JOURNEY
Finding the right wish
I joined Make-A-Wish nine years ago.
I was at a retreat on the Sunshine Coast and I met Trish Thomson and her daughter Alex and I was thinking about volunteering at that point. And when they started talking about Make-A-Wish it just struck a chord with me.
To be able to work with the children and their families and help them get through their journey, that seemed rewarding to me and it has been.
Pre-COVID we used to go out and talk to them the kids would show us their bedrooms and their toys. Kids are awesome. They are pretty awesome when they are sick, they are so tough. Our wish kids are so resilient.
The wish gets them through their medical journey.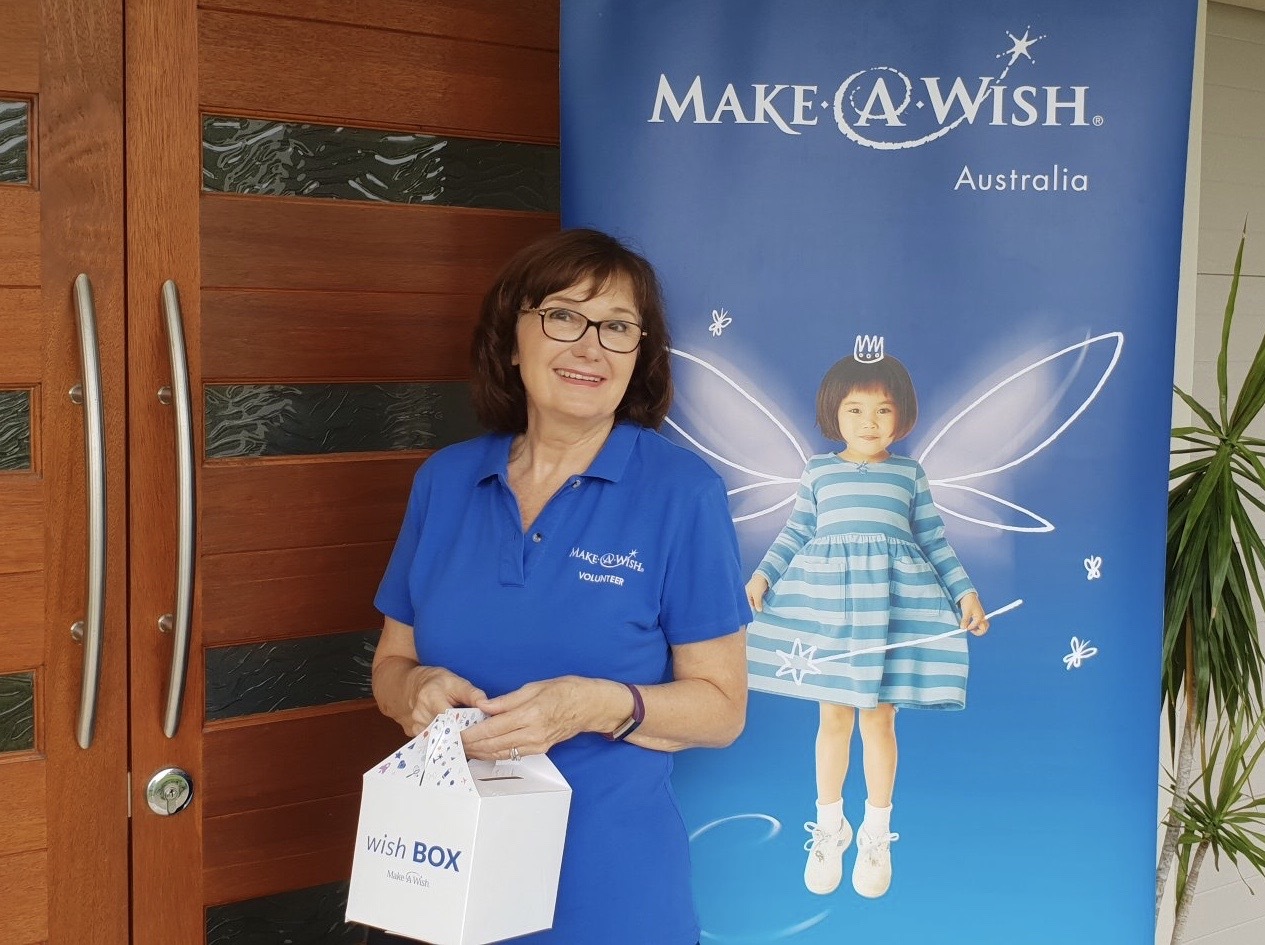 You start a wish by doing the home visit, which we do in parks because of COVID we can't go to the homes. It's really important to find out what the child's wish is. Often children will say 'I want to go on a fishing trip' because they think dad wants to go on a fishing trip.
They're thinking about their dad. To try and get them to give you an idea of what they are looking for you've really got to listen. If we don't feel like we have got what their amazing wish is, we will go back again and meet the wish kid until we get it.
If they are only little, they will do drawings to try and identify what they want for their wish.
We then have the anticipation phase, where we will send them things leading up to the wish. That keeps them, and their family, going.
It gives them something else to focus on. Something positive.
We do see children around town and obviously their parents. They will contact us and say how amazing it was. Just to see their faces when they get their wish, I am sure it has an ongoing effect.
If the children need more treatment, they take the memories from the wish with them.
SNOW WISH
Making snow in tropical Cairns
There was this little girl from Thursday Island. She was too sick to travel. She had never seen snow and wanted to make a snow angel. So, we got a concrete mixer and went to the Botanic Gardens in summer in Cairns.
We had a man in a forklift put all frozen things around the trees. And then we got some stuff to mix in the mixer and it looks like snow and we put it on tarps we laid on the ground.
Then we got a snow machine. The princess from Movie World arrived with the little girl in a limo and the whole family just had so much fun. It was absolutely amazing.
We couldn't believe it. It just makes your heart sing. It is just so beautiful to see someone get a wish like that.
It never snows in Cairns. It doesn't even get cold. The coldest it gets is 12 degrees. That's making the impossible possible.

We had another girl, I think she was 13, and she wanted to go to Hobbit Town in New Zealand. She was obsessed with hobbits.
We recreated Hobbit Town in the Botanic Gardens. A local cake and sandwich shop did hobbit food and it was set out beautifully and you thought you were in Hobbit Town. She eventually went to Hobbit Town in New Zealand.
We had one little girl who was non-verbal. She couldn't move much so we built a little gazebo outside her house with music and cushions.
COMMUNITY SPIRIT
Cairns locals help wishes come true
I have been Branch Secretary. There's not much involved with that. I have also been Wish Coordinator then President.
I have a lot of help from the (current Vice-President Trish). Initially I was working a lot of hours and we sort of did the role together.
We have a Branch meeting once a month. It's on a Thursday. The last meeting there were four of us.
Because we have wishes as far away as an hour and half drive, we try and share it around.
(Fellow volunteer) Michelle and I just had a meeting on The Esplanade and the little boy is 4 and non-verbal and you can't get his attention. And his parents live miles away and they have two other children. But these parents are just amazing. They are a young couple and their focus is just on their child. It just reminds you how fortunate we are.
The parents are often selfless. And the siblings can often feel neglected so it's really special for them to share in the wish, too.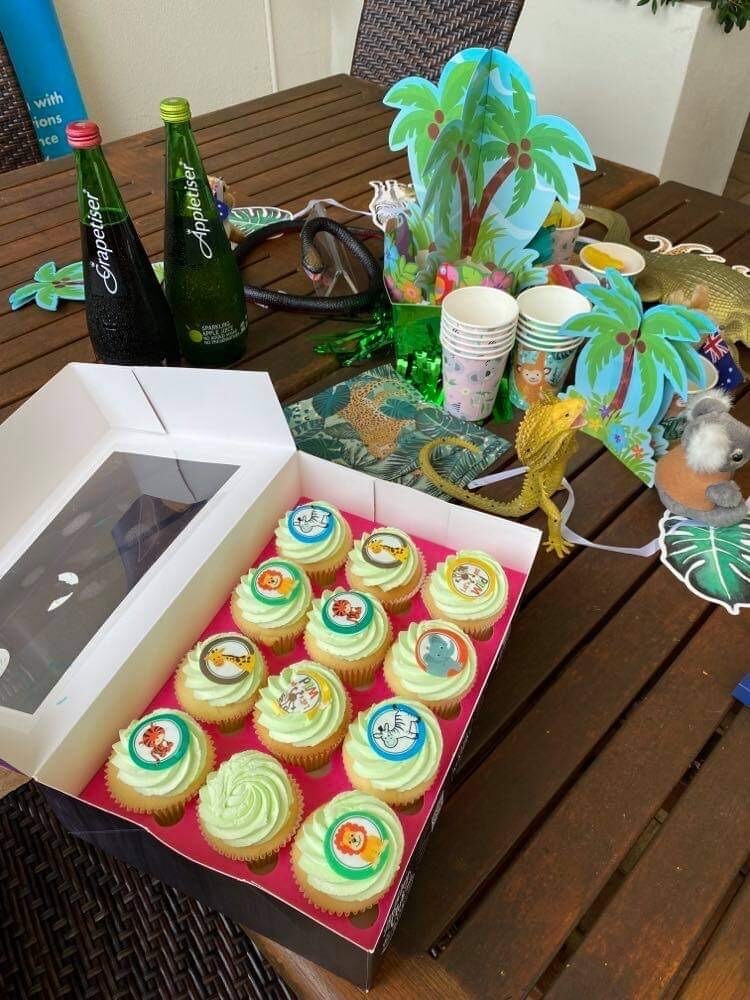 I guess Make-A-Wish helps me appreciate more the health of my family and my grandchildren.
It's incredible what the community will do as part of these wishes. There's a bakery in Cairns called Jackley's Bakehouse and anytime I say to them 'can you make me a cake that looks like an aeroplane or whatever' they will just do it.
No cost. It just makes me appreciate the community. It's just an awesome organisation and people see that.
People will come up to you if you have the Make-A-Wish t-shirt on and start talking to you. I feel proud to be part of the Make-A-Wish organisation. When I was working, we had a Make-A-Wish trivia night and I got my whole firm organised to be part of it and I was really proud to be there.
BRANCH SUCCESS
Caring for fellow volunteers
A lot of our big fundraisers in Cairns have come through (long-time volunteer) Joe Vella's connections.
We do fundraisers through Bunnings, and we have our trivia nights. Morning teas at workplaces.
Trish and I went to meet committee member of Brothers Leagues Club and they are wanting to donate for every try the footy teams scores.
This could turn out to be potentially $20,000 a year for Make-A-Wish. We can also use their function rooms.
My husband (pictured) runs a bank called Cairns Bank and it used to be Cairns Penny Bank and it's been going for 126 years, I think. And those girls there are amazing if I want any support for Make-A-Wish.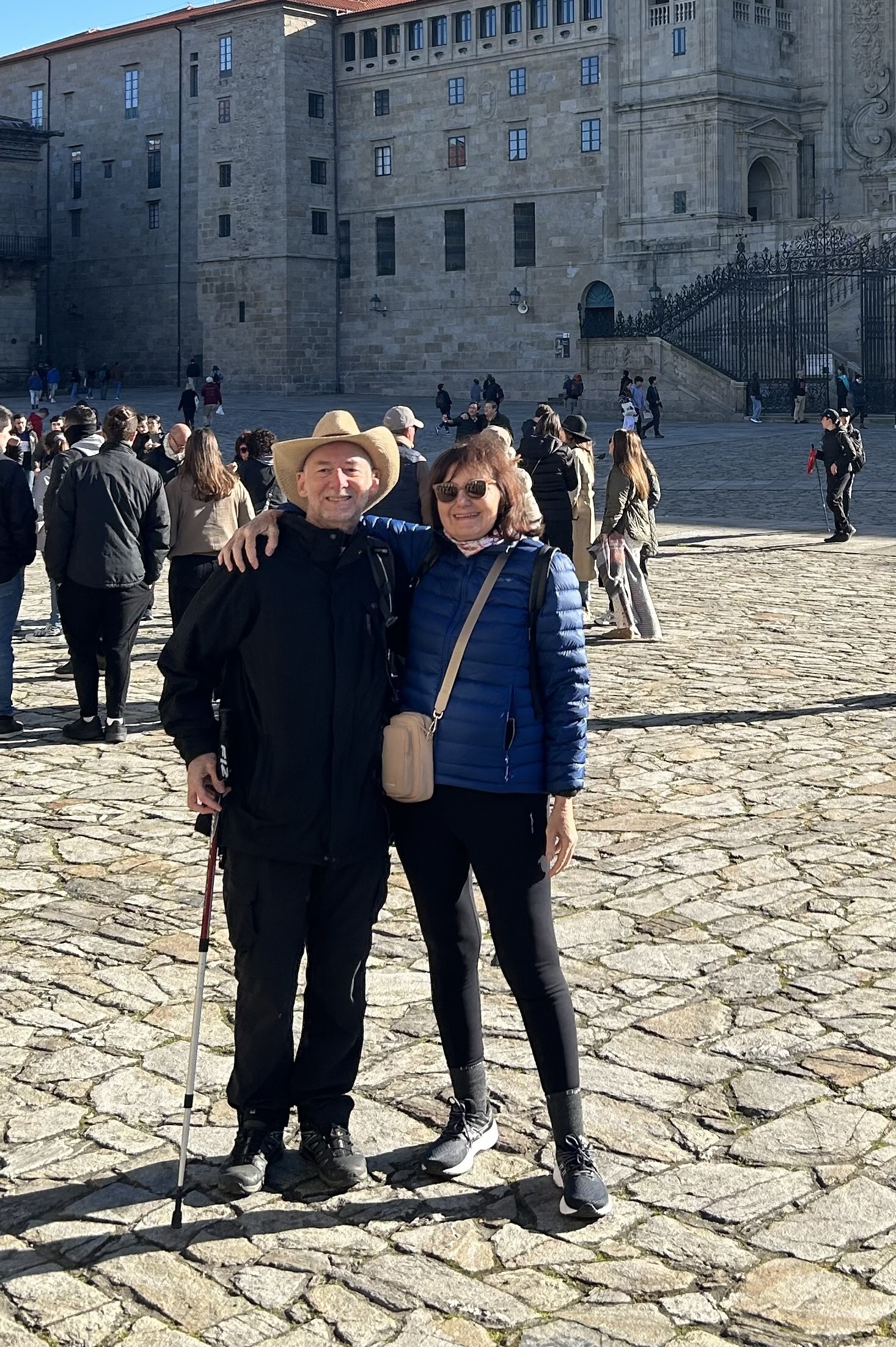 The organisation that owns Cairns Zoo and other places in Cairns helps us a lot. The go-kart centre has a laser centre and they have also donated to us.
We try and put something on our Facebook page to thank them all.
Peter, my husband and I, one of the young ladies and my two little grandchildren were so happy to wear a t-shirt, we all went around collecting money. And my grandkids were like 'how many bucks do you think they'll give us'. It's nice to do that.
Most people are concerned about the time it takes to volunteer, because people are very busy. But we get them to watch videos on YouTube to see what we do and then we tell them about our monthly meetings and some fundraising events. We don't focus on fundraising as much as some of the other branches. People have just a fear of commitment.
We are such a small-knit team and have become really good friends after joining Make-A-Wish.
Joe was really inspirational with what he did over 30 odd years. He is full of energy. He's such a really nice man. We will just meet for a coffee or a catch up. What I like is if people are away others will look after things. We are just interested in each other personally and will help each other out.
We all care for each other. We all hug each other. It's just lovely.
I just think Make-A-Wish is a really great organisation and I am proud to be involved with it.
Eileen has been proudly volunteering since 2014