Behind The Wish - Catherine Cox
Meet Catherine Cox, a fantastic Make-A-Wish volunteer of 15 years.
Catherine was invited by a neighbour to help out the local Make-A-Wish Branch. With memories of her daughter's own childhood illness, Catherine didn't think twice and 15 years later is still with the Branch.

Behind The Wish is our series of inspirational reads diving into the everyday superheroes involved in creating life-changing wishes.
RETIREMENT
Catherine helps others now she's retired
I had my 71st birthday this year. I am retired so I can do whatever I want whenever I want to do it. I can take it easy, not do too much.
My husband and I travel overseas, a few cruises, and some interstate road trips. We've been to Queensland to see family, one of my sons is there. My daughter is in Sale, Victoria.
I volunteer with Make-A-Wish and I also Meals on Wheels.
I have been a Make-A-Wish volunteer for 15 years.
I grew up in southeast of South Australia with a brother and a sister. It was a happy childhood. Came to Adelaide for high school and then I didn't really go back to home.
I got a job in Adelaide, got married and moved to Kingston for about 10 years and came to the Barossa in 1994 and bought a house.
My children are both around the 40 years old mark, and I don't have grandchildren.
I used to work for an insurance company in the claims section, then admin for the local show and in the Barossa worked in a winery.
My next door neighbour Jan said the Make-A-Wish Barossa Branch was looking for a secretary and said 'would you be interested' and I said 'yeah why not, chance to get out of the house'.
I had an admin background so thought I could help.
I have been Secretary and President and now sharing Secretary role with Deb Whisson. I think I have been President or Secretary the whole time.
I think I just wanted to get out and meet a few different people I wouldn't otherwise meet. That social interaction with people.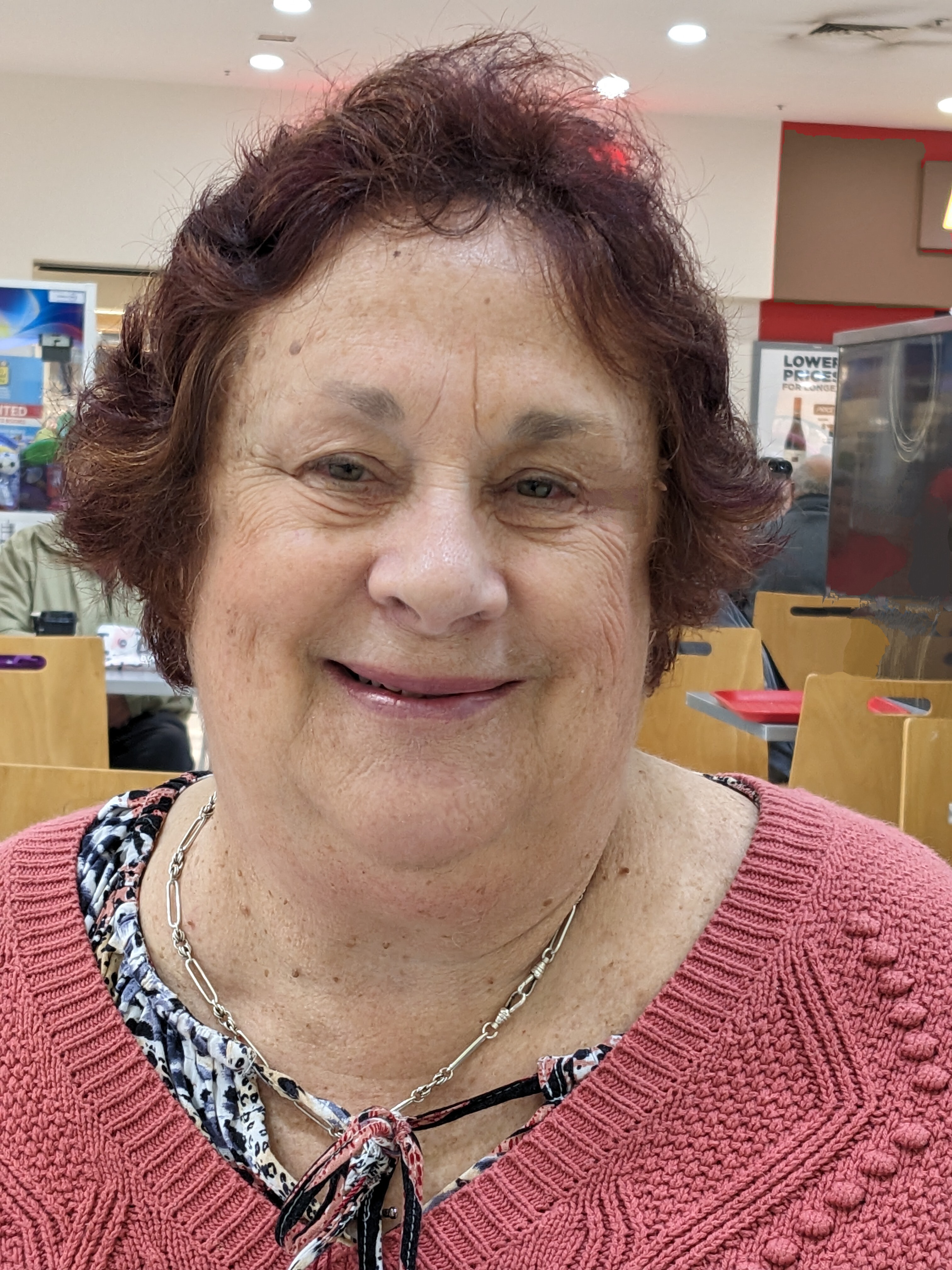 CHILDHOOD ILLNESS
Daughter's surgery leads to empathy for wish kids
My daughter had a serious illness when she was young so I have empathy for the wish kids and what they are going through.
She had a sarcoma removed from her chest. It was a bit of a worry at the time, you feel alone at times.
At Make-A-Wish, you just try and support wish parents.
Going to medical appointments all the time is very tiring.
Doing it over Zoom sometimes it's hard to tell how serious the wish kid's condition is. But when you go to their home you get a better feel for it.
I have probably learned over the years how not to get too emotional. I am not as emotional as some people get.
I don't burst into tears. I think it's my character, I'm not one to get stressed out too much.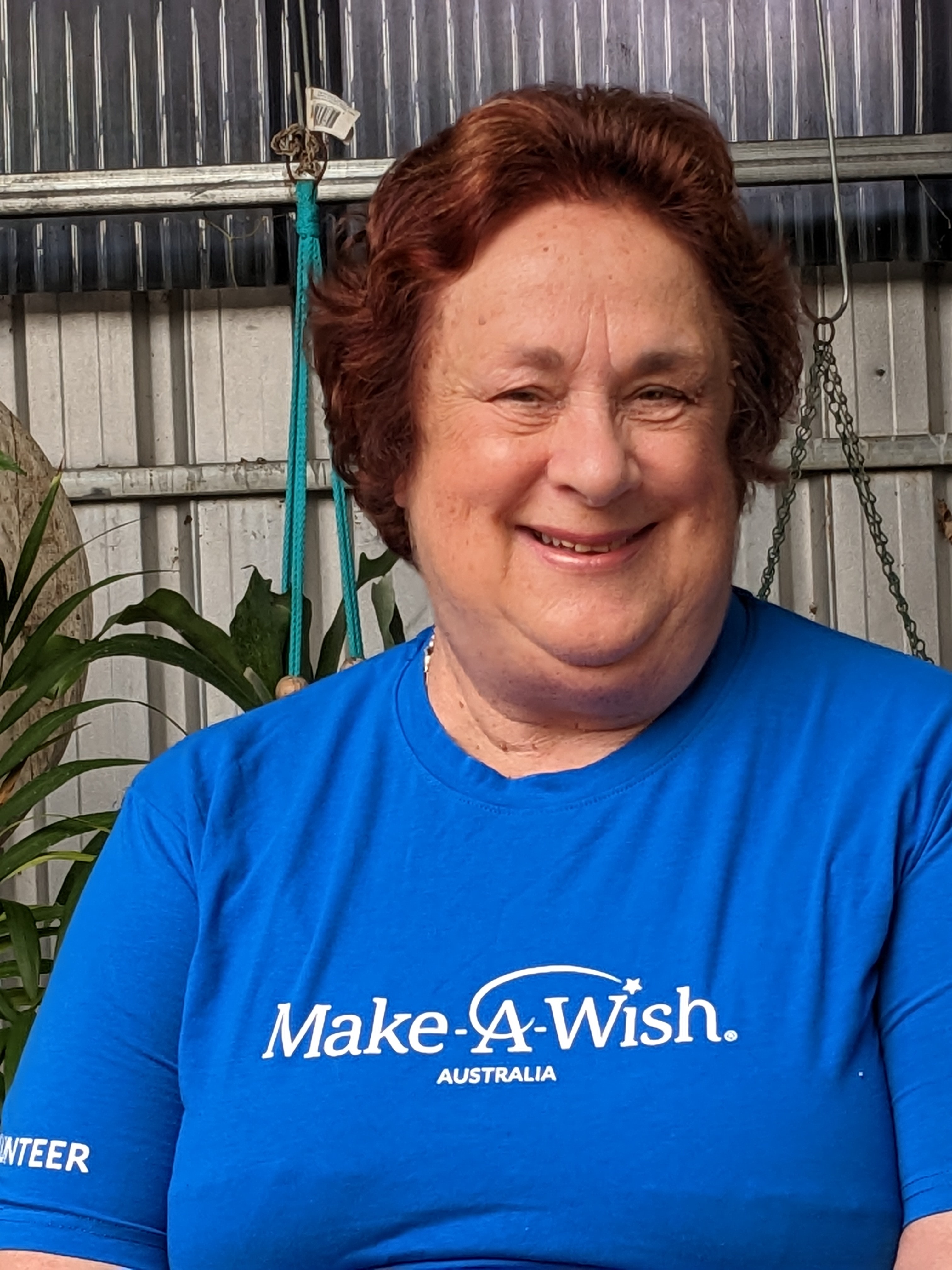 We try and contact the families to make sure it's ok for us to go and see them. Once they have your phone number it makes it easier.
They know it's you that's ringing, not someone trying to sell them something.
You just try and get to know them a little bit. Barossa is a place where you might know them beforehand or someone you know, they know them.
I prefer to give them experiences rather than gifts.
But of course, it's up to them, some of them all they want is a gaming computer.
One boy recently just wants a Super Mario Logo. Something really simple. We try and find out what else they like.
I think all wishes are special.
We had a little boy who wanted to go on a monster truck. They had to get him up in the truck. It was a family from a regional area and they come into the city and had a big day out.
We had another little girl with leukaemia who wanted to go to the snow. She passed away about six months later. We organised husky dogs for her.
All wishes are equal. There's not one that's more important than the other.
BRANCH
Make-A-Wish opens up a world of opportunity
Probably the impact of Make-A-Wish on me is I have experienced things I would not have otherwise. I went and saw Sting, and Culture Club. You are forced to do things you wouldn't normally do.
We have got people in charge of our branch with a lot of imagination. They come up with some good ideas, think outside of the box. They make it more exciting for the kids.
They have contacts in the wine and hospitality industries which makes it easier for us.
I think we are reasonably well known.
There are a lot of charities around here. I think people are happy to support us because they know the money is staying in the local area for wishes.
I am still going to do it for a while.
I like keeping my computer skills up, and I have learned about Zoom. It's good to keep your skills up and to keep meeting new people.
And there's plenty of children who still need us.

Catherine has been proudly volunteering since 2008