Behind The Wish - Cameron Scott
Meet Cameron Scott - an outstanding Make-A-Wish volunteer of 12 years.
As one of the senior leaders of the Hobart Branch, Cameron Scott has made sure volunteers feel supported and empowered. The 30-year-old brings a positive mindset to every single Make-A-Wish task.

Behind The Wish is our series of inspirational reads diving into the everyday superheroes involved in creating life-changing wishes.
TASSIE CHILDHOOD
Scavenger hunt leads to engagment
I came from a rock-solid family and was well-supported. We weren't necessarily wealthy but didn't have to struggle for too much.
I grew up in Launceston and moved down to Hobart about seven years ago. Finished uni and did a bit of travel then felt like it was time to move to Hobart for career opportunities.
I turned 30 in January this year. I love my life now. I have got flexibility, balance and purpose.
I have a fiancé, her name is Georgia.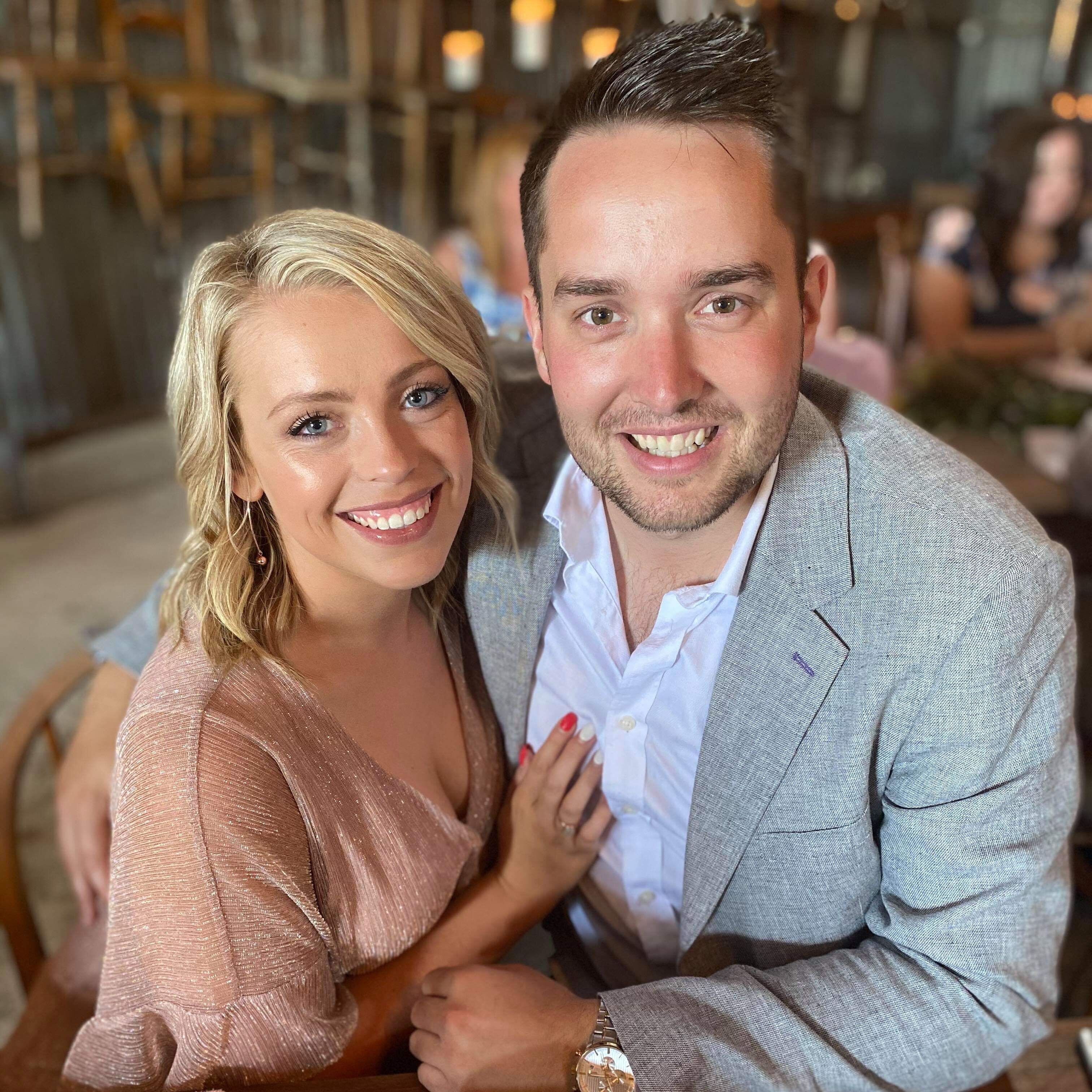 I got engaged in 2022 in Palm Cove, Queensland. It was just off the beach, I made it into a scavenger hunt.
I didn't have the ring; I had a note in my hand. It was probably my fiancé's Georgia's worst nightmare, going up to strangers and asking for clues.
There were about four or five clues before she got the ring.
I thought it was a nice spot where I popped the question, it was near the beach but the next day when we were walking back there to the hotel, I saw it was right next to a garbage bin and a big warning sign about crocodiles, so in the end it wasn't probably the most romantic spot.
We had been together five years. It was time, I was ready, Georgia was probably over-ready, there were a few not so subtle hints!
FINDING BALANCE
A want to help others
You go through the ups and downs with any job, the peaks and troughs.
I love the work I do in the recruitment industry and the team I work with.
For me, what's important is balancing the work I do in the private sector with for-purpose volunteer work.
I probably didn't necessarily know it when I started volunteering for Make-A-Wish, but it felt like by volunteering I was doing something good and something right.
It was also a realisation that we have all been through a period of really working beyond a 38-hour week and you sort of ask questions of what that's all for.
That's why purpose and balance is important for me.
I would say I am loyal. I pride myself on loyalty and supporting people. In a personal sense and a professional sense. I like to be able to turn negative situations into positives.
I think I have learnt through Make-A-Wish – and people like (fellow volunteer) Robyn Moore – that you can do that.
There are some circumstances where that's not achievable but a lot of times you can turn the situation around.
I have been in the Army Reserve as long as I have been with Make-A-Wish, just over 10 years.
The army has been good balance for me. Going away on training and learning life skills and the camaraderie that comes with working in a team.
I am a solider and I don't hold a leadership position in the Army Reserve. Part of me loves that because what I do outside the army is leadership based and managing people.
I deployed a couple of years ago to bushfires on Kangaroo Island, South Australia. Was great to put what we train for into practice.
My cousin served, my grandfather and great-grandfather served. My grandfather was in the air force in WW2. He never spoke about it.
Then great-grandfather was a dentist by trade and ended up in the army. You join to serve and help the community and that was a good opportunity to do that.
I was in Nepal volunteering. I was finishing uni and had to do a couple of units, but I wanted to travel, and I didn't want to be logging on in a hostel at midnight doing a test or something like that.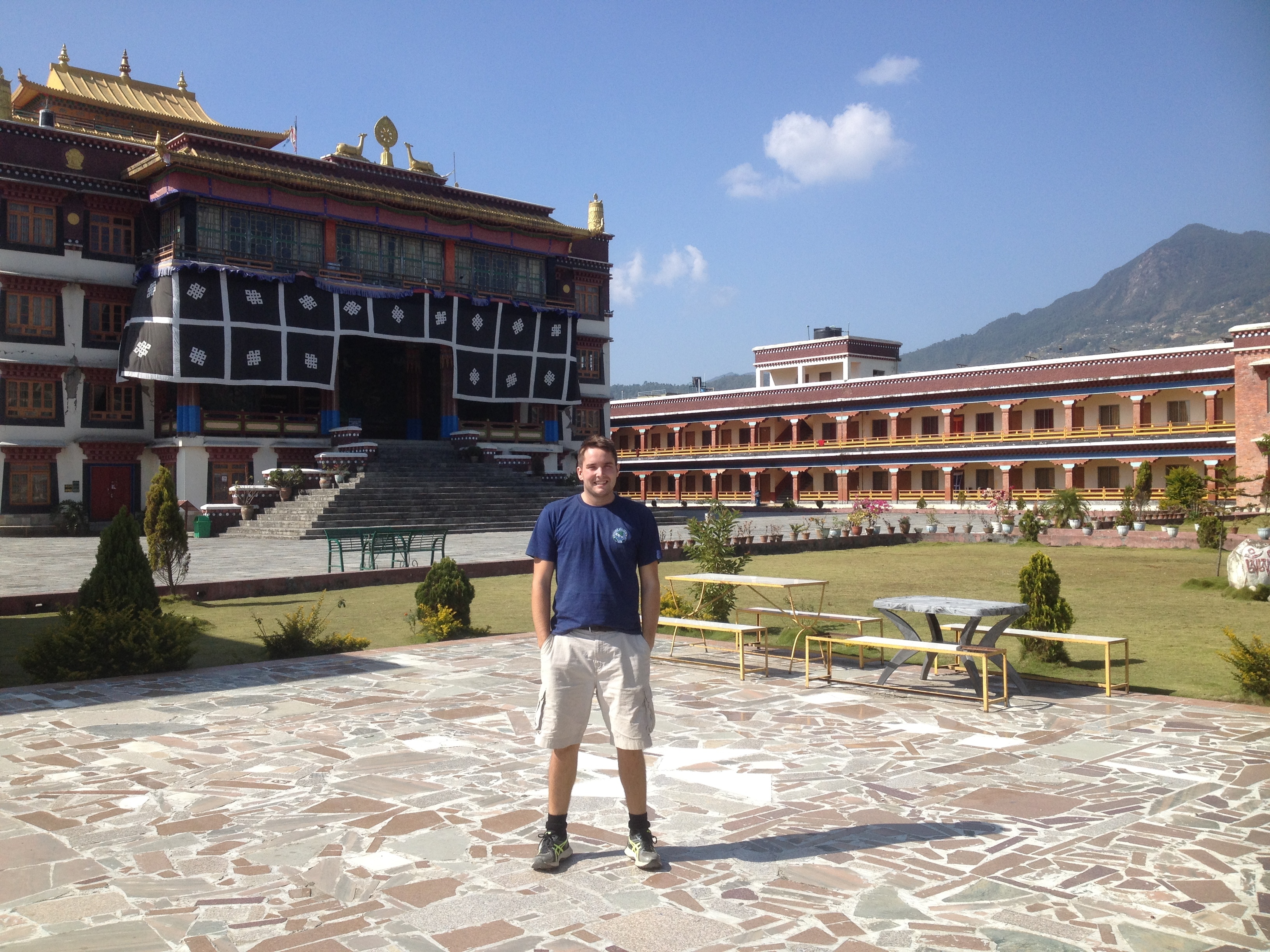 Within the arts school at the University of Tasmania, there was a professional placement in Asia that could count as two units and the business school would recognise it.
So, I did some summer camps in America and South America and then went across to Nepal.
I ended up doing human resources and public resources in Nepal, I helped with volunteer position descriptions and helping volunteers settle in.

They had a few key programs there; one was construction as it was just after the 2015 earthquake.
There was also women empowerment, in a country where not all women have educational opportunities. It was a humbling place.
People don't have much but are happy with what they have.
My sister came over and met me at the end of the internship and we did some trekking up the Annapurna base camp.
I think that was one of the most amazing experiences of my life. I finished university with a Bachelor of Arts-Bachelor of Business, and a Bachelor of Philosophy.
I went on to complete a Graduate Certificate in Career Development and Education.
FAMILY LIFE
Commitment to Make-A-Wish grows
There was a couple of touch points with Make-A-Wish before I went in boots and all.
The first touch point was one of my sister's friends was a recipient of a wish.
He lived in regional Tassie so when he was receiving treatment, he stayed with us. His wish was to see the band The Cat Empire.
I think it was his at his 18th birthday party they revealed the wish. But I was quite young and didn't really understand what it was about.
Years later I was in Grade 12, the president of the Launceston Branch came to our school to thank us for organising a fundraiser for Make-A-Wish.
They spoke about the branch, what they were doing and the wishes they granted.
So, I eventually joined the Launceston Branch and have never looked back, I have been hooked ever since.
I think at the time coming out of school, 17 or 18, I was given the task of setting up the Facebook page and taking on the role of Public Relations Coordinator.
The demographic of the branch was a lot older than me but that opened the chance to write media releases. It started from baby steps.
I remember speaking to a Rotary Club, and I hadn't done a lot of public speaking. I was nervous as anything, I remember shaking and sweating and stumbling through the presentation.
Those opportunities outside my comfort zone have ultimately helped me to be comfortable now with presentations and public speaking.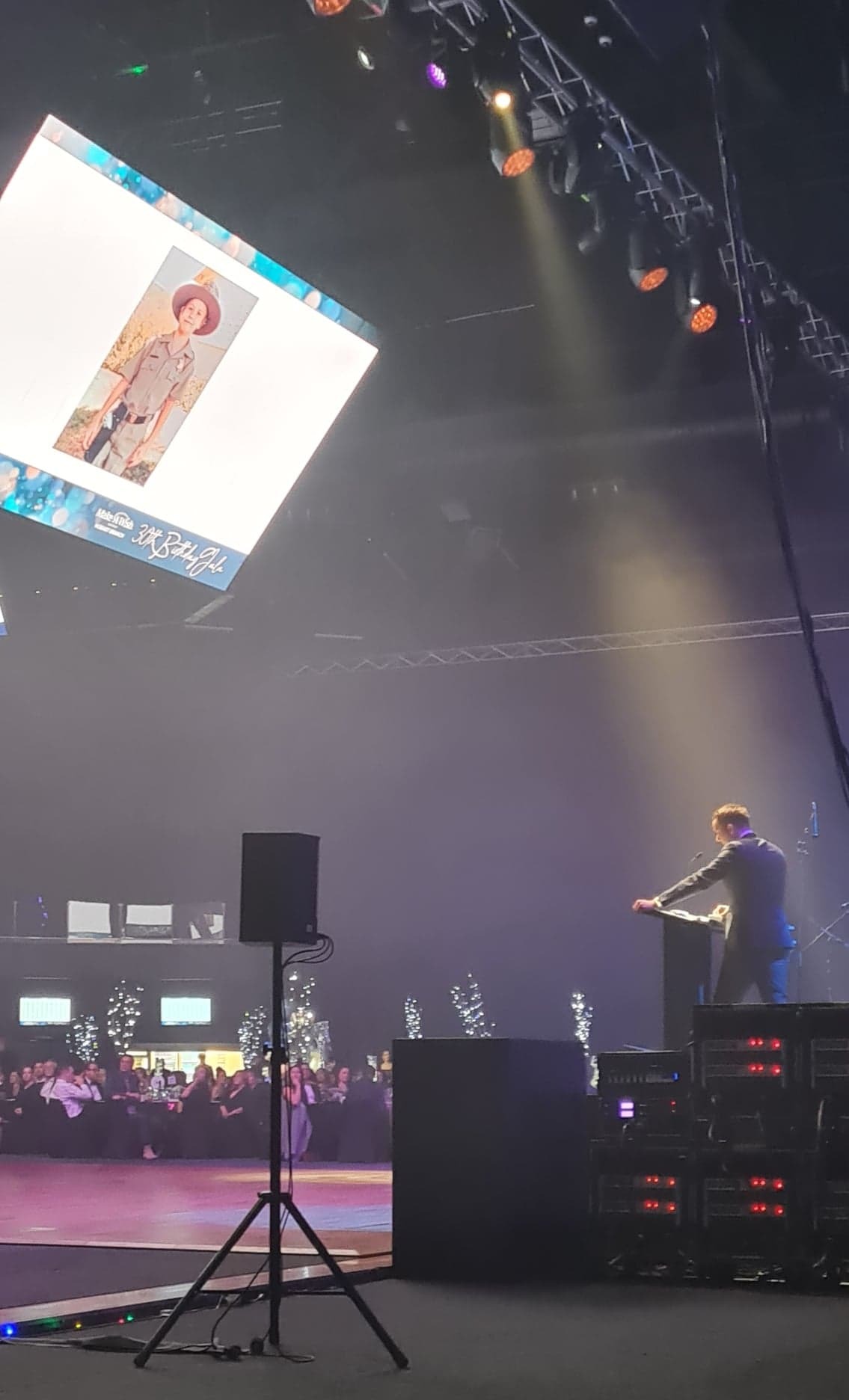 When I moved to Hobart, there wasn't any doubt that I would join the Hobart Branch.
I was Acting Secretary at one point, and realised that taking minutes and collating them and coordination behind the scenes wasn't my strength.
I came to realise my head space is more in strategic thinking and leadership. I wasn't seeking the Branch President role, but (the then President) Amanda French took a step back and I was going to support her as vice president but she said, 'I think you are ready to take it on'.

I didn't think I was equipped or prepared but said yes to the opportunity when otherwise we would have had a vacancy in that position.
And I have absolutely loved the last four and a bit years in the role.
RICH HISTORY
Teamwork makes the dream work in Hobart
We have got a rich history as a branch.
One of the special moments of the recent Hobart Branch 30th birthday gala we held was to bring all the past presidents back, we all cut the cake together to symbolise the old and the new guard.
They are all so diverse and brought different things, unique trademarks, to the branch that have laid the foundations for future success.
Sylvia Rouleston was our first president for 16 years, similar case to me that she attended her first meeting and she got nominated as president.
I think that's incredible for your first meeting. She's not a volunteer anymore and it was extra special she was able to come to the gala.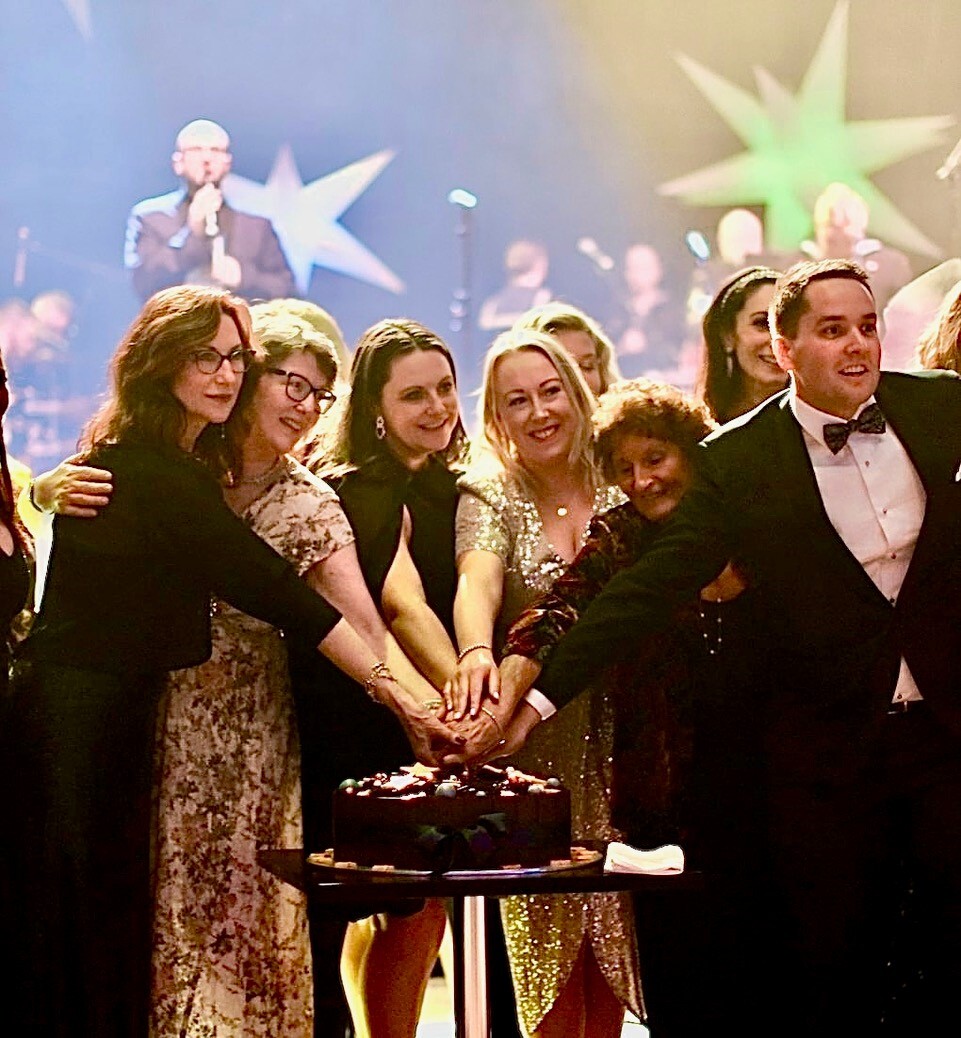 As President, I think I am approachable and generally open to feedback. I think the key is support.
When I came to the branch it was a bit fractured, we had just had a gala ball and then shortly after a couple of long-term volunteers exited.
So, at first, we needed change, but we didn't need obvious, in-your-face change. We needed change that was sustainable but a bit gentle.
I thought communication could be worked on and that's where we started.
Right from how we communicate one on one in a constructive and respectful way and in pressure situations, to how we engage with our external partners.
But teamwork and support were key areas we also focussed on.
There was a culture where someone would put their hand up for something and people would step back and think that person has got it covered.
But now everything we try and do we do as a team. It's about giving people support and knowing that the workload is shared.
There will be a lead on a project, but then the question will be asked 'what support do you need?' and we have been able to support each other a bit better than we were.
Our branch meetings also had a shake-up.
We found that quite often the people talking were the same people.
We cut down our meeting time considerably and gave people the opportunity to talk about the wishes they were working on.
We are getting people more comfortable having meetings on Zoom.
We do a quarterly face-to-face. We have guest speakers and had a child psychologist talk to us recently and that was useful for us in terms of how we work and better engage with our wish children.
WISH JOURNEY
Wishes make impact on kids
My favourite wish would be Aaron's wish to see Arsenal Football Club play.
Being an international team, we were worried about granting it, but it turned out they were coming to Australia later that year to play an exhibition game.
It was all sold out, so the team had to work hard to make it happen. He got to meet the players; he had a pretty good time.
He sort of keeps his cards close to his chest, not outwardly bouncing off the walls when we told him about his wish.
But seeing the photos the smile on his face was special.
The impact was visible, it was something he really wanted. It was a pretty special moment for a soccer-mad family.
I think we have a significant impact.
There are pretty dark periods kids and parents go through and we take them away from that for a small moment to experience a wish, something they really want that they might not be able to have otherwise.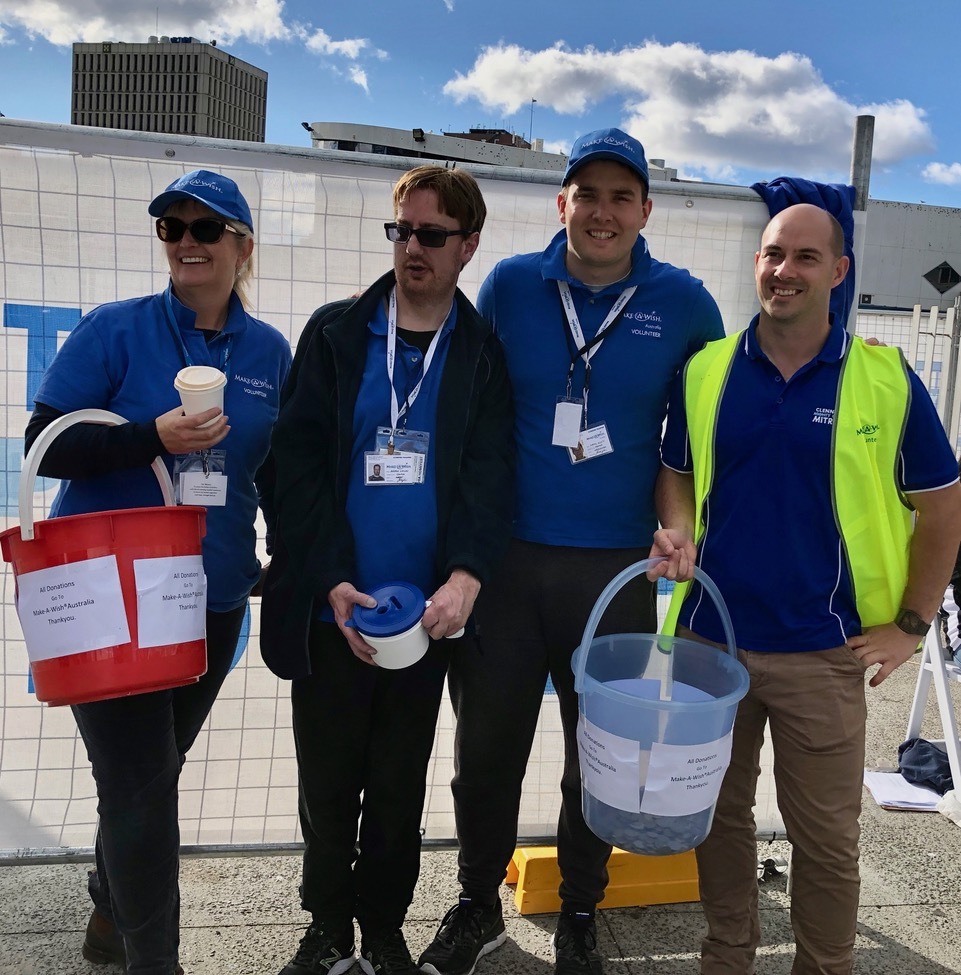 They can be uplifted and other times it can bring hope and something to look forward to.
The anticipation phase is the part between capturing and delivering a wish, and it's a really important time.
Sometimes it takes a while to grant a wish or there may be roadblocks in the way, that gives us the opportunity to keep that hope and anticipation going and create long-lasting memories.
I remember a teenage boy wanted a computer to pursue his graphic design dream and we were able to grant that wish but as part of that anticipation phase we were able to set him up with some graphic designers to learn some new skills.
One of the graphic designers works for a creative agency and another had done some work for Marvel – some really cool animation work – and that was the wish child's passion.
He was able to show these graphic designers his work and get some feedback. The computer is great but those moments in the anticipation phase were just as important and I'm sure will remain with him for the rest of his life.
PERSONAL DEVELOPMENT
'You do get a lot back' as a volunteer
Make-A-Wish has helped me develop as a person.
You can have a pretty rough day at work but then you go to a Make-A-Wish meeting, and you talk about a wish of a child that's got a life-threatening medical condition, it gives you a lot of perspective.
Some of the volunteers and the people that you meet, you have long-lasting relationships with that I wouldn't otherwise have in my life without Make-A-Wish.
It's an opportunity for people to come together and work towards a common purpose and goal.
I think for a professional sense as well, I've gained a lot.
Not intentionally but doing Communications Coordinator, Fundraising Coordinator and now President, and doing a lot of public-speaking and then leadership roles, they are skills that have helped set my career path.
It's not something you set out to do, but you do get a lot back.
Right now, I am transitioning out of the presidency and passing the baton onto someone else and it's a really exciting new phase for the branch.
We will be working as co-presidents to ensure a smooth handover.
It's an example of how great this organisation is in terms of giving opportunities to its volunteers, while also keeping the interests of wish children at the forefront of everything we do.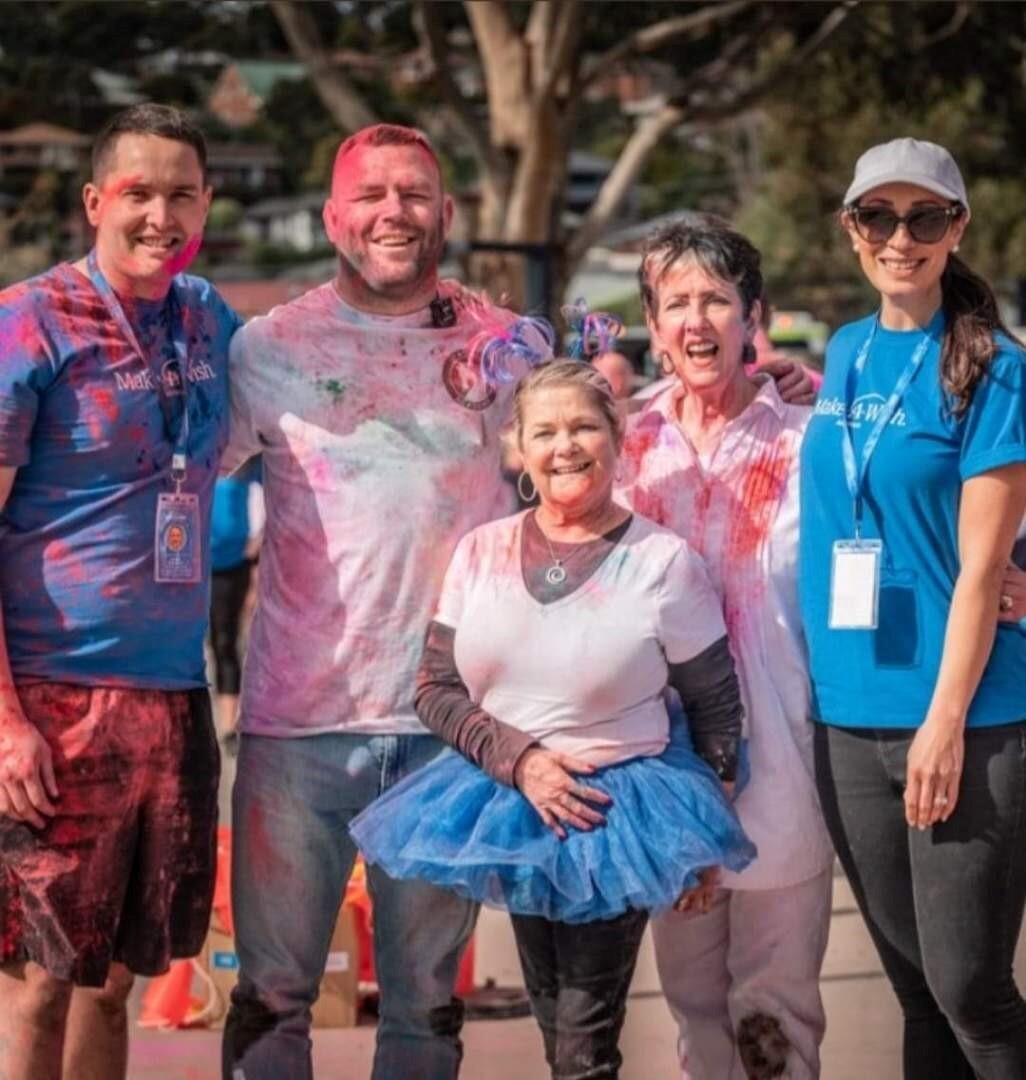 I have been in two branches; I think we have got a really diverse range of volunteers.
Some who have had a lived experience of wishes, kids that have had wishes, grandparents who have had wishes.
The people in the branch are invested, and know what the power of the wish is.
There is a social aspect. Today, for example, a lot of our volunteers are catching up.
This year (2022) has been trying, the last couple of years with COVID and some of our volunteers have been isolated and some have had other health issues going on and there's a small army of people to help them.
They'll go above and beyond. It's something that just happens and that's testament to the culture we have got.
INVESTED
Cam can't imagine life without Make-A-Wish
Being able to share our content is key.
A lot of the feedback we have had from events is about Make-A-Wish sharing wish stories – at the Hobart 30th gala we shared Lilah's wish to be a fairy and we went back and shared Robyn's first wish child Kayde (pictured), who came along and presented her with flowers as a surprise.
Those sorts of moment you can't fake, they are authentic.
I tracked Kayde down on the internet. I found some info on him playing for a footy club. I tracked him down on Facebook but wasn't sure he would get the message. Then I found we had a mutual friend who tracked him down.
Kayde remembered Robyn and was very keen to be involved. It was pretty amazing.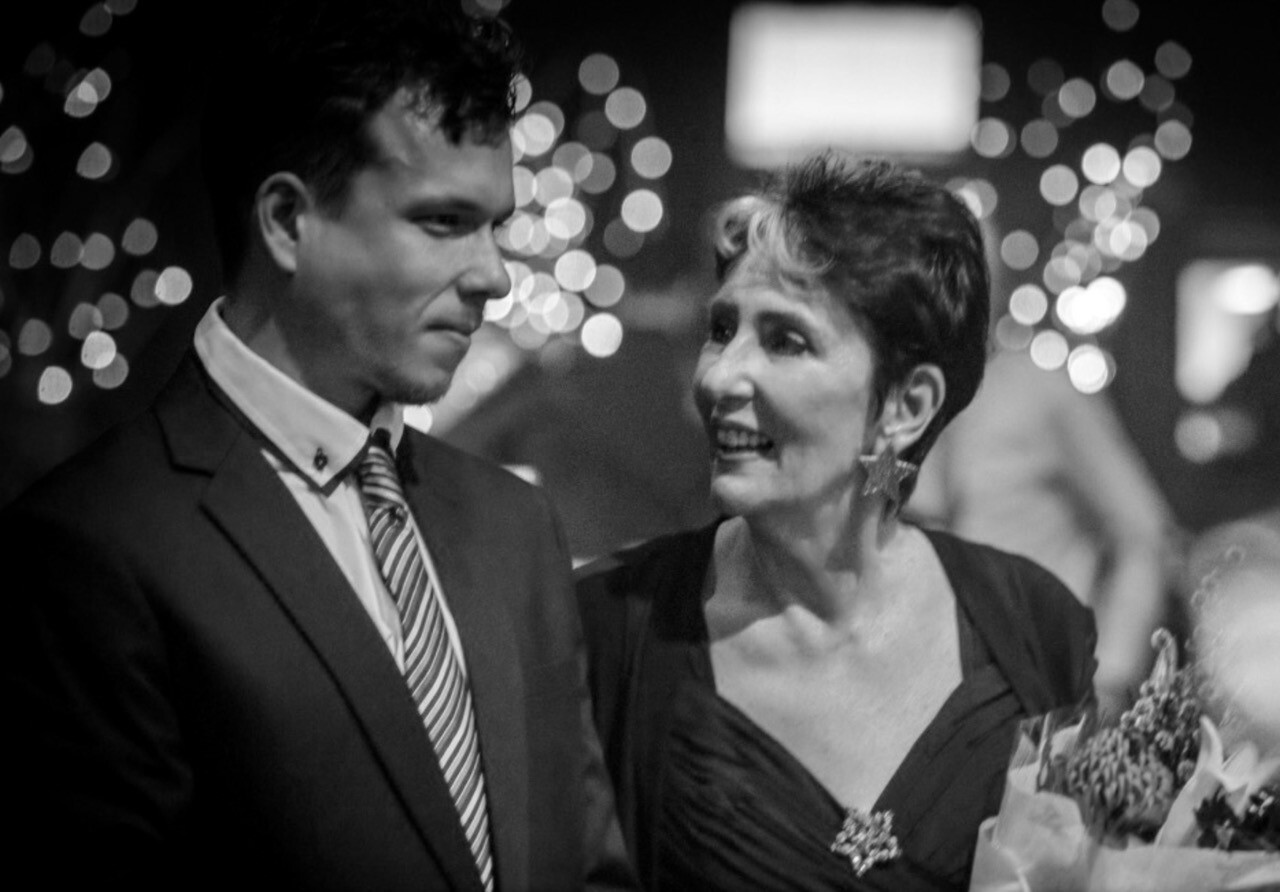 There's deep links with the branch that run across business and the broader community.
Tassie is an interesting place; there's a lot of connections and you can get a lot of goodwill from those connections.
Even some of our sponsors and supporters have been sponsoring for 20 or 25 years, year in year out.
They know that what they are donating to and supporting is for a genuine good cause.
And where possible – and we have a bit more to do in terms of our storytelling – we try and link back to them what we are doing and have got going on locally.
The wishes that we share at the ball, there is always a local flavour and the feedback we get is they feel we are authentic and genuine.
I think Make-A-Wish is a household name and people have references to it through a wish kid.
You generally hear it in movies or that sort of thing.
But the next part of the connection isn't as well known – the local aspect, how we are run.
Through a lot of work that has happened locally, not just in Hobart, that local connection has been cemented.
The brand is a strong brand and the mission statement underpinning what we do hasn't changed – it's fortunate we haven't changed the name, because it is a trusted name.
I would say to potential volunteers to take a good look at the time you can give, it's a gifted role we have.
We go into people's lives at a critical time. The impact you can have on families is huge.
It's something that if you got time to give, it's well worth pursuing. I can't imagine life without Make-A-Wish.
Cameron has been proudly volunteering since 2011