Zak's jungle adventure
Zak's favourite movies Jurassic Park and King Kong have one thing in common – the jungle. So it was no surprise the 6 year old's wish was for a holiday with his family in a jungle treehouse. Thanks to generous donors and supporters like you, Zak's wish came true. This is his story.
Background
Meet Zak
Zak has been fighting Myelodysplastic Syndrome, a type of cancer that affects the production of normal blood cells in the bone marrow, since he was diagnosed two years ago.
He had a bone marrow transplant last year which meant he had to spend six months in isolation.
For a boy with endless energy he's had severe bouts of fatigue to contend with.
Zak wanted to stay in a treehouse so he could imagine what it would be like to live in a jungle like all the animals he loves.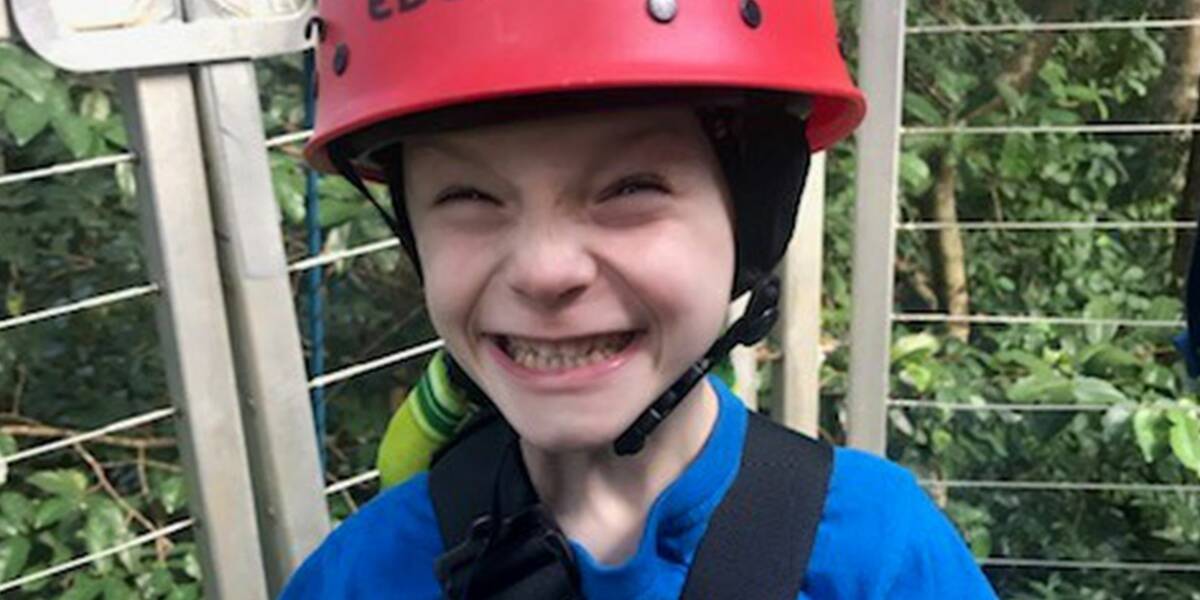 The wish
The adventure begins!
When he got to his plane to fly to the jungle in Cairns, Zak was greeted by a concerned Qantas crew who were trying to tackle an 'emergency'.
Knowing he was an expert when it came to animals, the crew explained to Zak there had been an outbreak and some animals had escaped in the plane.
It was up to Zak and his sister Layla to help find and capture them.
Little plastic animal figurines were hidden throughout the plane but Zak and Layla found them all!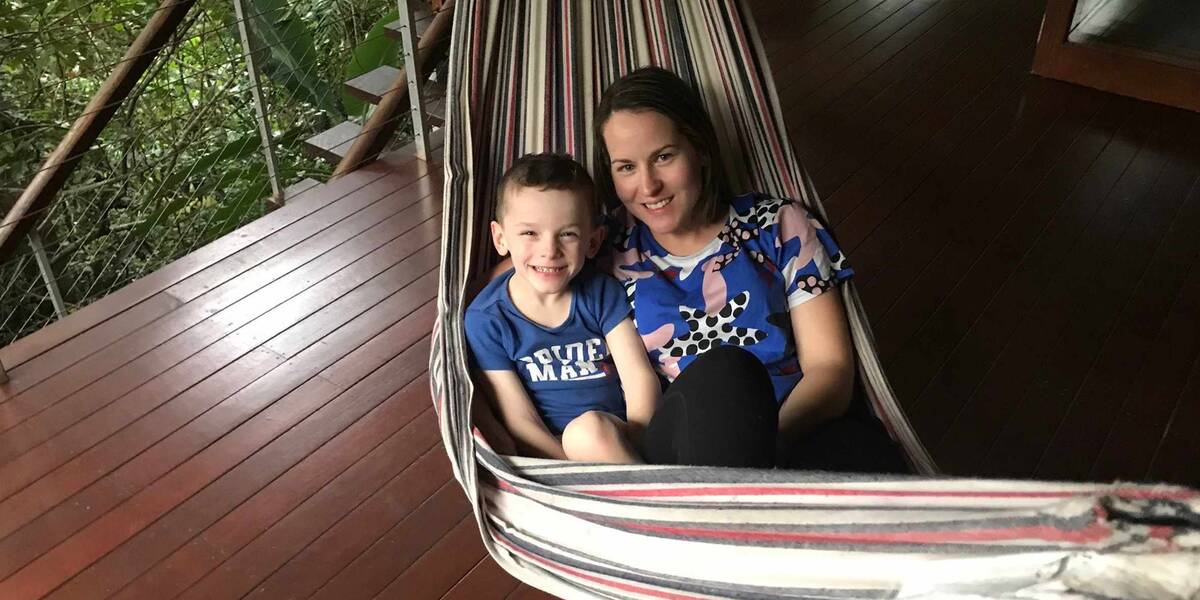 Make a life-changing difference
There are so many ways you can help seriously ill kids like Zak experience an unforgettable wish.
The wish
Living in the trees
Zak and his family were surprised by just how big their treehouse accommodation was.
They enjoyed their time in the jungle before travelling to the second phase of their wish trip at a Big4 Holiday Park.
In Zak's mind, waterslides are part and parcel of living in the jungle so Big4 were able to able to help with all their fun water features.
Zak got his chance to get close to many of his favourite animals during the trip including a koala and some reptiles.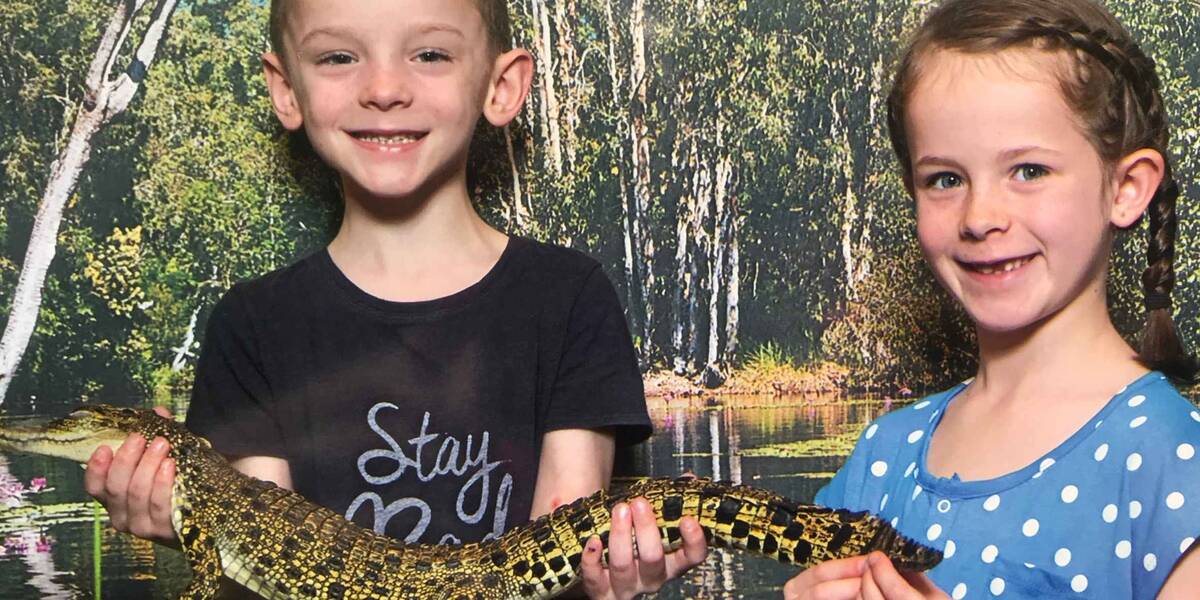 Wish Effect
An unforgettable family experience
Zak's mum Crystal said they had the best time on the wish.
She said she can't even explain how perfect and fulfilling it was from start to finish. Crystal said the whole wish was energising for not just Zak but the whole family and it's a week they will never forget.
"You sort of feel like you don't deserve thing like this, but when you look at all Zak's been through you think, well he truly deserves it," she said.
I think he thought the treehouse was going to be a little shack, but he, we all were, blown away.

Crystal

Zak's mum
Help more life-changing wishes come true
The Wish Journey
How a wish comes to life
Make-A-Wish volunteers visit each child to capture their greatest wish, getting to the heart of what kids truly want and why. This profound insight is part of what makes Make-A-Wish unique, giving children full creative control and helping to shape their entire Wish Journey.
Back at Make-A-Wish HQ, we partner with families, volunteers and medical teams to design the ultimate wish experience - and start rallying our partners and supporters to help make it happen.
In the lead up to the wish, we take each child on a journey designed to build excitement and provide a welcome distraction from medical treatment. Anticipation can be incredibly powerful, helping to calm, distract and inspire sick kids at a time they need it most.
When the moment finally arrives, children get to experience their greatest wish come true - it's everything they've imagined and more. Pinch yourself, and don't forget to take a breath and enjoy every precious moment!
Wish impact studies show that a child's wish lives on, long after the moment. A wish gives more than just hope – with an incredible and lasting effect on the lives of sick kids, their families and wider communities.
Want to sign up to receive our newsletter?
It's just like, our news, in a letter, for you.