Torin's angling for his wish to happen
Fishing fanatic Torin was only days away from casting his line in Tasmania. But COVID-19 restrictions put a halt temporarily to his wish.

*Image courtesy of Nicole Cleary / NewsCorp

Wish postponed
Meet Torin
Torin was so close to going on his fishing wish in Tasmania that he could almost feel the fish nibbling at his line.
The 13 year old's trip was called off at the eleventh hour because of COVID-19. Torin's bags were packed, and excitement was written all over his face.
"He was just so sad. He wasn't angry, he just sat there and wept," mum Beth said.
"I told him the week we bought the tickets and now I wish I had of held off telling him."
Severely disabled, Torin found it hard to understand why the trip had to be postponed. The only way Beth could explain it was to say the plane was broken.
"I told him it would happen one day but he doesn't quite get it," Beth said.
"I said the plane will get fixed one day.
"This morning at 5am, he was prodding me in bed, and I looked at him and he was saying 'aeroplane … can I go on the aeroplane today'. He asks about it a lot."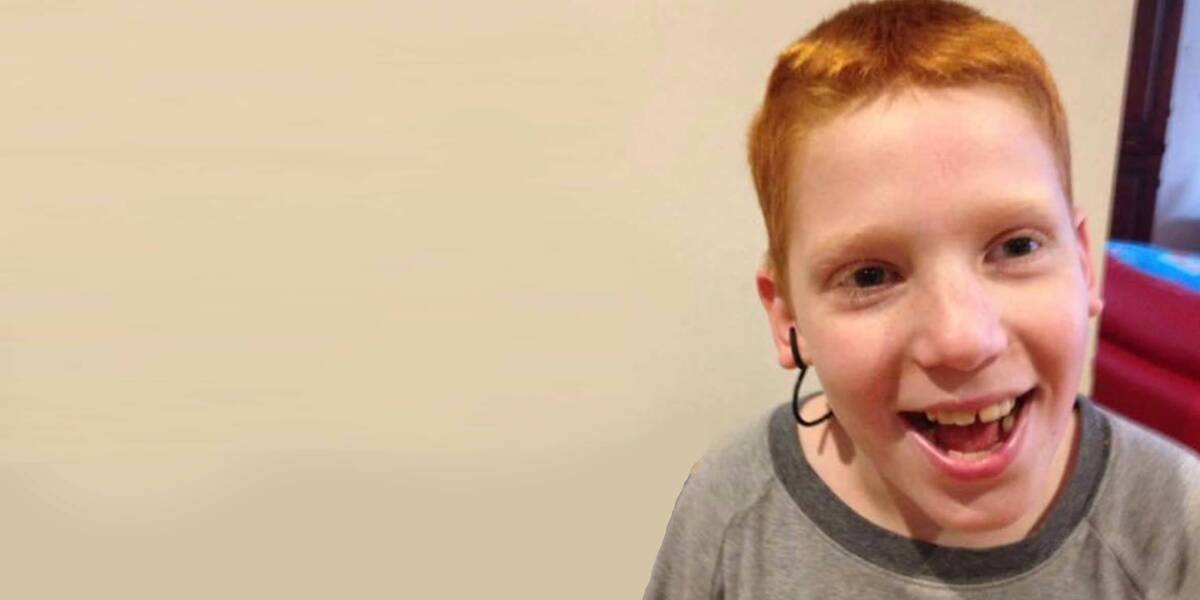 Diagnosis
Brain disorder
Torin's challenging medical journey started before he was even born.
Beth contracted cytomegalovirus (CMV) while Torin was in utero.
The CMV then led to a brain disorder known as polymicrogyria (PMG).
What it meant was that Torin was born deaf, cannot speak, has cerebral palsy, autism and can only use his left arm.
"It was only at 11 months when we started putting it all together," Beth said.
"We were searching for that whole year, so when I got the CMV diagnosis I was relieved not because I could do something, it was just that I knew what was wrong.
"The PMV diagnosis was devastating; you don't want to put that into Google. Basically, the brain was not developed properly because CMV interrupted it."
Beth said the diagnosis came the day before the Good Friday Appeal in 2007.
"All during the appeal, I was crying," she said. "I thought 'goodness; this is my world now. In a heartbeat, this is now my world'," she said.
"Every Good Friday Appeal makes me think of the diagnosis.
"We know he won't live forever, and we are fully okay with that but, yeah, it pulls at your heartstrings when you think about it."
Make a life-changing difference
With June 30 coming up, make your tax deductible donation today and support kids like Torin.
About Torin
Teenage prankster
Torin loves to clown around and play pranks. Beth said watching his prank unfold he laughs and lets out an infectious cackle.
"He will steal your phone, and he thinks it's hilarious," Beth said. "It'll turn into a scavenger hunt and he's sitting there saying 'no, not in there', and his laughter fills the room."
Apart from pranks, Torin loves planes and fishing. When he sees planes in the sky, he stares at them.
He has a fish tank in his bedroom and loves watching big fishing videos on YouTube.
When the local Make-A-Wish volunteers visited Torin, he told them through a speech device the words "plane, fish and big boat".
So the wheels were put in motion for his Tasmanian fishing trip with his family, which includes four siblings.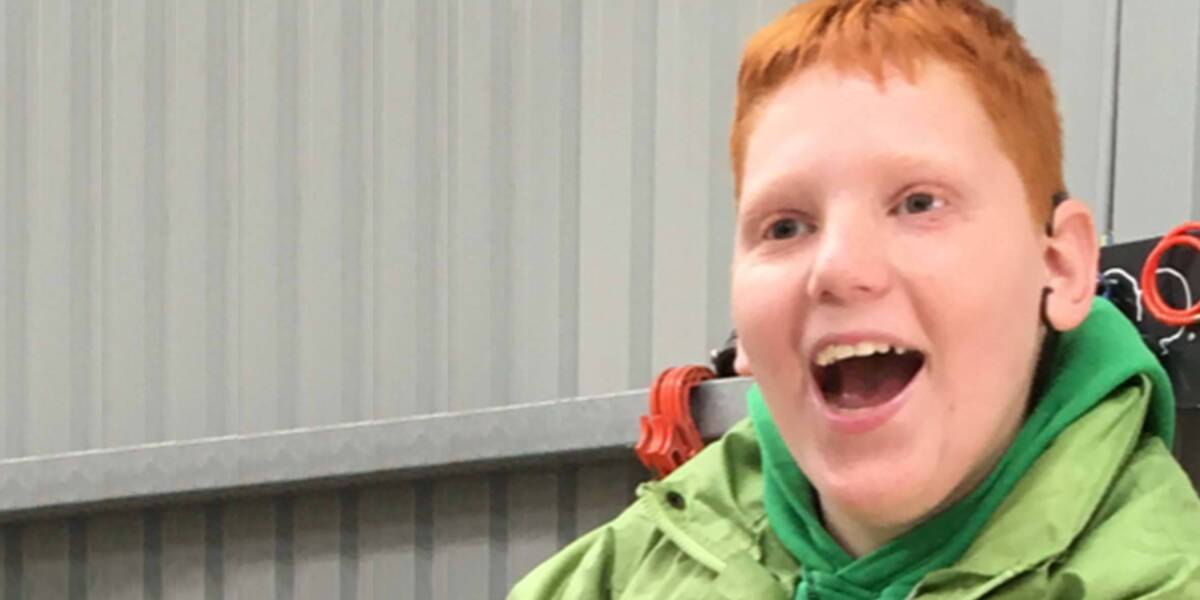 Anticipation
Wishes are waiting
As COVID-19 put the brakes on Torin's Tasmanian trip, the Make-A-Wish community began focussing on how to keep Torin engaged.
They reached out to Robbie Alexander, a renowned fishing YouTuber and Make-A-Wish volunteer. Robbie knew he could help and got straight to work creating a special surprise for Torin.
Robbie made a video for Torin reassuring him his wish will eventually come true.
Beth said the video had lifted her son's spirits.
"I just showed Torin the video, and he was rapt. He was AMAZED he kept using his name. So cute. Such a beautiful gesture".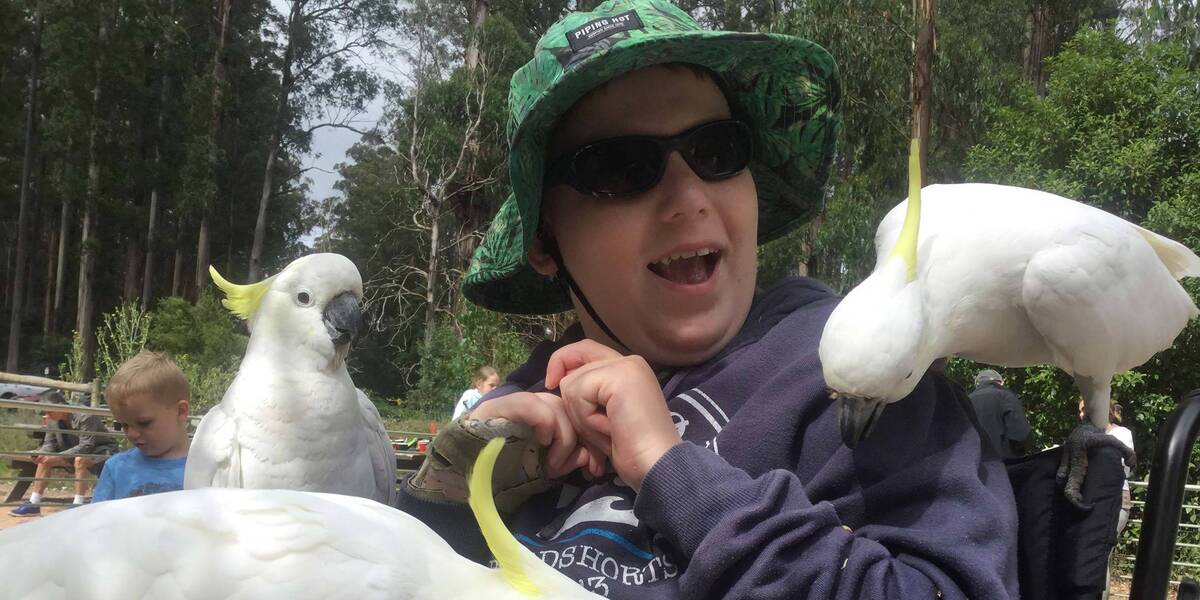 Beth said Torin would like to catch a big fish but would still be happy with "a little pufferfish".
"I am excited for him," she said.
"Especially during this isolation how hard it's been for him, he needs to get out and live some life at the moment because he's really struggling,
"Make-A-Wish has just gone above and beyond. When this happens, I'll be indebted to them forever. It certainly wouldn't have happened without them."

Right now, because of COVID-19, more children than ever are waiting for a wish. With more than 800 kids counting on us right now, your support is needed more than ever.

You can make the impossible possible
Despite being one of Australia's top 20 most trusted charities, we don't receive government funding. Please give what you can - every dollar counts.
Make-A-Wish has just gone above and beyond. When this (wish) happens, I'll be indebted to them forever.

Beth

Torin's mum
The Wish Journey
How a wish comes to life
Make-A-Wish volunteers visit each child to capture their greatest wish, getting to the heart of what kids truly want and why. This profound insight is part of what makes Make-A-Wish unique, giving children full creative control and helping to shape their entire Wish Journey.
Back at Make-A-Wish HQ, we partner with families, volunteers and medical teams to design the ultimate wish experience - and start rallying our partners and supporters to help make it happen.
In the lead up to the wish, we take each child on a journey designed to build excitement and provide a welcome distraction from medical treatment. Anticipation can be incredibly powerful, helping to calm, distract and inspire sick kids at a time they need it most.
When the moment finally arrives, children get to experience their greatest wish come true - it's everything they've imagined and more. Pinch yourself, and don't forget to take a breath and enjoy every precious moment!
Wish impact studies show that a child's wish lives on, long after the moment. A wish gives more than just hope – with an incredible and lasting effect on the lives of sick kids, their families and wider communities.