Best friend's passing spurs Stef on
The loss of her best friend to leukaemia at age 16 shortly after receiving her wish, lit a fire inside Stef McDermott to help Make-A-Wish.
Best friends
Shock passing impacts Stef
Stef McDermott first met her best friend Vanessa on day one of kindergarten.
As 4 year olds, they may not have had the words, but it was clear they were friends by body language alone.
From sitting together for storytime at kinder, the two girls then stood side-by-side on the starting line at Little Athletics. Soon they would start dance classes together.
Then, when both girls were 13, Vanessa was diagnosed with leukaemia.

Enter Make-A-Wish, who granted Vanessa's wish for a computer.
Vanessa underwent treatment for her leukaemia, and for a time, she was winning the battle. Sadly, when she was 16, Vanessa suddenly passed away.
Stef's mum got the bad news in a phone call about 5 pm one Thursday night. Stef remembers hearing the news and feeling well enough to go to her part-time job. Shortly after, in a case of delayed shock, she collapsed.
"It took a couple of hours for it to sink in," Stef said.
"One of the things I remember is at Vanessa's funeral, her dad wouldn't let go of me.
"I think what made it harder was that she was in remission, and I started to think she'd made it through."
Volunteering
Stef responds to ad
Even though she was young, Stef's exposure to Make-A-Wish left a lasting impression.
For years Stef donated to Make-A-Wish but wasn't ready to get actively involved. But when she had the time in her life, Stef saw an ad on SEEK for Make-A-Wish volunteers and wasted no time responding.
"Make-A-Wish was always the one charity I wanted to get involved in," Stef said.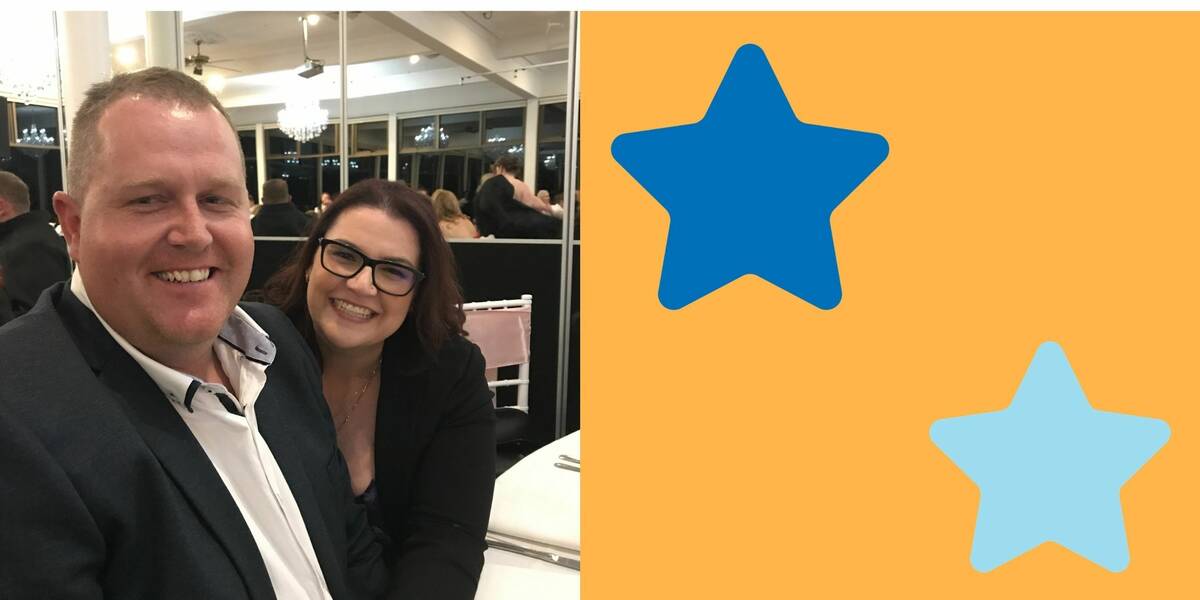 "I remember seeing how happy Vanessa was to get a computer and everything that went with that.
"When I think of Make-A-Wish and the joy it brought to Vanessa, I thought if I can put a smile on kids' faces – even if it's only temporary – at least their time here is as happy as it can be."
Vanessa's death also prompted Stef to become a blood donor and join the Bone Marrow Registry.
Branch journey
Becoming a Wishmaker
Stef started as a Make-A-Wish Fundraising Coordinator with the South West Sydney Branch in late 2019.
Not long after, the COVID-19 pandemic hit, grinding all fundraising to a halt.
Stef, an IT program manager, was overflowing with fundraising ideas from a charity golf day to Bunnings barbecues.
This year, Stef moved into the Wish Granting Coordinator role in her branch.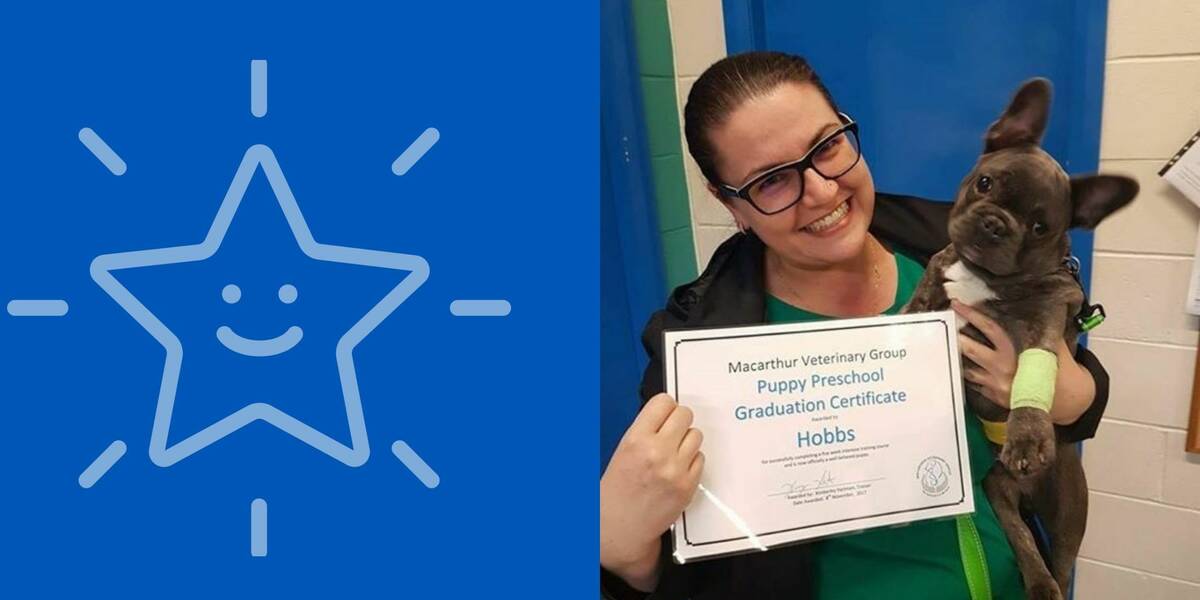 The new role means Stef has an awareness of all the wishes assigned to the branch.
"I love it; I get to hear about all the kids' stories and how brave they are," Stef said.
"To be across all the wishes and hearing what they're planning for the kids, I've been enjoying it."
One of Stef's favourite volunteering experiences was preparing a wish hamper for a seriously-ill 2 year old girl just before Christmas.
"I got to go and buy a toy hamper, full of age-appropriate toys," she said.
"Unfortunately, I didn't get to meet her due to a COVID cluster. I had to hand the gift to a courier, but it still meant this urgent wish hamper was fulfilled.
"The fulfilment of knowing a young child is happy at Christmas is very rewarding."
Having a ball
The 'wish goosebumps'
Speaking on the eve of National Volunteer Week, which runs from May 17-23 in 2021, Stef's focus is now the Make-A-Wish Sydney Gala Ball on Saturday, June 26.
"I am working very closely with Breanna, one of our wish kids, who will co-host the ball with emcee Melissa Doyle," Stef said.
"We have up to 400 people coming, and we have a number of acts planned to entertain guests.
"We have been inundated with support from businesses, which has been really inspirational."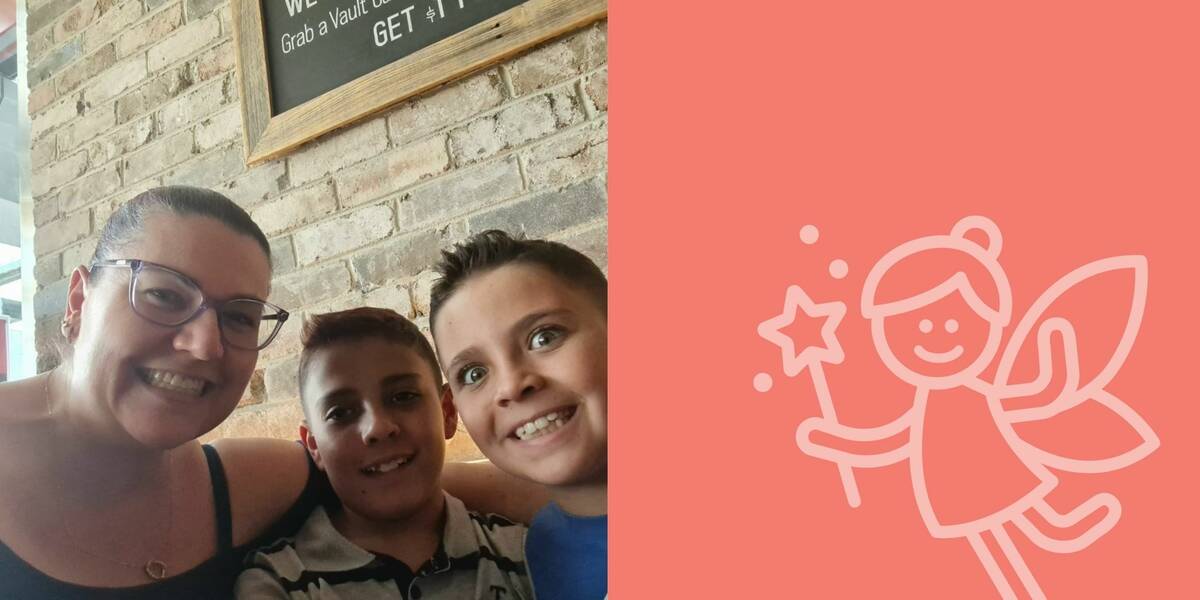 Inspirational too, for Stef, are the Make-A-Wish kids.
"I think the kids are so inspirational," she said. "They're always smiling and happy, and that's the inspiration, seeing the kids fight their illnesses and say 'you're not going to keep me down'. I get goosebumps even saying it.
"I feel lucky to be part of an organisation that raises funds to help sick children. When you volunteer your time with Make-A-Wish, you feel like you've accomplished something."
When I think of Make-A-Wish and the joy it brought to Vanessa, I thought if I can put a smile on kids' faces – even if it's only temporary – at least their time here is as happy as it can be.

Stef, volunteer
Make wishes come true
Please give what you can - every dollar counts.