Amelia gives a big hug to her idol Mickey
Mickey Mouse means the world to six-year-old Amelia. Her wish was to meet the mouse who has been right beside her during her medical journey, and earlier this year it came true!
Anticipation
Meeting Mickey
Amelia's eyes light up when she thinks about the moment she meets Mickey Mouse.
She's thought many times about her wish to meet Mickey coming true. In particular, when she first lays eyes on her favourite Disney character.
Amelia plans to run up to Mickey as fast as her little legs will take her, give him a high five and a big hug.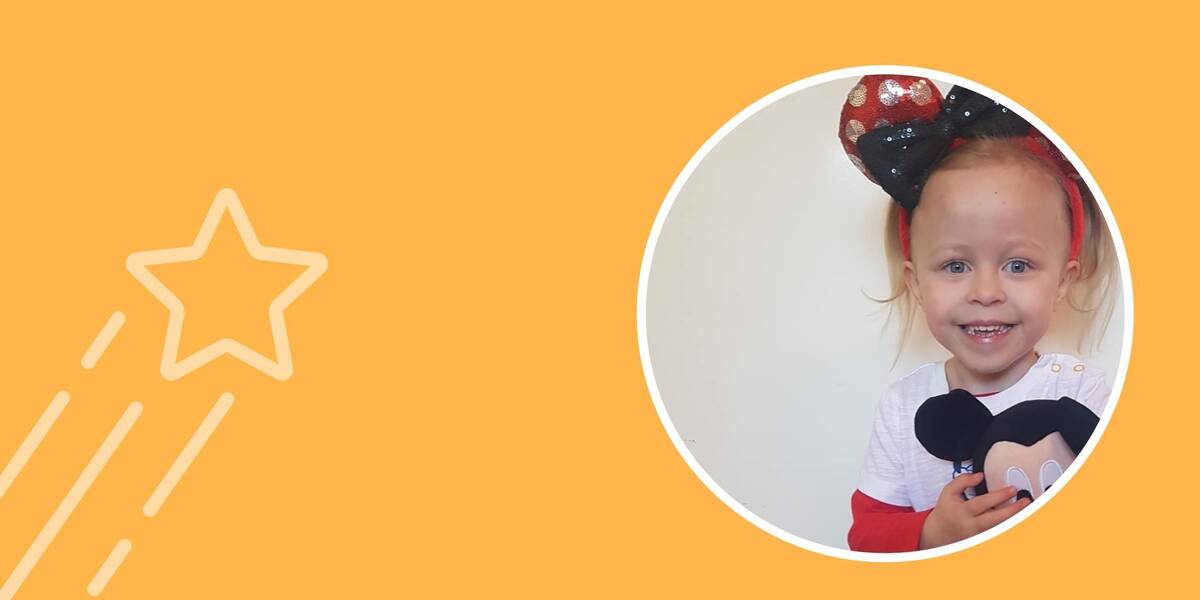 When asked what sort of hug it will be, Amelia, aged 6, stretches her little arms out as far as she can and joins her hands in a hugging gesture.
"That hug," she says, beaming.
Diagnosis shock
Christmas plans crushed
Amelia was due to be born in November 2015, making mum and dad Jayne and David excited about celebrating Christmas with their new baby.
However, Amelia came early. Born at 24 weeks in August, there were immediate concerns about Amelia's health. She was ventilated and placed in an incubator.
Amelia wasn't allowed home until five months later in January, crushing Jayne's hopes of Christmas at home with her new baby.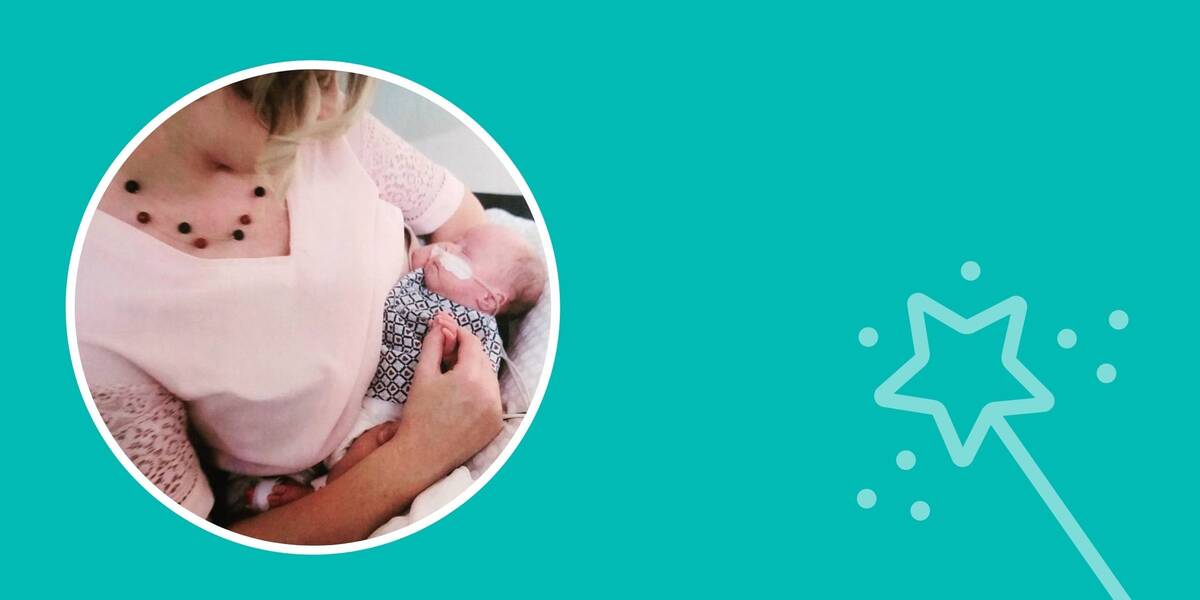 "It still makes me really emotional … I think because I set that goal for Christmas, it was really hard," Jayne said.
In time, Amelia was found to have three different medical conditions. She was diagnosed with chronic lung disease, a hole in her heart and pulmonary hypertension.
"It wasn't a matter of treating one thing; it was treating all three," Jayne said.
"She's got the trifecta; Amelia's a bit of an anomaly.
"But she is stable now and on a couple of medications. We don't know what the future holds, but she may be taking the medications for life. We are just taking it as we go."
Disney love
Parents pass on Disney desires
It's quite possible Disney is in Amelia's DNA.
Dad David always had a soft spot for Mickey.
Amelia spotted a photo of her dad and his brother as babies, with Mickey in the background.
Mum Jayne grew up with The Little Mermaid and can still recite every line from the movie.
"Amelia's love for Disney started when she was a baby," Jayne said. "I was obsessed with The Little Mermaid, so it probably stems from me. And one day, her grandmother bought a Mickey Mouse toy for her, and it just kicked off. From then on, everything had to be Mickey Mouse."
Amelia's bedroom is a shrine to Mickey.
"She has a big collection of plush toys – there's big Mickey and small Mickey," Jayne said. "Then she has a few figurines of Mickey. A Mickey doona cover, a Mickey puzzle in a frame and a Mickey clock."
Amelia also has a finely-tuned Mickey radar, able to spot him "a mile away" when she's outdoors.
"If a child has a Mickey backpack, she'll say 'there's Mickey' and even if a child has a Mickey watch on, she'll see it even if I can't spot it."
Wish excitement
Meeting will be reward for Amelia
Throughout her medical journey, Amelia has inspired her family with her resilience.
Most memorable has been her infectious laugh.
"It's such a beautiful laugh; she's had that laugh since she's five months old," Jayne said. "Everyone says Amelia has a contagious and loving laugh. It's one of her qualities."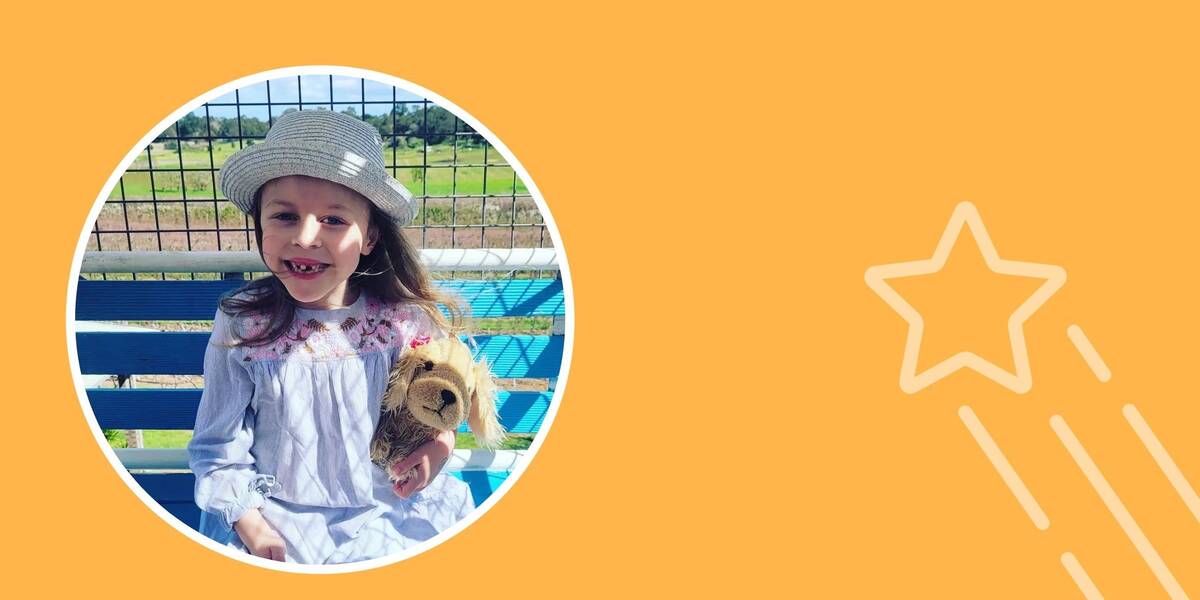 Wish Day arrives
In the lead-up to the meeting, Amelia had grand plans to run up and give Mickey Mouse the biggest hug and high five – which is exactly what happened!
The day began with Amelia's very own scavenger hunt to finally find the clue of all clues - where Mickey Mouse was! She was then picked up by her very own limo to meet her one true idol. Once the meet and greet had taken place, Amelia spent time with Mickey doing her favourite activities such as colouring in, dancing, and of course having a tea party.
"The wish day was a dream come true for both Amelia and I," Jayne said.
"For me, seeing the joy on Amelia's face was heartwarming and Make-A-Wish and Disney truly went above and beyond to make the wish personal and memorable for Amelia."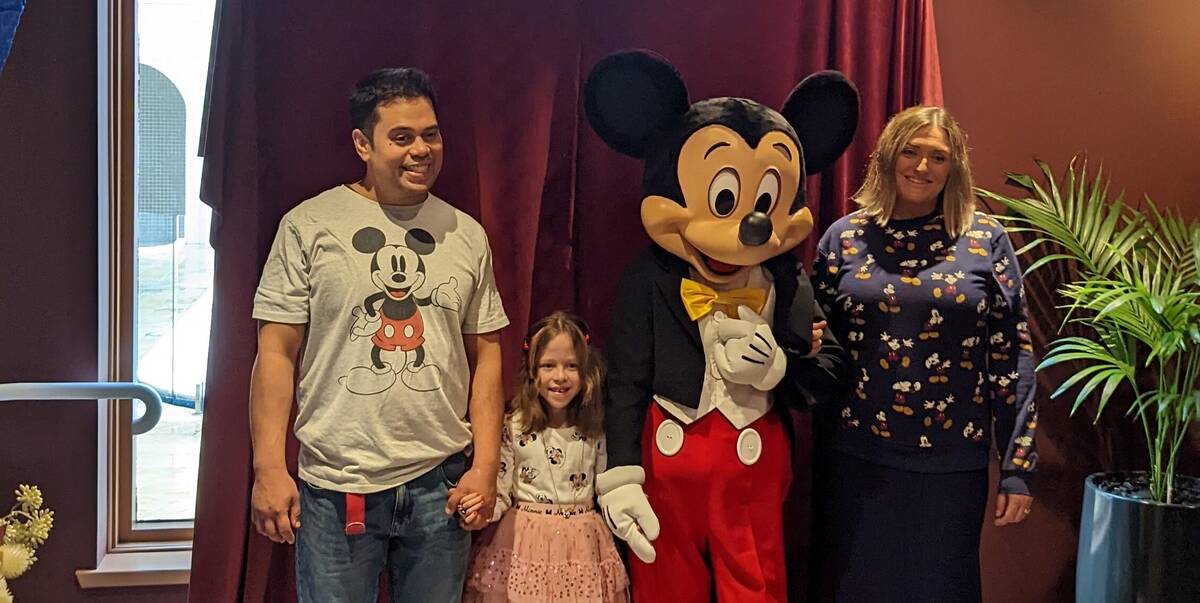 We wouldn't be able to organise Mickey to come over and meet Amelia. So for Make-A-Wish to arrange this for us is such a blessing

Jayne, mum of Amelia

chronic lung disease, a hole in her heart and pulmonary hypertension