Lexie can't wait to see snow!
Lexie loves running around playing AFL. And she's is kicking goals on and off the field after tackling leukaemia, becoming stronger with every day. Now she's looking forward to seeing snow for the first time.
Wish postponed
Meet Lexie
When little Lexie heard the news her wish to go to the snow was coming true, she immediately went looking for her beanies.
During her time in the hospital for acute lymphoblastic leukaemia treatment, beanies were among the many items gifted to Lexie.
"As soon as we got the phone call (to say the wish was happening) she grabbed her beanies and went through them to see which ones would be good to take," wish mum Toni said.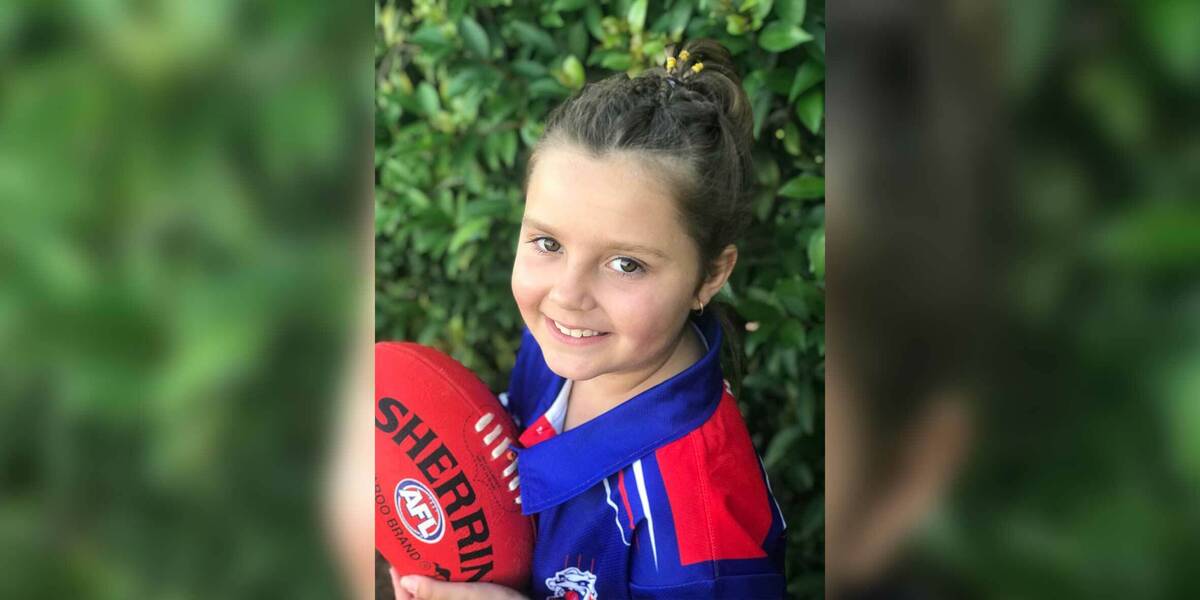 "She has about 60 different ones. She was in there over 100 days, so it seemed like she got a new beanie twice a week."
Lexie is from Townsville, and while she's never seen snow in real life, she's seen it on TV and in movies plenty of times.
Unfortunately, the brakes were put on her snow adventure when COVID-19 hit.
With COVID-restrictions now easing in most states, Lexie is like many other sick kids this Christmas waiting for their wishes.
Toni said while Lexie was disappointed her wish had been delayed, she "knows you have to wait for good things".
"The wish hasn't gone away; it's still something we have to look forward to," Toni said.
Diagnosis
Hiccups for brave girl
Lexie was an active 4-year-old when she complained of a sore tummy.
Not long after, when she was playing touch football, she cut her foot and according to mum Toni, "it bled a lot".
Next came a small rash on her torso, then a huge swollen gland on the side of her neck.
The swollen gland was the impetus for an immediate flight to Brisbane.
"She was very, very sick very quickly," Toni said.
"She went from being slightly unwell to being on a ventilator within 12 hours. It was just so fast."
Doctors diagnosed Lexie with acute lymphoblastic leukaemia.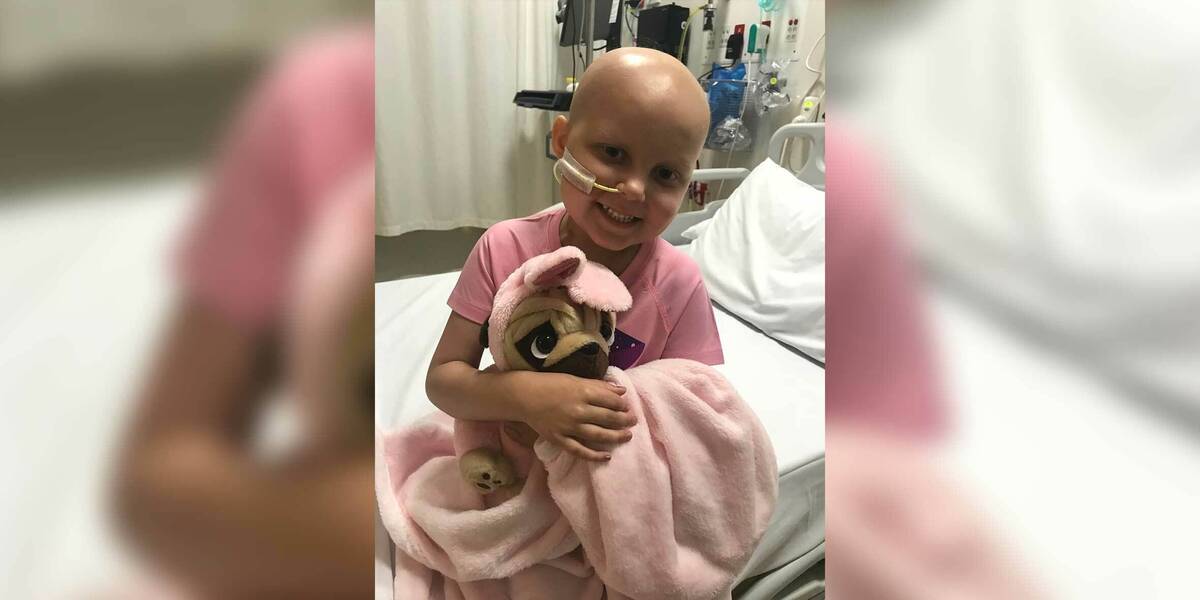 For the first six months, Lexie had chemotherapy twice a week and steroids every day.
The biggest hiccup was a fungal inflection which ravaged her little body for months, and eventually, she was put into a medically induced coma.
"Her body had 40-degree temperatures three or four times a day, and they couldn't give her the medication to stop that without making the fungal infection worse," Toni said.
"The induced coma worked, but that was probably the worst part of the whole thing.
"At one stage, we thought she wasn't going to make it.
"We would say 'Okay Lex, it's just one more day' and she was a trooper.
"She did everything she was told. She did it without whinging, without crying. I was so blessed.
"The nurses always wanted Lexie as their patient because she would take whatever they needed to do to her. She was so brave."
About Lexie
New life awaits
Toni said it was in Lexie's nature to be caring.
Earlier this year she got the all-clear from doctors and recently stopped all medication.
But towards the end of her hospital visits, Toni said Lexie would seek out other little kids starting their leukaemia treatments and "go tell them 'it'll be all right' and 'I'm finished mine'."
"I think she's proud of herself that she's gone through it and done it," Toni said.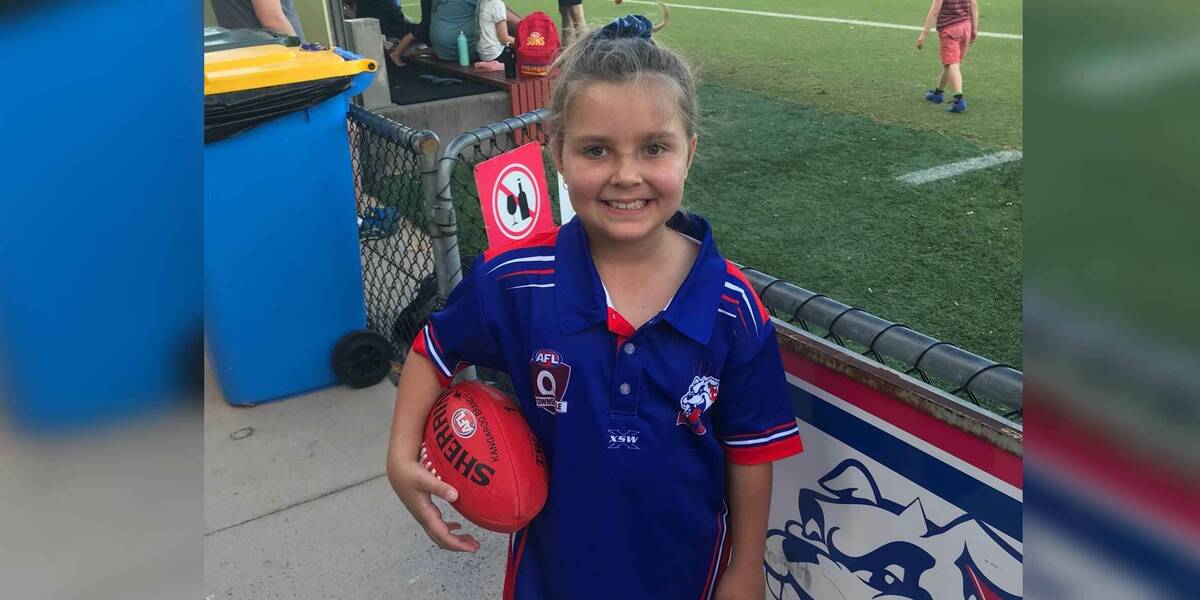 Make-A-Wish Wish Force member Shelley Joyce was one of the volunteers who visited Lexie to ask her about her wish.
"Lexie had already made up her mind about her wish before we arrived," Shelley said.
"She wanted to go to the snow and make a snow angel - she had never seen snow before, and due to her illness and treatments, the family hadn't had the opportunity to go on many holidays together.
"They were a very close and loving family, and you could see that a special holiday together would mean so much to them after everything that they were going through with Lexie's treatment."
Toni said the wish trip would be the start of a 'new life' for Lexie, now aged 7.
"For Lexie and me, it's just going to mean it's the beginning of her new life," Toni said.
"We can start afresh. I know she's only in remission and things can change but we're not looking at that ever happening.
"This snow adventure will be the starting point. From that point, everything will be good, and nothing will stop her."
We are so grateful there are charities like Make-A-Wish that make these kids feel special. It does give them and their families a big lift to see them so happy.

Toni

Lexie's mum
Lexie, 7, acute lymphoblastic leukaemia.
Wish statement: To see snow.
The Wish Journey
How a wish comes to life
Make-A-Wish volunteers visit each child to capture their greatest wish, getting to the heart of what kids truly want and why. This profound insight is part of what makes Make-A-Wish unique, giving children full creative control and helping to shape their entire Wish Journey.
Back at Make-A-Wish HQ, we partner with families, volunteers and medical teams to design the ultimate wish experience - and start rallying our partners and supporters to help make it happen.
In the lead up to the wish, we take each child on a journey designed to build excitement and provide a welcome distraction from medical treatment. Anticipation can be incredibly powerful, helping to calm, distract and inspire sick kids at a time they need it most.
When the moment finally arrives, children get to experience their greatest wish come true - it's everything they've imagined and more. Pinch yourself, and don't forget to take a breath and enjoy every precious moment!
Wish impact studies show that a child's wish lives on, long after the moment. A wish gives more than just hope – with an incredible and lasting effect on the lives of sick kids, their families and wider communities.