Levi gets into the swing of things
For the first time in his life, 6-year-old Levi is playing in his backyard with his younger brother. Thanks to the generosity of donors like you, Levi's wish for a sensory playground came true. This is his story.
Background
'He wasn't ever settled'
As mums do, Anastasia knew something wasn't quite right with her baby Levi after his first couple of weeks.
"He wasn't ever settled and was screaming a lot," she said.
"I took him to the doctor and hospital a couple of times but finally when he was three months old, they started doing tests."
Levi started tube feeding straight away, but his first diagnosis took much longer - 18 months. The diagnosis was mitochondrial disease, a condition where the mitochondria is unable to completely burn food and oxygen to generate energy, which is essential for normal cell function.
In 2018, another critical condition was diagnosed – PNPT1 gene mutation.
Levi has a vision impairment and mild hearing loss, and is also non-verbal.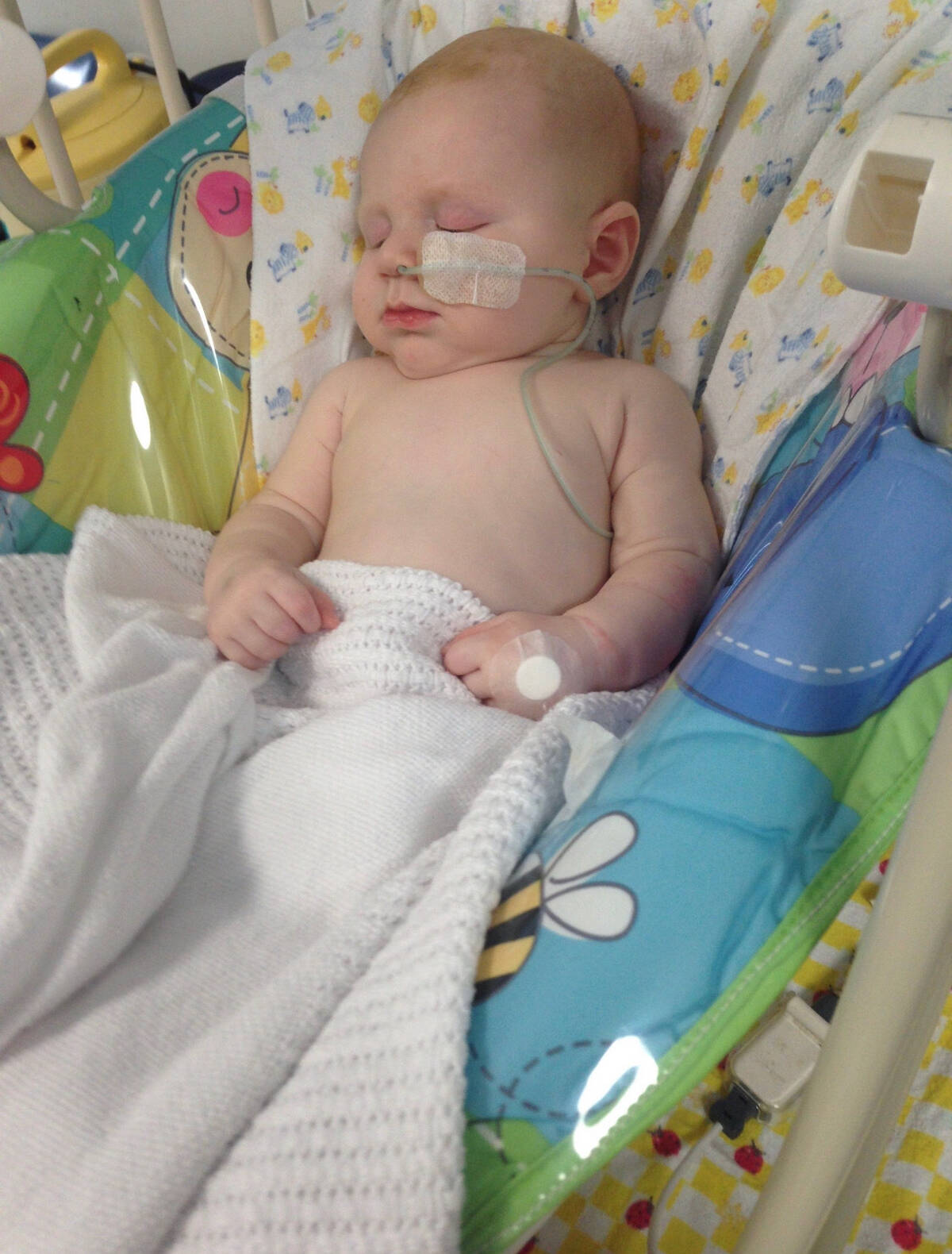 The wish
Something for the senses
While Levi is non-verbal, mum Anastasia can always tell when he is happy.
"He has his moments when he is really upset and you can't settle him. But most of the time he is pretty happy, he loves being tickled," she said.
"That's one of his favourite things. You can just run your finger up his arm and he will laugh at that – the sensation he really likes."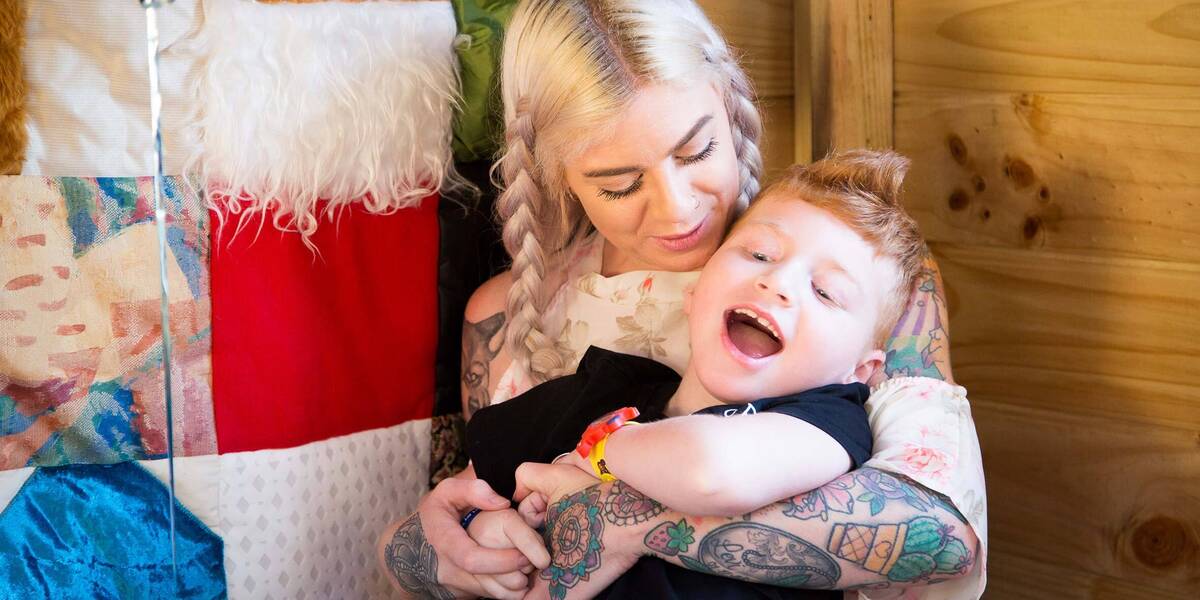 Sensation – or quite specifically, things that he can use his senses for – was the centre of Levi's wish. He wanted a sensory playground and cubby in his backyard where he could play with his brother.
"Having the loss of vision and hearing means other senses like touch and smell are quite heightened for him," Anastasia said.
Wish day
Levi's own park in his backyard
Anastasia said a cubby and a swing set was the perfect wish for Levi, now 6 years old.
"We wanted something he would always have every day and make new memories with," she said.
"When we go to the park, there's not a whole lot I can do with Levi. As he gets bigger I can't take him down slide anymore.
"There is nothing for him to do outside at home so I wanted him to have his own little space and have some sensory toys to play with."
Anastasia said Levi was quickly drawn to his new-look backyard.
"He loves it. Being on the swing hypes him up a bit," she said.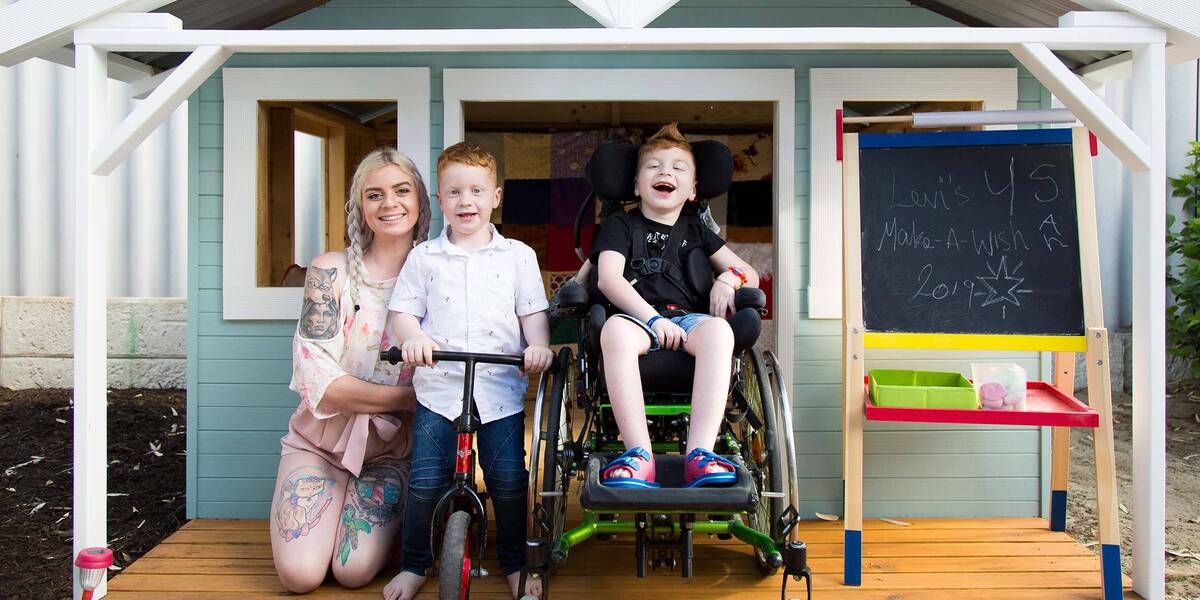 Wish effect
A lasting difference
Anastasia said having a space in the backyard for her boys to finally play together meant a great deal to her.
"He will be able to do things when I am hanging the washing out, and we can all play together. Before he would just have to watch (his brother) Audrey play," she said.
"The swing set also has a swing for Audrey to go on - pushing my two boys on a swing at the same time is something I have never been able to do.
"For the cubby house to be built and painted - it was just really nice to have that for Levi, to celebrate his little swing and cubby," Anastasia said.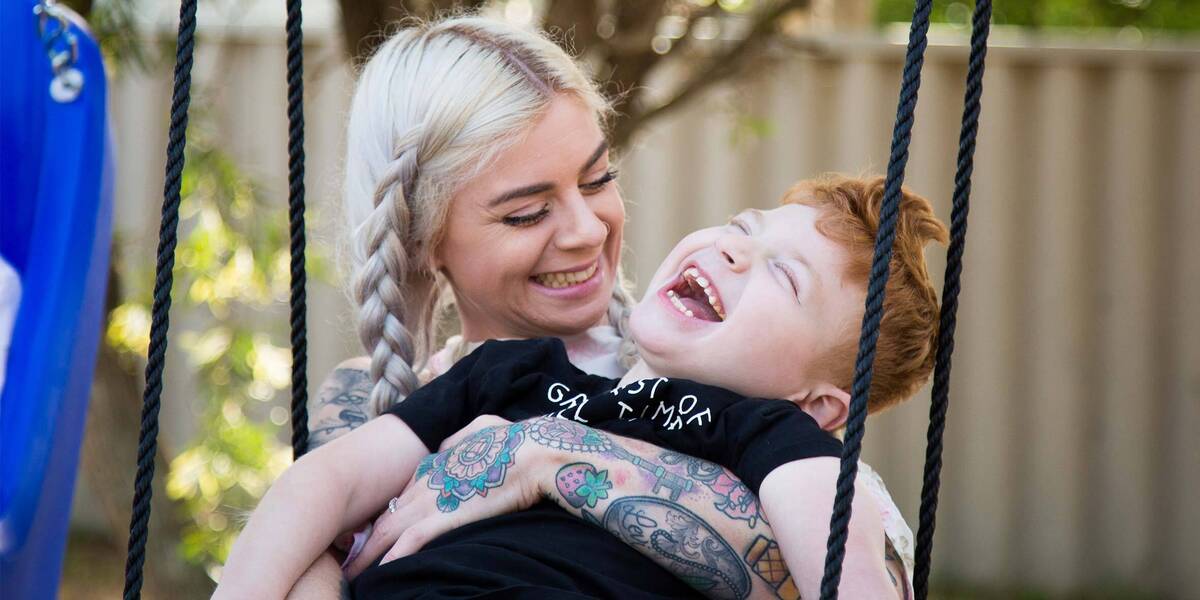 We wanted something he would always have every day and make new memories with.

Anastasia

Levi's mum
The Wish Journey
How a wish comes to life
Make-A-Wish volunteers visit each child to capture their greatest wish, getting to the heart of what kids truly want and why. This profound insight is part of what makes Make-A-Wish unique, giving children full creative control and helping to shape their entire Wish Journey.
Back at Make-A-Wish HQ, we partner with families, volunteers and medical teams to design the ultimate wish experience - and start rallying our partners and supporters to help make it happen.
In the lead up to the wish, we take each child on a journey designed to build excitement and provide a welcome distraction from medical treatment. Anticipation can be incredibly powerful, helping to calm, distract and inspire sick kids at a time they need it most.
When the moment finally arrives, children get to experience their greatest wish come true - it's everything they've imagined and more. Pinch yourself, and don't forget to take a breath and enjoy every precious moment!
Wish impact studies show that a child's wish lives on, long after the moment. A wish gives more than just hope – with an incredible and lasting effect on the lives of sick kids, their families and wider communities.