Julian meets Gordon Ramsay
Serving up a slice of inspiration
Julian, 18, is fighting Hydrocephalus. As a passionate cook, Julian would one day love to be as good a chef as Gordon Ramsay.

Meet Julian
Julian's poor eyesight has meant he's had some huge obstacles to overcome outside of his treatment.

Julian wished to meet his idol, Gordon Ramsay, but sometimes it felt like this might be impossible.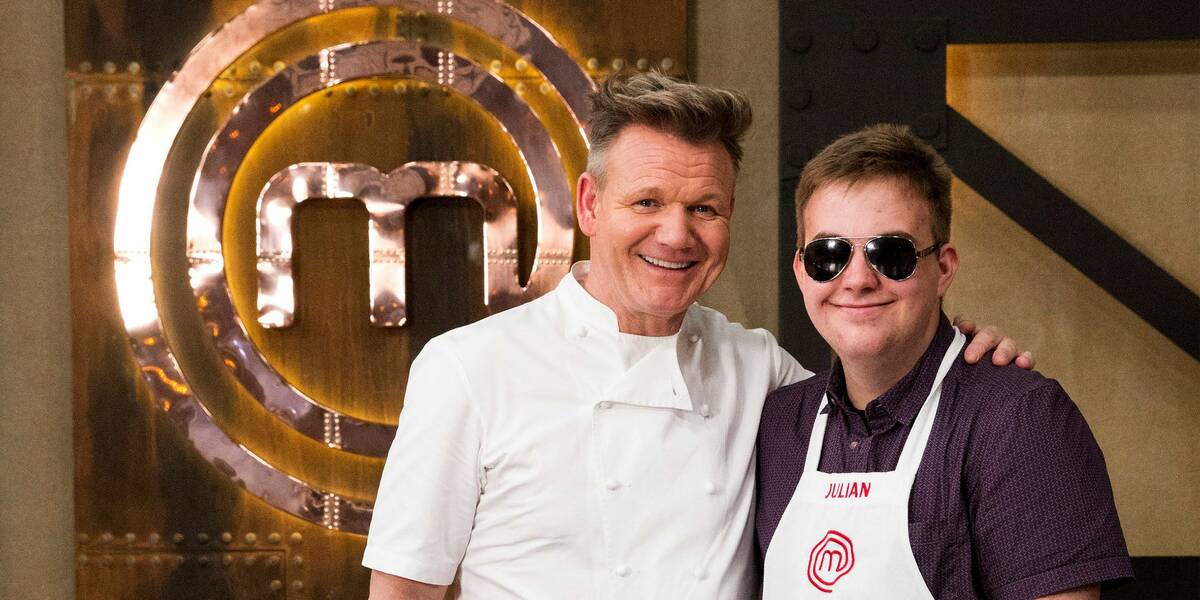 Holding out
As he didn't have plans to visit Australia, Gordon initially sent Julian a personalised apron and a video message.
This kept Julian going, but he kept holding out for Gordon to come to Australia so they could meet.
Unfortunately, due to his condition, Julian was losing his eyesight so the dream of becoming a chef was also starting to seem impossible.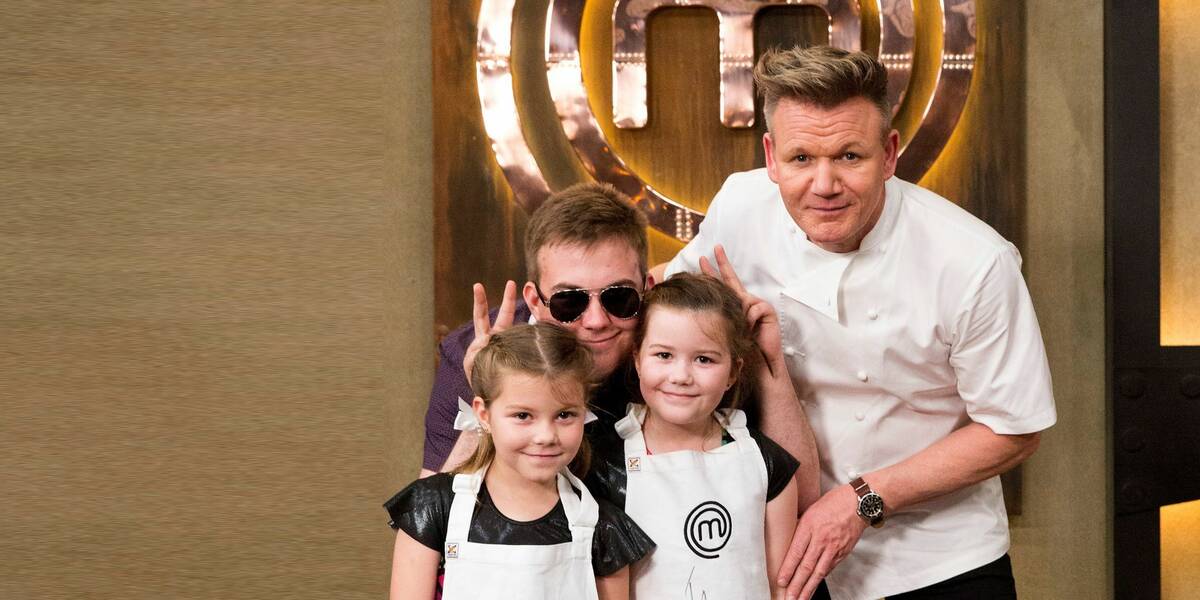 When we told Julian's mum the news that Julian was going to meet Gordon, she said the timing couldn't have been better – Julian had just been pronounced legally blind.
"After so many years of watching Julian conduct himself with dignity through what seems at times like an eternal string of bad news, he finally got a win", Julian's mum said.
When the big day arrived Gordon instantly made sure Julian knew that he could, and should, be a chef.
Julian said the highlight of the wish for him was 'realising that Gordon believed in me.'
The wish experience gave me hope, faith, self-confidence but most importantly, the will to live… It reminded me of what is possible and made me realise that I shouldn't give up, or stop moving forward.

Julian
Help life-changing wishes come true
There are 700 kids like Julian on a Wish Journey in Australia right now. We rely on the generosity of donors, volunteers and local communities to make it happen.

The Wish Journey
How a wish comes to life
Make-A-Wish volunteers visit each child to capture their greatest wish, getting to the heart of what kids truly want and why. This profound insight is part of what makes Make-A-Wish unique, giving children full creative control and helping to shape their entire Wish Journey.
Back at Make-A-Wish HQ, we partner with families, volunteers and medical teams to design the ultimate wish experience - and start rallying our partners and supporters to help make it happen.
In the lead up to the wish, we take each child on a journey designed to build excitement and provide a welcome distraction from medical treatment. Anticipation can be incredibly powerful, helping to calm, distract and inspire sick kids at a time they need it most.
When the moment finally arrives, children get to experience their greatest wish come true - it's everything they've imagined and more. Pinch yourself, and don't forget to take a breath and enjoy every precious moment!
Wish impact studies show that a child's wish lives on, long after the moment. A wish gives more than just hope – with an incredible and lasting effect on the lives of sick kids, their families and wider communities.