James is our newest crocodile boy!
You might remember a wish story about James. The 12 year old had his holiday of a life time thanks to generous donors like you.
The wish
Wishing for an adventure
James loves the great outdoors, and his wish was to go on an outback adventure - to travel in an RV, visit Uluru and come face-to-face with a crocodile (crikey!).
For James, this meant that instead of trips to and from hospital, he could finally go on a trip that's fun and exciting.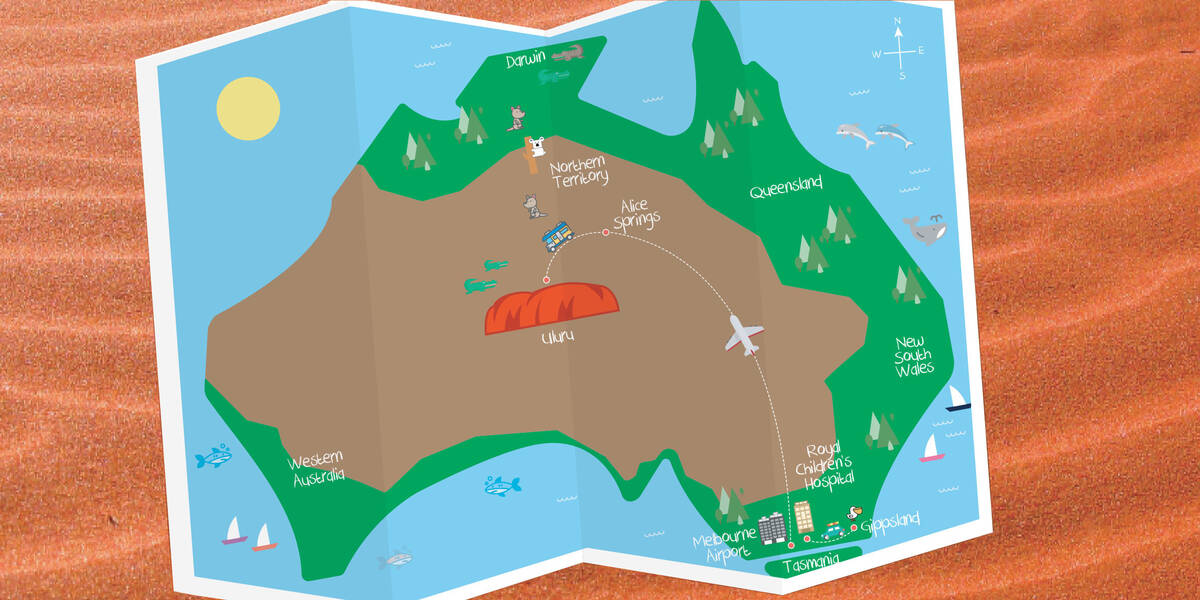 the wish comes true
A top time in the top end
James, sister Abbey and parents Brooke and Brendan visited a crocodile park, Uluru and the spectacular Field of Light.
Brooke said the highlight for James was a chopper flight over Uluru.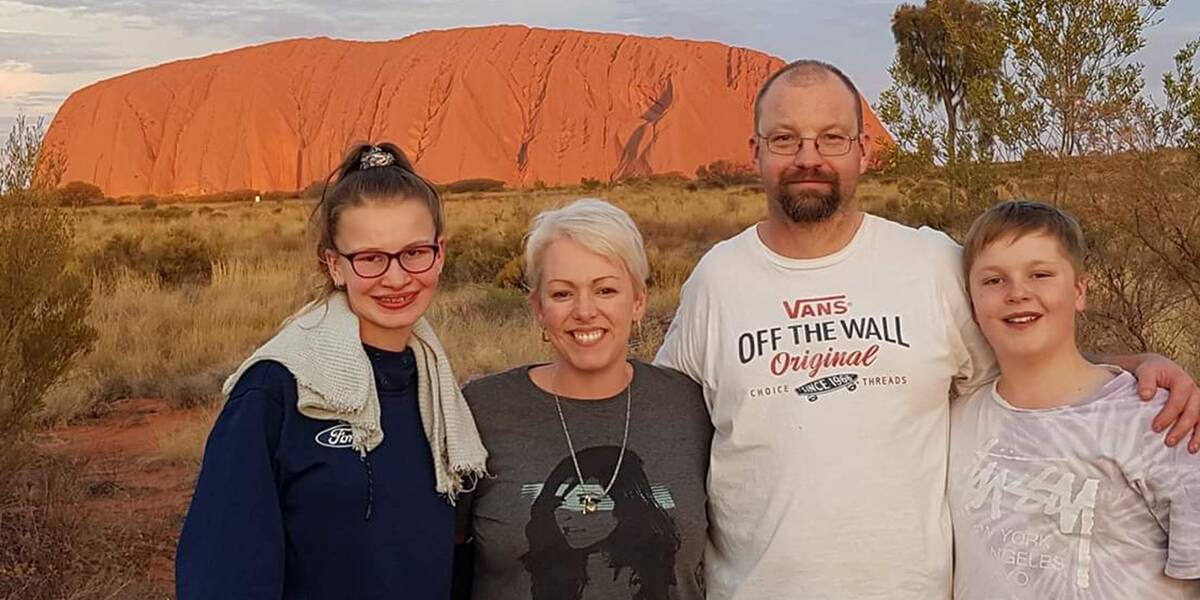 the added details
A surprise from Qantas
Another highlight for the family were seat upgrades from Qantas for their flights up and back to Melbourne.
"We were making our way to the check-in gate in Melbourne and while we were walking up we heard them calling us and I thought we were late," Brooke said.
"But when we got there the captain and everyone was at the gate waiting for us. They said children go on early to have a look at the cockpit but once we got on they said we have a little surprise that you have been upgraded to business class."
A big thank you to our donors and supporters for making James's amazing wish come true.
It went for about half an hour and he absolutely loved that. James had an absolute ball.

James's mum

Brooke
Help make wishes come true
In Australia today, James is one of more than 9,500 kids facing a life-threatening illness.

As one of Australia's most trusted charities, Make-A-Wish doesn't receive government funding which means we rely on your support to help. When a wish is realised, a child discovers that despite their situation, anything is possible.

Want to sign up to receive our newsletter?
It's just like, our news, in a letter, for you.