Henry's brush with an elephant
After experiencing the lows of leukaemia, Henry wanted to fly high in a helicopter and see an elephant from above. Thanks to generous supporters like you, Henry's wish came true. This is his story.
Background
Meet Henry
Within just a 48-hour period in 2017, Angela experienced both utter devastation and exhilaration. On a Thursday, her gorgeous 7-year-old son Henry was diagnosed with acute lymphoblastic leukaemia. Two days later on Saturday, she gave birth to her third child, Bradley.
"It was a whirlwind, a real roller-coaster," Angela reflects.
"But having a baby around gave our family something positive to focus on, otherwise we would have dwelled on the negative."
Henry started six months of intensive chemotherapy treatment almost immediately, missing out on much of his youngest brother's early life.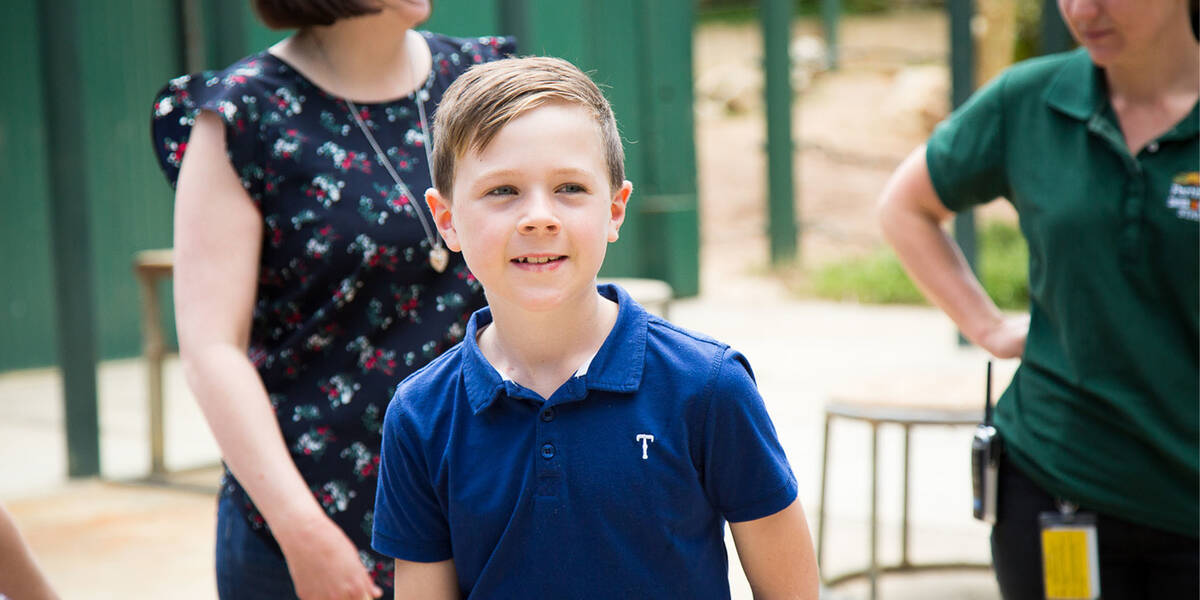 The wish
Big ideas!
Angela said Henry was incredibly brave in the face of chemotherapy.
"He is a very resilient kid and coped surprisingly well with the big things – it was the smaller things like taking off a Band Aid that he didn't want to have to cope with," she said.
Not only did he cope with the big things in his life, Henry had a way of thinking big things too. From the moment he learned he was eligible for a wish, Henry decided his wish would involve both elephants and helicopters.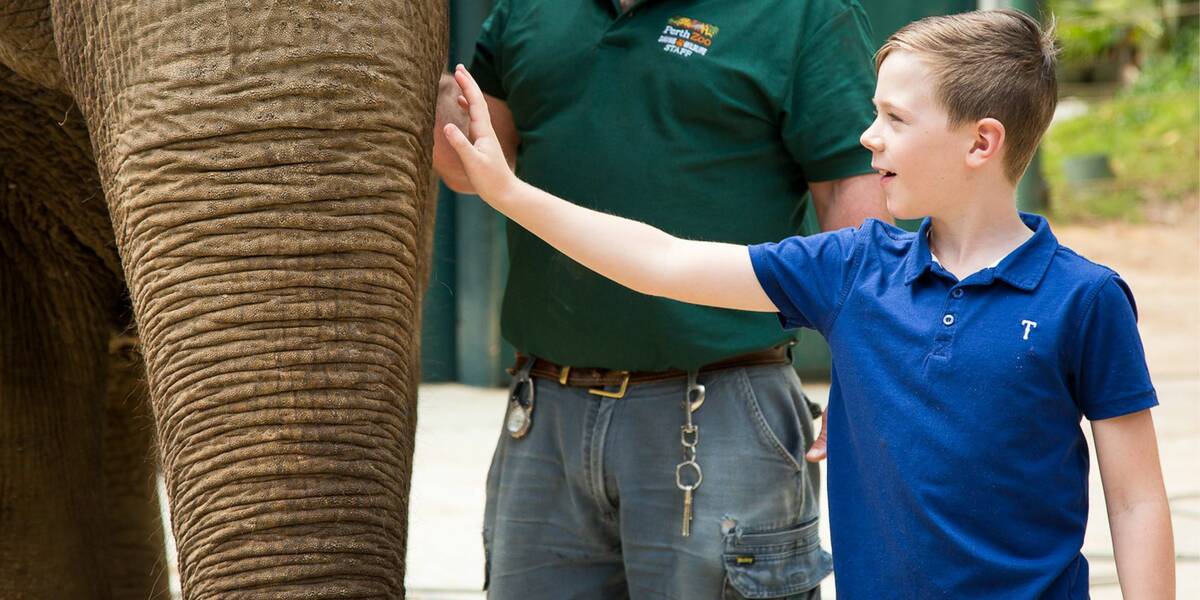 When we talked about his wish, he kept coming back to the helicopter... with an elephant out the window! We had no idea how it would be possible to combine the two, but Make-A-Wish made it happen!

Angela

Henry's mum
Make a life-changing difference
Help more seriously ill kids like Henry experience a wish.
Wish day
A West Coast adventure
Henry, now 9, flew from South Australia to visit Perth with his parents and two siblings.
His first stop was Perth Zoo, where elephant keepers introduced Henry to the male elephant Putra Mas, whose special talents include playing cricket and kicking a ball.
But it wasn't until he met the female elephant Tricia, who is a talented artist, that Henry got to feel the touch of an elephant's skin.
"Henry got to feed her, pat her and even help Tricia with a painting," Angela said.
"Henry was right up there, holding her trunk to almost shake hands. He loved it."
A couple of days later, Henry also got his helicopter ride, sitting in the front seat to and from Rottnest Island.
"On the way back from Rottnest, we did a couple of circles over the zoo. We got a photo of the moment Henry saw an elephant from the sky," Angela said.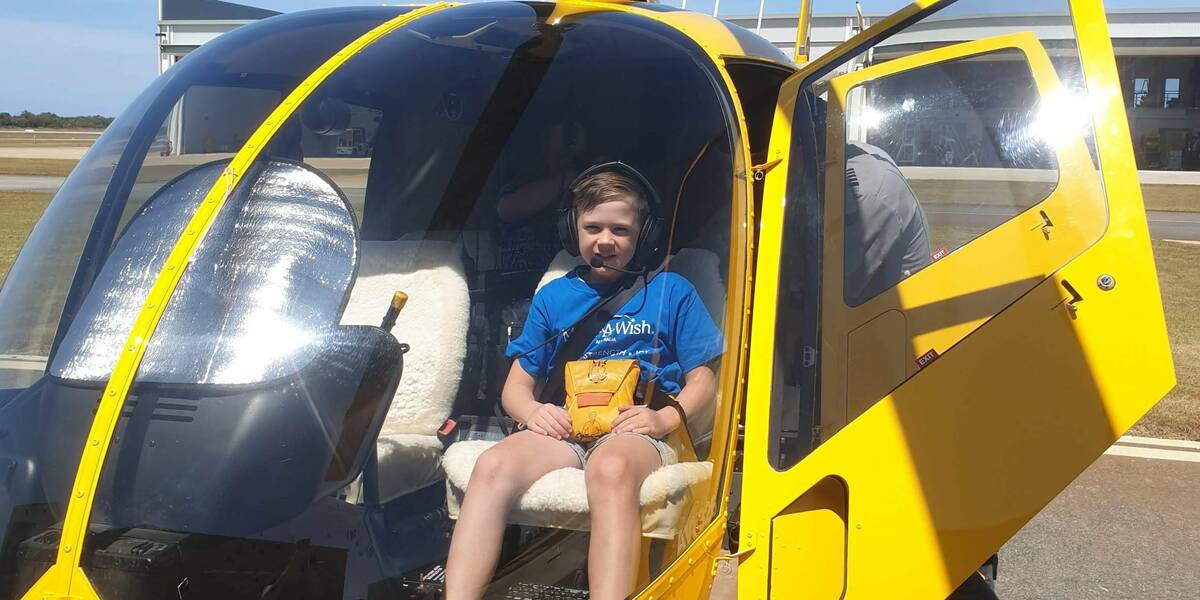 Wish effect
Elephant memories
Now back on the ground, Angela said whenever friends ask Henry what the highlight of his wish was, he simply replies "there were too many".
However Henry returned home with more than just memories of his experience.
As they were leaving Perth Zoo, Henry's family were presented with the painting he and Tricia completed, which will be framed and eventually take pride of place in the family's living room.
Angela recalls, "When Tricia was painting, she reached over and got some paint on Henry's shorts, and Henry said 'we have to keep these shorts, I don't want to wash them'. Not only that but the elephant laughed! It was just amazing to have that kind of interaction."
"I think elephants are going to be his favourite animal for a very long time," Angela said.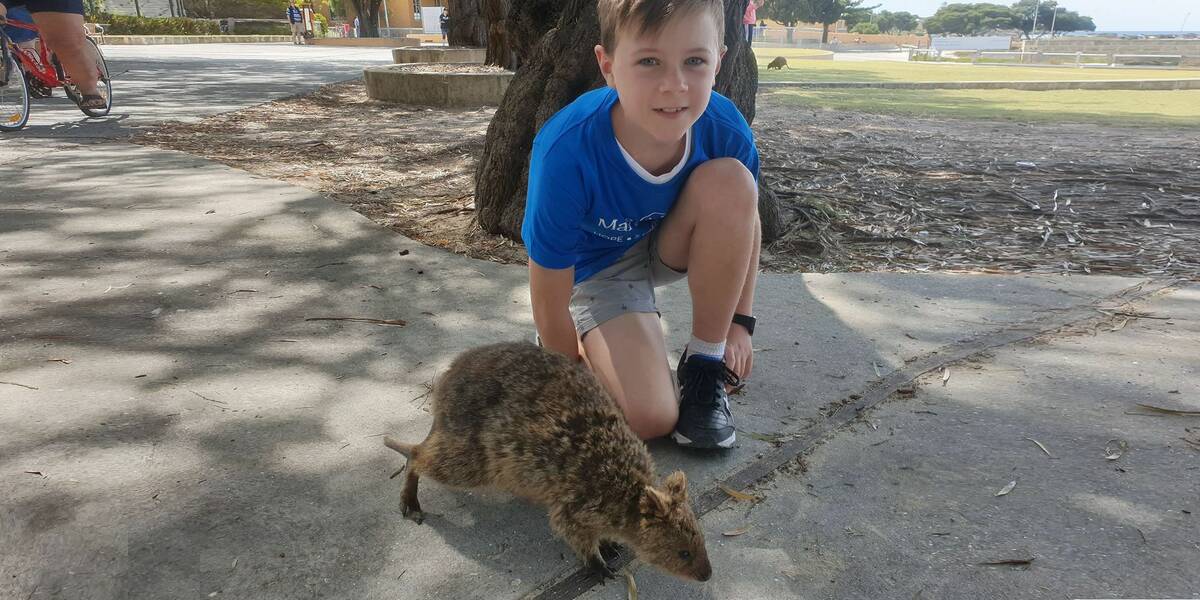 I think the experience he had was amazing. All the little things and the big things, everything!

Angela

Henry's mum
Help life-changing wishes come true
Despite being one of Australia's top 20 most trusted charities, we don't receive government funding. Please give what you can - every dollar counts.
The Wish Journey
How a wish comes to life
Make-A-Wish volunteers visit each child to capture their greatest wish, getting to the heart of what kids truly want and why. This profound insight is part of what makes Make-A-Wish unique, giving children full creative control and helping to shape their entire Wish Journey.
Back at Make-A-Wish HQ, we partner with families, volunteers and medical teams to design the ultimate wish experience - and start rallying our partners and supporters to help make it happen.
In the lead up to the wish, we take each child on a journey designed to build excitement and provide a welcome distraction from medical treatment. Anticipation can be incredibly powerful, helping to calm, distract and inspire sick kids at a time they need it most.
When the moment finally arrives, children get to experience their greatest wish come true - it's everything they've imagined and more. Pinch yourself, and don't forget to take a breath and enjoy every precious moment!
Wish impact studies show that a child's wish lives on, long after the moment. A wish gives more than just hope – with an incredible and lasting effect on the lives of sick kids, their families and wider communities.