Gus shopped up a storm
Gus's wish was to go on a shopping spree in Melbourne. After many Covid delayed attempts, Gus finally got to go on his wish on a perfect summer day in Melbourne.
Medical Journey
Challenges for the Family
Gus went into hospital one day and didn't see his little brother Walter for another 100 days. And when they were next in the same room, Gus was a lot different to how Walter remembered him. Gus had earlier been diagnosed with Burkitt lymphoma, a fast-growing cancerous tumour. He had lost his hair and had all sorts of tubes and machines hooked up to him.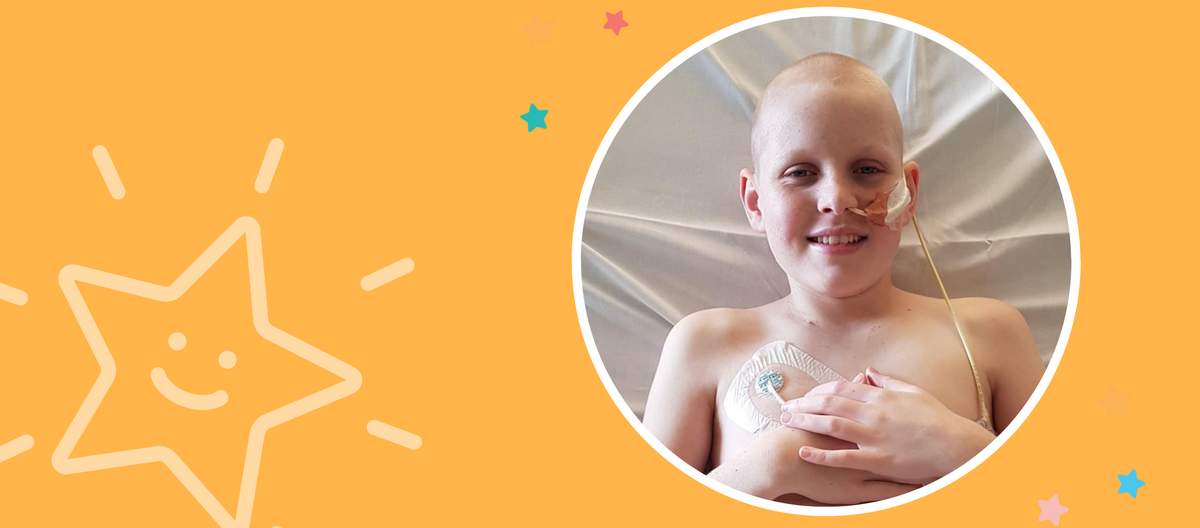 Mum Megan said Gus initially had a 43cm tumour in his bowel. Worse still, doctors told her the tumour could double every 24 hours.
Gus needed major surgery to remove the tumour.
"It was surreal, really surreal. You feel like you have been hit in the chest," Megan said.

Wish Beginnings
Basketball and Shopping
After four months in hospital, Gus returned home and picked up his school bag.
Some months later, he picked up his basketball and resumed his biggest passion: shooting hoops.
Gus's wish was always going to combine sport and his love of shopping.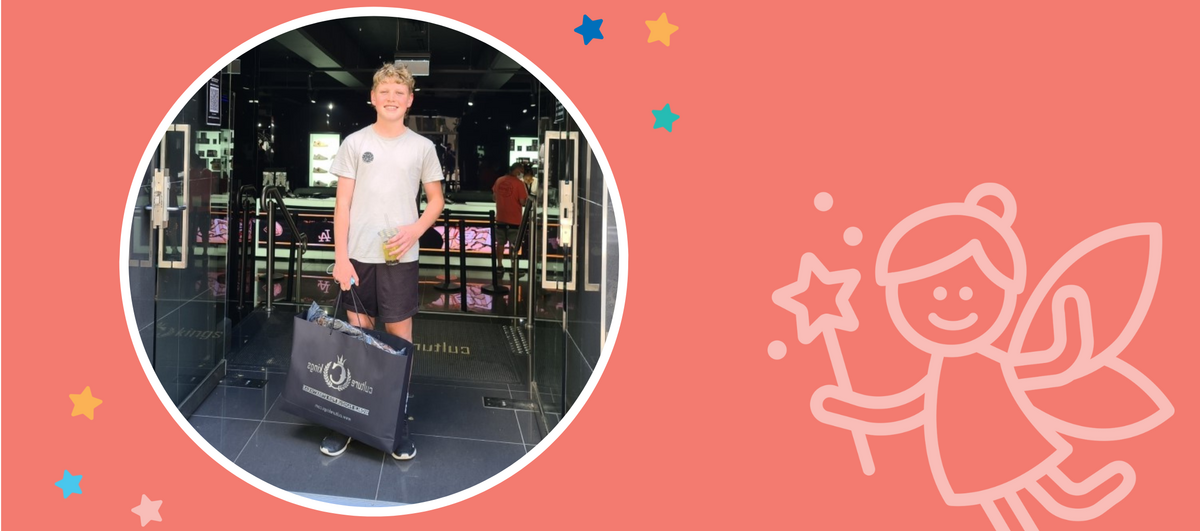 Megan said Gus was "always swayed" by brand name clothes and shoes.

"He has always liked nice things," she said.
Gus chose a shopping spree in Melbourne and asked to take three of his mates with him for his wish.
"The wish was something to look forward to for Gus when he was really down," Megan said. "It was a bit of hope."
Wish day
Time to hit the shops
For his wish day, Gus and his entourage travelled in a Hummer and hit some of the best stores in Melbourne CBD.
"Gus bought Nikes and basketball jerseys - Kobe Bryant, Vince Carter, posters that match each jersey, shorts, t-shirts from Culture Kings, and AirPods and headphones for gaming," Megan said.
"The jerseys and shoes are important to him, so he's building his room around them. He wants to buy shoeboxes with LED lights in them and clear Perspex so they can be displayed nicely."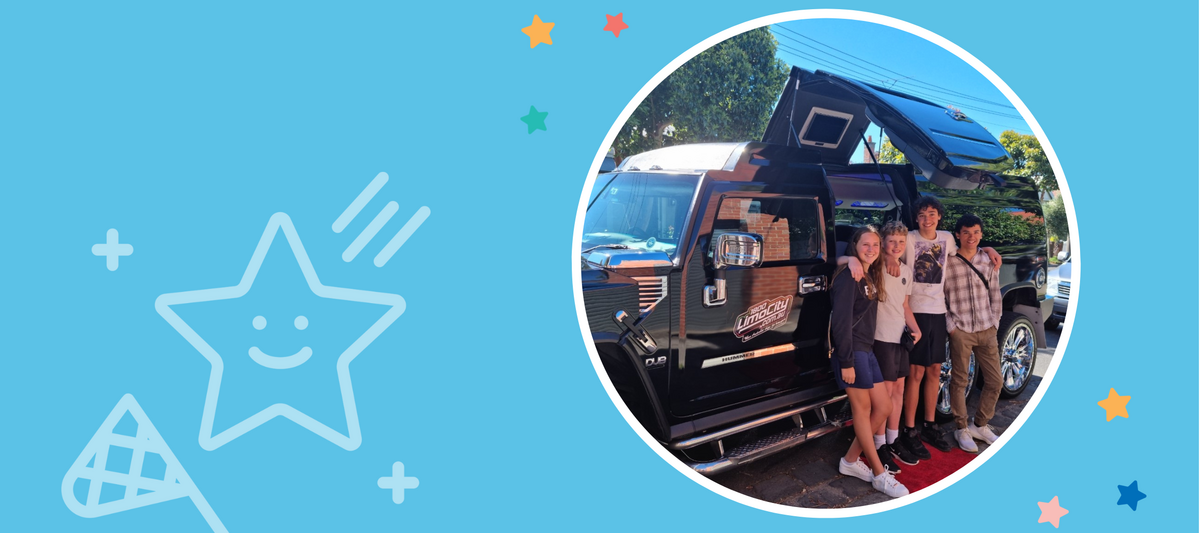 Megan said the highlight of the wish day for her was watching Gus and his friends order at a fancy Japanese restaurant.
"Seeing them laugh and order things together, it gave me confirmation that we are in a good place now, as before he couldn't even get up and walk around," she said.
The Power of a Wish
Thank you, Make-A-Wish supporters!
Megan said going through the Wish Journey showed her first-hand "the wish makes a huge difference" to children facing serious illness.
"Every dollar donated to Make-A-Wish goes to someone who needs it," she said.
"And it wasn't just the wish day, as epic as it was. It was the stuff leading up, the anticipation. It gave Gus something to look forward to when he was well enough. That's something that doctors and nurses can't do."
Make-A-Wish celebrated Gus, and that was fabulous.

Megan, Gus' mum