Cara's spirits lifted by unicorns
Imagining touching unicorns and dolphins kept 9 year old Cara upbeat during 99 days in hospital recovering from burns. This is her story.

Background
Meet Cara
Cara suffered life-threatening burns to 54% of her body in an accident in 2017. But thanks to our incredible supporters, Cara's wish to ride a unicorn and swim with dolphins came true.
The recovery for Cara has been long and painful with more than 50 surgeries. It was eight weeks after the accident before she could walk again.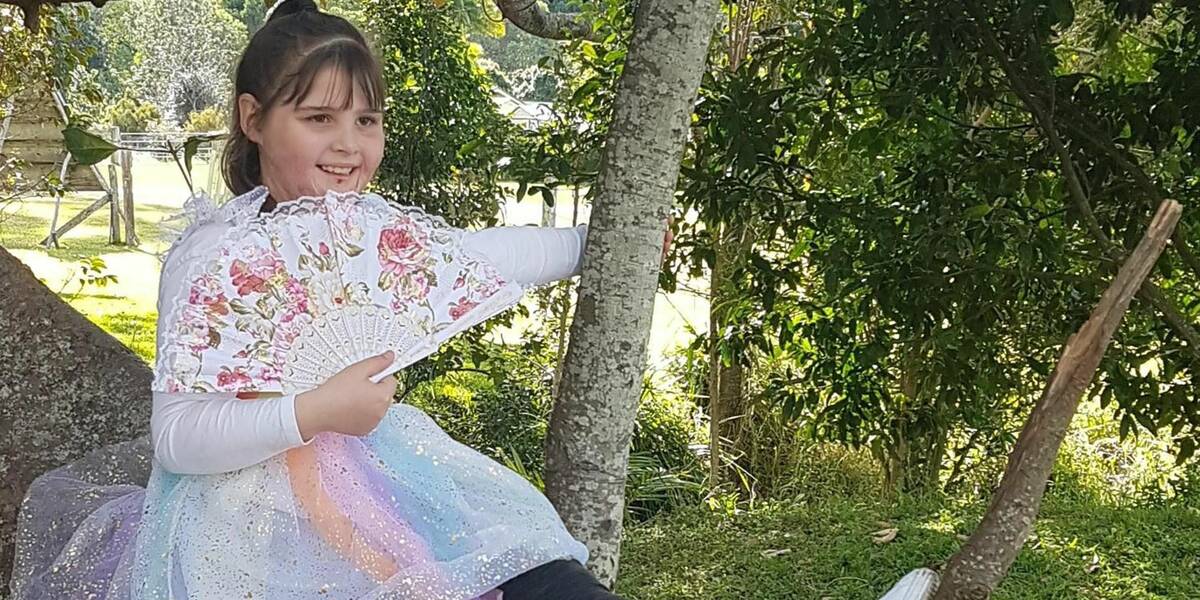 She was in ICU in a coma for two and a half weeks and had to learn how to walk again.

Sally

Cara's mum
Wish coin
Counting down the days
Once she was up and walking again, the pep in Cara's step came when Make-A-Wish granted her wish.
"It was really exciting for her," Sally said.
"She had her Make-A-Wish coin and she would take it to school every day."
In the lead up to her wish, Cara was "counting down the days" and "telling everyone" about her trip to meet dolphins and a unicorn.
Her wish adventure started with a unicorn themed high tea complete with a rainbow dress to wear and a unicorn cake to eat! Here she finally had the chance to experience the thing that helped her through her medical journey – touching a unicorn.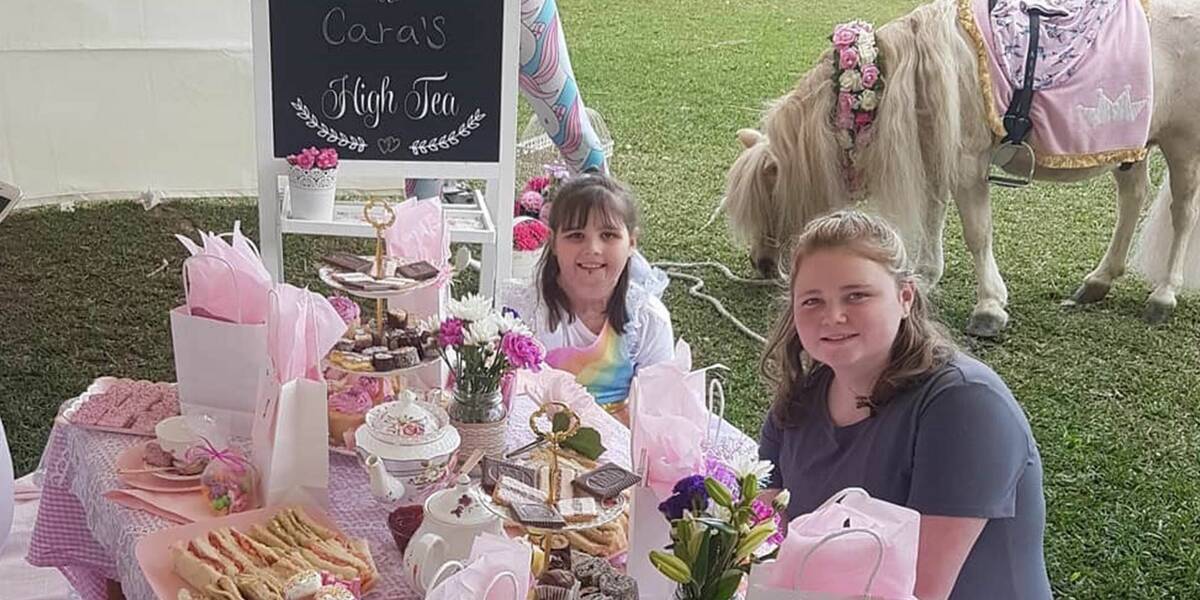 Make a life-changing difference
There are so many ways you can help seriously ill kids like Cara experience a wish.
Wish day
Meeting the dolphins
Next up, the family headed to Tangalooma Island Resort, home to a pod of friendly wild dolphins. Here Cara was able to jump knee-deep into the water to feed the dolphins and see them up close.
Sally said Cara's self-confidence had taken a hit after the accident, with the little girl not wanting others to notice her burns.
However, that changed on her wish trip.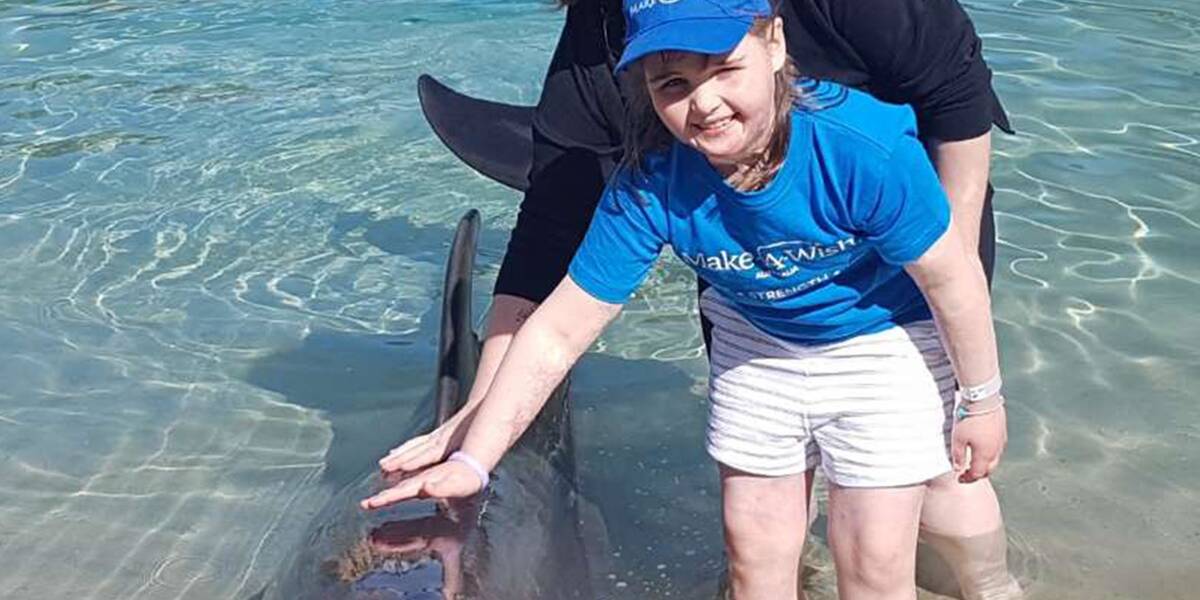 Normally she covers everything up and doesn't show any of her scars but she was swimming in bathers and making new friends. So it lifted her spirits a lot.

Sally

Cara's mum
Wish Effect
Back with sass!
"Back home she would cover up and wouldn't talk to anyone because she doesn't know what people are going to say about her scars.
"She is a lot better now. She has come back home with sass!"

You can make the impossible possible
Despite being one of Australia's most trusted charities, we don't receive government funding. Please give what you can - every dollar counts.
The Wish Journey
How a wish comes to life
Make-A-Wish volunteers visit each child to capture their greatest wish, getting to the heart of what kids truly want and why. This profound insight is part of what makes Make-A-Wish unique, giving children full creative control and helping to shape their entire Wish Journey.
Back at Make-A-Wish HQ, we partner with families, volunteers and medical teams to design the ultimate wish experience - and start rallying our partners and supporters to help make it happen.
In the lead up to the wish, we take each child on a journey designed to build excitement and provide a welcome distraction from medical treatment. Anticipation can be incredibly powerful, helping to calm, distract and inspire sick kids at a time they need it most.
When the moment finally arrives, children get to experience their greatest wish come true - it's everything they've imagined and more. Pinch yourself, and don't forget to take a breath and enjoy every precious moment!
Wish impact studies show that a child's wish lives on, long after the moment. A wish gives more than just hope – with an incredible and lasting effect on the lives of sick kids, their families and wider communities.
Want to sign up to receive our newsletter?
It's just like, our news, in a letter, for you.