Positive mindset drives brave Ben
Despite having his leg amputated, Ben's wish is still inspiring him a decade later.
Wonder world
Ben becomes a DJ
Despite going on a medical journey that ultimately saw his leg amputated above the knee, Ben has a collection of positive memories from his hospital stays.
He remembers the Wonder Factory, a section set-up for kids to play and have fun at Brisbane's Royal Children's Hospital. Ben was drawn to the factory's fully-fledged DJ set-up. After working out all the buttons, he started broadcasting over the hospital's internal TV network taking song requests from children across all the wards.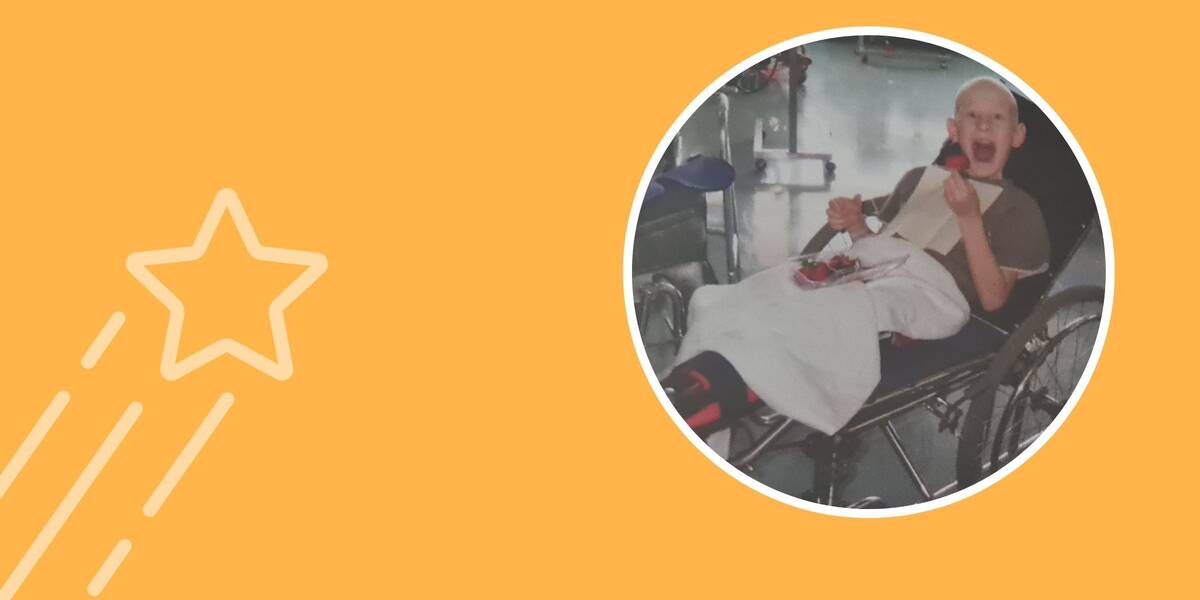 Then there was the time Ben modified his wheelchair to go up and down the stairs at the hospital on his back wheels.
"Whenever we talk about Ben's time in the hospital, we always remember the funny things that happened," Ben's mum Kerry said.
Shock diagnosis
'We think it's a tumour'
Ben landed in the hospital when he was 9 after experiencing pain in his left leg. Doctors diagnosed him with osteosarcoma, a bone cancer.
Mum Kerry was in a hospital lift when she was told the diagnosis.
"We had got into the wrong lift at the hospital – it was the doctors' lift – and I saw our doctor," Kerry said.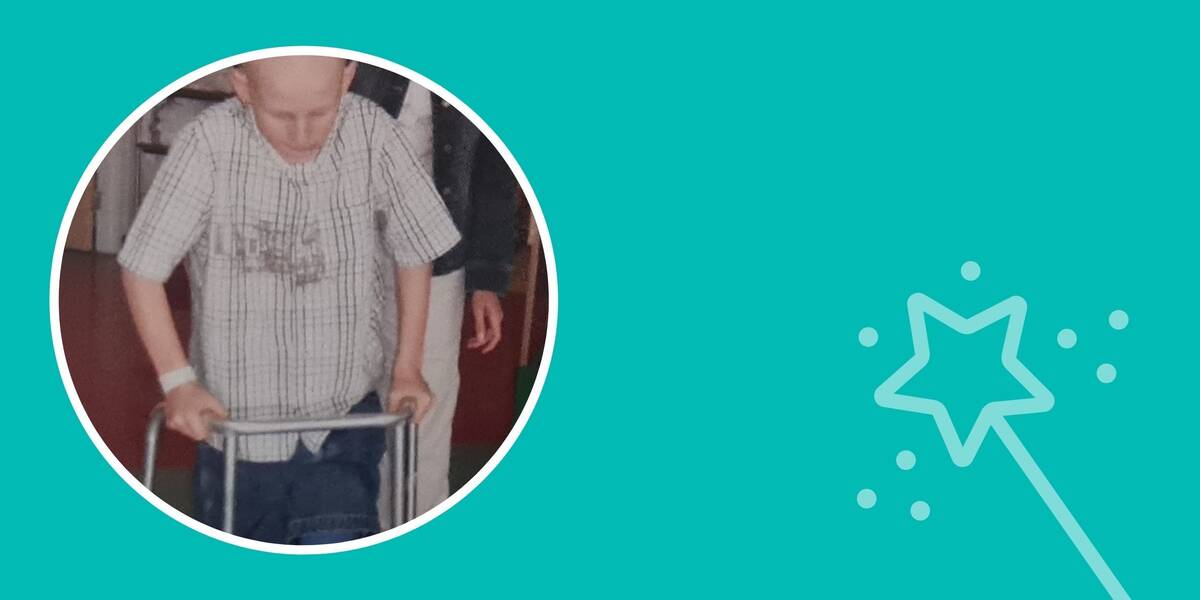 "And I said 'oh have you got the results back?', and he said 'oh yeah we think it's a tumour' and I just put my hand on the side of the lift, and it felt like my knees were going to buckle under me."
Ben received rounds of chemotherapy before undergoing a major operation where an experimental, high-tech internal prosthesis was put inside his leg.
When he was 14, doctors operated to put a more solid rod in his leg.
However, there were complications and Ben's leg had to be amputated above the knee.
Ben, who is now 26, said he handled the situation well at the time because he had become accustomed to "dealing with a lot of adult situations from a young age".
"I thought to myself that crying in the corner is not going to get me anywhere, so I had to stay positive," Ben said. "I just got up and kept going."
Wish anticipation
Wish keeps Ben motivated
Along with the Wonder Factory, Make-A-Wish played a crucial role in getting Ben through the tough times.
Mum Kerry said Ben settled on going to New York for his wish. She said being involved in the planning of his wish gave Ben some much-needed control back.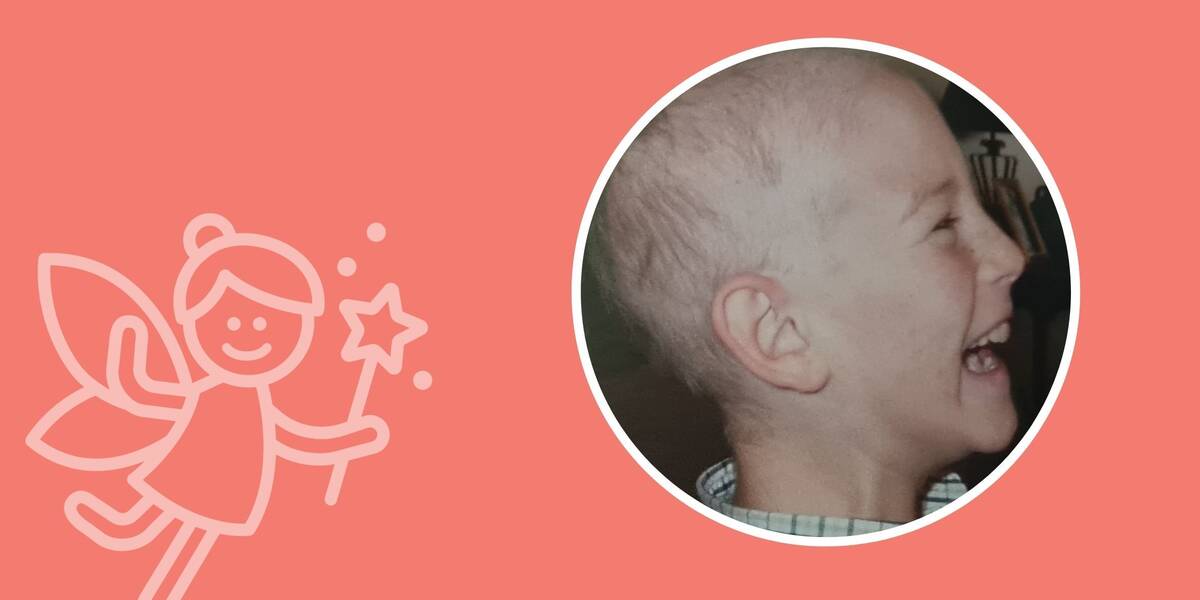 "Sick children have so much taken away from them," Kerry said. "They have to go to hospital, they have to have needles, they are going to be sick, they don't have any say over anything.
"But the wish gave him some control back; Ben was told 'tell us what YOU want'.
"The wish is a promise of something in the future to keep them motivated and moving forward."
Wish trip
Family samples Big Apple
Ben, his older sister Jaymie and their parents, jetted off to the United States for the wish in 2013.
The family spent ten days in the US, mainly in New York, and enjoyed many experiences.
"We went on a beautiful helicopter ride around the City of Manhattan, which is an unforgettable memory," Ben said.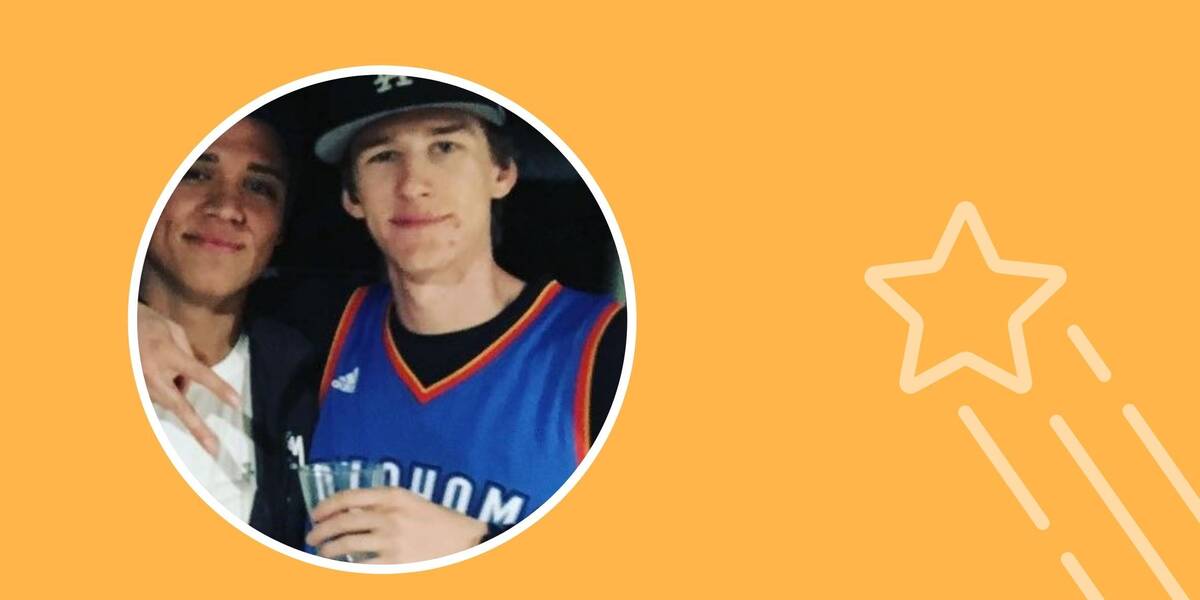 "And we had some great adventures through Central Park. It was all quite amazing.
"A lot of people often asked me what my favourite part of it was, and it was walking the streets and being in the hustle and bustle of New York."
Power of the wish
Ben loves giving back
Ben started giving back to Make-A-Wish at age 10 or 11, long before going on his wish trip as an 18-year-old.
"I was doing some events around the hospital grounds while I was still being treated, but then as time went on, Make-A-Wish realised I was good at it , so asked me to do public speaking now and then," he said.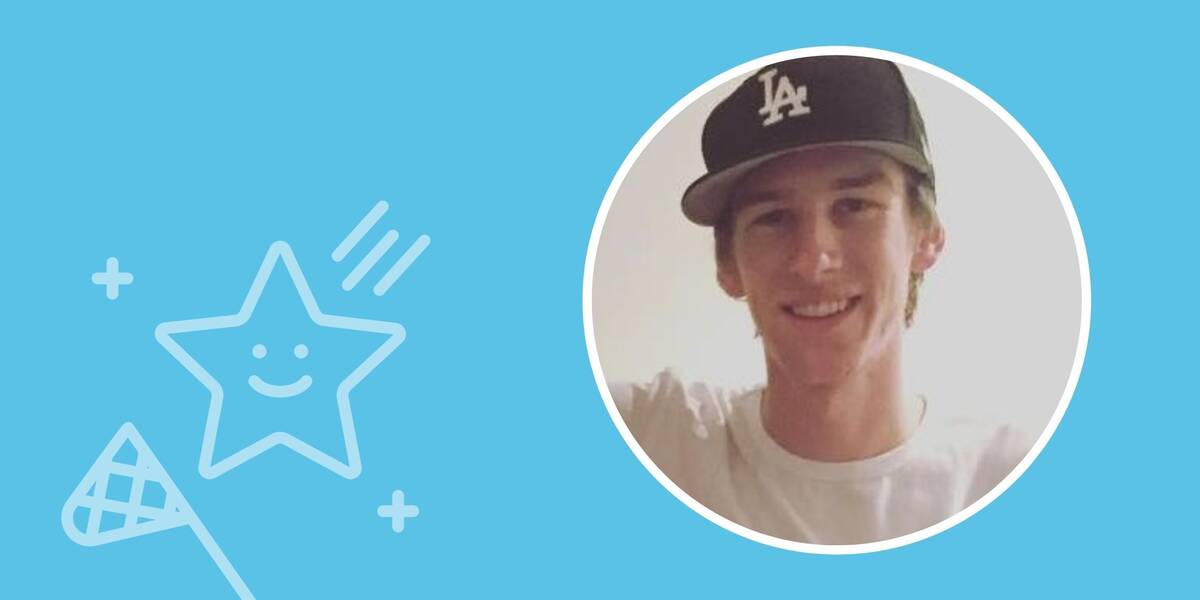 "I loved every second of it.
"I was even asked to go to Sydney by a company to speak to 2000 of their staff about my wish journey.
"I love to give back to Make-A-Wish. They made such a big difference to my stay in hospital, then outside of hospital with the wish. The wish was a life-changing moment and a memory that will always stay with me."
Ben's medical journey is ongoing, with another operation scheduled soon.
As with other challenges, Ben said he would get through with the support of his family and friends.
"I think to myself my journey is not a normal one," Ben said. "I am just going along on this journey, and I'm trying to deal with it as best I can. The terrain is a little bit bumpy but I'm going to deal with it and try and get through the other end by keeping an awesome mindset."
I love to give back to Make-A-Wish. The wish was a life-changing moment and a memory that will always stay with me.

Ben, wish kid

osteosarcoma
Make-A-Wish Australia stopped granting overseas travel wishes in 2015.