Ben's wish to meet The Wiggles
Ben dreamed of leaving behind the endless hospital appointments for a chance to meet his favourite performers of all time, The Wiggles. Thanks to generous donors and supporters like you, Ben's wish came true. This is his story.
Background
Meet Ben
Ben could lay claim to being New Zealand's biggest fan of The Wiggles. But living with spina bifida, Ben's spent more time in hospital than most kids his age.
The 10 year old dreamed of leaving behind the hospital appointments to meet The Wiggles and show them how much of a fan he really is!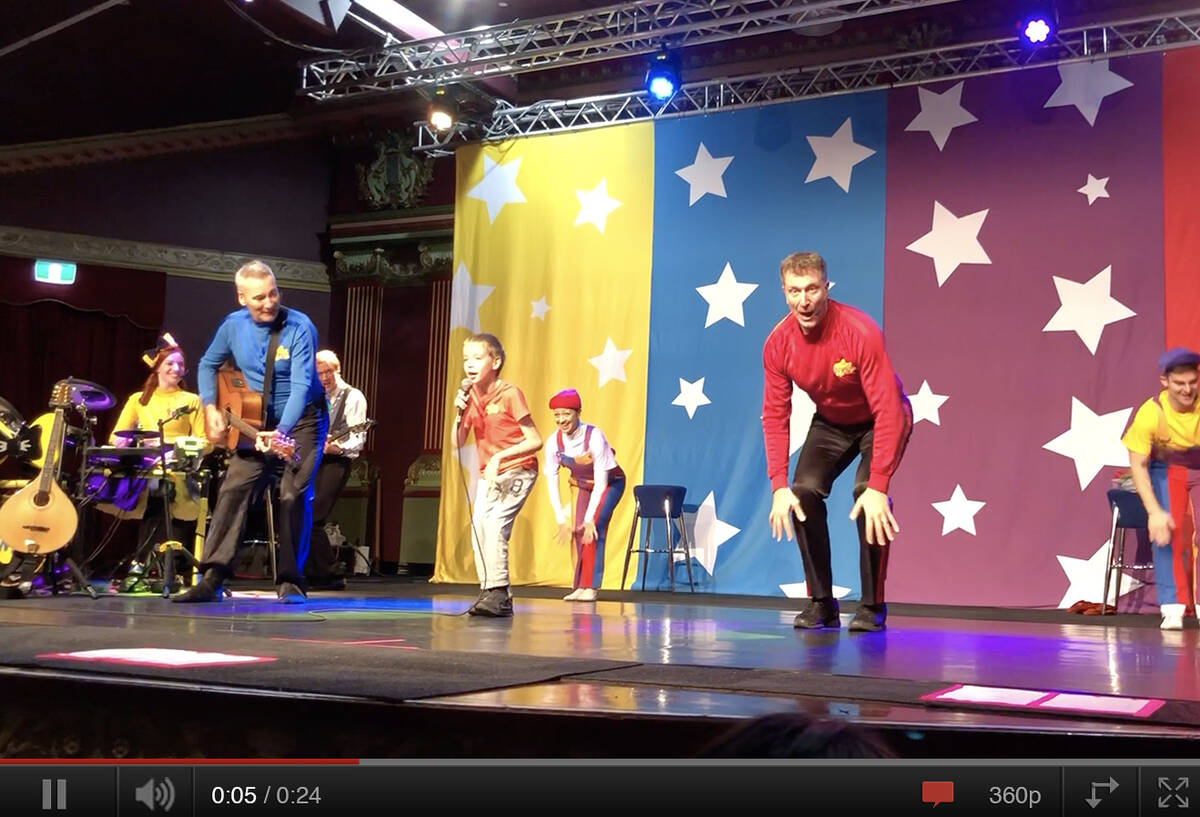 The wish
A Wiggles Wish
Ben immerses himself in everything Wiggles. He has just about every available piece of merchandise, has seen them in concert no less than 12 times and knows the words and dance routines to every single song.
Ben even has his own YouTube Channel where he sings and dances to all the Wiggles hits to his 250 subscribers.
When he was told his wish to meet The Wiggles was coming true, Ben couldn't wait to make the flight from New Zealand to Sydney for his wish.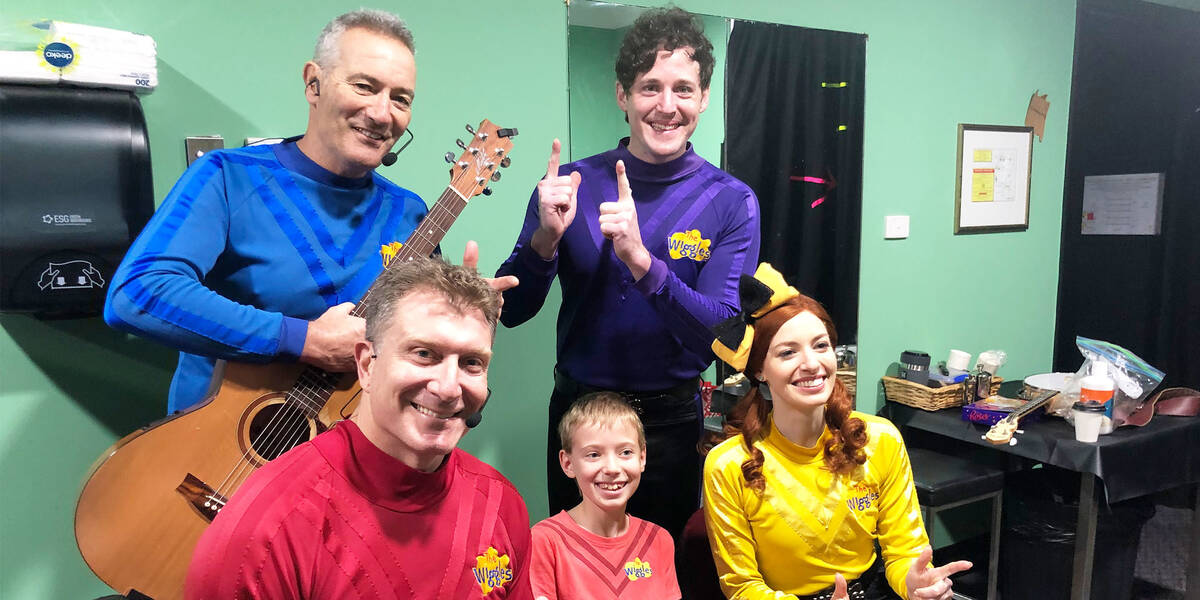 Help make wishes come true
There are so many ways you can help seriously ill kids like Ben experience a life-changing wish.
Ben was well-prepared for his wish day, having spent the previous day in Sydney at the Wiggles Exhibition picking up the odd piece of merchandise he didn't already have.
On the day, a limo picked him up from his hotel room (and dropped him back later). Ben got to spend 40 minutes talking to The Wiggles, but that wasn't it – he also got to go on stage and perform with them! Ben sang Do the Propeller and Have A Good Day (Kia Pai To Ra) with The Wiggles. His singing and moves won special praise from blue Wiggle Anthony.
There's one video that's become Ben's most favourite – that's the one of him dancing on stage with The Wiggles. In Ben's words, "nothing will ever replace this moment".
Ben's mum Claire said the whole experience from leaving home to their return was memorable. Ben enjoyed the limo ride and the accommodation, having a big bed to himself and using an awesome shower. Even on their return to New Zealand, Claire said they were surprised to find a bag of goodies for Ben.
Anthony Wiggle was so impressed with Ben's talent that he featured the video of Ben singing backstage on his Instagram page and even invited Ben on stage to sing with The Wiggles during the concert!

Make-A-Wish volunteer
Donate and make a life-changing difference
The Wish Journey
How a wish comes to life
Make-A-Wish volunteers visit each child to capture their greatest wish, getting to the heart of what kids truly want and why. This profound insight is part of what makes Make-A-Wish unique, giving children full creative control and helping to shape their entire Wish Journey.
Back at Make-A-Wish HQ, we partner with families, volunteers and medical teams to design the ultimate wish experience - and start rallying our partners and supporters to help make it happen.
In the lead up to the wish, we take each child on a journey designed to build excitement and provide a welcome distraction from medical treatment. Anticipation can be incredibly powerful, helping to calm, distract and inspire sick kids at a time they need it most.
When the moment finally arrives, children get to experience their greatest wish come true - it's everything they've imagined and more. Pinch yourself, and don't forget to take a breath and enjoy every precious moment!
Wish impact studies show that a child's wish lives on, long after the moment. A wish gives more than just hope – with an incredible and lasting effect on the lives of sick kids, their families and wider communities.