Armani's amazing dolphin encounter
Thanks to Make-A-Wish supporters and partners, Armani went on a trip where she swam with and fed dolphins.
Lasting memory
Permanent ink reminder
Wish mum Renai plans to have a permanent reminder of her daughter Armani's wish to swim with dolphins - a tattoo on her wrist with Armani's name and birthdate and some images of dolphins.
"I'm only doing that because of how magical the wish was for Armani and me," she said.
"I will always have that memory of Make-A-Wish."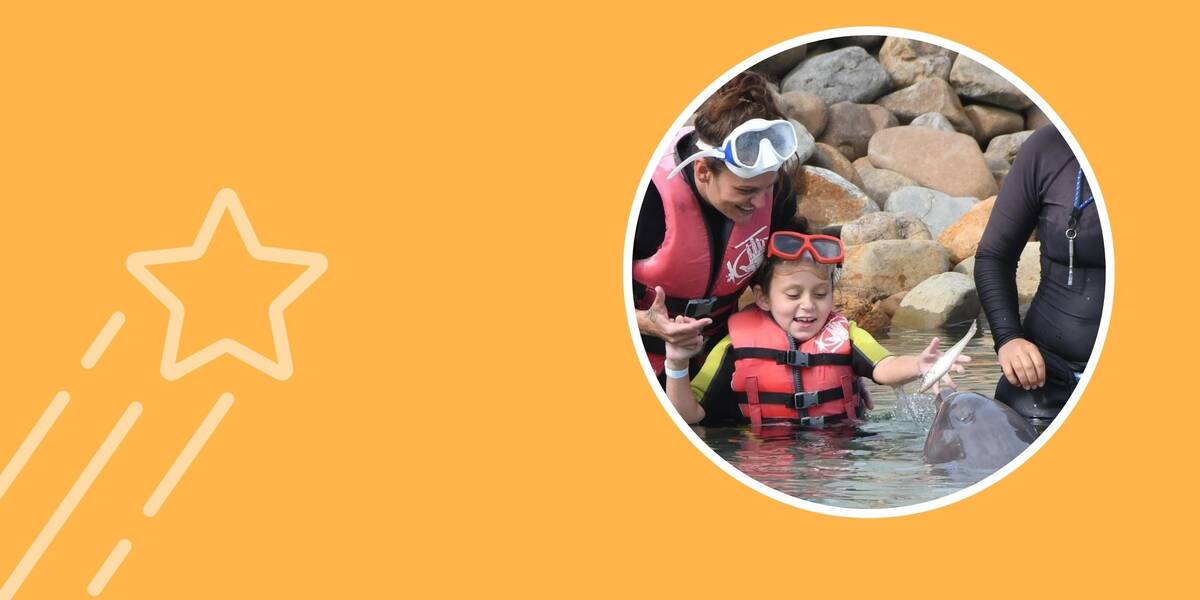 Shock diagnosis
'Make every day special'
Renai never thought she would be involved with Make-A-Wish, planning a wish for her youngest daughter. She also never thought Armani would become seriously ill. The early signs weren't troubling. Armani would occasionally stumble but alarm bells never sounded for Renai.
Renai thought Armani was just a bit different to other kids.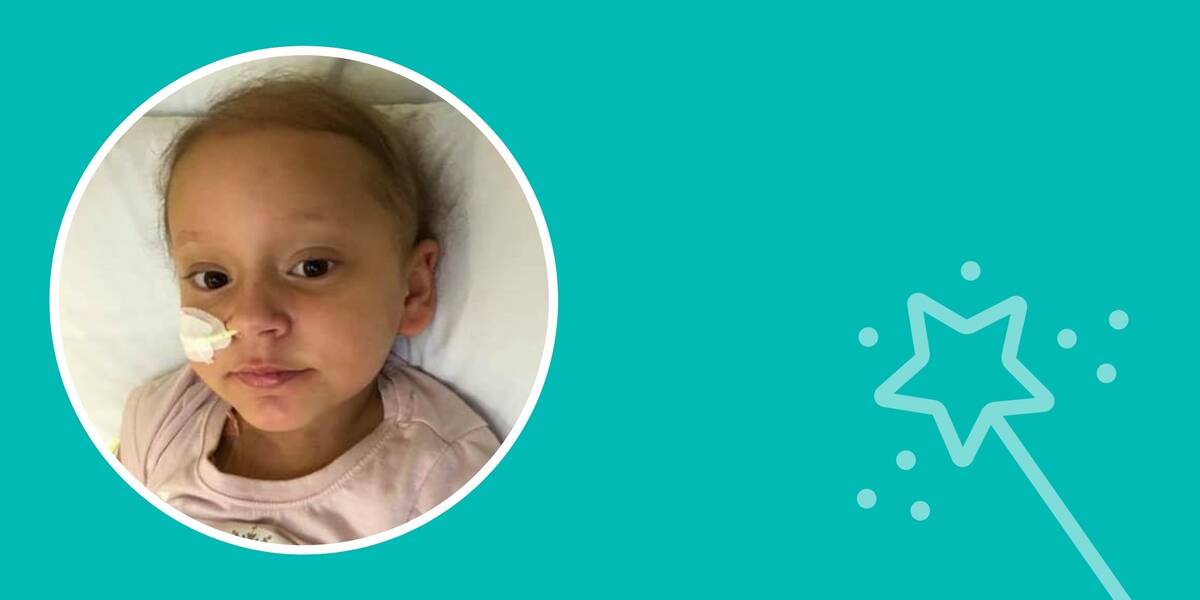 Things changed when an MRI in February of 2018 worried doctors. They asked Renai to come and see them and to bring a support person.
Renai was in Cairns Hospital on a video link with doctors in Brisbane. They told her Armani, then aged 5, had the rare hereditary disease metachromatic leukodystrophy.
"They told me she would be in a wheelchair by the age of 6, and I will most likely lose her by 10," Renai said.
"They told me to take her home, love her and make every day special."
Medical journey
Transplant success for Armani
Renai grieved with her family the hours after the diagnosis, but her focus quickly shifted to finding hope for Armani.
After consulting widely, Renai pursued a stem cell transplant for Armani.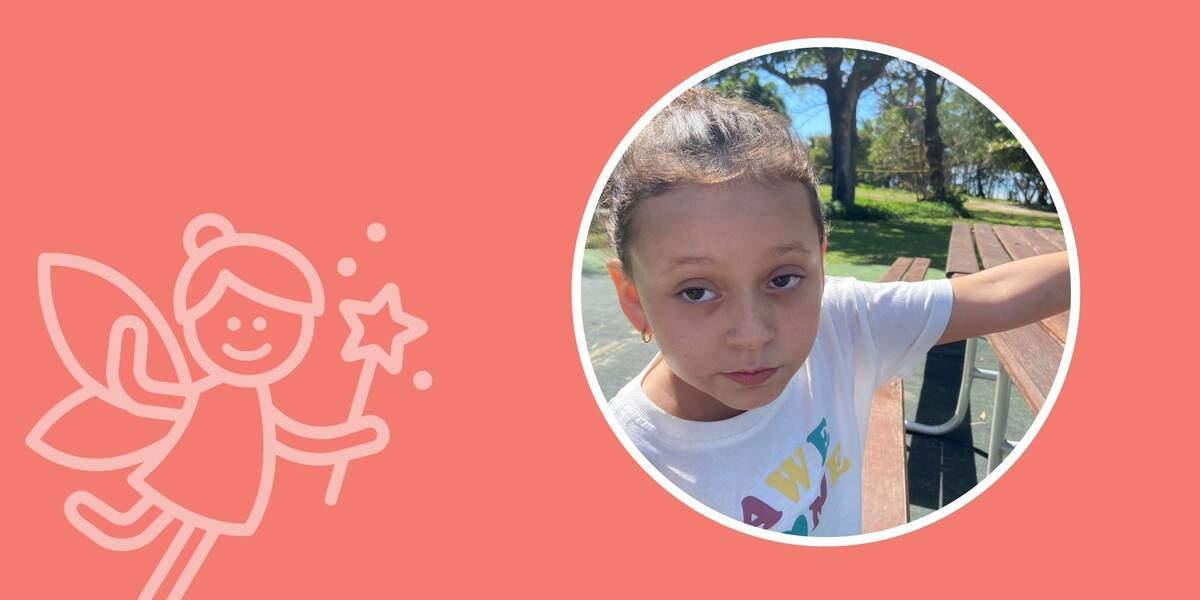 "It was risky as they said they had never done a stem cell transplant for that condition in Queensland," Renai said. "But we went ahead and stayed in Brisbane for eight months, and she was in the Brisbane children's hospital for 10 weeks.
"She had chemotherapy, lost all her hair, got very sick and lost complete mobility."
Apart from a setback with infection when she returned home, the transplant has succeeded in stabilising Armani's condition. She's back at school and walking, albeit with the aid of a walker.
Wish trip
Lots of smiles for little girl
Renai doesn't talk about the future much. She says she "puts a brave face on every day".
"Every day, we do try to make things very special. Every moment is special," she said.
"But I have three other children, and you still have to live as normally as possible. Financially, every day can't be a party."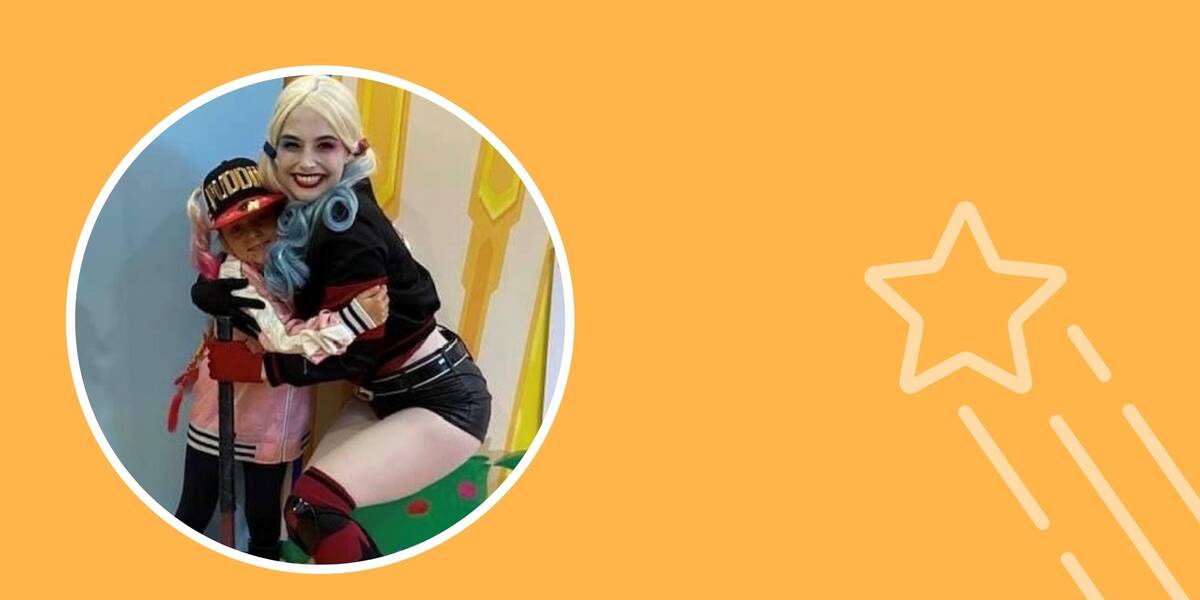 Enter Make-A-Wish, who also wanted to make something special: Armani's wish to touch and swim with dolphins.
Make-A-Wish organised for Armani and her family to fly from Far North Queensland to the Gold Coast. On the top of her to-do list was the dolphins, closely followed by meeting Harley Quinn.
"Armani swam with the dolphins at Sea World," Renai said. "She fed them, touched them and had them doing tricks."
At Movie World, Armani had a private meet and greet with Harley Quinn and The Joker.
"Harley Quinn called her a mini Quinn, which is about right as she is funny and adorable," Renai said. "Movie World and Sea World were so welcoming to us and really looked after Armani."
Power of the wish
Special wish for family
Initially, Renai said she "dodged" phone calls with Make-A-Wish early on as she struggled with Armani's medical journey.
"Some days, I knew I would be a mess, so it was a long process for the people at Make-A-Wish organising the wish," Renai said.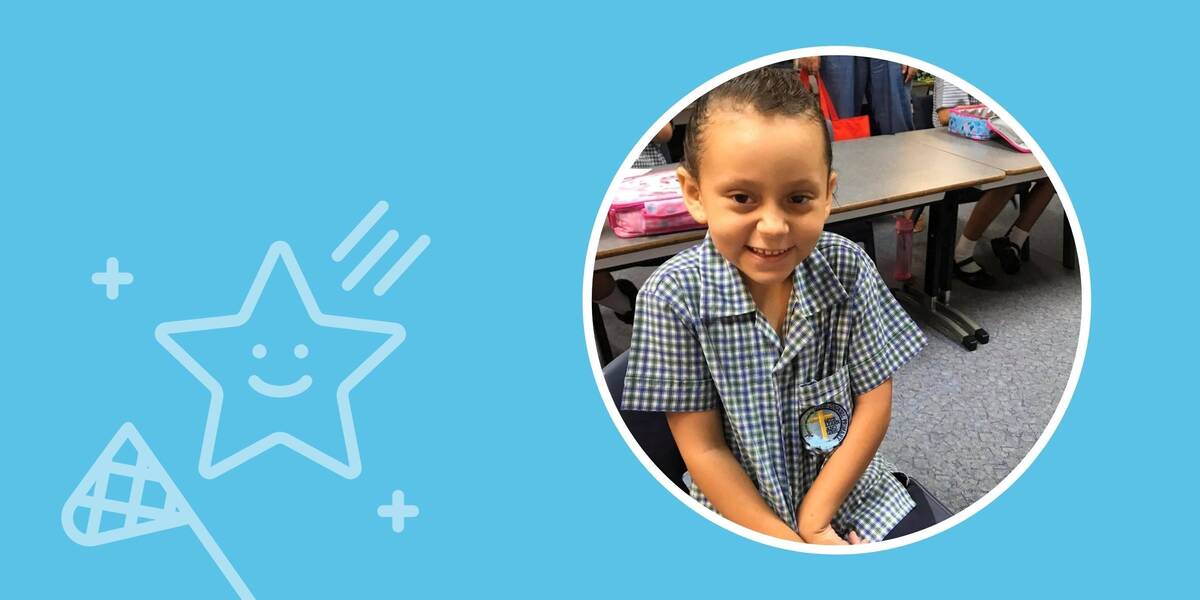 "Make-A-Wish brings smiles and happiness into a terrible time of a child's life. Every sick child deserves a wish. The daily struggle is not fair, and the children don't deserve it."
As well as dolphins now becoming her favourite animal, Renai has memories from the wish trip to last a lifetime.
"I can't explain how precious the wish trip was for Armani and her brothers," Renai said.
"Watching Armani with the dolphins, I was trying to hold back the tears. You could feel in the air how special it was."
If you can donate, please do so because every sick child deserves a wish

Renai, mother of Armani, 8

metachromatic leukodystrophy
The Urgent Wish Appeal
Help us raise $120,000 before 31 October for 34 kids who urgently need their wishes to come true. ​