Abigail recovers her sparkle
Oh no! The Queen Unicorn has lost her sparkle and desperately needs it back... and so wish kid Abigail's mission begins!
Meet Abigail
Abigail is 6 and has been battling cystic fibrosis for as long as she can remember.
As she's been getting older, Abigail has started asking why she's the only one at school who has to take medication, do physio and go to appointments.
But then, Abigail found out she was going on a wish journey.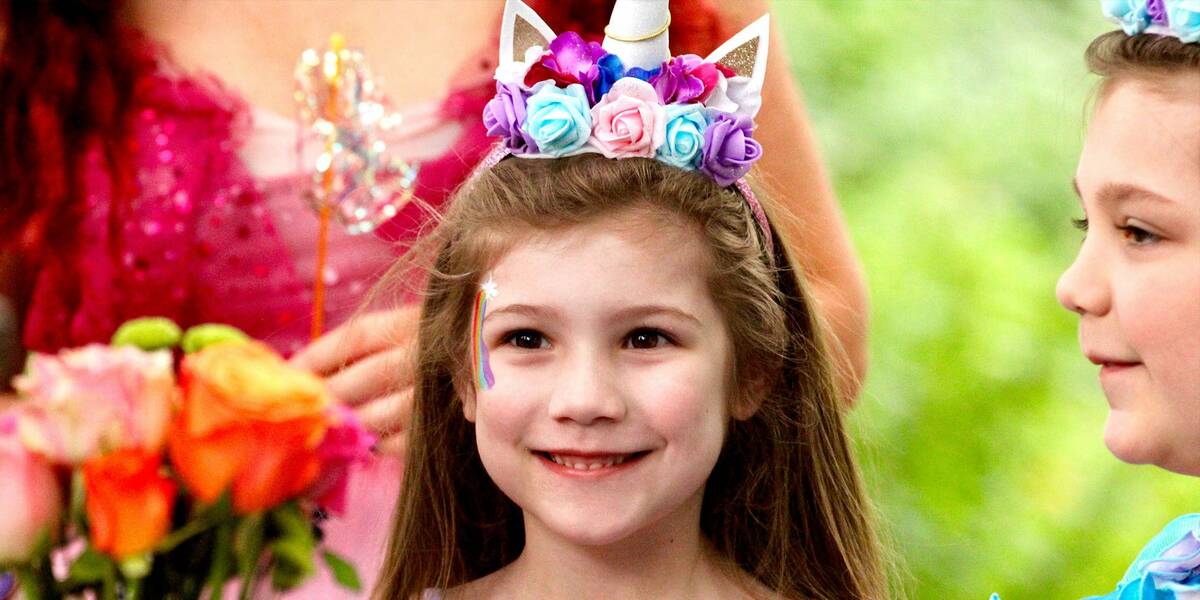 A unicorn wish!
Abigail told Make-A-Wish volunteers that the queen unicorn lives with all the other unicorns in a rainbow coloured castle in the clouds. More than anything, she wished to visit this magical place.
Soon, questions around her treatment were replaced by constant excitement and sharing with everyone everywhere that she was going to Unicornland!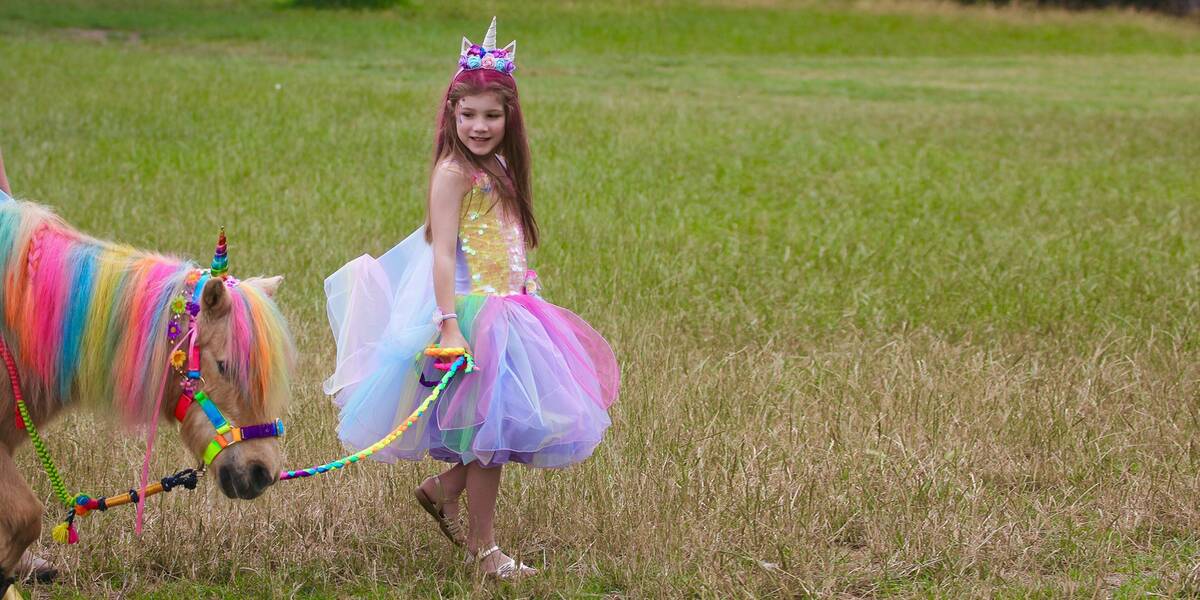 Abigail spent months preparing for her mission
Abigail is fascinated by super powers and people who protect others.

Over the past year Make-A-Wish organised superhero training (which she took very seriously), sent special deliveries from the much admired Supergirl, and left a magic sprinkle of glitter whenever a unicorn passed by...

It wasn't long before Abigail received her special mission from Supergirl: to find the queen unicorn's lost sparkle and return it to Unicornland!
Abigail had a magical time at Unicornland with her sister Isabella, enjoying a glittery tea party, playing games with fairies, and riding a rainbow unicorn called Sugar!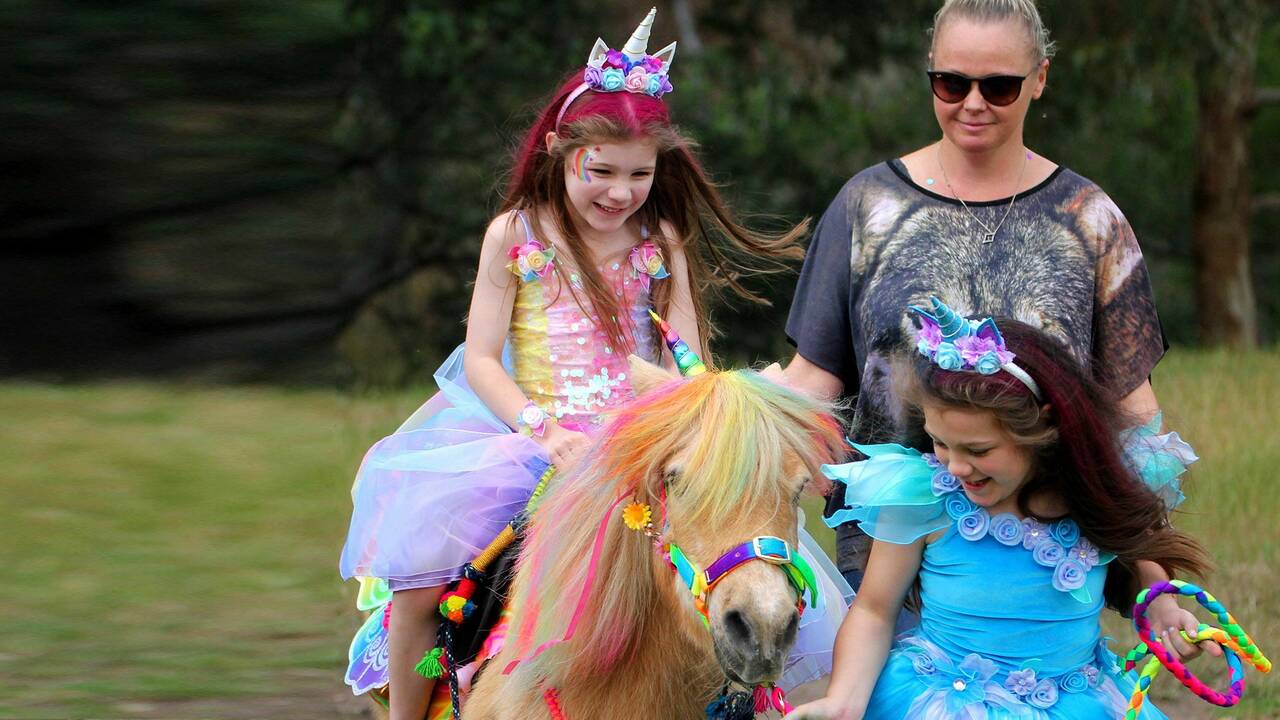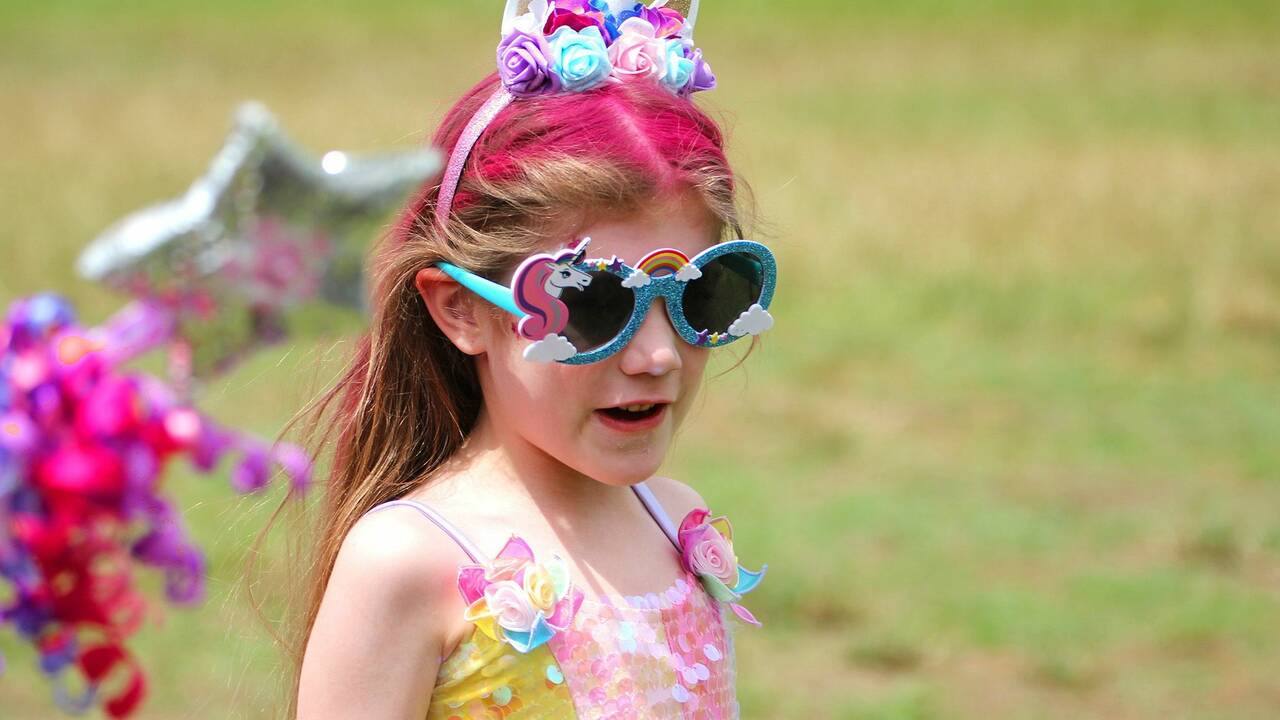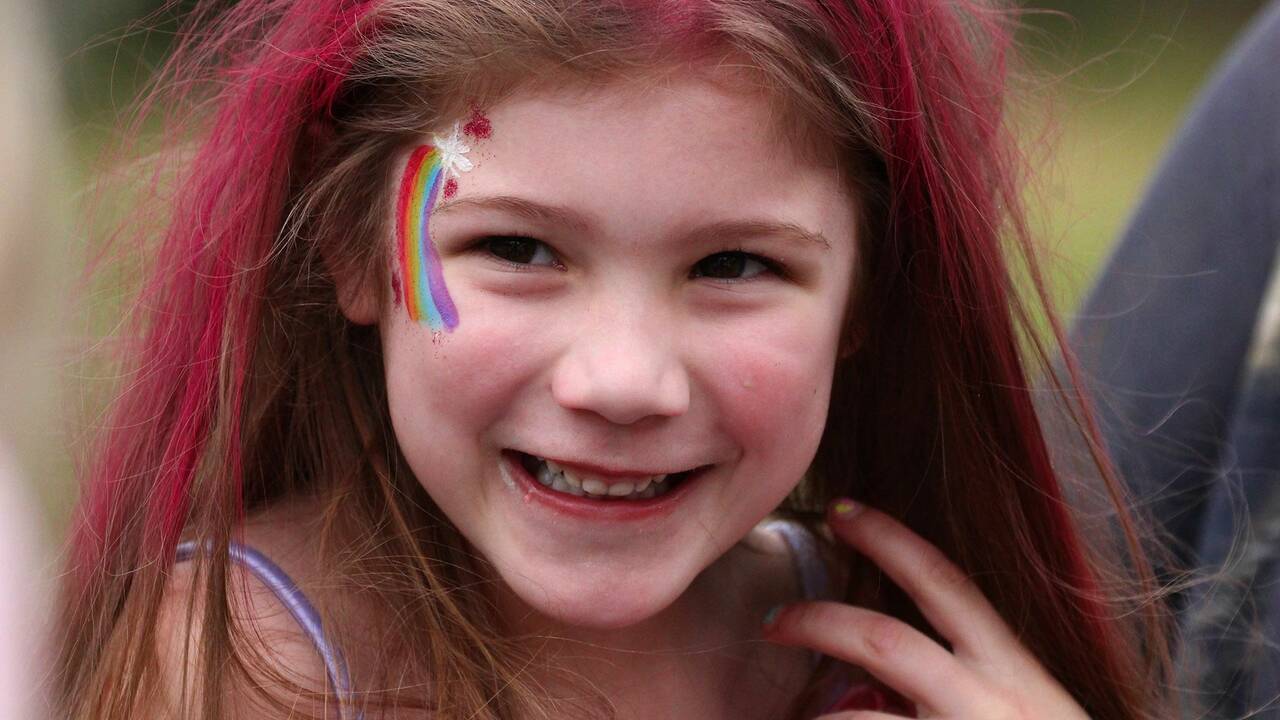 "Abi's illness is stressful on the whole family, so to see my girl smile and laugh again is overwhelming"

Abigail's mum
Help more life-changing wishes come true
There are 700 kids like Abigail on a Wish Journey in Australia right now. We rely on the generosity of donors, volunteers and local communities to make it happen.

The Wish Journey
How a wish comes to life
Make-A-Wish volunteers visit each child to capture their greatest wish, getting to the heart of what kids truly want and why. This profound insight is part of what makes Make-A-Wish unique, giving children full creative control and helping to shape their entire Wish Journey.
Back at Make-A-Wish HQ, we partner with families, volunteers and medical teams to design the ultimate wish experience - and start rallying our partners and supporters to help make it happen.
In the lead up to the wish, we take each child on a journey designed to build excitement and provide a welcome distraction from medical treatment. Anticipation can be incredibly powerful, helping to calm, distract and inspire sick kids at a time they need it most.
When the moment finally arrives, children get to experience their greatest wish come true - it's everything they've imagined and more. Pinch yourself, and don't forget to take a breath and enjoy every precious moment!
Wish impact studies show that a child's wish lives on, long after the moment. A wish gives more than just hope – with an incredible and lasting effect on the lives of sick kids, their families and wider communities.